I am excited to be sharing "16 Astonishing Tin Foil Projects" with you today. If you remember a few months back I shared my "Tin Foil Desk."
I was SUPER excited when Hometalk contacted me to curate a board for Tin Foil Projects. Of course this all came about because of my Tin Foil Desk. So I headed over to "Hometalk" to find these 16 Astonishing Tin Foil Projects.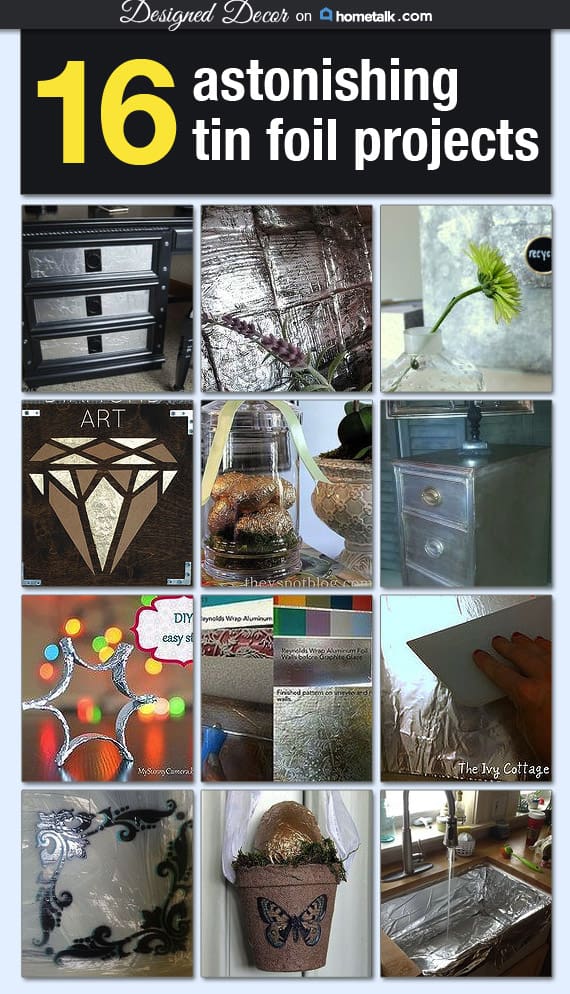 Have you heard of Hometalk or maybe you have been there but never fully participated in the boards? Now is the time to stop over and sign up for a free account. You don't need to be a blogger, you just need a passion for all things Home! I love Hometalk and the amount of help and advice I have found on this great site. You can post any type of question you have regarding your home and garden and many people from professionals, bloggers, experts in their field and even the everyday homeowner will help to resolve your question. The post a question feature on Hometalk is what makes this site unique.
Here is a small sampling of what you will find on my Tin Foil Projects Board.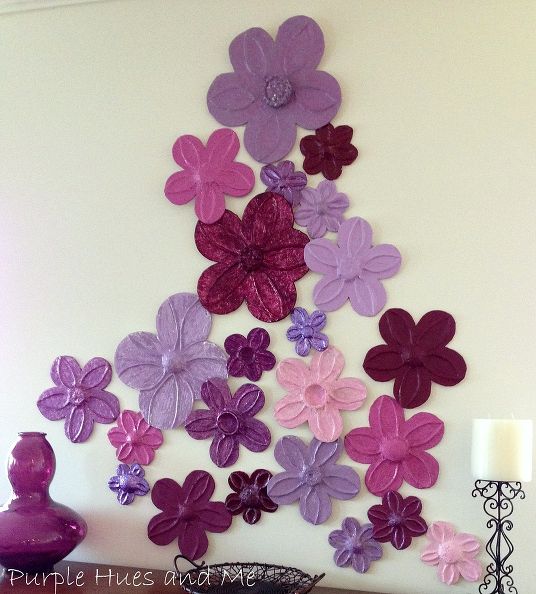 Visit Gale from "Purple Hues and Me" for these Great Tin Foil Flowers.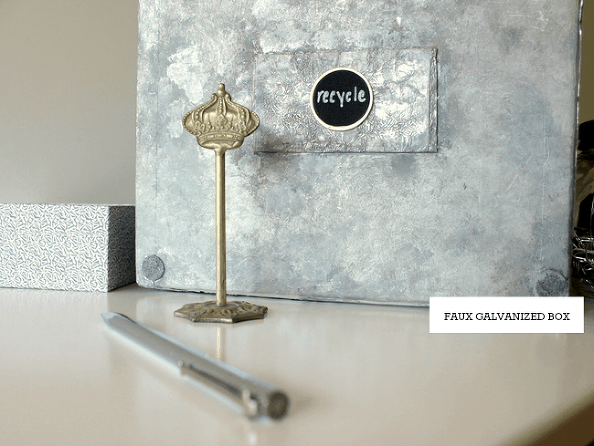 Visit Carolyn from "Carolyn's Homework" for this Faux Galvanized Box.
Visit Holly from "Down to Earth Style" for this Faux Tin Tile Backsplash.
What are you waiting for? You need to come on over to see the other 16 Astonishing Tin Foil Projects! While you are there hang out for a while and see the inspiring ideas and go ahead and create your own inspiration boards!
Thanks again to Hometalk for inviting me to curate this board!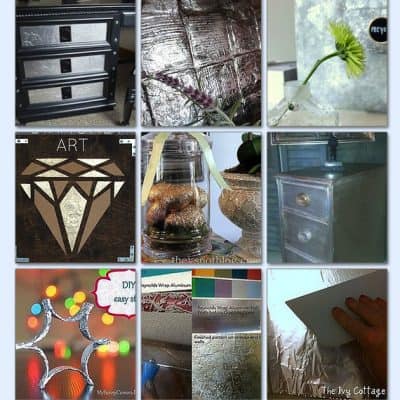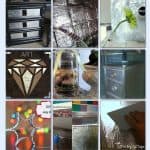 Join the DD Community!
Join the Designed Decor Community and receive weekly free tips on DIY home projects, painted furniture, decorating, and much more.