I am sharing the gift bags that I made for my roomies for the Bloggy Conference that I attended over the weekend. I will share more about the conference later this week, but I wanted to get this post out first. I wanted to share this before the conference, but I did not want my bloggy friends to peek at the gifts I was making and bringing them! We decided we would each pick 5 of our favorite things and bag them up to give to one another at the bloggy conference.
Here they are all bagged up and ready to give to the ladies. I used gift bags that I had on hand and glammed it up for my bloggy friends.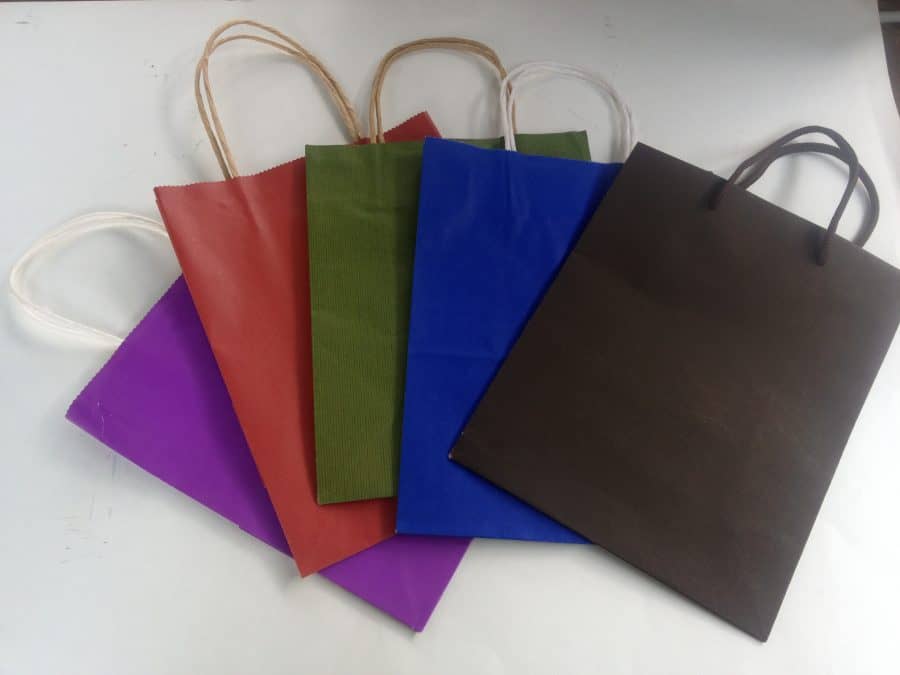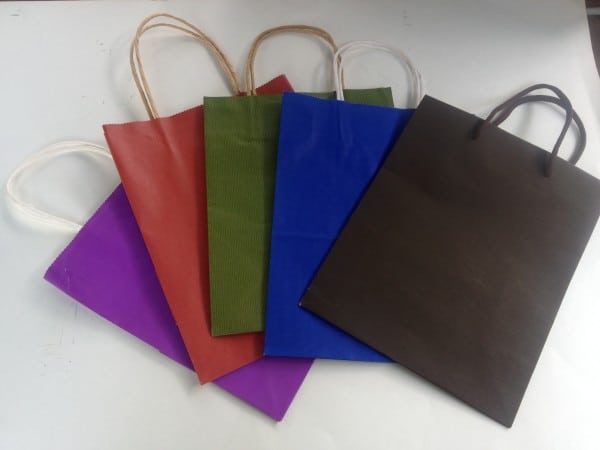 I used the wood initial that I have in their gift bags and traced it to get the initial on the outside of the bag. I used Mod Podge and glitter and glammed up the bag!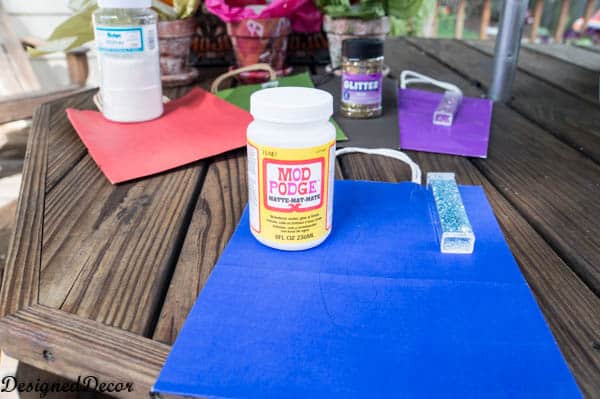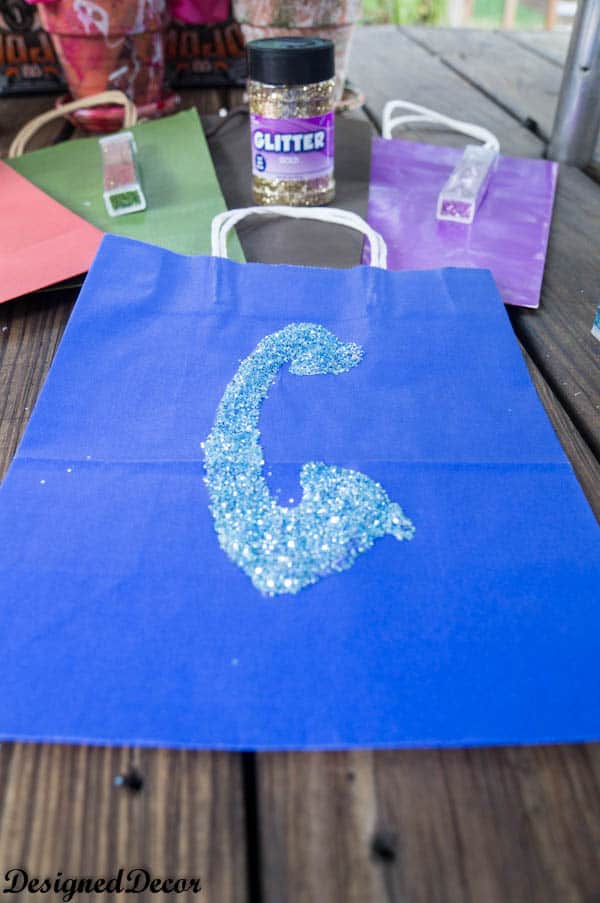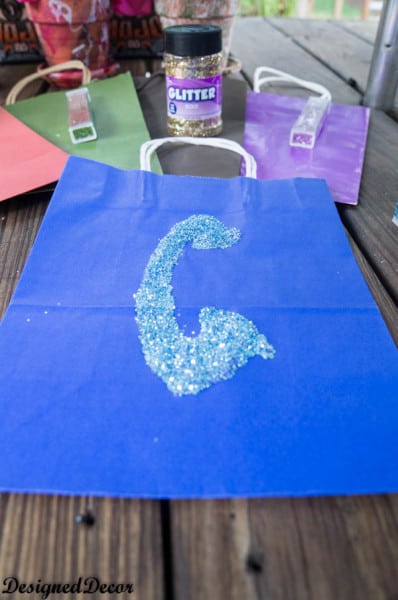 It is great to be able to take these plain and boring bags and use a little imagination, glitter, glue and tissue paper and you have a gift bag worth giving.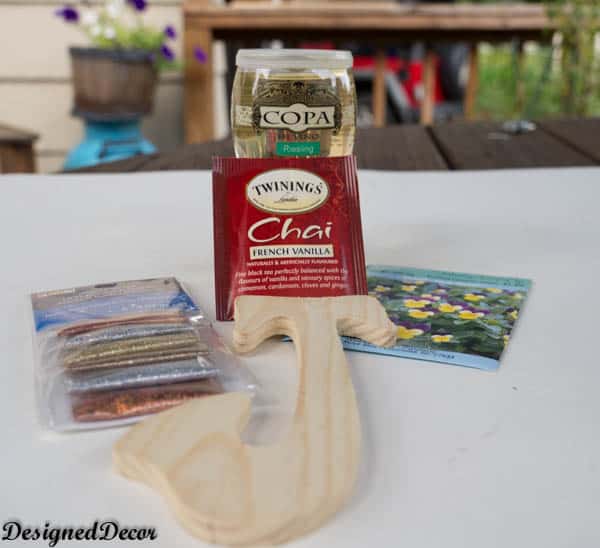 Here are the items I placed in the gift bags. A craft project for each of them to do with their initial( item #1) and the glitter( item #2). Every blogger loves a simple craft project. Glitter – what girl doesn't like glitter. A glass of wine(item #3) to drink while you are making your craft project. A packet of seeds(item #4) to plant in the flower clay pot for next year. A tea bag(item #5) to drink tea as you are watching your flowers grow. I threw in a bonus gift for them too!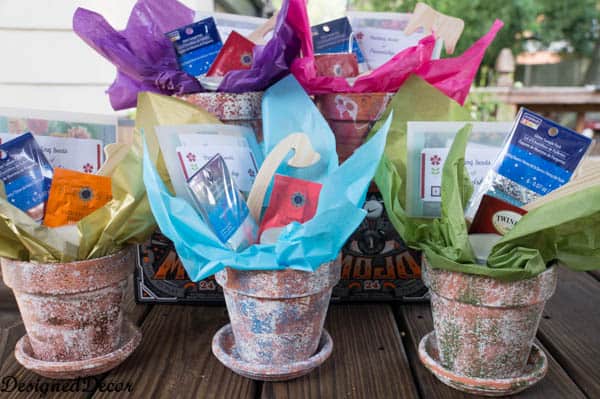 I sponge painted the flower clay pots so they would have something to plant their seeds in. The clay pots also go along with my theme on how I packed my business cards. I will share how to sponge paint and use nail polish on clay flower pots next week. This makes a great gift idea!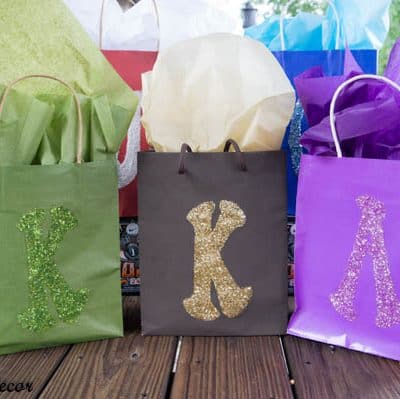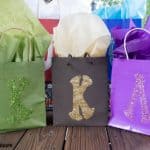 Join the DD Community!
Join the Designed Decor Community and receive weekly free tips on DIY home projects, painted furniture, decorating, and much more.