Tantalizing Thursday~ Fried Zucchini!
I am sharing a few ways that I have used up the zucchini from the garden. This week is one of my favorite summer time foods. My mother made us friend zucchini every summer when we were kids.
This recipe I really don't have exact measurements for, but I will do my best to give you accurate measurements.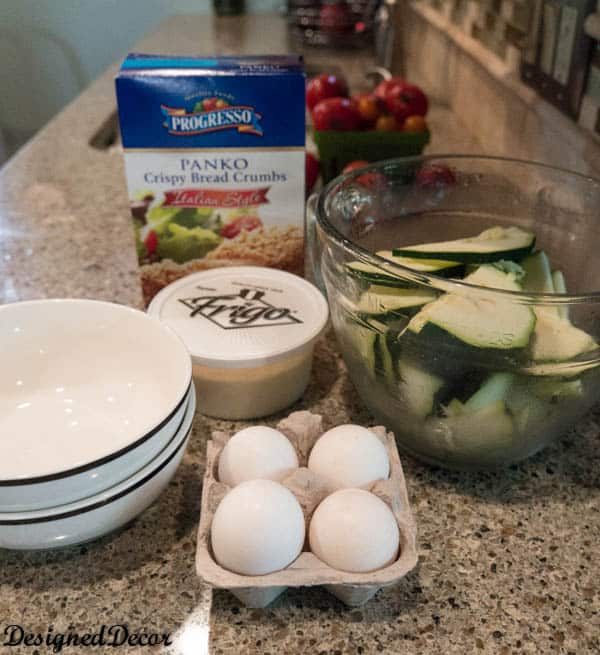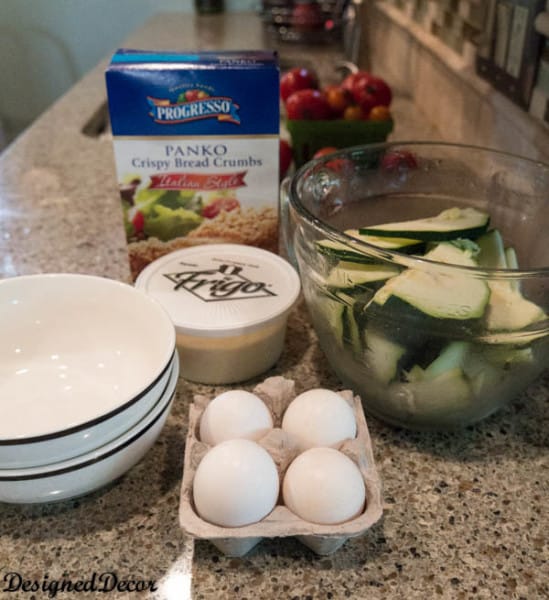 I start by whisking a few eggs together in a bowl with a touch of water. I place the sliced zucchini is the egg first and transfer to the bread crumb mixture.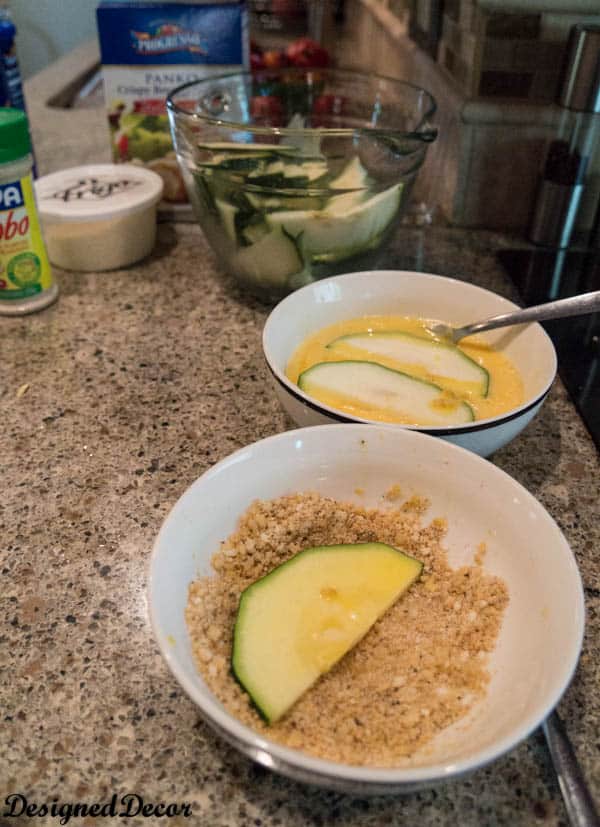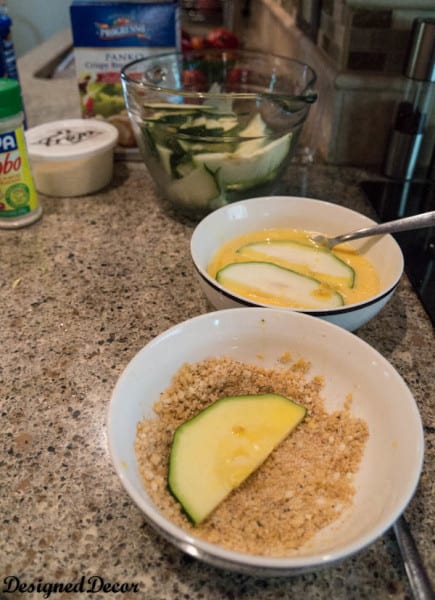 Make sure to evenly coat each side of the zucchini with bread crumb mixture. Place into frying pan with hot olive oil. Brown on each side and salt and pepper to taste.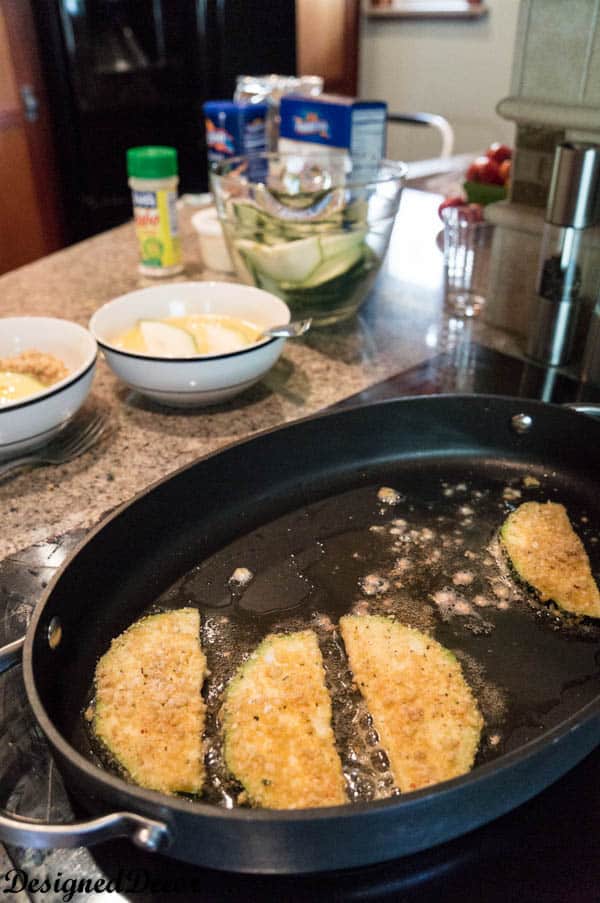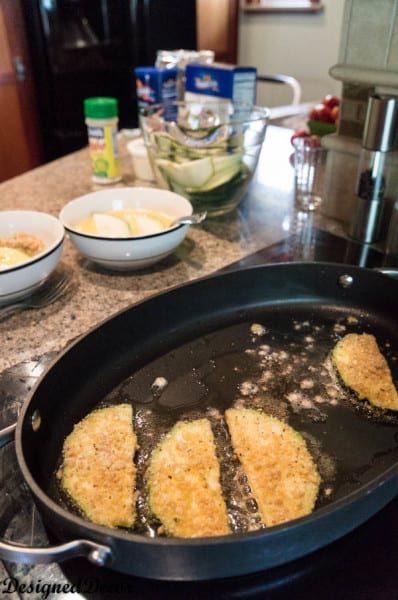 Fried Zucchini
Author:
Prep time:
Cook time:
Total time:
Ingredients
2 large Zucchini
1/2 cup original bread crumbs
1/2 cup panko bread crumbs
3 Tablespoons flour
1/4 cup grated Parmesan cheese
3 eggs
seasoning salt
Instructions
Slice zucchini into thin layers. Whisk eggs with a tablespoon of water. Mix bread crumbs, flour and Parmesan cheese together in a large flat bowl. Dip zucchini into egg mixture, then transfer to bread crumb mixture. Make sure to evenly coat each side of zucchini. Place coated zucchini into the frying pan with hot oil. Brown on each side, remove from fry pan and place onto paper towels to absorb access oil. Season to taste.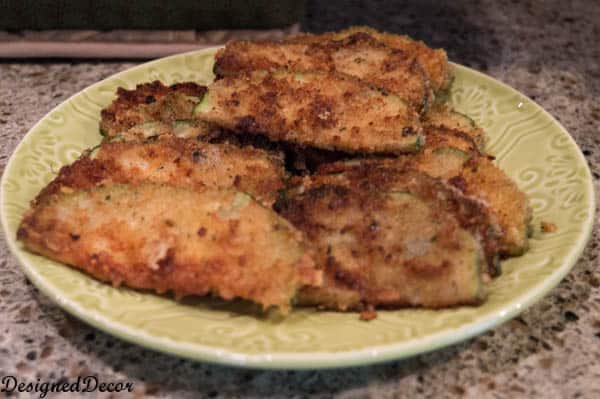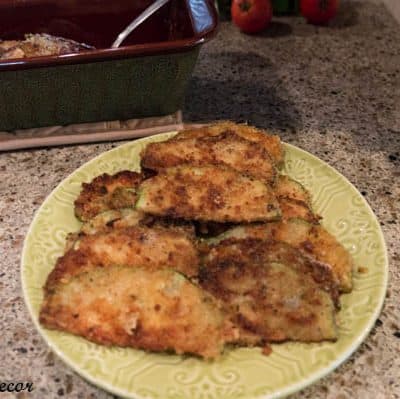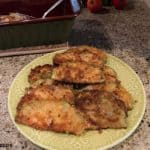 Join the DD Community!
Join the Designed Decor Community and receive weekly free tips on DIY home projects, painted furniture, decorating, and much more.