This post is for all those ladies that are wanting to build things but are afraid to start. I have teamed up with a few of my blogging friends so we could show you how easy it is to build things using 1 Power Tool.
We are starting with a drill, this is one of the easiest things you can learn to use. So come one ladies, pick up that drill and lets see what you can build.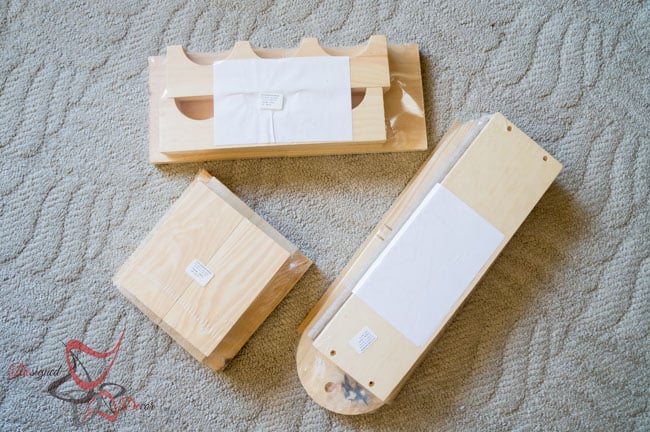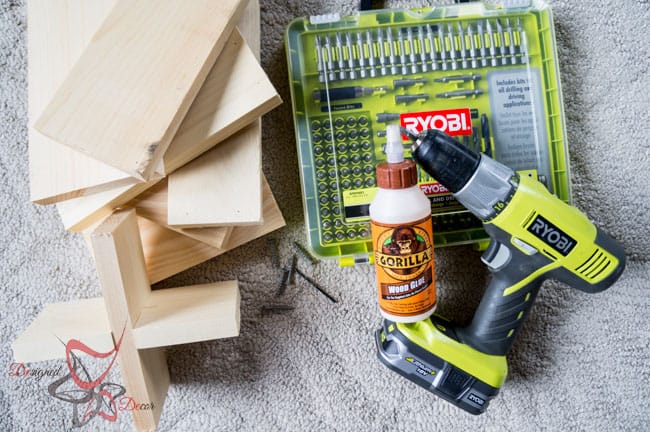 I decided to use these wood kits that you can get from the home depot
. These wood kits are a great piece to start with, since they are pre-cut and ready to assemble.
Some of the kits came with nails, and I knew it would be easier to screw them together than use a hammer and nails. I needed to pre-drill the starter holes for the screw placement. This makes it easier to hold the screws in place and it helps
to eliminate the wood from splitting.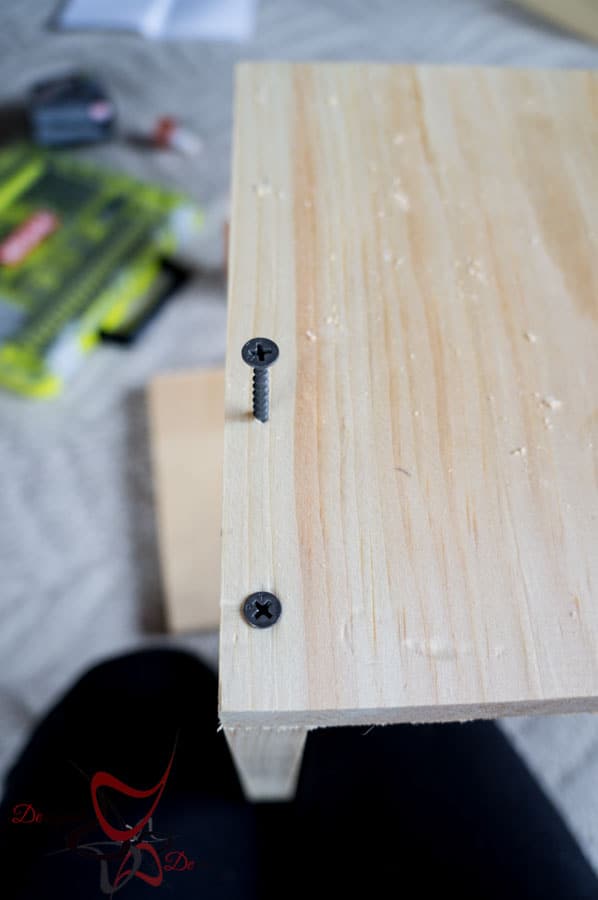 I also used wood glue when assembling together. Once you have the pre-holes drilled, place a line of glue on the wood and screw together.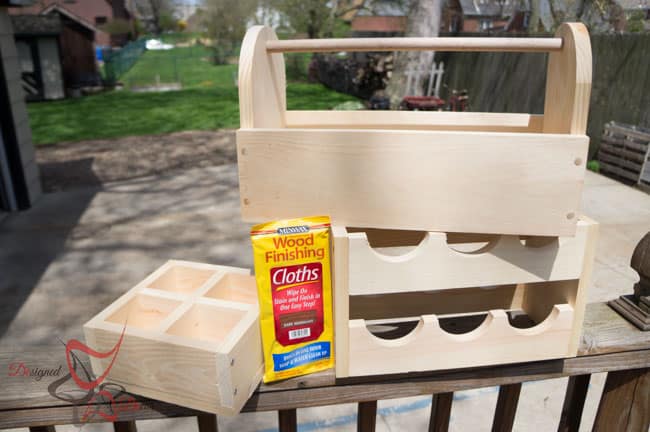 Its was very simple to put these kits together. Now the fun part starts, making them pretty. I used Minwax Wood Finishing Cloths on these. It is a simple way to darken wood without having to buy an entire can of stain. They worked great for this small project, but I would not recommend using them on a large piece of furniture. Make sure you wear gloves as using the stain cloths is messy, since the stain is on the cloth.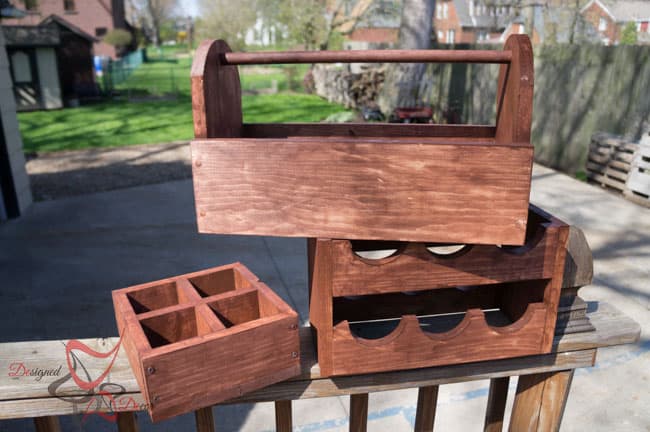 Now, you could just seal these with a polyurethane and be done, but I knew I wanted to make these have a french inspired theme.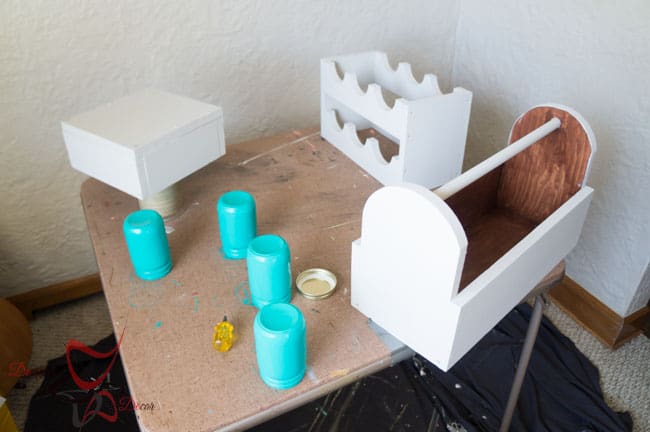 I used a light gray chalky paint on each of them. I lightly distressed each piece, stenciled and sealed with wax.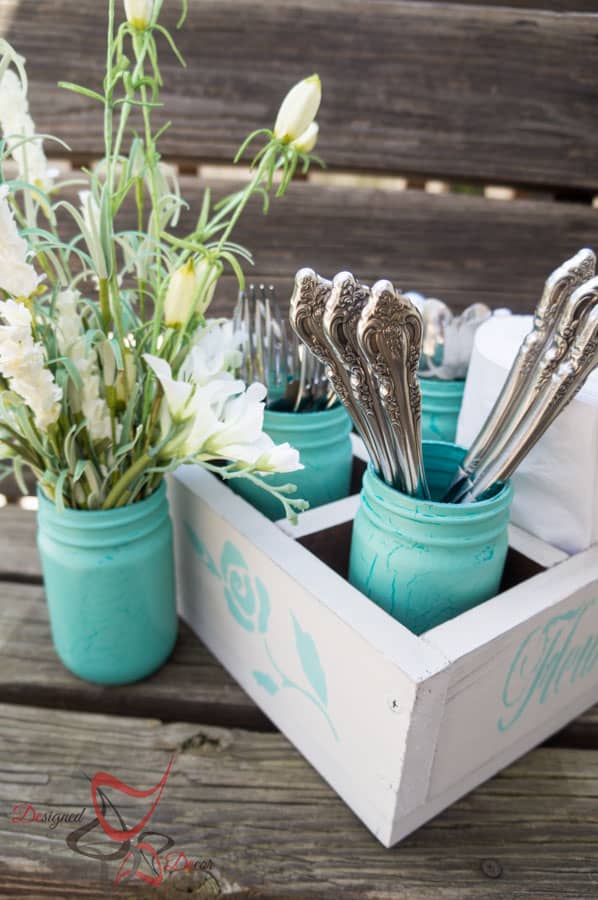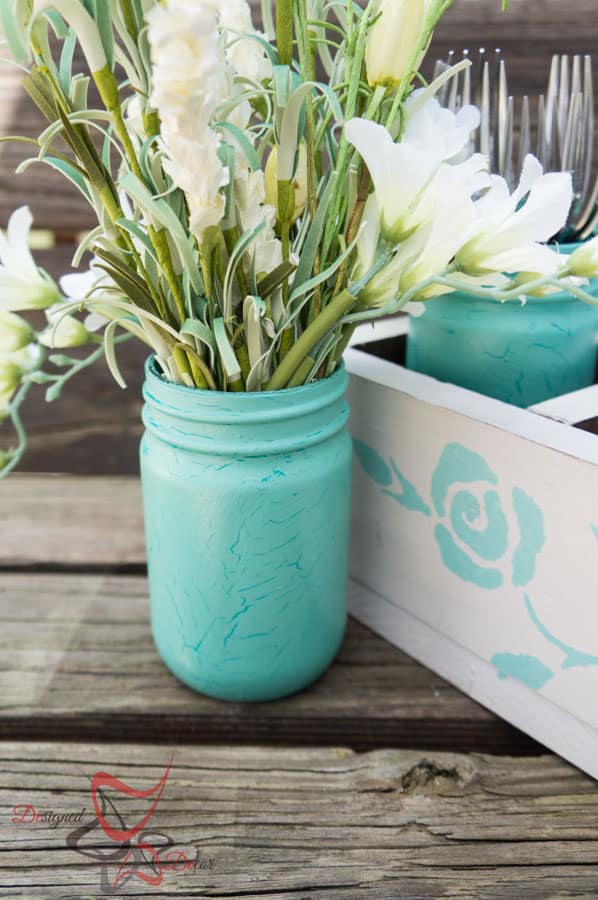 This mason jar
caddy can be versatile with the many ways you can use it in your home
. You can use it as I did and hold your utensils for a picnic, use for just flowers
or use it for an office organizer.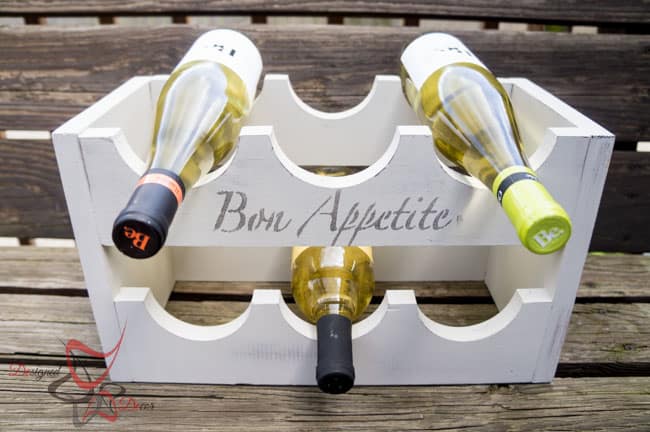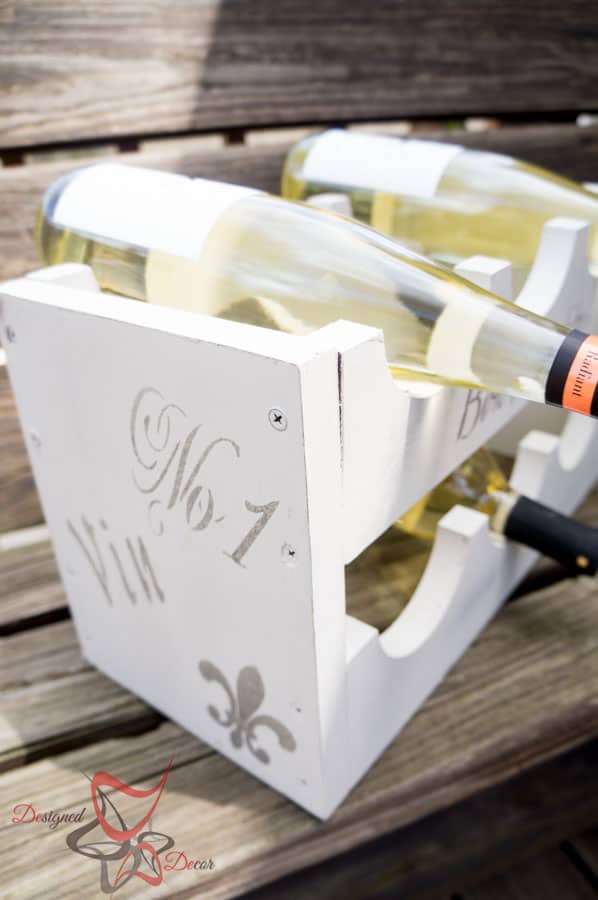 This wine rack makes a perfect gift for the wine lover in your
life, or maybe that is you!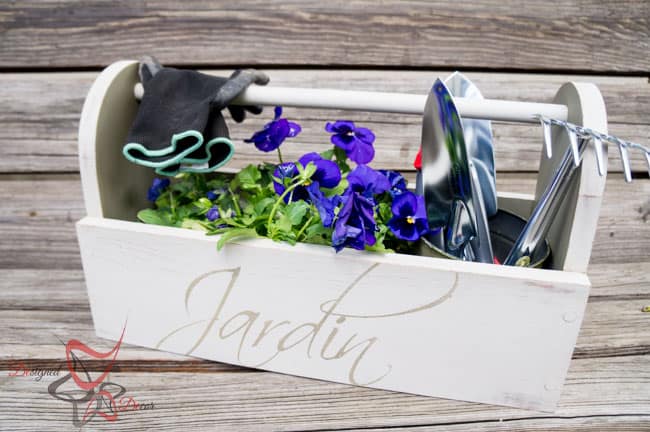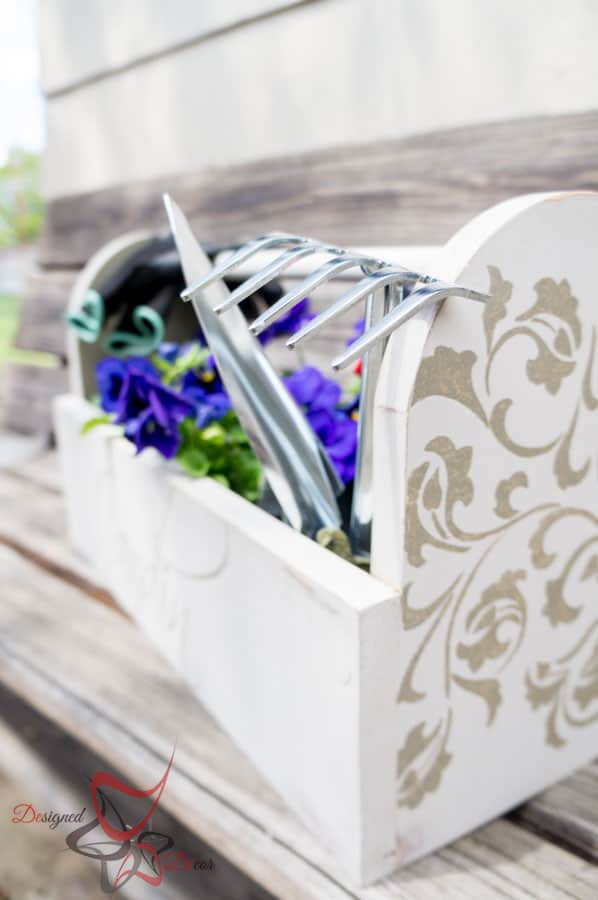 I love the garden tool
Box. I think I would have to use it for display because it is way to pretty to use outside in the dirt. 3 simple projects that can be simply made with 1 power tool. I know you will love what these other ladies made for this 1 Power Tool Challenge. Now make sure you stop by their pages to see all the projects they made with a drill.

Join the DD Community!
Join the Designed Decor Community and receive weekly free tips on DIY home projects, painted furniture, decorating, and much more.