Don't hate for painting this vintage accent chair. She was in good shape and would of been easier to do a little elbow grease on the wood, but I decided to paint her to bring out the details in the wood carvings.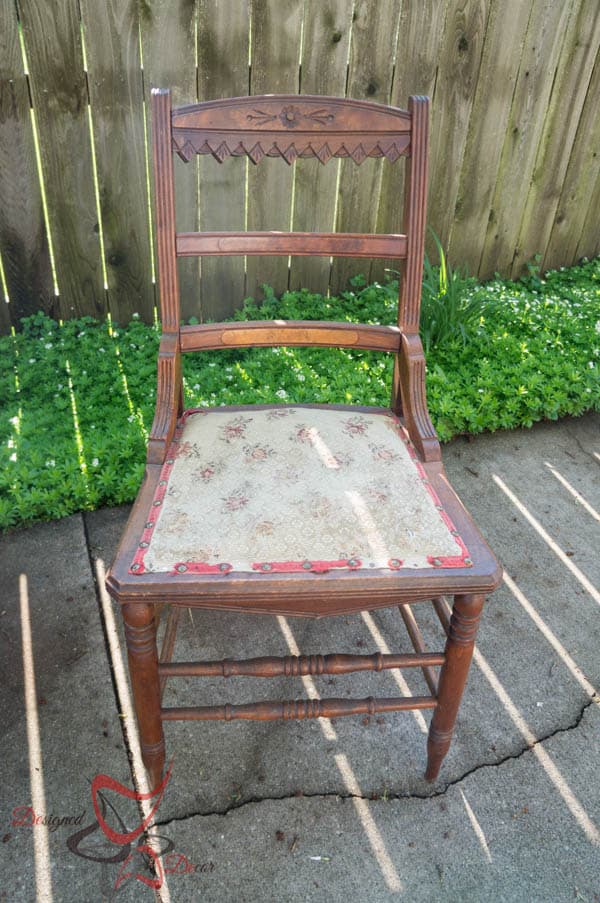 I love finding items that others do not see the potential in. This chair has some great details and features that most look past since the fabric is worn and outdated.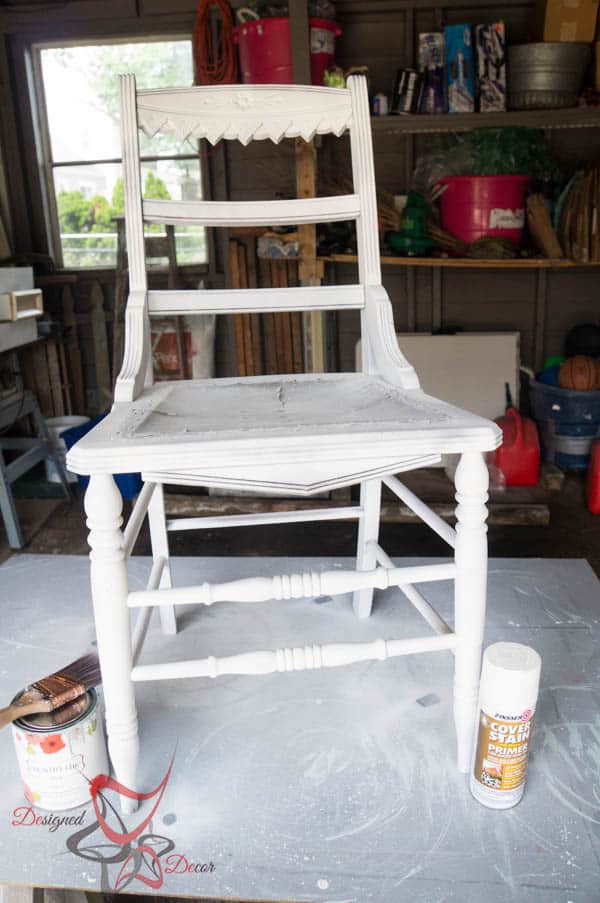 I did prep this one with a stain blocking primer since most of these old dark chairs tend to have bleed through. Instead of dealing with it after the fact, I prepared and sealed this one before beginning.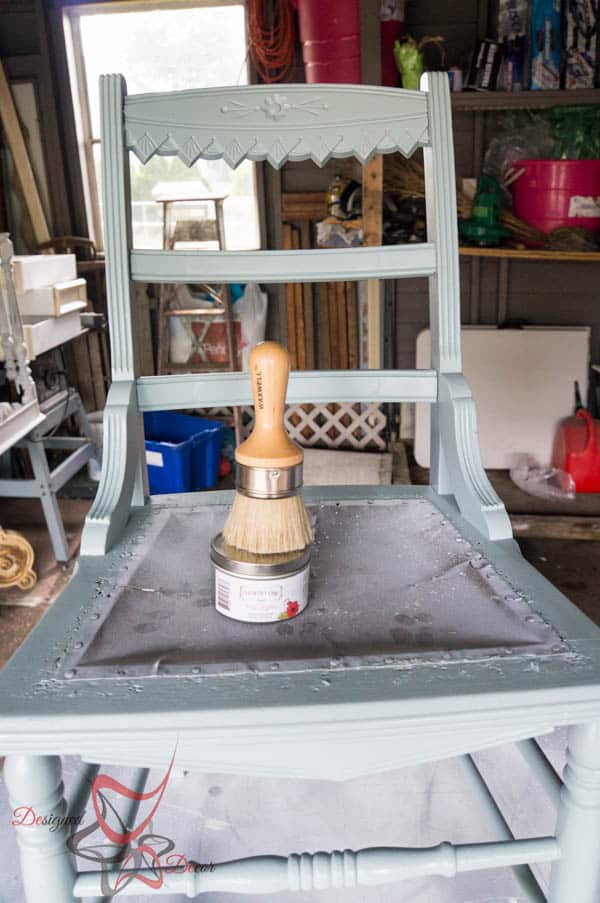 I applied 2 coats of chalky paint in the color elegance and a coat of clear wax.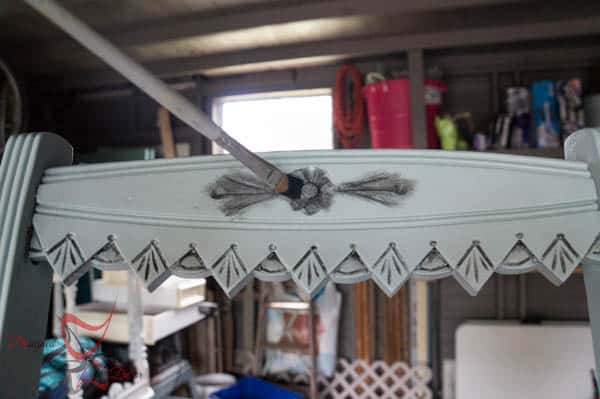 I wanted to bring out the carvings in the chair, so I mixed up some black wax powder and added it to the natural wax to create a black wax. I worked the black wax into the crevices with a small stiff brush and wiped away. The beauty of the carvings came to life.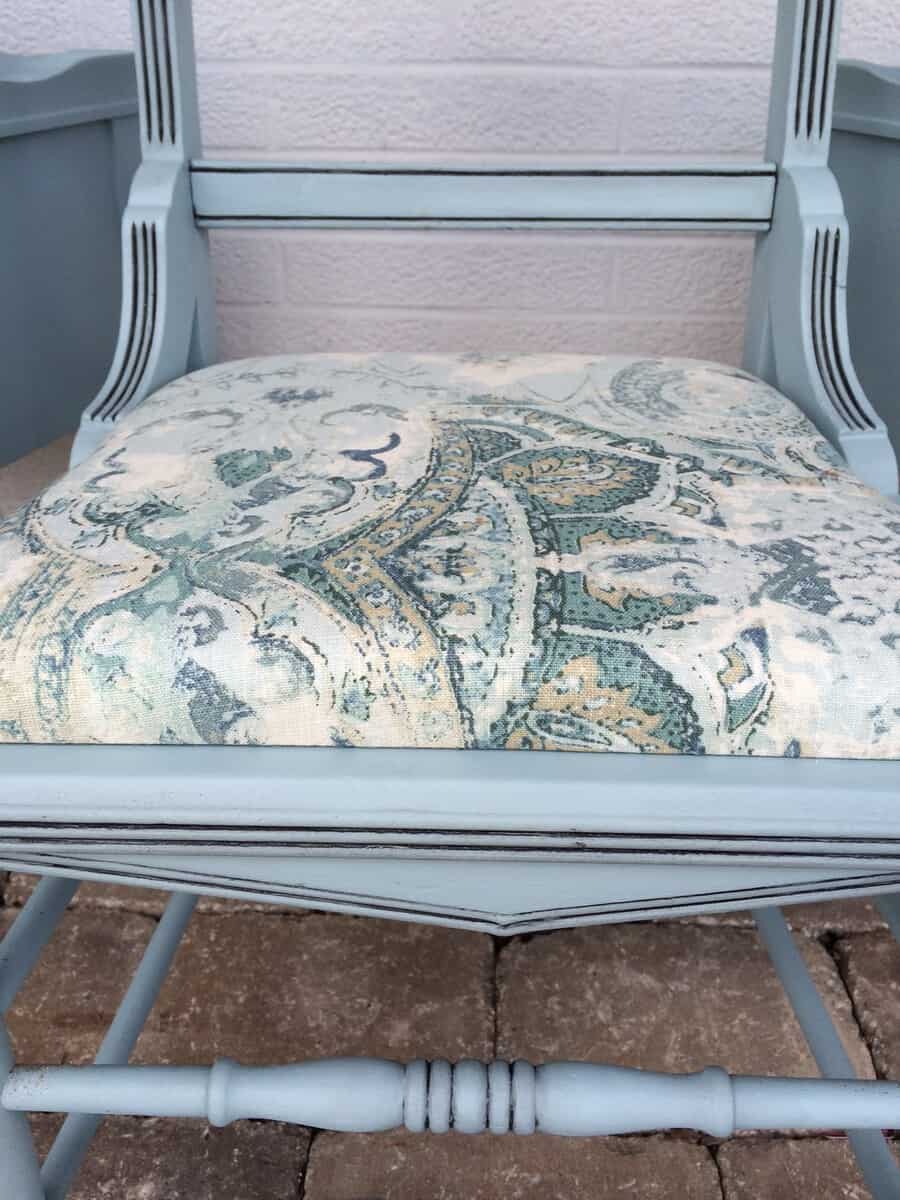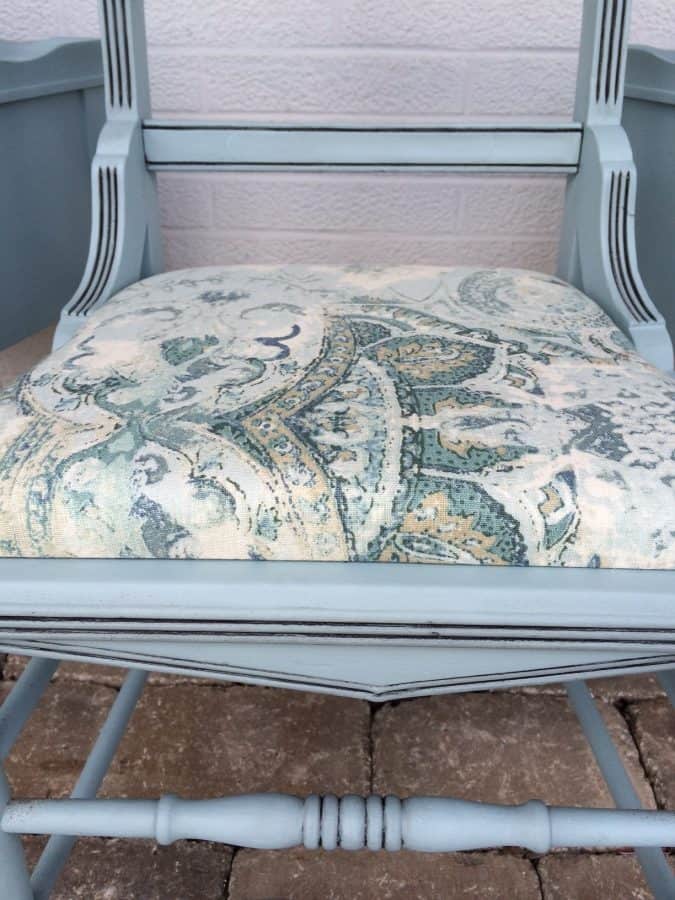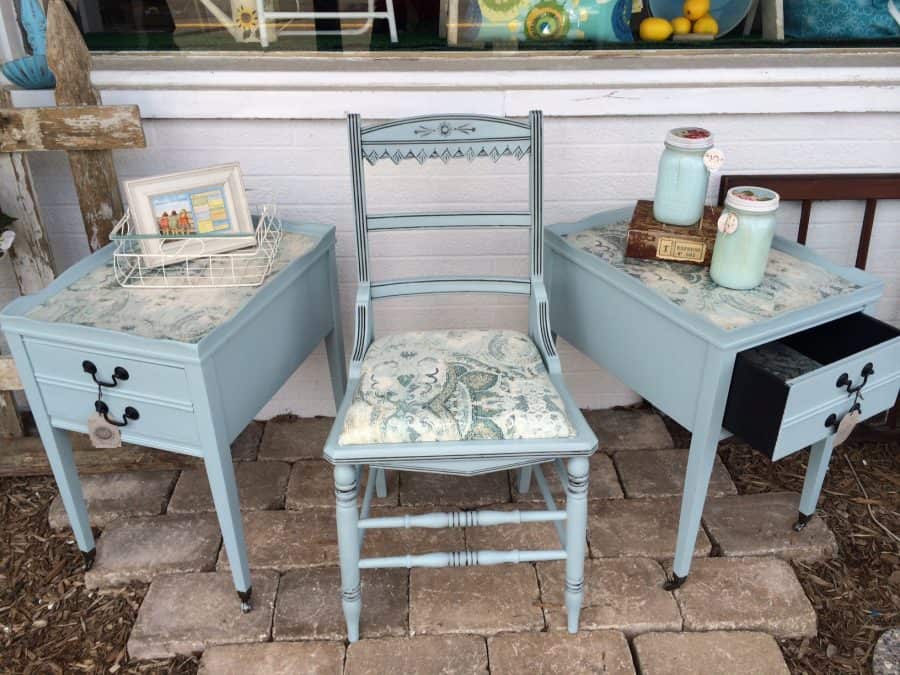 A little paint, wax and a new seat cushion and she is back to being a beautiful accent chair. Doesn't she look beautiful sitting next to these end tables that have the same paint and fabric. I think the color combination of the paint and fabric is a winner as it did not take very long for any of these pieces to sell. You can see how the tables looked before a little tlc,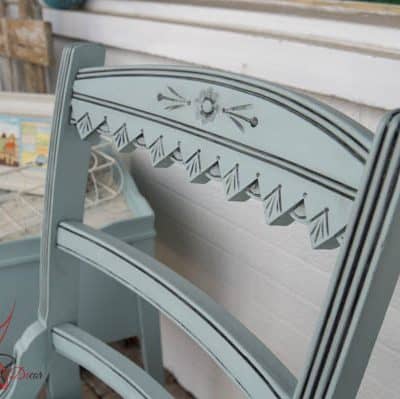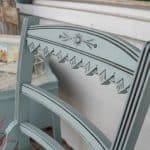 Join the DD Community!
Join the Designed Decor Community and receive weekly free tips on DIY home projects, painted furniture, decorating, and much more.