One of my all-time favorite things is Peanut Butter.  I will eat peanut butter in any form, cookies, pies, fudge, on just about anything, or straight up on a spoon.  So why not combine Reese's with Peanut Butter Cookies?
I remember when I was younger, I would come home from school and always have a spoonful of peanut butter.  I don't have it every day now but sometimes come pretty darn close to it.  One of my boys comes just about as close to me for his love of peanut butter.  I do try to make some form of peanut butter dessert to satisfy my sweet tooth and his.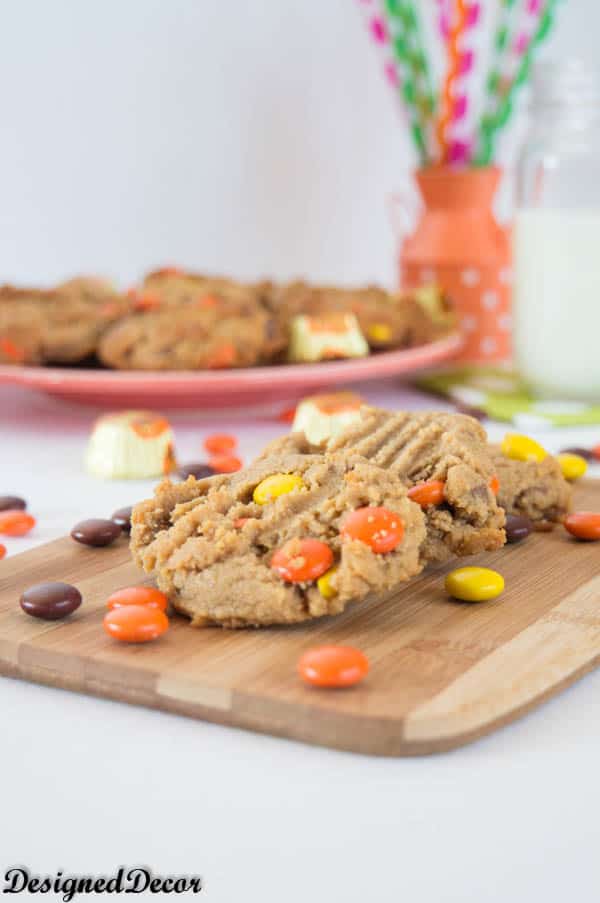 I love to bake and I usually try to find recipes that my boys will enjoy, that way they end up eating most of it and not Mr. DD. and me.  I have to admit that when I make any type of peanut butter dessert, it is for me and not the boys.  They understand that their mama is a peanut butter fanatic.  Check out my peanut butter obsession recipes by clicking on the link!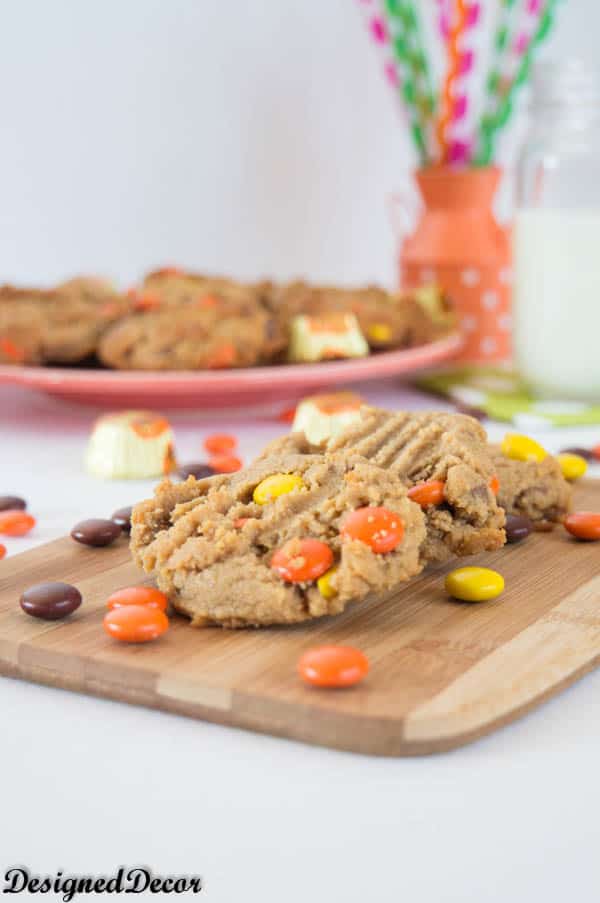 Reese's Peanut Butter Cookies
Ingredients
1 cup peanut butter
1 egg
1/2 cup brown sugar
1/2 cup granulated sugar
1 teaspoon baking soda
1/2 cup mini Reese's Pieces
1 cup mini Reese's peanut butter cups
Instructions
Preheat oven to 350 degrees.
Mix peanut butter, egg, sugars, and baking soda with a hand or a stand mixer, mix thoroughly.
Fold in the Reese's Pieces and peanut butter cups.
Scoop and form balls of cookie dough and place them onto cookie sheets.
Use the tines of a fork to gently flatten each cookie.
Bake for 8 minutes.
Cool before removing from cookie sheets.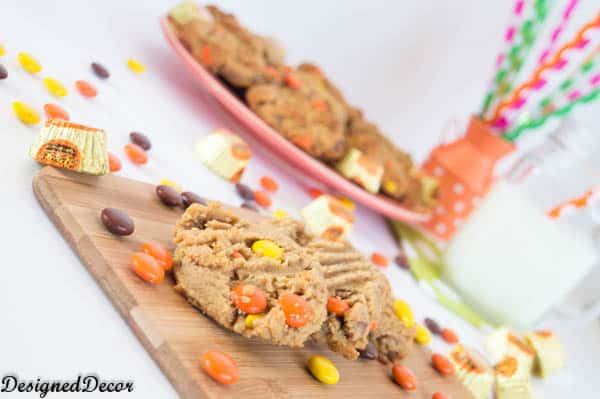 I had a few of these straight out of the oven and they were delicious.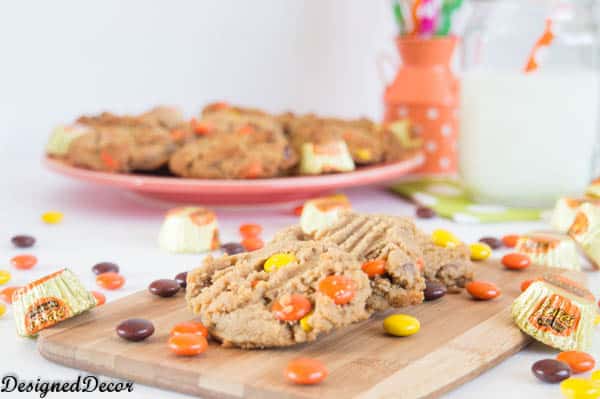 This recipe was a little crumbly for me.  I like a soft gooey cookie.  This is the great debate in my house; soft and chewy or firm.  There are a few of us that like our cookies very soft and chewy and others who like them firm for dunking.  Which do you prefer?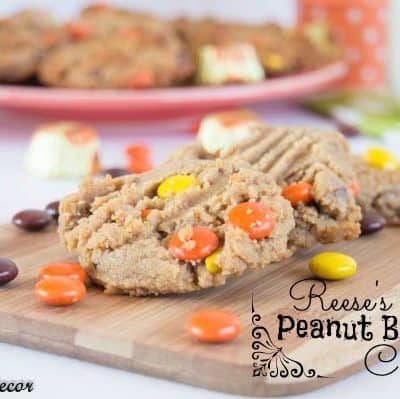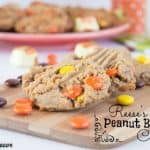 Join the DD Community!
Join the Designed Decor Community and receive weekly free tips on DIY home projects, painted furniture, decorating, and much more.