I love finding unique pieces to make a D.I.Y. pendant light.
I have no idea what these 2 wire pieces were for? They were laying on a shelf in a thrift store and the were screaming at me to buy them and make them in to a pendant light.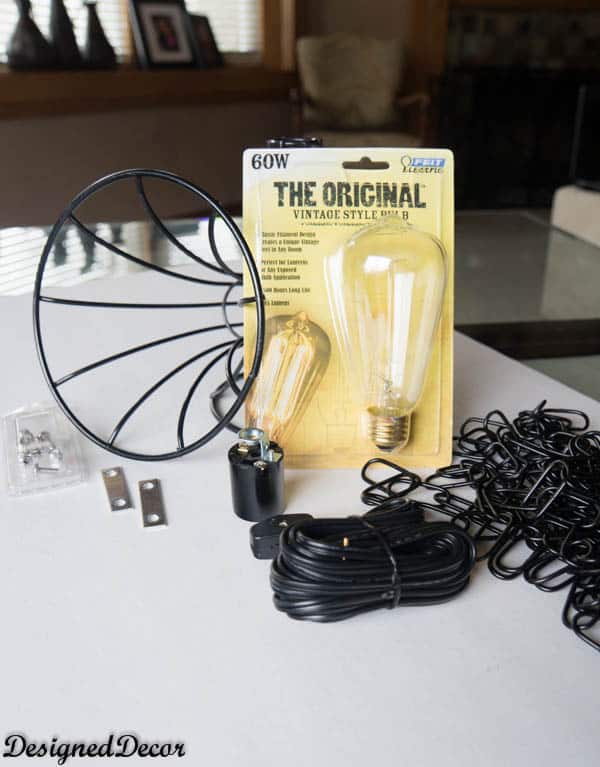 I purchased the metal pieces and took them home and gave to Mr. DD. to figure out how I could attach them together to make a hanging light. The metal pieces did not have a bottom, they were open. Sorry, I did not take a picture of them so you could actually see the ends.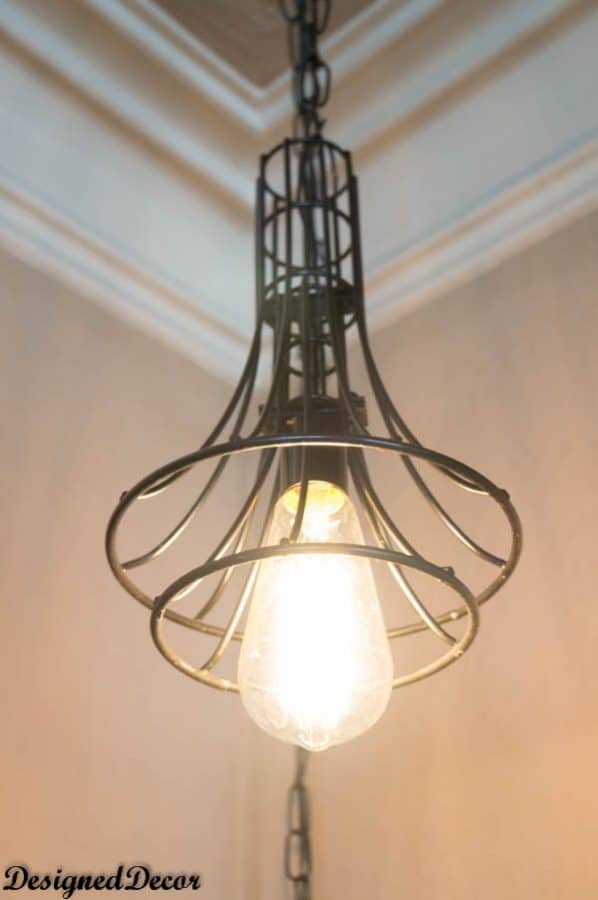 Mr. DD. came up with the idea of using the flat metal pieces and attaching them together so they clamped the wire pieces together. I spray painted the flat metal pieces and the screws black so they would blend with the inner components of the light.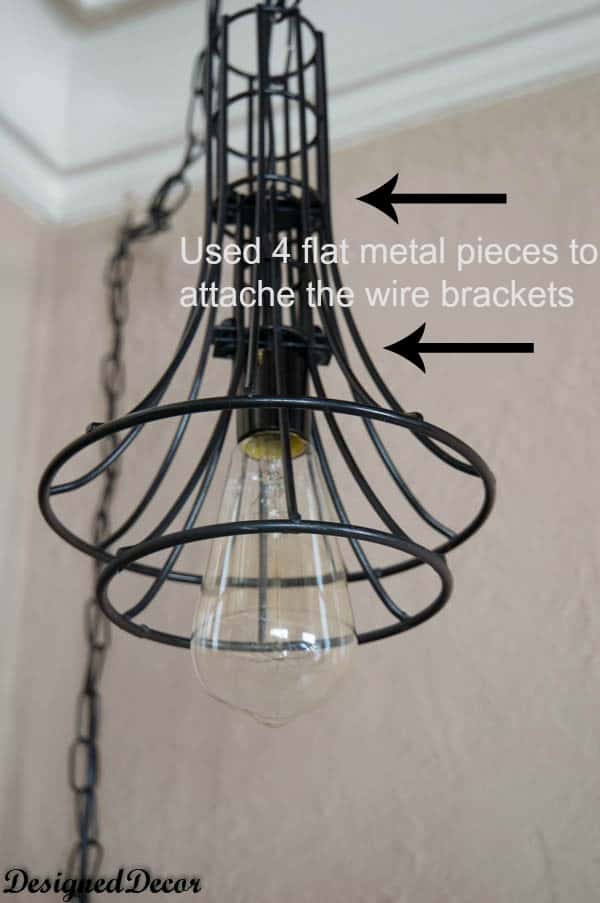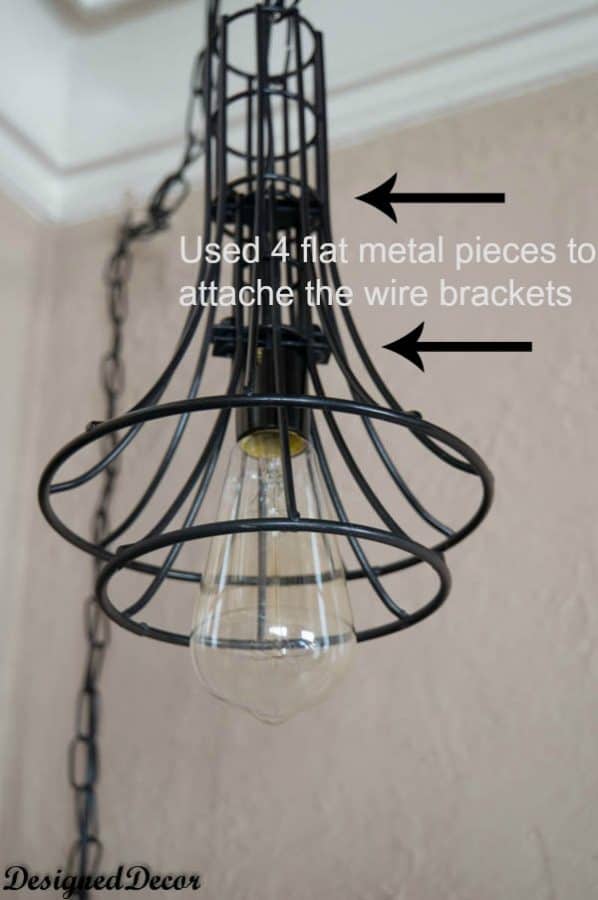 I wired together the light components and used the chain to support the weight of the socket. The hardest part about making this pendant light was opening and closing the chain at the top of the light to support the weight of the light. I did discover at the hardware store that there is a handy tool that they use to complete this task. I have no idea what the name of it is called, but I need to purchase one on my next trip. I have made enough lamps that this tool would be very helpful. If you know that name of it, please leave me a comment so I don't sound like the crazy lady explaining myself at the hardware store.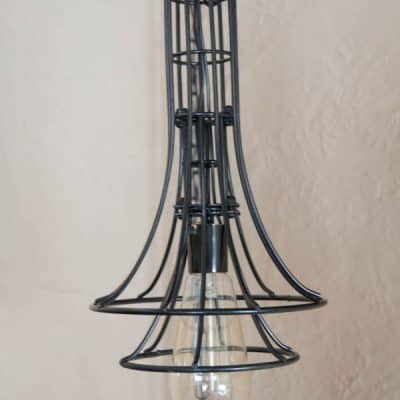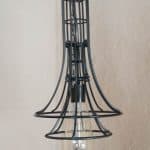 Join the DD Community!
Join the Designed Decor Community and receive weekly free tips on DIY home projects, painted furniture, decorating, and much more.