First I want to let you know that I am part of "Country Chic Paint's 2014 Blogger Program.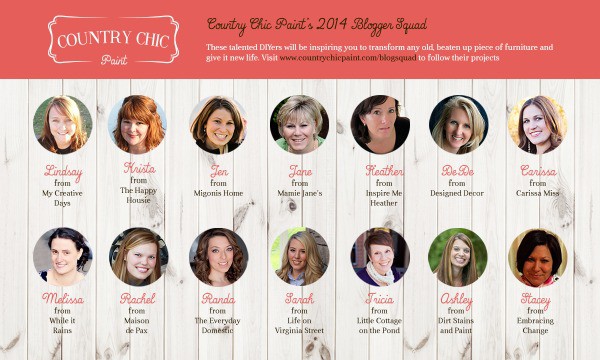 Each month I will be sharing a post with a project using Country Chic Paints over on their blog. I am super excited to be part of this 2014 Blogger Program and using their paints. Now for the first project I did for Country Chic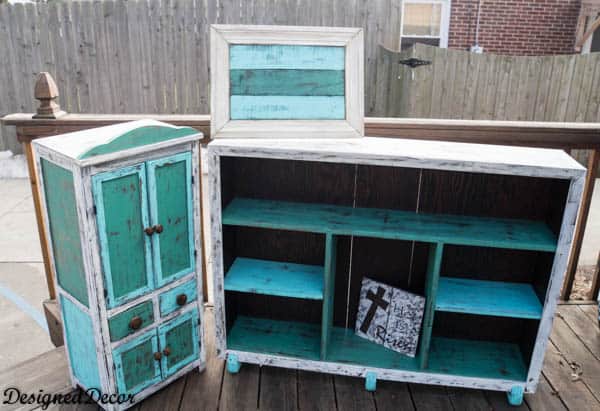 I did a few pieces in the Shabby Vintage look. I had these great vintage pieces that I purchased last fall and was waiting for the perfect look. I used Country Chic Paint in colors Vanilla Frosting, Tropical Cocktail and Backyard Picnic. These color names make me want to eat and not paint.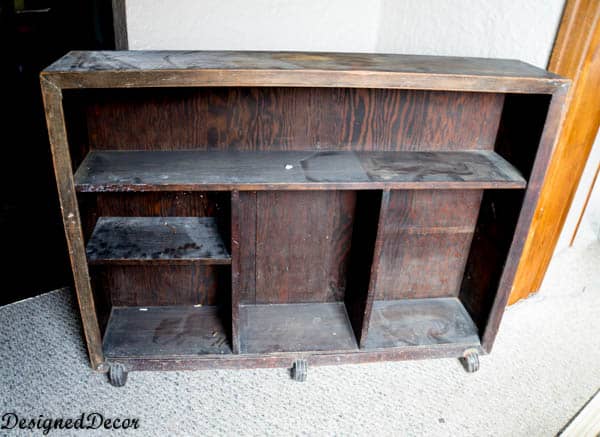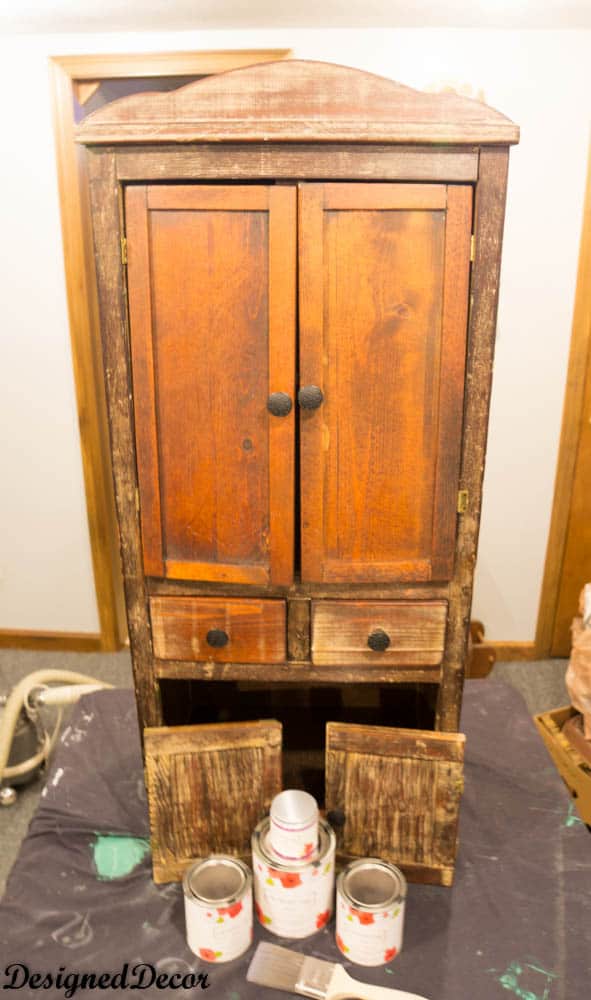 Make sure to clean each piece thoroughly before applying any paint. As you can see both were pretty dirty. I washed down each piece with warm soapy water. I applied 2 coats of vanilla frosting. (allowing to dry between coats)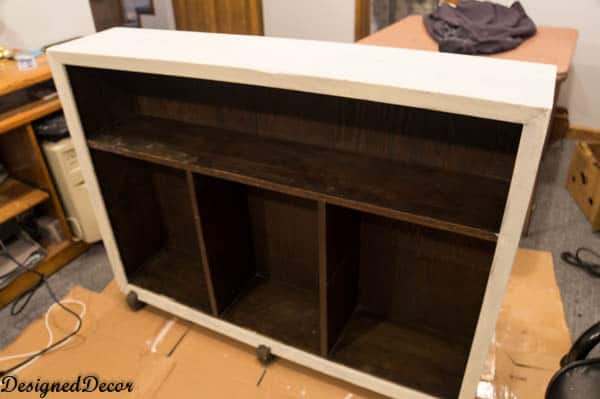 Once the base coat was completely dry, I lightly sanded the shelf down to get a really shabby vintage look. The great thing about this technique is there is no right or wrong way. Sand until you achieve the desired stressed look. If you sand too much, just apply the paint and sand again after that area is dry.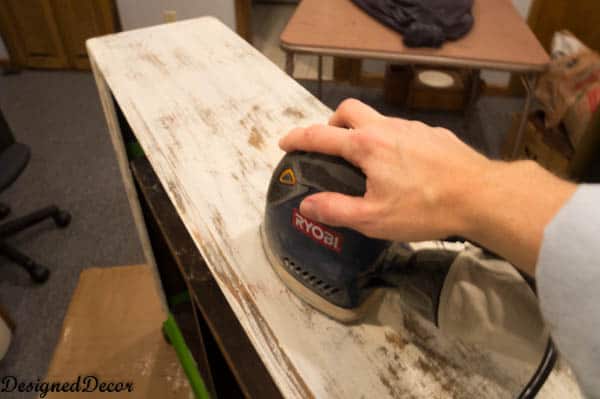 I then applied the backyard picnic to the inside shelving and applied the tropical cocktail to the feet and the adjustable shelves. I also sanded the inside to achieve the shabby look. The antique shelf was missing one of the adjustable pieces, so I did have to cut and stain a piece to match to the original shelf.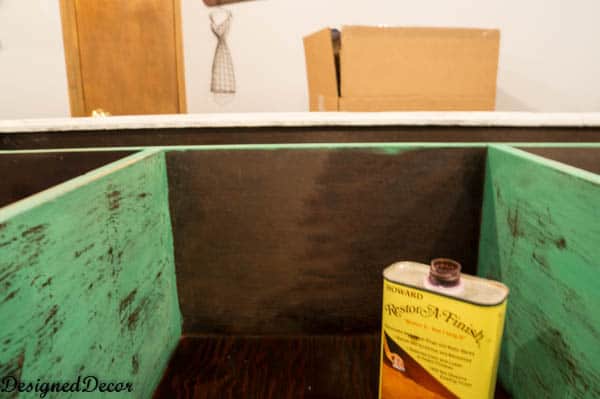 Since the wood was looking dull, I used Restore a Finish on the unpainted wood.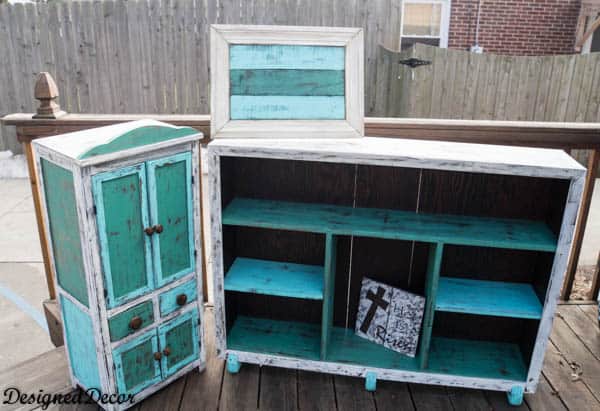 I applied a coat of clear wax to give the pieces protection and the wax gives the paint a richness.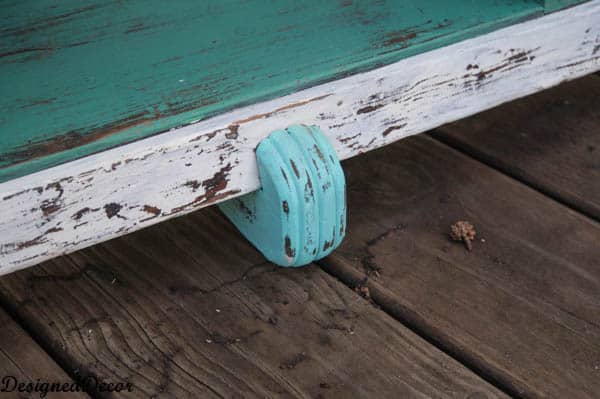 Stay tuned for a new project each month using Country Chic Paint!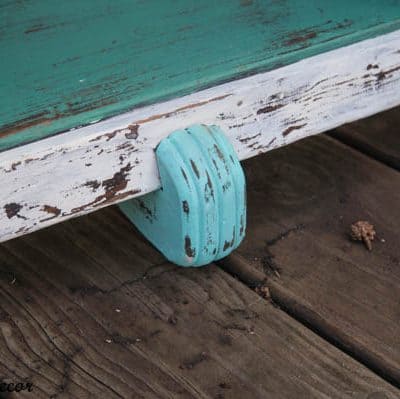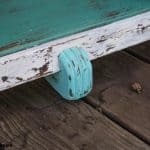 Join the DD Community!
Join the Designed Decor Community and receive weekly free tips on DIY home projects, painted furniture, decorating, and much more.