This accent table was found on the side of the road, left for trash pick up. I was on a morning walk with my side kick and was afraid to leave it and come back with my jeep to get it later, so I carried it home. Dog leash and poop bag in one hand, accent table and leg in the other.
The broken leg was a simple fix, the nut and screw pieces just need glued back on the inside of the leg. So I used my favorite wood glue by Gorilla Glue
!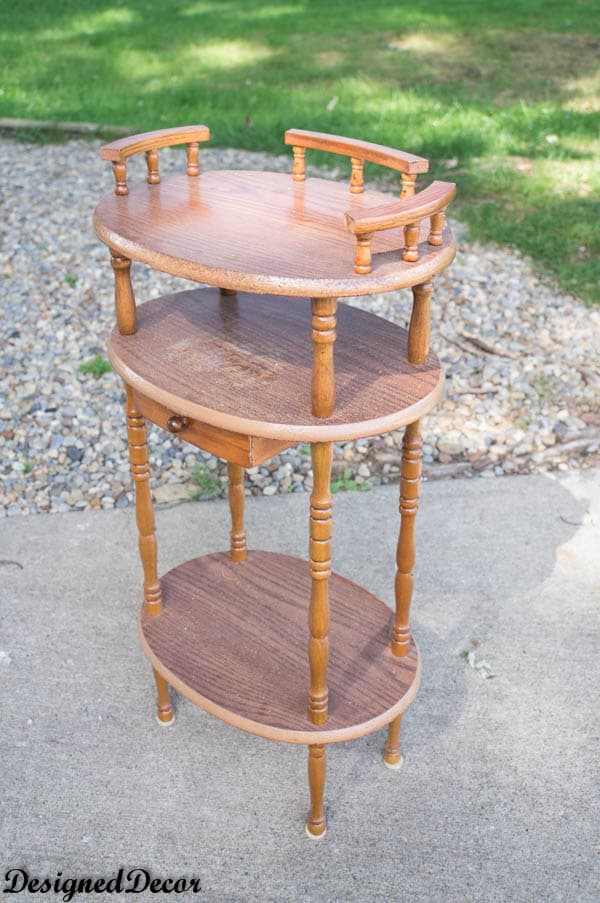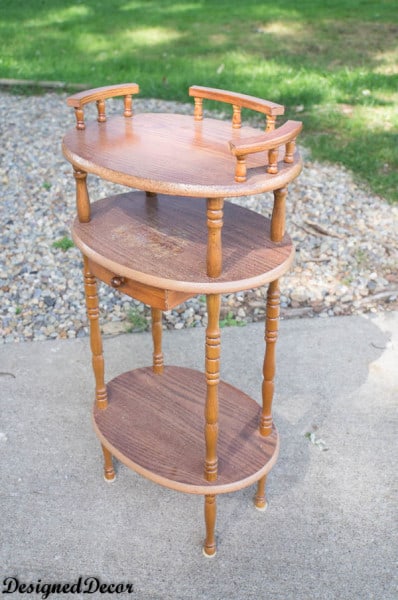 Here is what she looked like before the spray paint. I did not like the little drawer on the middle shelf so I removed it.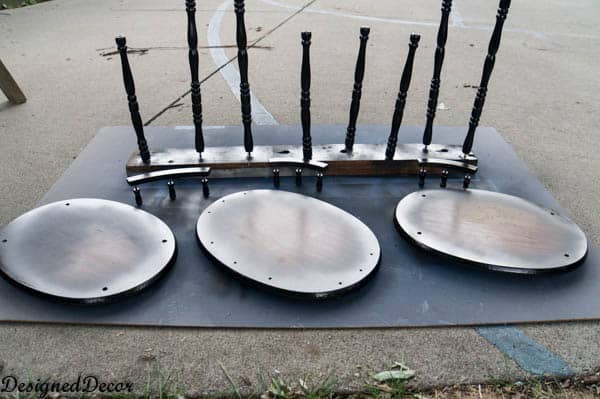 My favorite tip to give anyone painting spindles is to use on old 2 x 4 and drill holes, so the spindle can screw directly into the wood. This allows you to paint and spray all the sides without making a huge mess.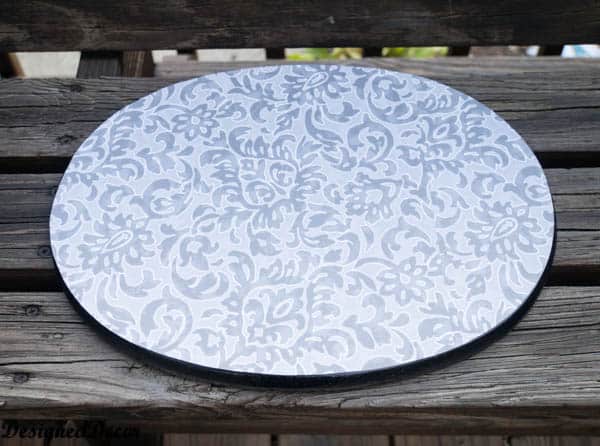 The accent table needed some color, so I added scrapbook paper to the tops by using mod podge.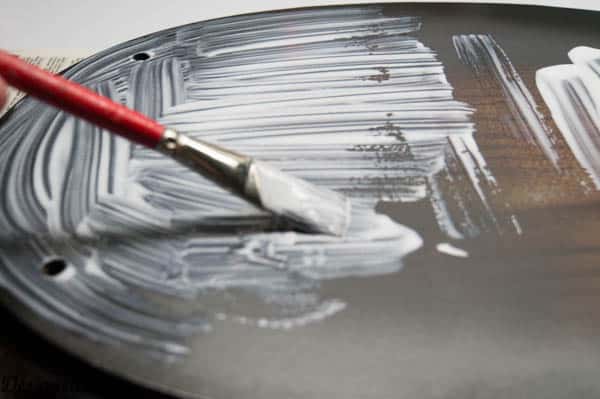 You could also use wallpaper to avoid having to match up lines, since a single sheet of 12 by 12 paper was not large enough.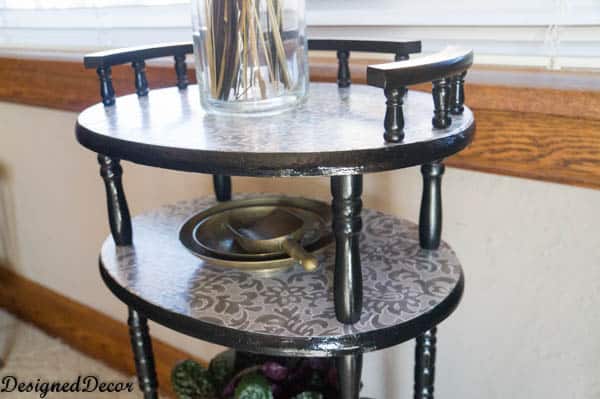 This table turned out to have a clean and classic look. I am hoping she will find a good home soon.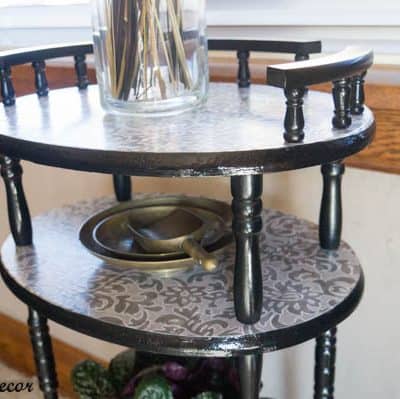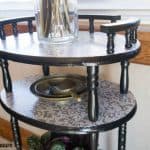 Join the DD Community!
Join the Designed Decor Community and receive weekly free tips on DIY home projects, painted furniture, decorating, and much more.