I love the things you can find on Craigslist, like this small credenza. He was in need of a makeover, so we applied some paint.
I usually like to keep the tops of my makeover pieces in the natural wood state. This one had too many issues and it needed a lot of sanding, so I decided the time would not be worth the investment on this small credenza.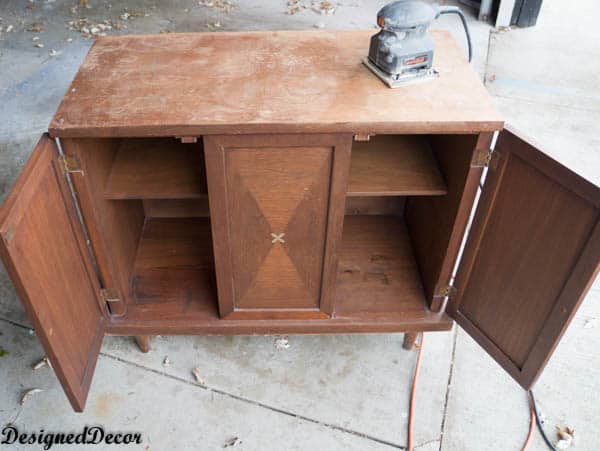 My go to paint in my handmade Chalk-like recipe, and this was a perfect piece to use it on. I still needed to sand the top of this piece because there were a lot of deep scratches that needed smoothed out. Paint covers up a lot of things, but not deep scratches.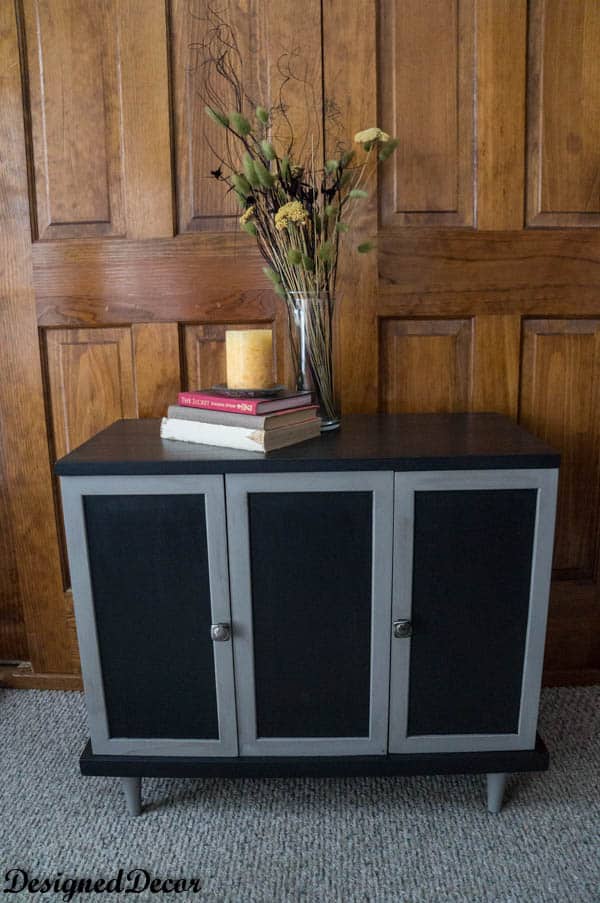 I like how the black and grey paint colors compliment each other. I have liked the grey color palate lately and I am even considering doing the guest bedroom in greys.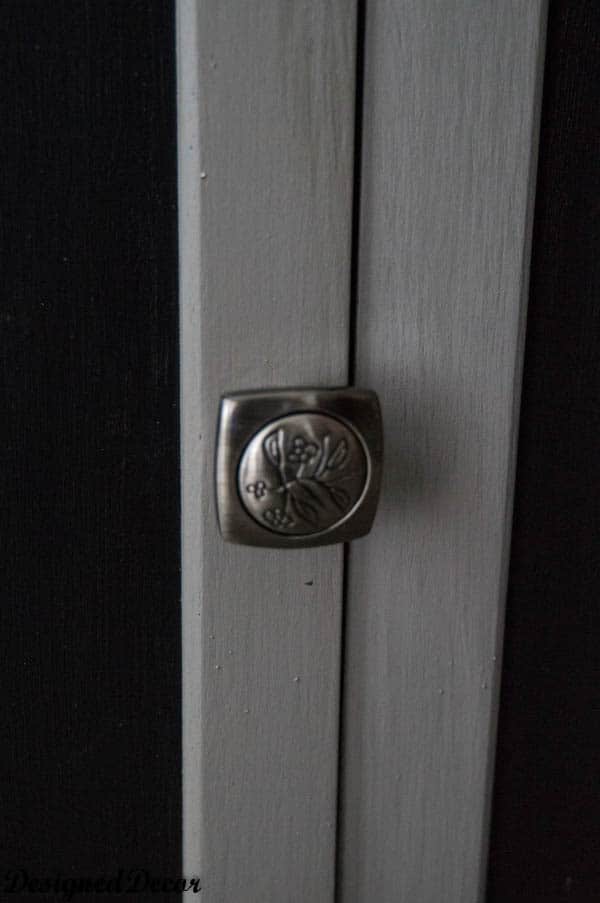 I did buy some new hardware for this piece, because the original ones were very small and boring.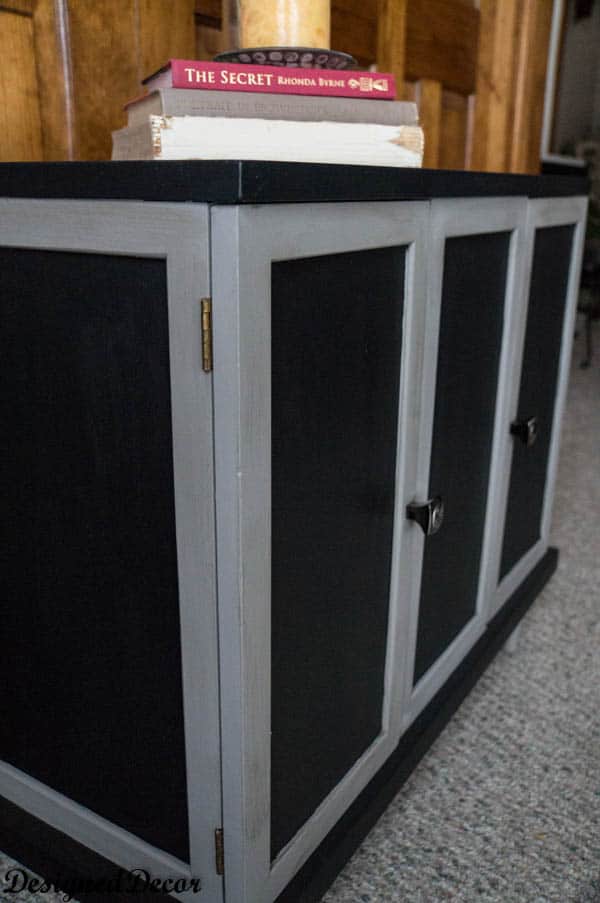 I should have stood next to this piece when photographing it to show you the size, because it only about 26 inches height. Small but mighty!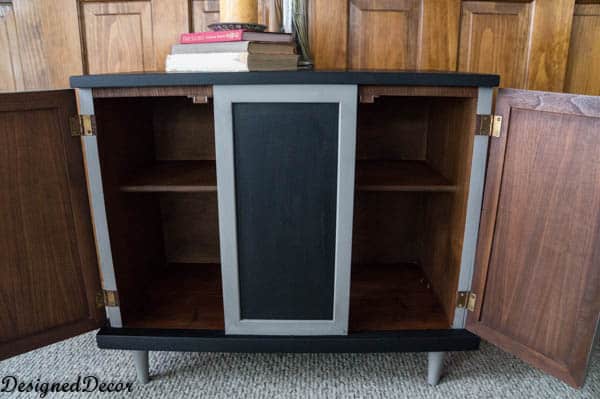 I really would have loved a wood top to coordinate with the inside of the credenza, but that is the breaks. This piece is still for sale at my shop, I am sure it will find a great home soon.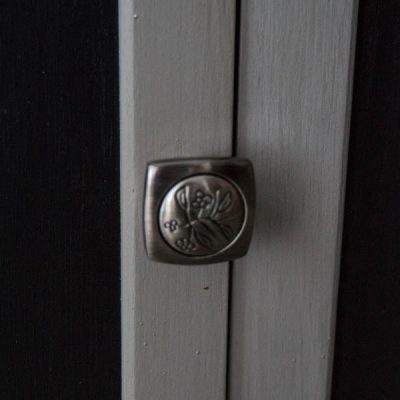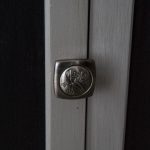 Join the DD Community!
Join the Designed Decor Community and receive weekly free tips on DIY home projects, painted furniture, decorating, and much more.