Do you love a good Chai Tea Latte? Do you stop at your favorite tea house to fill your "gotta have my chai tea latte" fix? Are you tired of spending $4 to $6every day for this fix? Well, you have come to the right place. I am going to share my favorite Chai Tea Latte recipe that I make for myself every day and it doesn't require me leaving the house or wasting the extra money for someone to make me one.

Let me start by telling you how hard it is to find organic decaffeinated tea or coffee. I went caffeine-free years ago. Stop, I know some of you are freaking out. You are thinking "I could never live without my caffeine." I was once a 2 to 3 a day Pepsi drinker. I gave up the pop products but was still having caffeine in my tea and other products. I decided to stop caffeine altogether and my body thanks me for it in many ways. I switched to organic food within the last 2 years and finally have been on the search for organic coffee and tea. Now I know why I took so long to make the switch. I can't find many options for organic decaf products. So if any of you know good sources, please share them with me.
UPDATE: I found a great online source called Plum Deluxe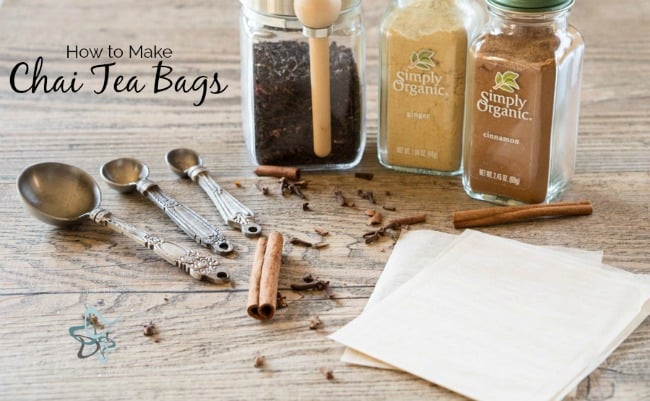 Start by making your own Chai Tea Bags.
Homemade Chai Tea Tea Bags
Ingredients
1 Tablespoon Black Tea
1/2 Teaspoon Ground Cinnamon
1/4 Teaspoon Ground Ginger
1/8 Teaspoon Ground Allspice
Instructions
Place all ingredients into an unbleached tea pouch.
Tip: Make extra tea bags and store in a sealed container that way you don't have to do all the measuring each morning. "Ain't no one have time for that!"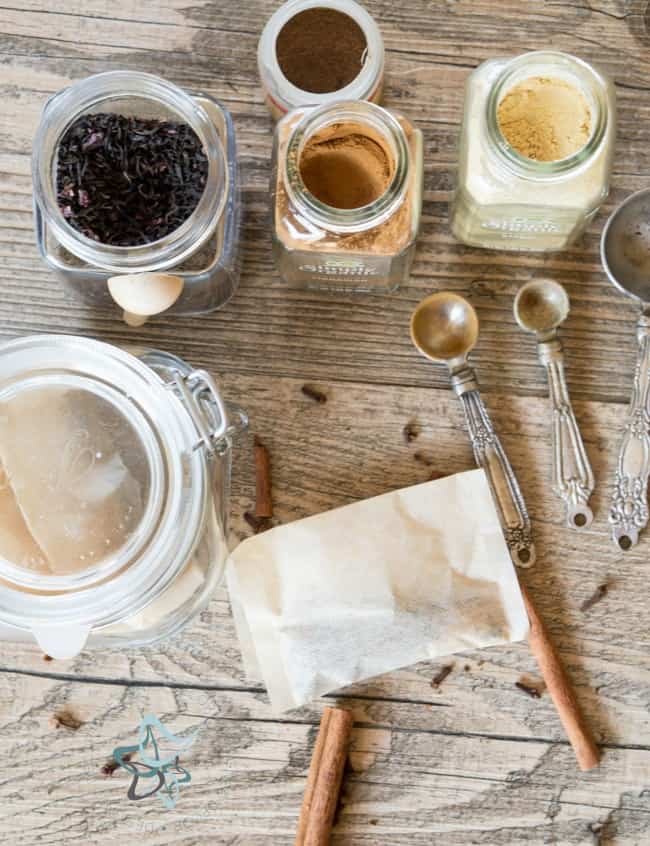 Sources:
Decaf Organic Loose Black Tea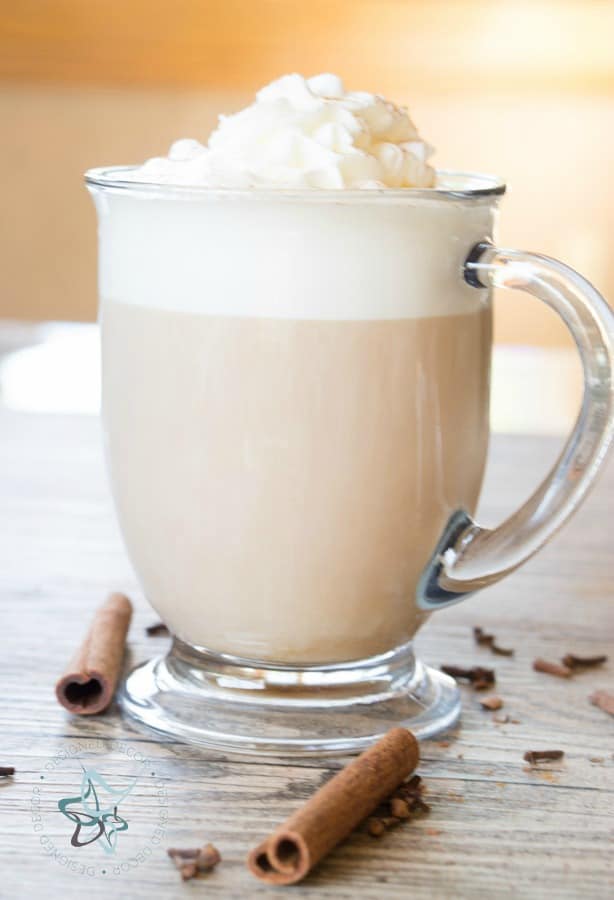 Homemade Chai Tea Latte Recipe
Ingredients
Chai Tea Bag (See recipe)
1 Tablespoon Brown Sugar(optional)
1/4 Cup French Vanilla Creamer
Instructions
Add brown sugar to mug(optional)

Brew tea by preferred method

Let tea steep 2 to 3 minutes

Froth creamer, add to tea

Top with whipped cream and cinnamon (optional)

If you already have a favorite chai tea, you could skip making your own tea bags. I find that some chai tea's need a little more spice, so you could use chai tea in place of the black tea and cut the spice amounts back.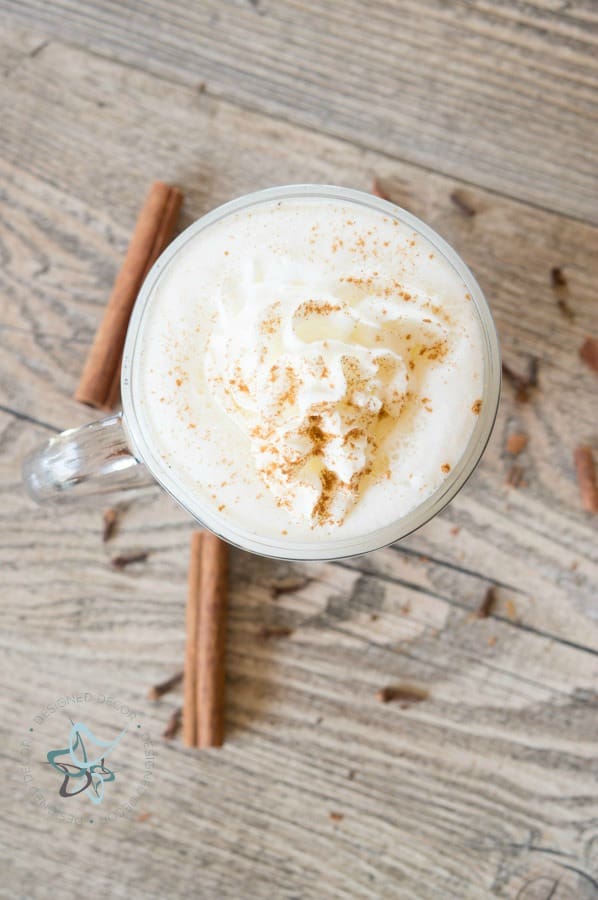 I made this video for you to see how easy it is for me to make my morning Chai Latte.
I love the Ninja Coffee Bar Brewer to make all types of tea and coffee. I like the fact that I can brew a single cup for myself or an entire pot for guests.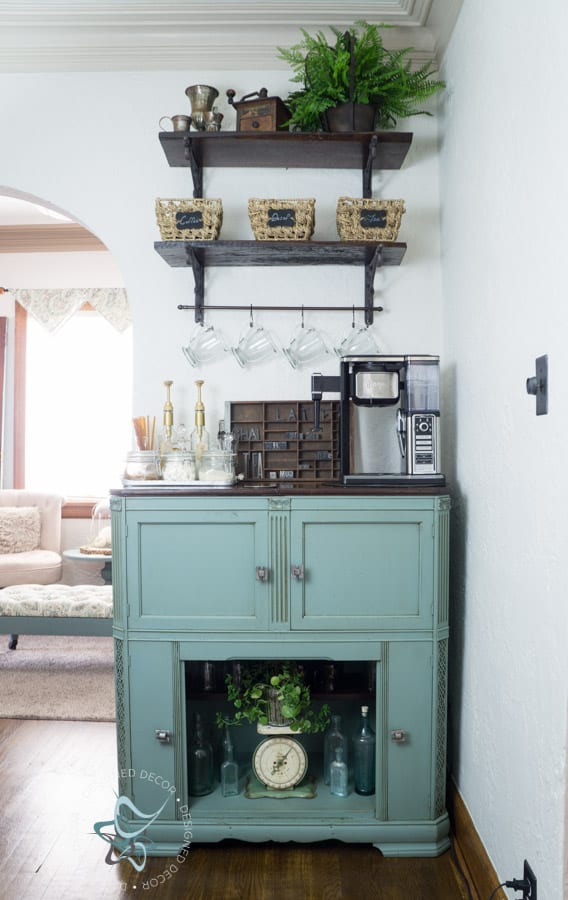 We have been experimenting with different recipes to find our favorites. You can also check out the complete recipe guide from Ninja Coffee to assist in finding your favorite morning brew or an amazing after dinner coffee dessert. My son is wanting to make the Cookies & Cream Frappe recipe. It looks amazing! If you are interested to see the transformation of my coffee bar, go over and see the before and what I did.
Iced Chai Tea Latte Recipe
I have also made an iced version of my Chai Tea Latte recipe for the summer months or for those who just prefer a cold tea drink.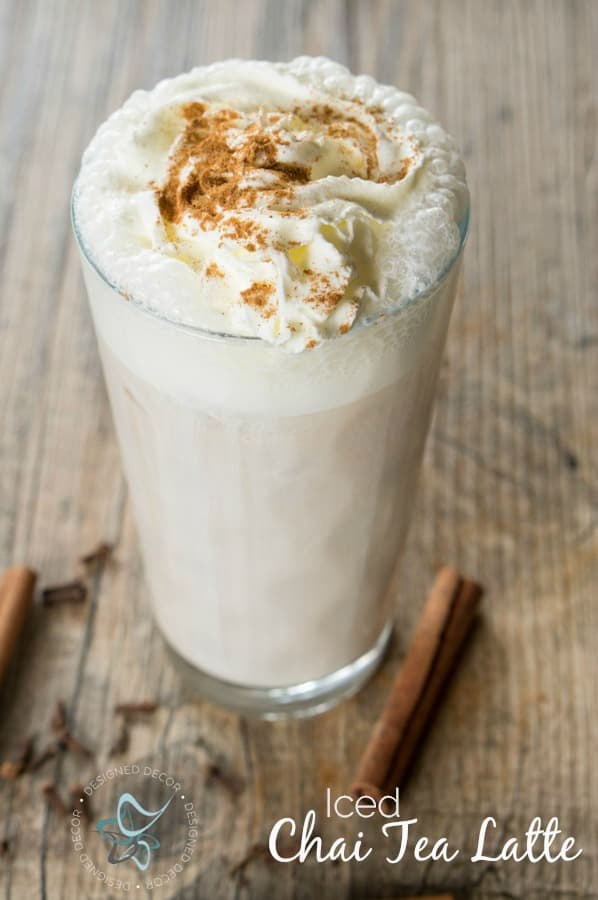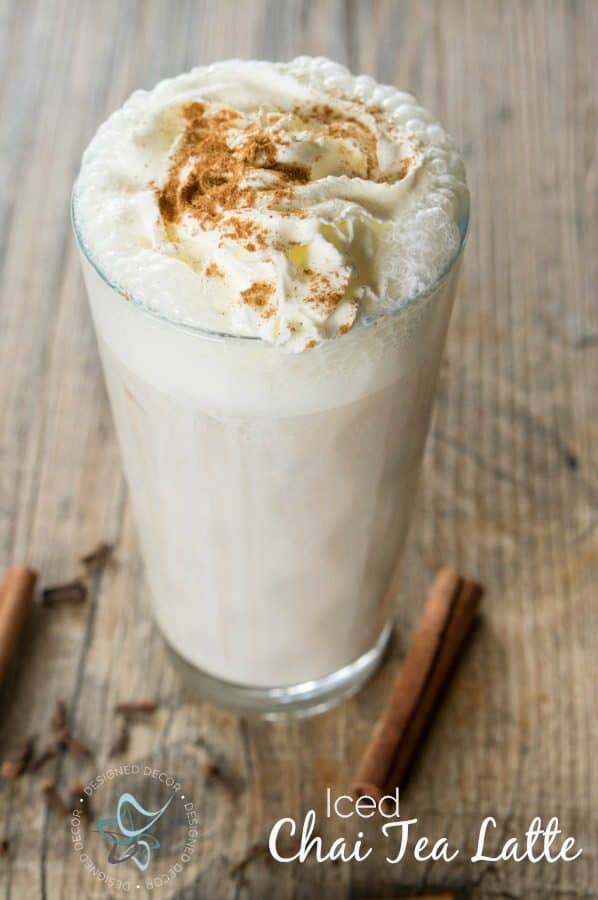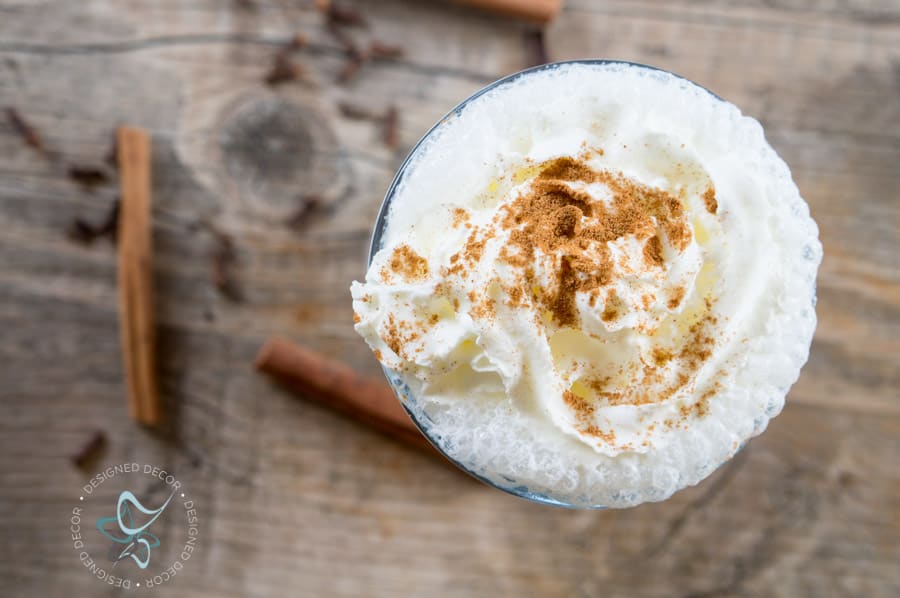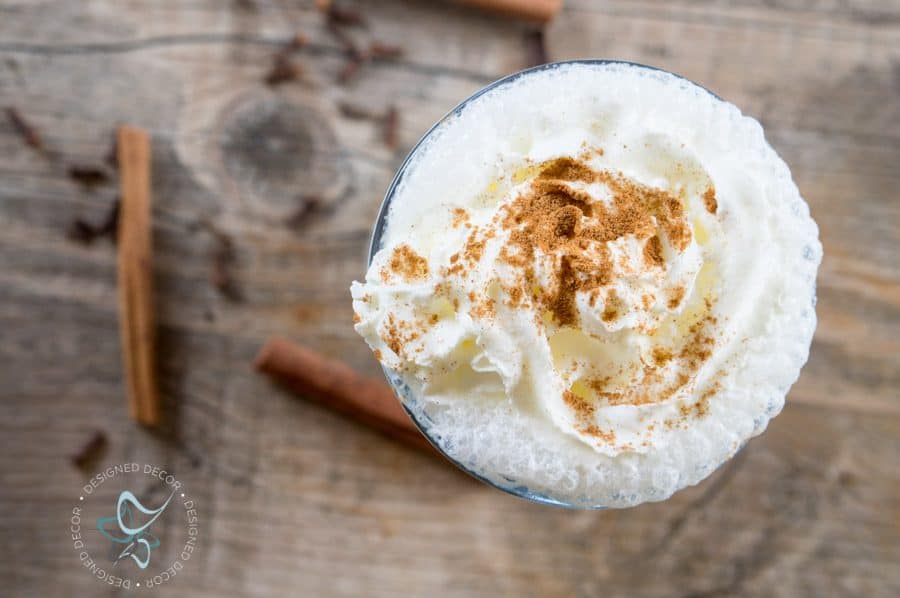 Homemade Iced Chai Tea Latte Recipe
Creamy cold iced chai tea latte
Ingredients
Chai Tea Bag
1 Tablespoon Brown Sugar
1 Teaspoon Vanilla Syrup(optional)
1/2 Cup Skim Milk
1/4 Cup French Vanilla Creamer
Whipped Cream (optional)
Cinnamon (optional)
Instructions
Add brown sugar to mug

Brew tea by preferred method

Let tea steep 2 to 3 minutes

Pour 1/2 of the tea over tall glass filled with ice cubes (store other half of tea in sealed container in the refrigerator or make a second glass)

Add milk

Add vanilla syrup (optional)

Froth Creamer, add to top of iced chai tea

Top with whipped cream and cinnamon (optional)

Typically when using the Ninja Coffee bar system- you can select the cold brew button and you make your brew directly in a large glass with ice. I highly recommend using the cold brew selection for iced coffee drinks. Since my recipe is for tea, I find the tea needs to steep longer to make a stronger flavor. So that is why I recommend to brew the tea in your normal manner and then transfer to the large glass.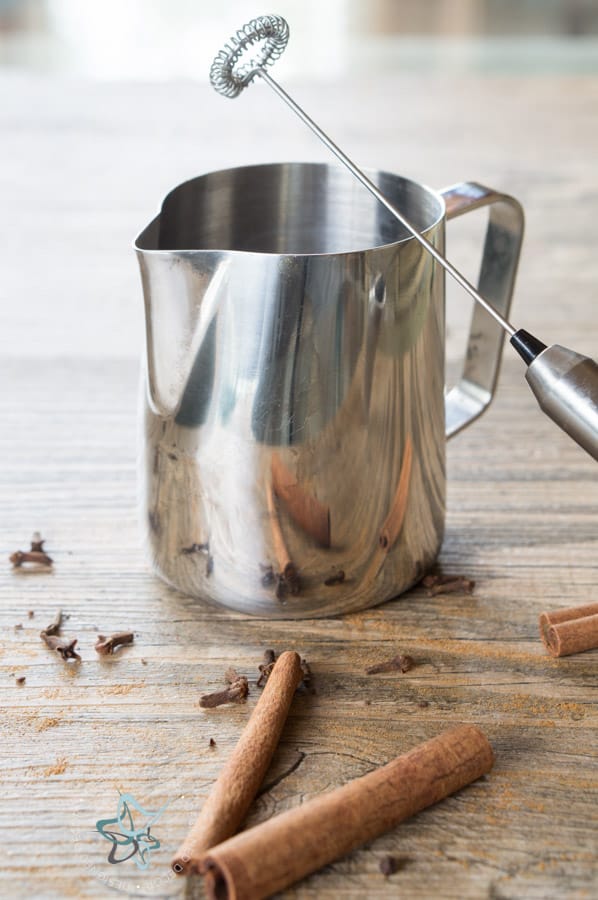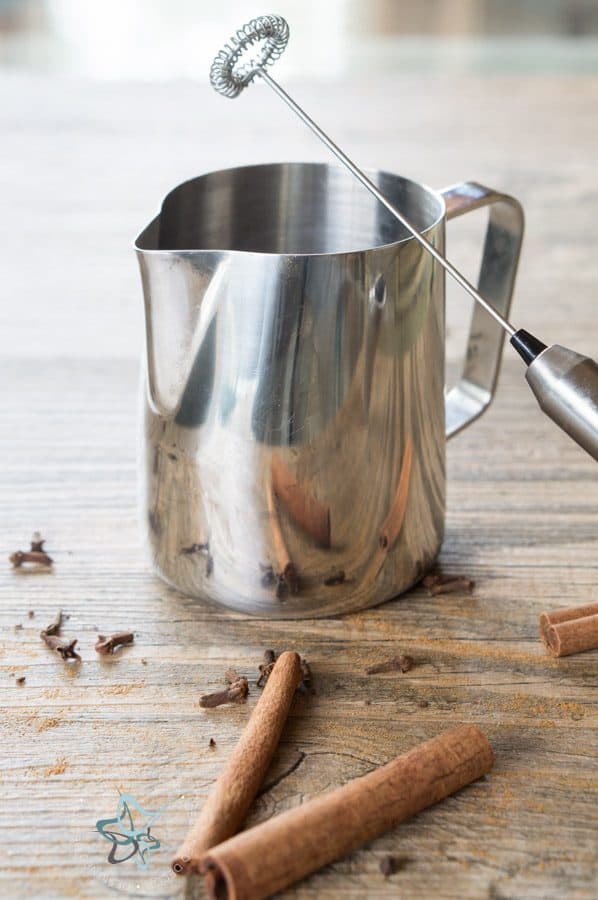 For those who don't have the Ninja Coffee Bar with the built-in Frothier, let me show you how I used to to make frothed milk.
Heat the milk for 1 minute in a microwave-safe dish. Be cautious, your milk will overflow if too hot. Froth with handheld milk frothier. I have found that the milk froths better in a stainless steel cup.
If you are in the market for a new coffee machine, I highly recommend the Ninja Coffee Bar. Save money and ditch the fancy cups of coffee from your favorite coffee house. It's also cheaper to buy coffee/tea by the bag and not by the little k-cups.
Let me give you some savings!
I am saving .54 cents per cup by buying my tea in bags. If I drank 1 cup per day that is $197 savings in a year which more than pays for my Ninja Coffee Bar. If I visited a coffee house 5 days a week for my Chai Tea Latte and started to brew my own, I would save $792 over a year. That is a pretty great amount to apply to a vacation! Not to mention the calories that I would be saving, because I know my version is less calorie intense.
So let's hear it – Do you brew your own or stop at a coffee house?

Join the DD Community!
Join the Designed Decor Community and receive weekly free tips on DIY home projects, painted furniture, decorating, and much more.