Ok, This French Onion Soup recipe will be the last soup recipe that I will be sharing for the season. For those of us in the north, we all know it has been a long Winter Soup Season!
I have not made a French Onion Soup recipe in a while and Mr. DD requested it the week of his birthday, so I figured I best be making it for him.  He usually does not request many meals, so when he does, I usually follow through with his request.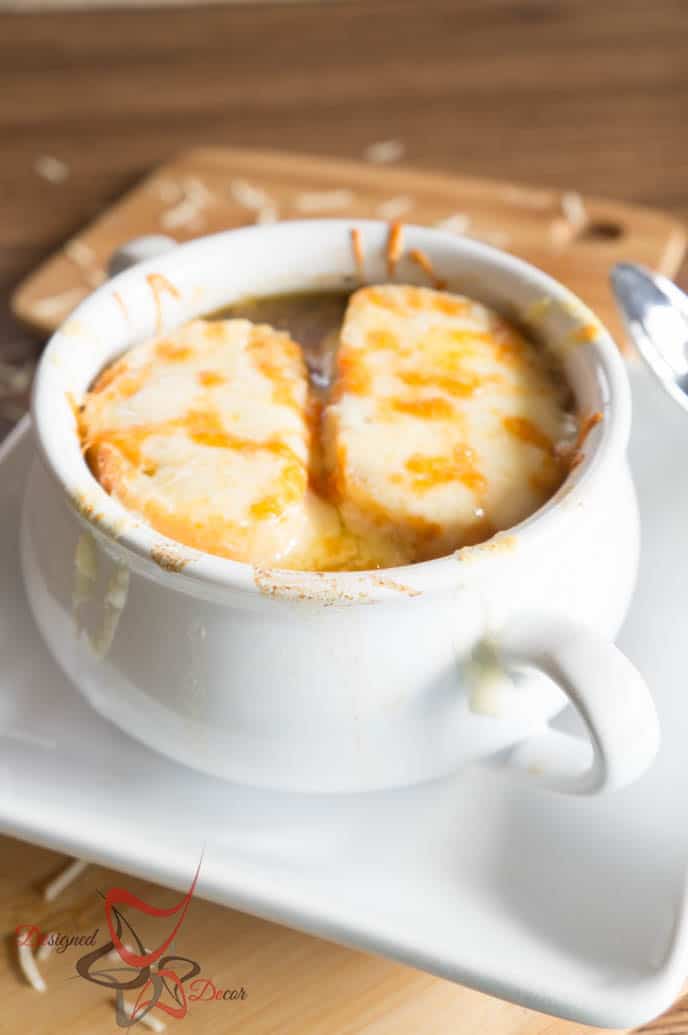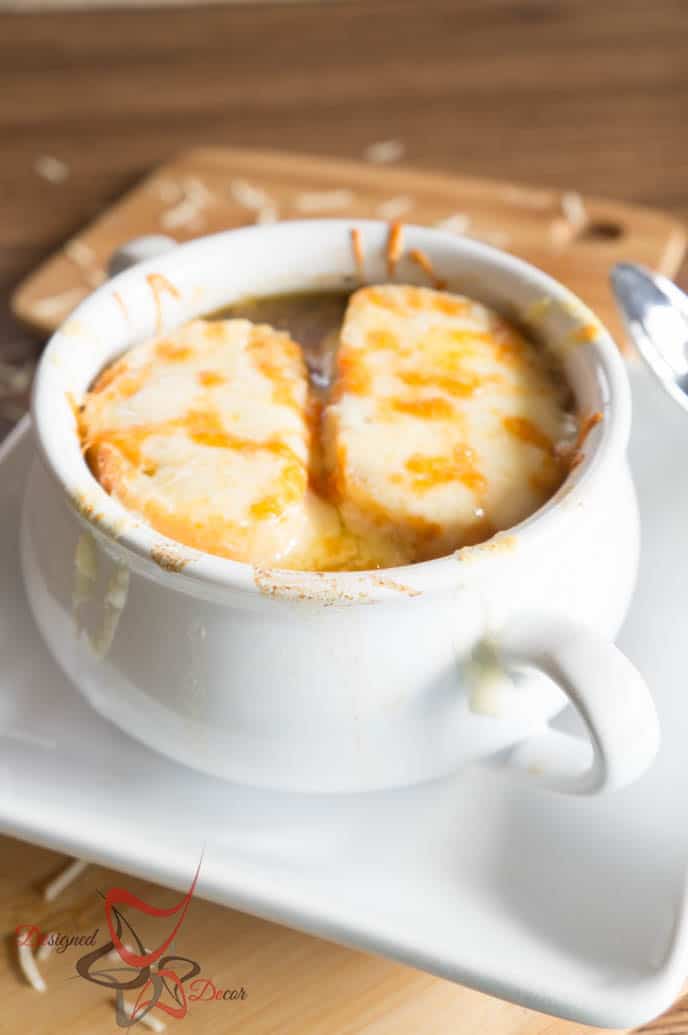 French Onion Soup
Ingredients
4 medium sweet onions, thinly sliced
3 garlic cloves, minced
4 tablespoons of butter
2 tablespoons balsamic vinegar
2 tablespoons brown sugar
3 tablespoons flour
8 ounces of beer
64 ounces of low-sodium beef stock
2 tablespoons fresh thyme
1/2 teaspoon black pepper
1/2 teaspoon salt
french bread
gruyere cheese
Instructions
On medium/low heat in a stockpot, add onions, garlic, brown sugar, butter, salt, and balsamic and mix until combined.
Cover and let cook for 60 minutes, stirring occasionally, until onions are a bit caramelly and brown.
Add in flour, then stir thoroughly, and let sit for 5 minutes.
Add in beer, beef stock, thyme, salt, and pepper, turn the heat down to low, cover, and cook for 6-8 hours.
Before serving, cut french bread into slices.
Fill soup bowls to the top, then cover with a slice of bread and a slice of cheese.
Set under the broiler for 2-3 minutes, or until cheese is bubbly and golden brown.
Be careful when serving as bowls will be hot!
 If you like cheese the way we do, you can add more than the gruyere cheese.  I top our french onion soup with gruyere, swiss, and parmesan, or whatever cheese we have on hand.  You can also use croutons in place of the french bread in case you don't have that on hand.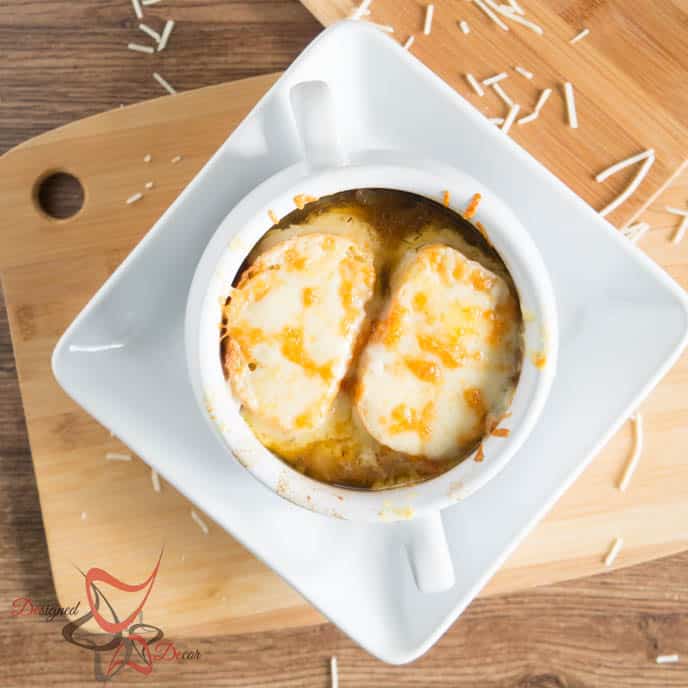 You may also like these great soup recipes:

Join the DD Community!
Join the Designed Decor Community and receive weekly free tips on DIY home projects, painted furniture, decorating, and much more.