Making French Bread Pizza on Pizza night! I have to admit, we don't have a set pizza night. I usually make pizza on a day that I have not even thought about dinner and it is 5:00, so pizza it is.
I usually have ground-up beef and sausage in the freezer ready to make pizza, this makes pizza night so much easier.  I just grab a few pre-made items and throw them on the crust.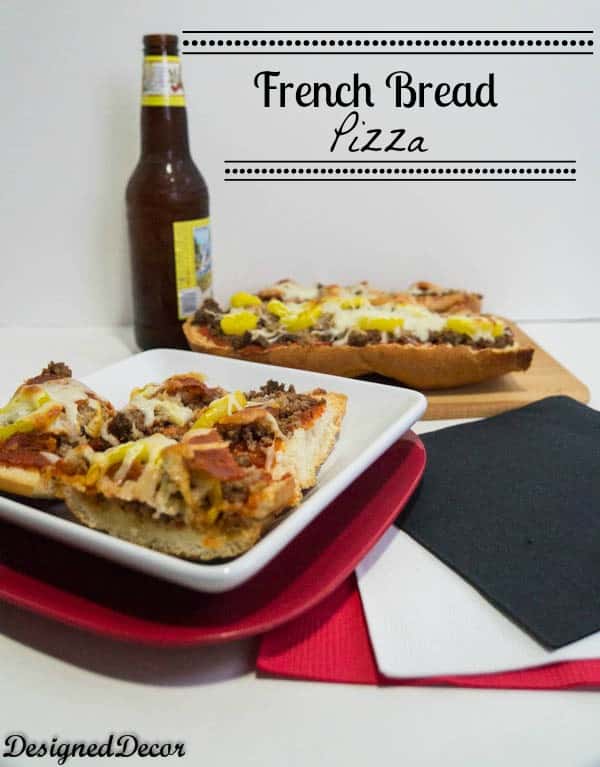 French Bread Pizza
Ingredients
1 french bread loaf
Pizza sauce
Ground hamburger, cooked and drained
Ground sausage, cooked and drained
Pepperoni slices
Yellow peppers
Pizza Cheese
Instructions
Slice french bread loaf in half and slice down the center of each half. I place the french bread in the broiler to slightly toast. Spoon a few tablespoons of pizza sauce on each french bread. Add your favorite toppings and place cheese on toppings. Bake for 10 to 15 minutes until slightly brown. Let cool and serve immediately.
My Church has a Panera Bread Fundraising drive each Sunday.  We work with our local Panera Bread and receive the day-old bread and bagels on Sunday morning.  We have a group of volunteers who pick it up, package it and then we offer it to our members after church, for a donation.  This is when I usually pick up a loaf of french bread.  My family either want me to make pizza with it or they love my Baked French Toast Casserole.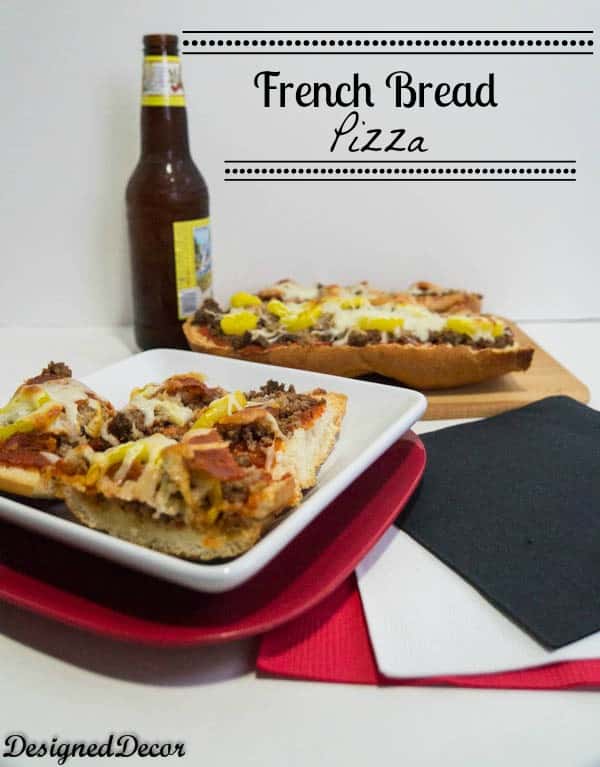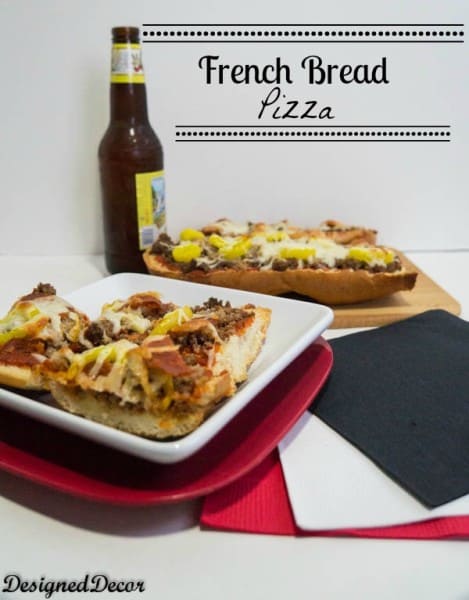 You can also see my other pizza recipes.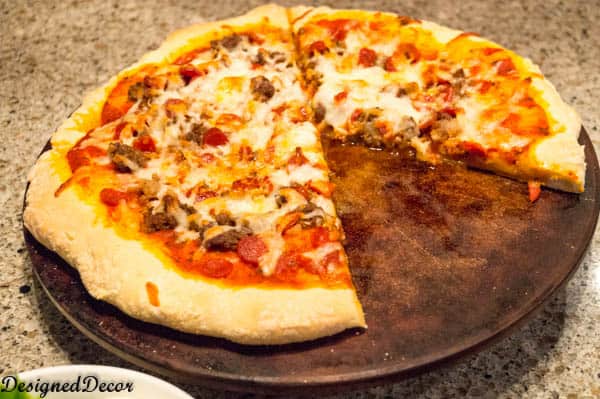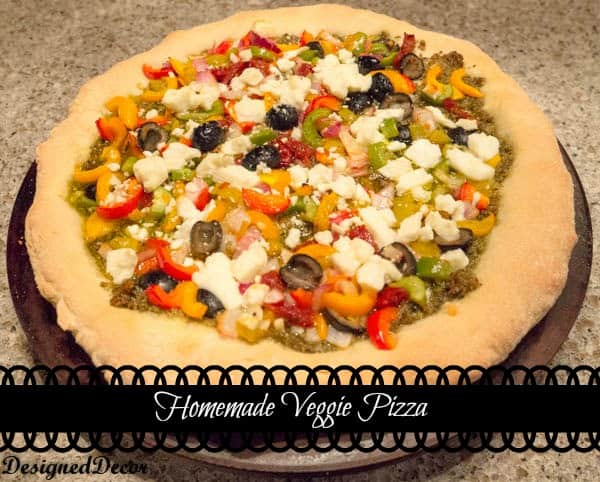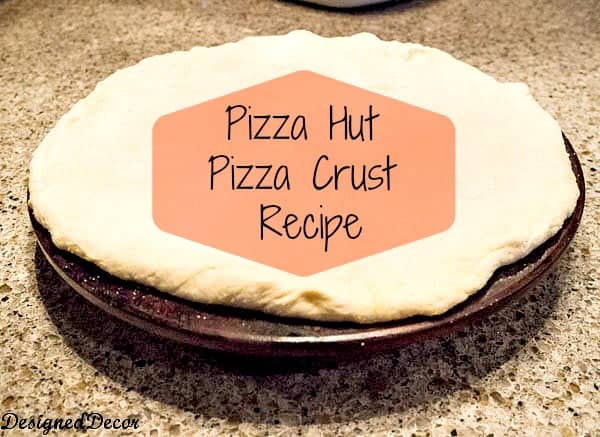 What is your favorite Pizza?
Join the DD Community!
Join the Designed Decor Community and receive weekly free tips on DIY home projects, painted furniture, decorating, and much more.