After such a long cold winter in Ohio, I am ready for all things Spring. I started with some simple Spring Decorating by changing a few things around and getting a fresh look.
Here is what my mantle looked like after taking down the Christmas Decorations. I moved a few things around from different places in the house and living room.

I added pops of yellow with the pictures and added some dried yellow flowers in the wall sconces. Just a few simple changes and you can give your decorating a quick change. I also changed around the wall shelves above my sofa.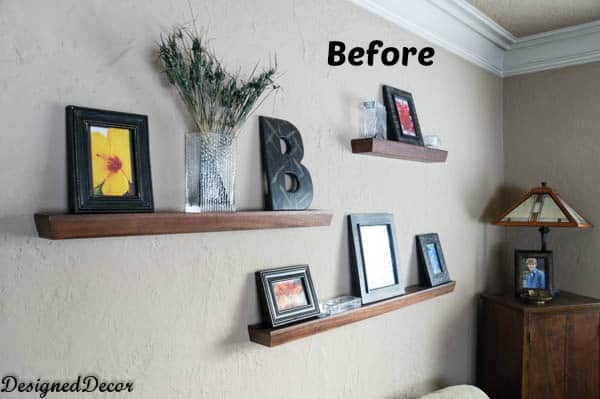 Just by simply moving the arrangement of pictures can make a large impact. I also added some spring flowers in the vase instead of the dried green flowers.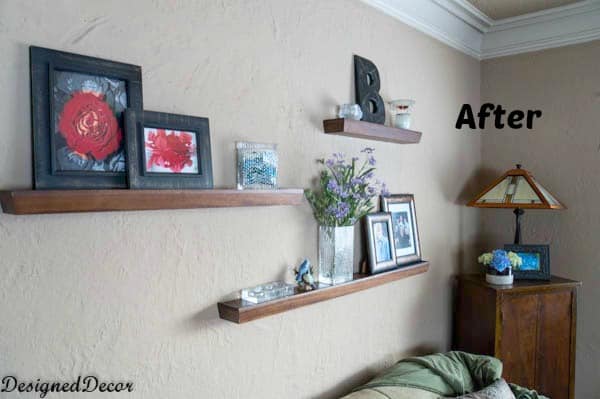 Simple spring decorating can be done just by shopping around your house and moving a few things to a different place.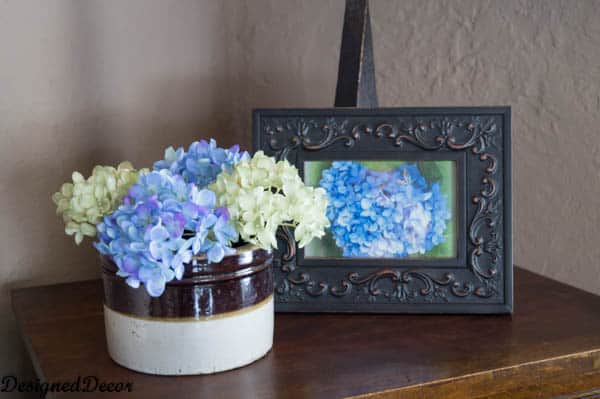 I love the simplicity of this arrangement. A simple way to decorate for the seasons is to change out the pictures in your frames. I change them based on seasons using photography that I have taken over the years. Simple and cost effective.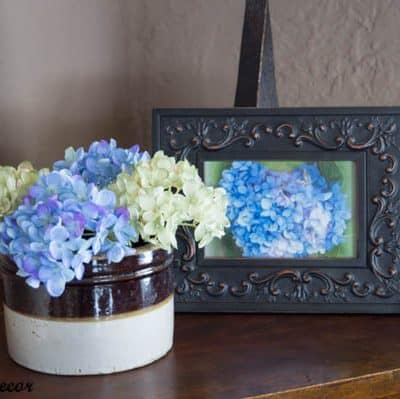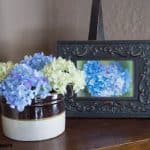 Join the DD Community!
Join the Designed Decor Community and receive weekly free tips on DIY home projects, painted furniture, decorating, and much more.