I had this sad-looking kids desk that was in need of some color and fun. So when I had the opportunity to try another paint brand, called Fat Paint, I knew this would supply the fun. Have you heard of Fat Paint?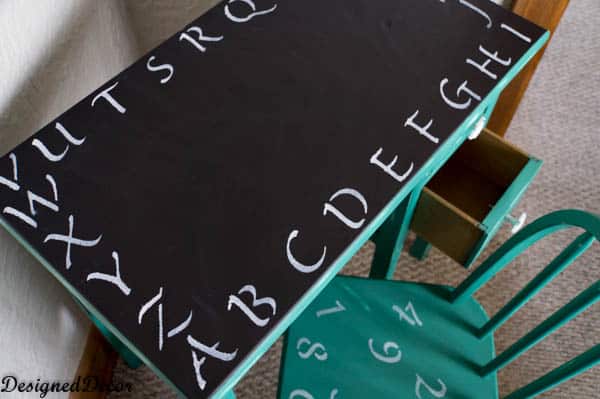 I chose the color Emerald City, and what a fun color this turned out to be.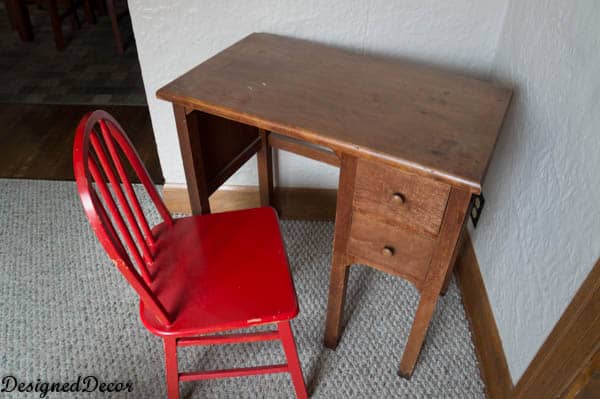 This was the desk before she received the fun makeover with Fat Paint.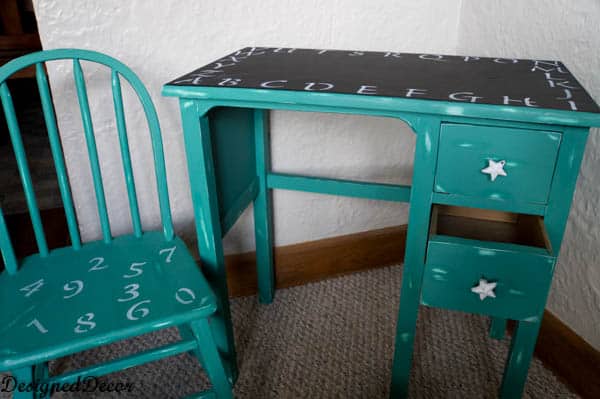 I started by applying a base coat of white chalk-based paint, so I could have the white show through on the distressed areas. I applied 2 coats of the Emerald City Fat Paint and allowed to dry before distressing. Once everything was distressed I applied a coat of Fat Wax. I have to say that this maybe my favorite wax now. There was no odor and I loved how easily it was to apply. Oh and the best part, clean up! I used my simple orange and water and my wax brush came clean.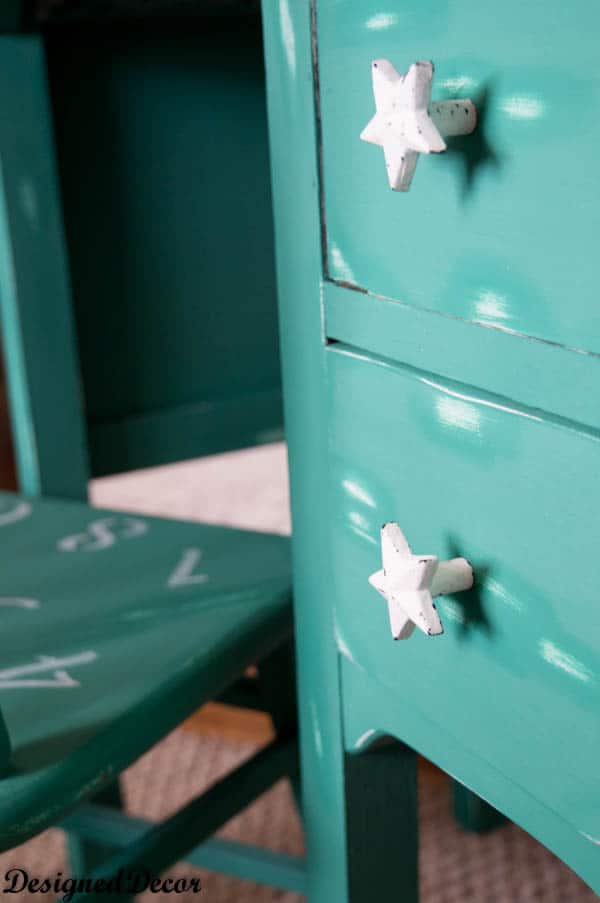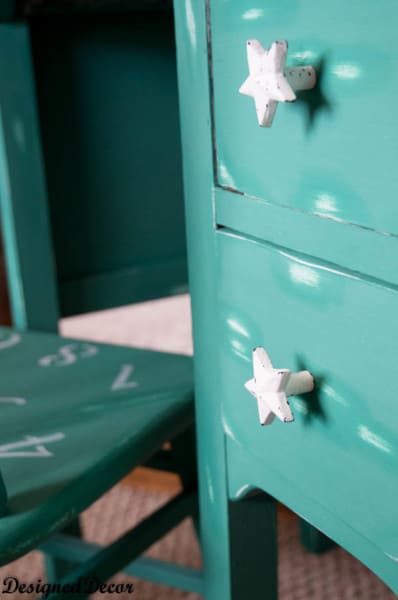 I taped off the top, and spray painted on black chalkboard paint and then stenciled on the ABC's and 123's. How much fun would your kids have sitting at this desk and learning their ABC's?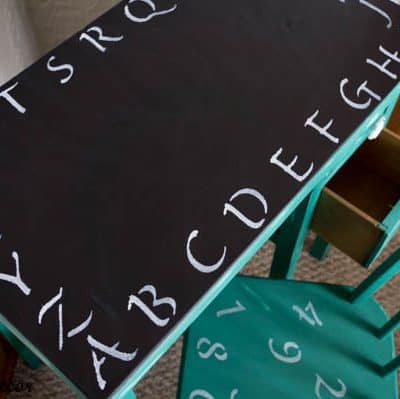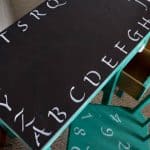 Join the DD Community!
Join the Designed Decor Community and receive weekly free tips on DIY home projects, painted furniture, decorating, and much more.