I want to wish you all a very Merry Christmas! I decided to gather up some of my favorite Christmas Decorating Inspirations from a few of my favorite bloggers, so I can give you a little eye candy as you are finishing up your last minute holiday preparations. You can click the link below each photo and be directed to the blog and see more of the amazing Holiday Decorating! You can always pin these for your next year Christmas decorating "must do"!
This is my mantel this year! Cinnamon~ aka professional photo bomber ~ wishes you and yours and very Merry Christmas!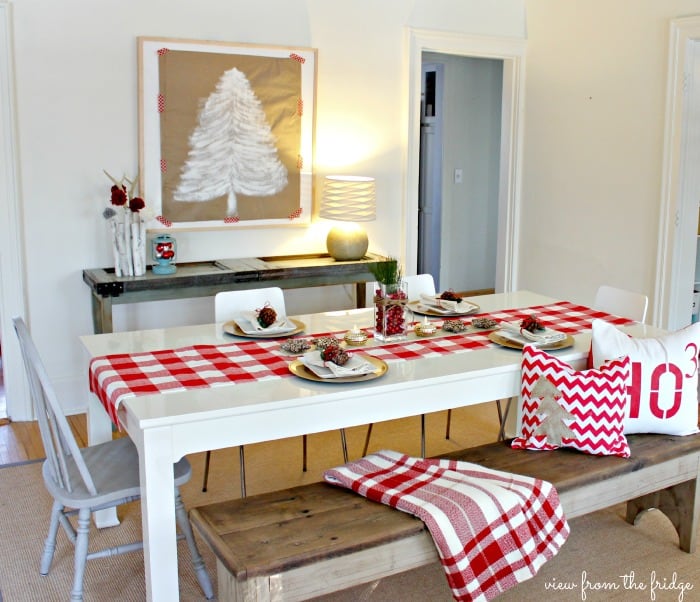 View from the Fridge
Katie from "View from the Fridge" has a wonderful sense of decorating style all throughout her home. I love the pops of red and how she ties her entire home with the same Christmas decorating theme.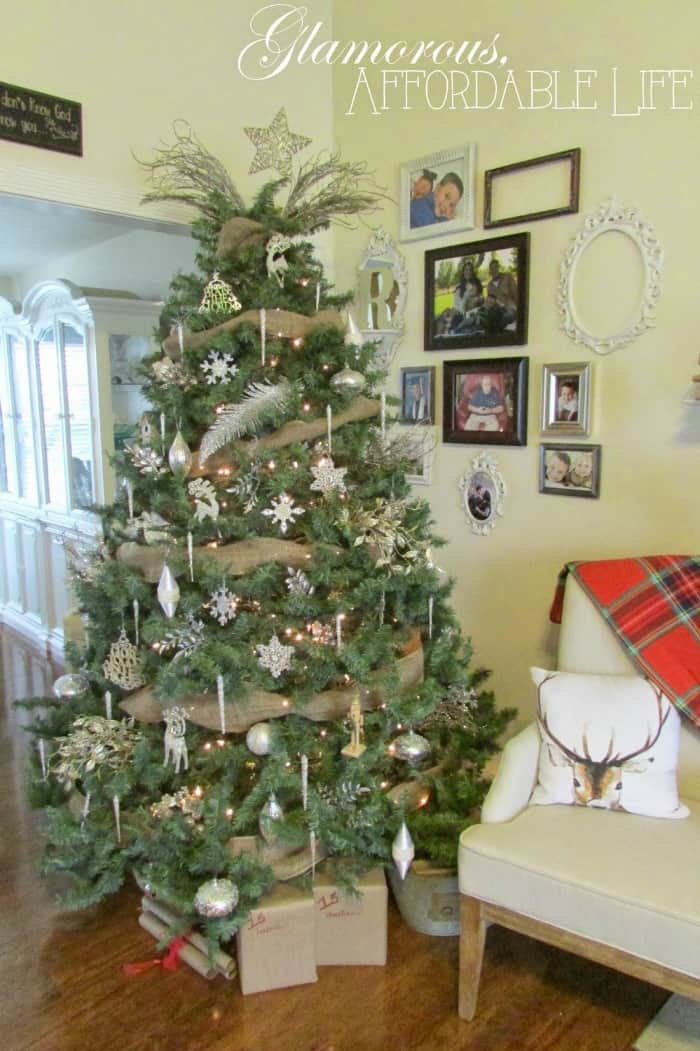 Fotini from "Glamorous Affordable Life" is a fellow Ohio Blogger. She has a great way of mixing glamorous, with a touch of rustic. I love the sparkle with the clean rustic lines.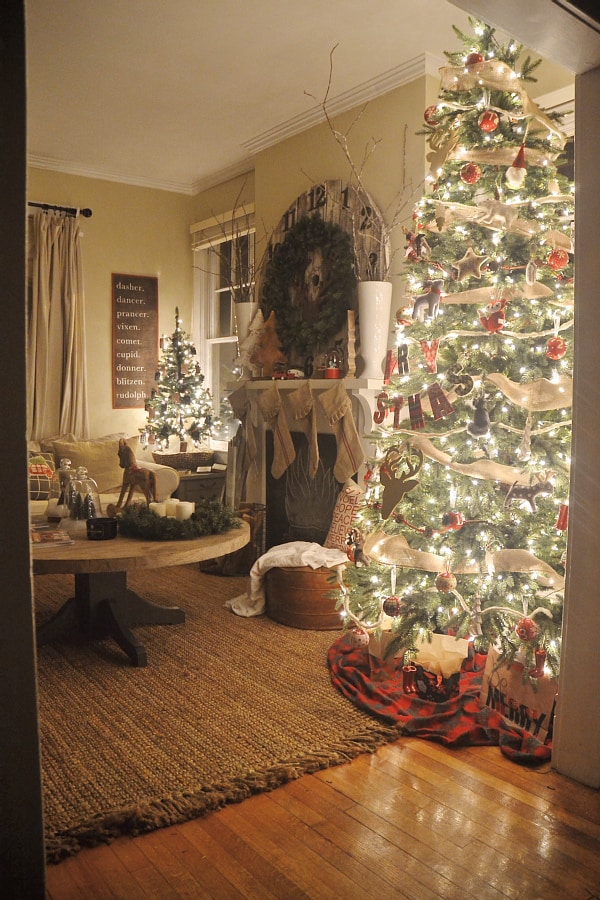 Liz from "Liz Marie Blog" has an amazing sense of style and I love everything about her home. She has a rustic touch in her Christmas decorating and you need to go over and check out her incredible porch! If I only had a porch to decorate!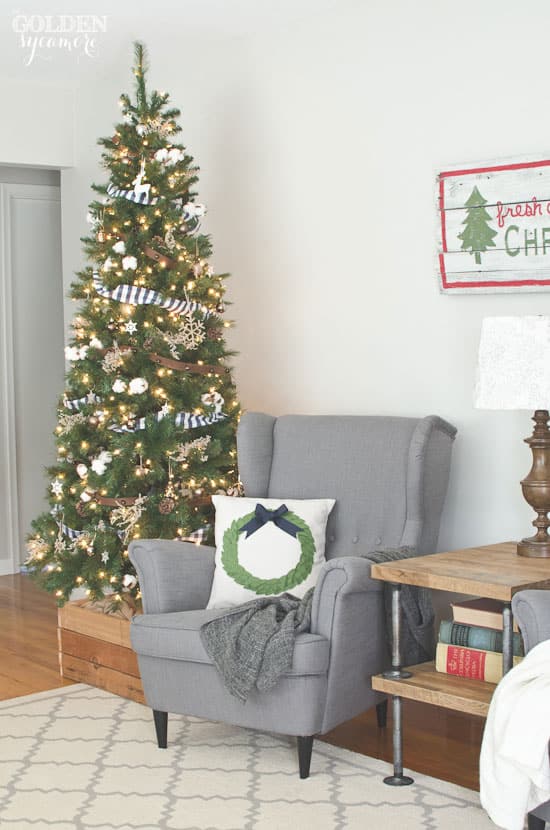 The Golden Sycamore
Allison from "The Golden Sycamore" has a traditional decorating style and it is so clean and inviting! I love how she adds holiday decor to her everyday items to make things look festive.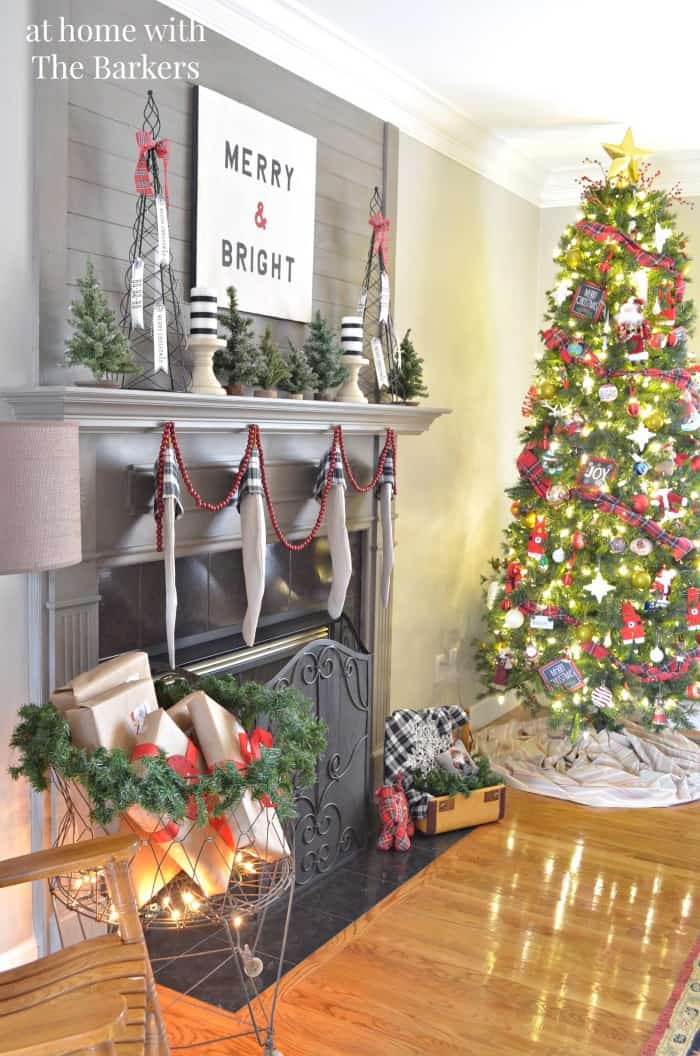 Sonya from "at home with The Bakers" is using the pops of black and white mixed with the traditional red in her holiday decor. Stop over to take a look at her dining room. I love the topper the Christmas tree in that space and her table center piece is so darn cute!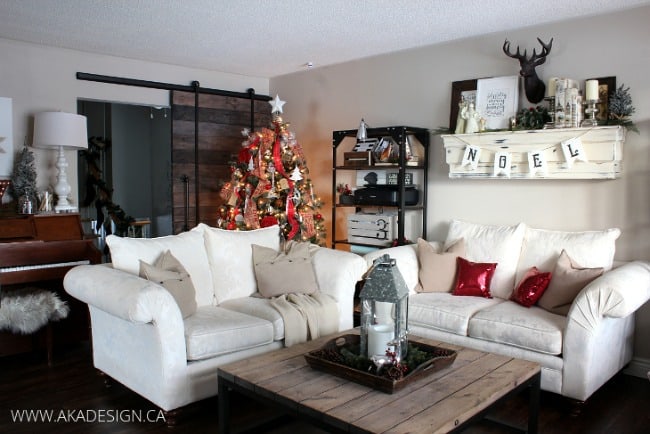 Shannon from A.K.A. Designs has a beautiful home. She has an industrial modern look and she uses traditional Christmas decor throughout. I am loving her chalk board wall in the dining room and she is also sharing the simple touches she added throughout her home including the bathroom.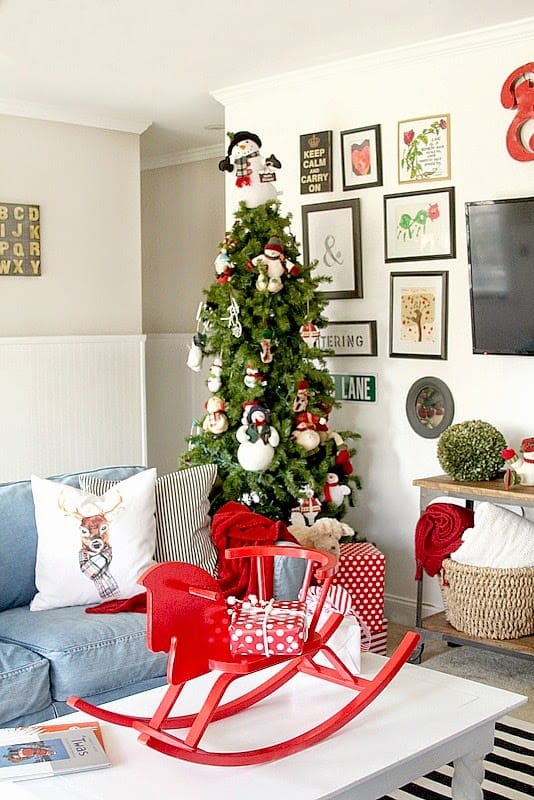 Laura from "Top This Top That" shares so many different rooms of her house. It is hard to pick a favorite! She even decorated her master bedroom. She knows how to use color and she incorporates that color in her Holiday decorating too!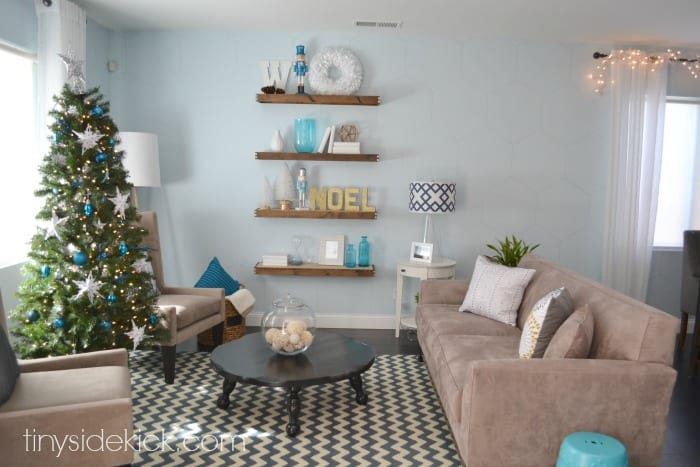 Corey from "Tiny Side Kick" knows how to have fun with her Christmas decor. She is using the the blue pops in her living and dining room and has some other pretty fun colors that you will need to check out for her kid friendly decorating theme.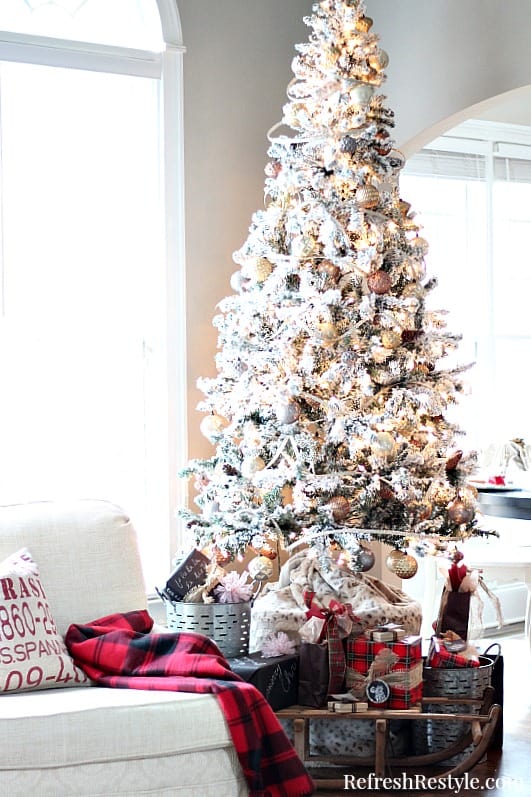 Debbie from "Refresh Restyle" shares how to decorate on a budget and use free items and also buys after Christmas for the next years season. This gal is after my own heart with her budget friendly decorating style!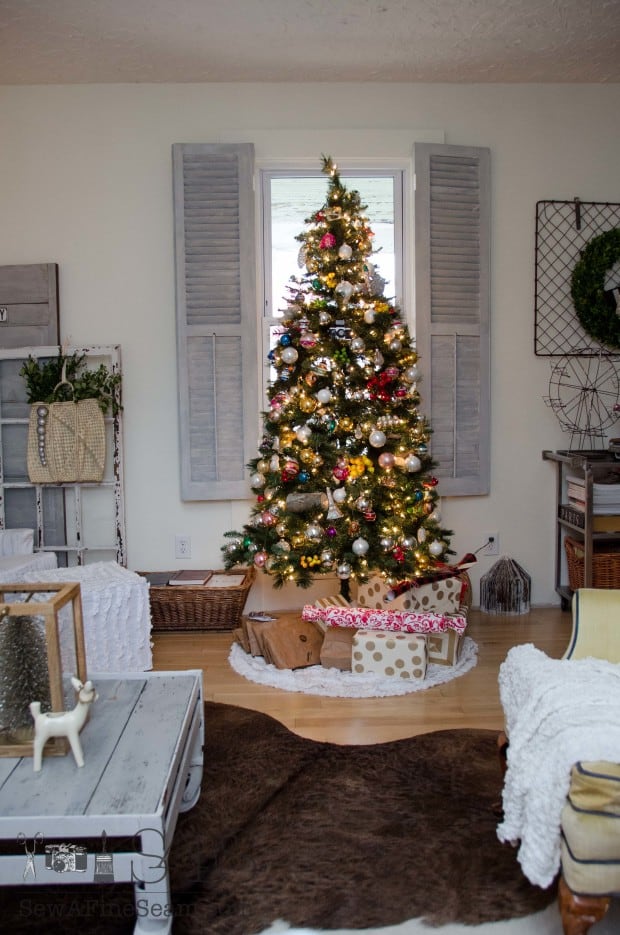 Jill from "Sew a Fine Seam" another fellow Ohio blogger has a wonderful shabby vintage feel to her home. I love how she is using magnolia leaves to add to the simple decor. Her dining room table has to be the coolest ever. I always love to look a pretty shabby decorating pictures because they make you feel so warm and cozy and Jill's home does the same. I want to get a cup of tea and a cozy blanket and stay awhile!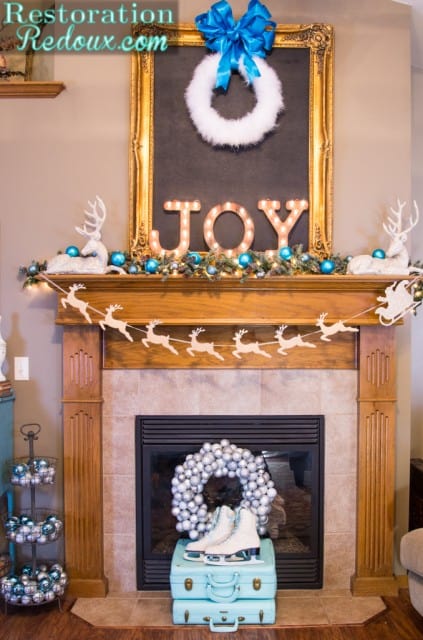 Shanna from "Restoration Redoux" loves color and her Christmas Decorating is no different. If you are loving her mantel, you need to take a look at her bright and cheery dining room.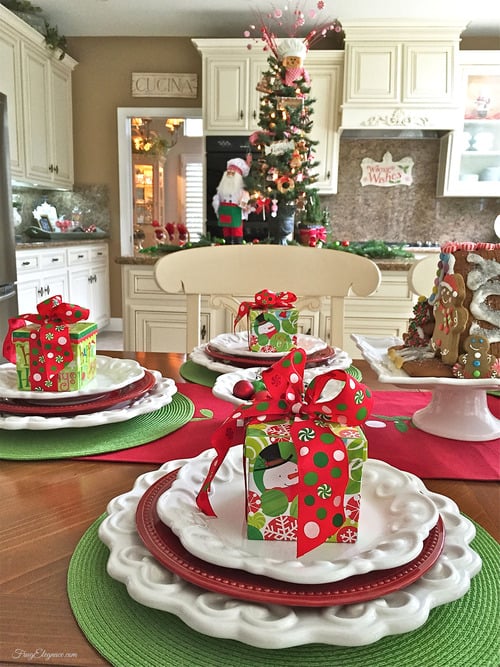 FrugElgance
Randi and Carol from "FrugElgance" have a winner with this Christmas Kitchen. This kitchen is beautiful and I love how they added the elegant touches of Christmas to give the heart of their home a wonderful decorated kitchen.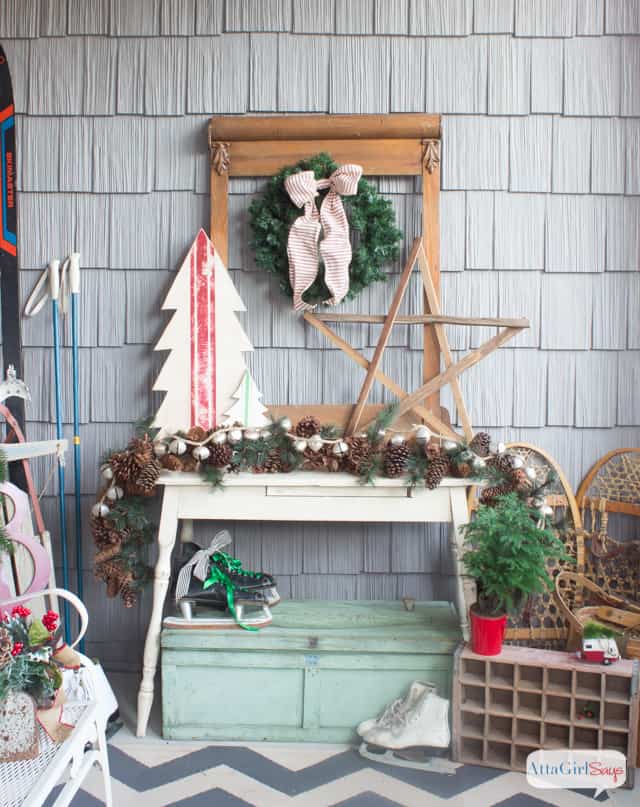 Amy from "Atta Girl Says" shares her front porch and many other areas of her home. I love everything about this front porch. I will take 1 of everything please. You also need to go over and check out her Christmas tree, so pretty!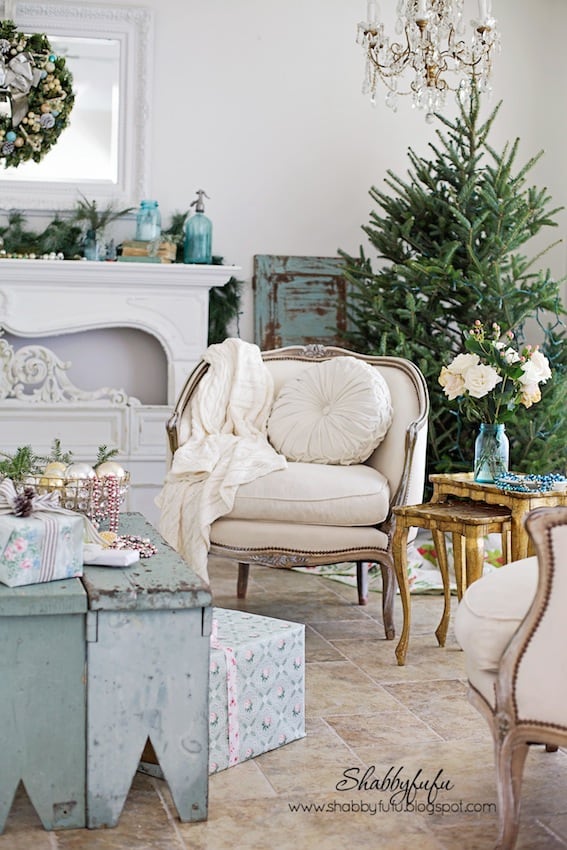 Janet from Shabby FuFu is all about eye candy. I am drooling over the beauty that she exhibits in her home and holiday decor. This is a MUST go over and see her gorgeous home!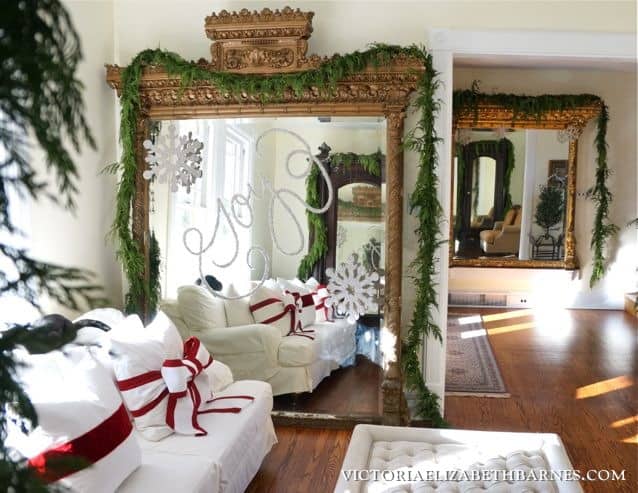 Victoria from "Victoria Elizabeth Barnes" is restoring an 1890 Victorian home. Victoria is very quirky and she keeps you wanting to see more of her home. Her home is truly beautiful! This was the first that I discovered her home and I spent way to much time snooping around. Her front porch with the mini disco balls has me trying to figure out how I can do this without a front porch! Again, this is a MUST stop over!
I have spent WAY too much time on this post because I was side tracked every time I went visiting all these great ladies and the inspirations they create. I hope you enjoy them as much as I did. I hope to fill their shoes one day and take beautiful pictures like they do. What was your favorite? Let me know in the comments!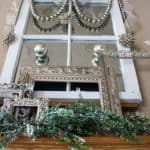 Join the DD Community!
Join the Designed Decor Community and receive weekly free tips on DIY home projects, painted furniture, decorating, and much more.