I am so excited to finally have a bigger and better work space and craft room. It all started right after Thanksgiving when we started to organize the storage area and Mr. DD built me storage shelves. If you would like to read about building the storage shelves, click on the link. By building these storage shelves this allowed me to organize and store more things in the storage room. Imagine that, storing things in a storage room. You all will cringe when I show you the work space that I worked in before. It is a SMALL and dark space in my basement utility room. This area is where the water tank, furnace, water softener tank and the slop sink are located. Are you ready, hold on to your chair. Here it is! YIKES!
This small poor lighted work space is where I did my glass cutting and mosaic pieces. I need to work in a work space that has a slop sink and some ventilation for my soldering. I am unable to use a spare room and have one of those knock down gorgeous craft rooms because of the type of crafting I do. Working with stained glass and mosaic is very messy. I actually do my soldering in the tool room that would be directly behind us as we are looking at this small dark work space in the above picture. I will be sharing the small transformation to this room in part 3. So we were able to move the metal storage shelves (from the picture above on the left side), to the storage area. I was able to store all the Junk from the one side of the metal shelves to another area of the utility room. This opened up a lot of space for my other craft supplies that were all over the place.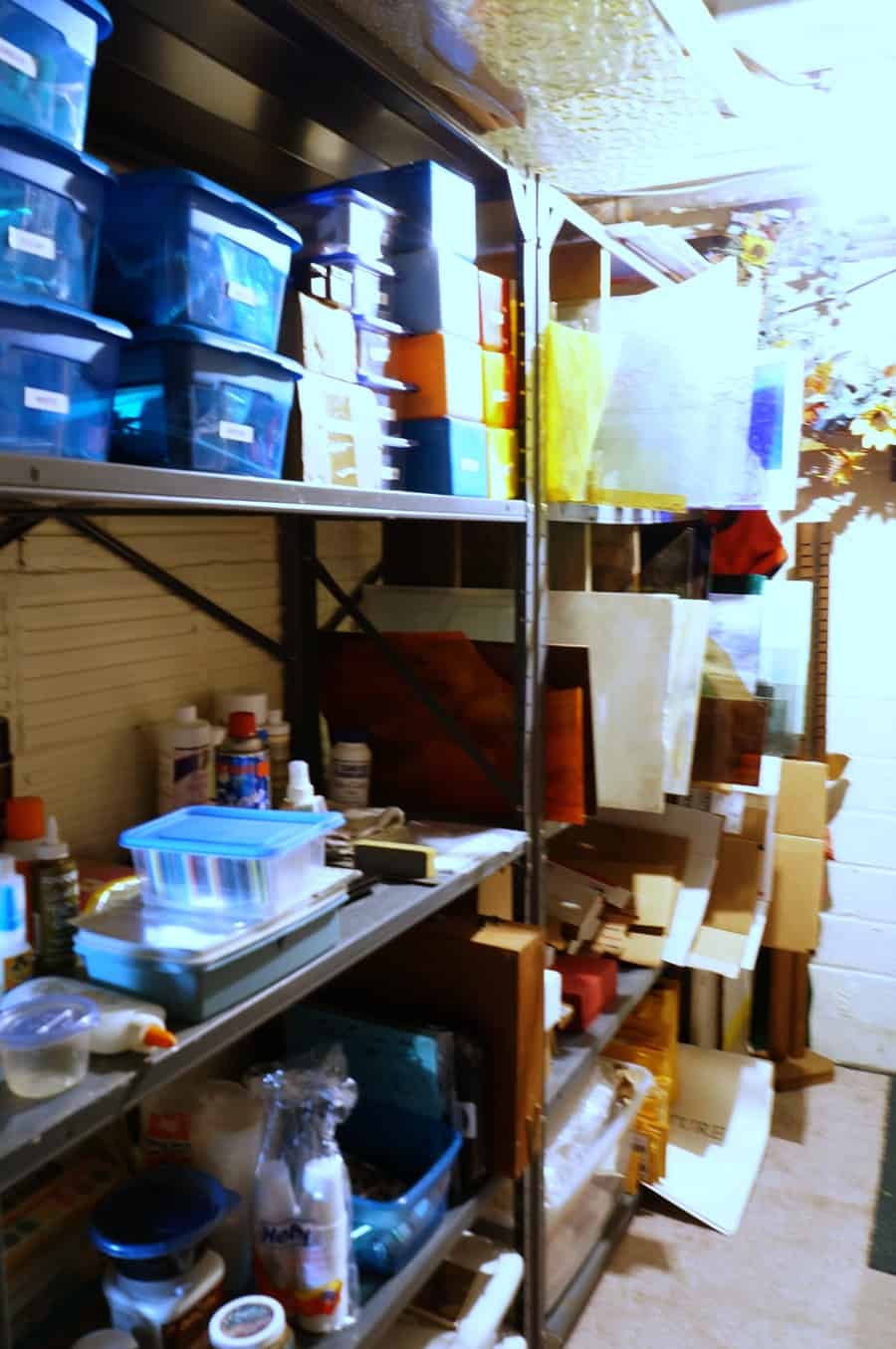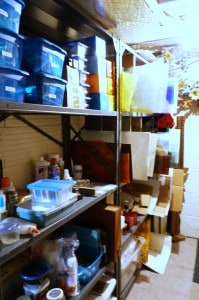 The above picture of the new location of my metal shelves. The unit on the left holds all my scrap glass pieces, gem stones, adhesives etc. The second unit holds my stain glass sheets and on the bottom is boxes and packing for all the pieces that need to ship out from my Etsy shop. By moving these shelves into the storage room, opened up an entire wall, which allowed us to add an 8 foot work bench area. Imagine my excitement! I went from working on a card table, yes, that is what I was working on to having an 8 foot work space. Here are a few pictures of Mr. DD building this work space.
I needed my work space to be higher than your typical height of base kitchen cabinets. I am tall and did not want to be hunched over as I did my work, or standing improperly to make myself shorter. Ok, only the tall people will understand what that means. I would spread my legs apart to a desired distance so that I could straighten my back and not be hovering over my work space. Ok, now stand up, spread your feet about 4 feet apart and stand your back up tall. This is how I would stand sometimes to do my work. I asked Mr. DD to have my counter top be about 40 inches from the ground. I forgot to take a picture of the wood base Mr. DD built on the floor to raise the base cabinets. I found the base cabinets at the Habitat Restore. They were brand new, from a local Home depot store.
Here is a price sticker that was left on the inside of one of the doors. I paid $37 each for these brand new cabinets. They are not the greatest of quality, but for $37, we took it! Mr. DD had to reinforce the pull out drawers with a few more screws. We found an 8 foot counter top at a salvation store. I don't think it was used, because I didn't see any signs of major wear and no adhesive marks on the bottom. It is white, not a color I would choose, but what do you want for $25. Mr. DD installed a new light above my work space,and added an outlet. He also placed peg board(free) along the wall above the entire countertop.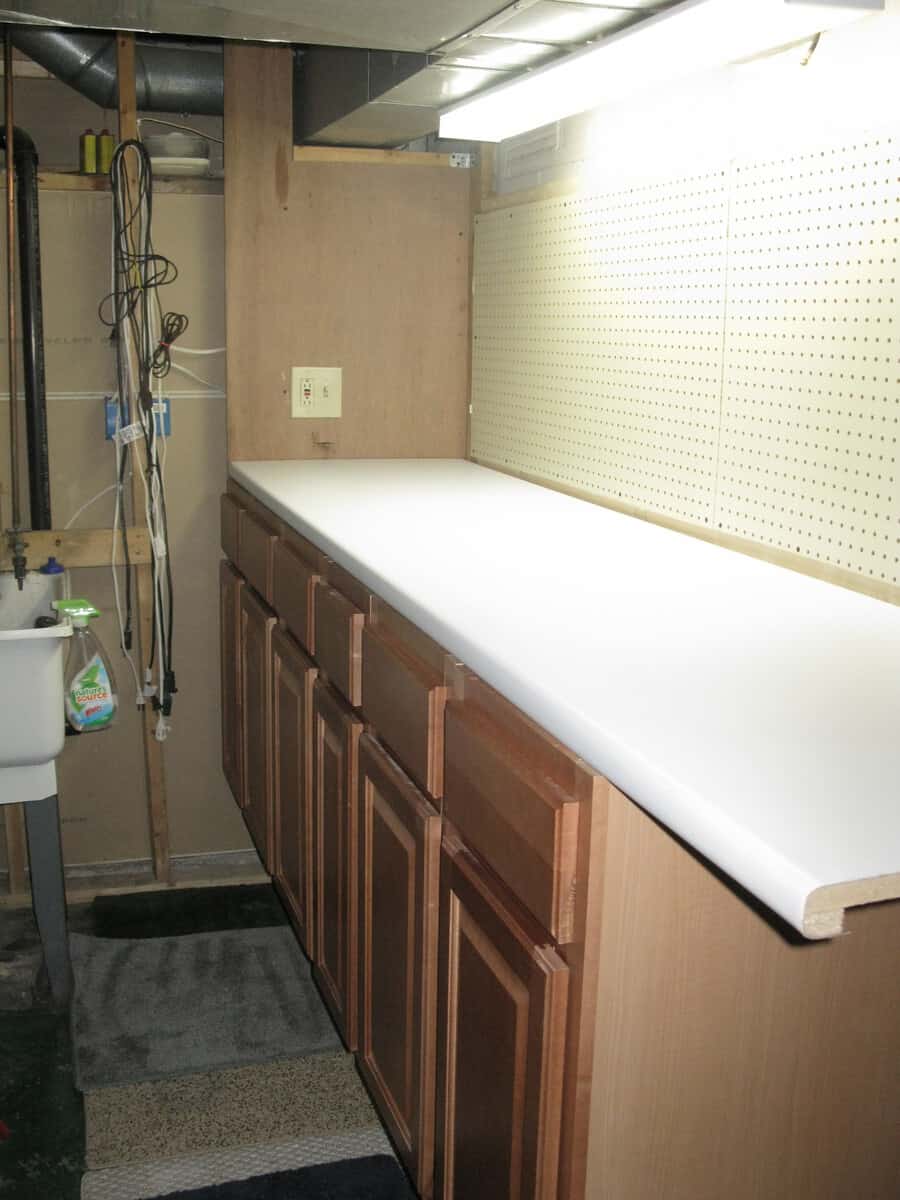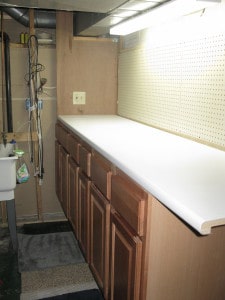 I painted the peg board and the end wall by the outlet with some left over latex paint. After the painting was complete, the fun organizing began. I purchased a peg board starter kit (that had all different sized hooks), wire bins, paper towel holder and some ribbon organizers. I also purchased a foam mat to place on the concrete floor.
I have moved things around a few times. Once I started working in my updated work space-craft space, I found that I needed to move things to a better location. This is why having a peg board is a great answer for easily re-organizing.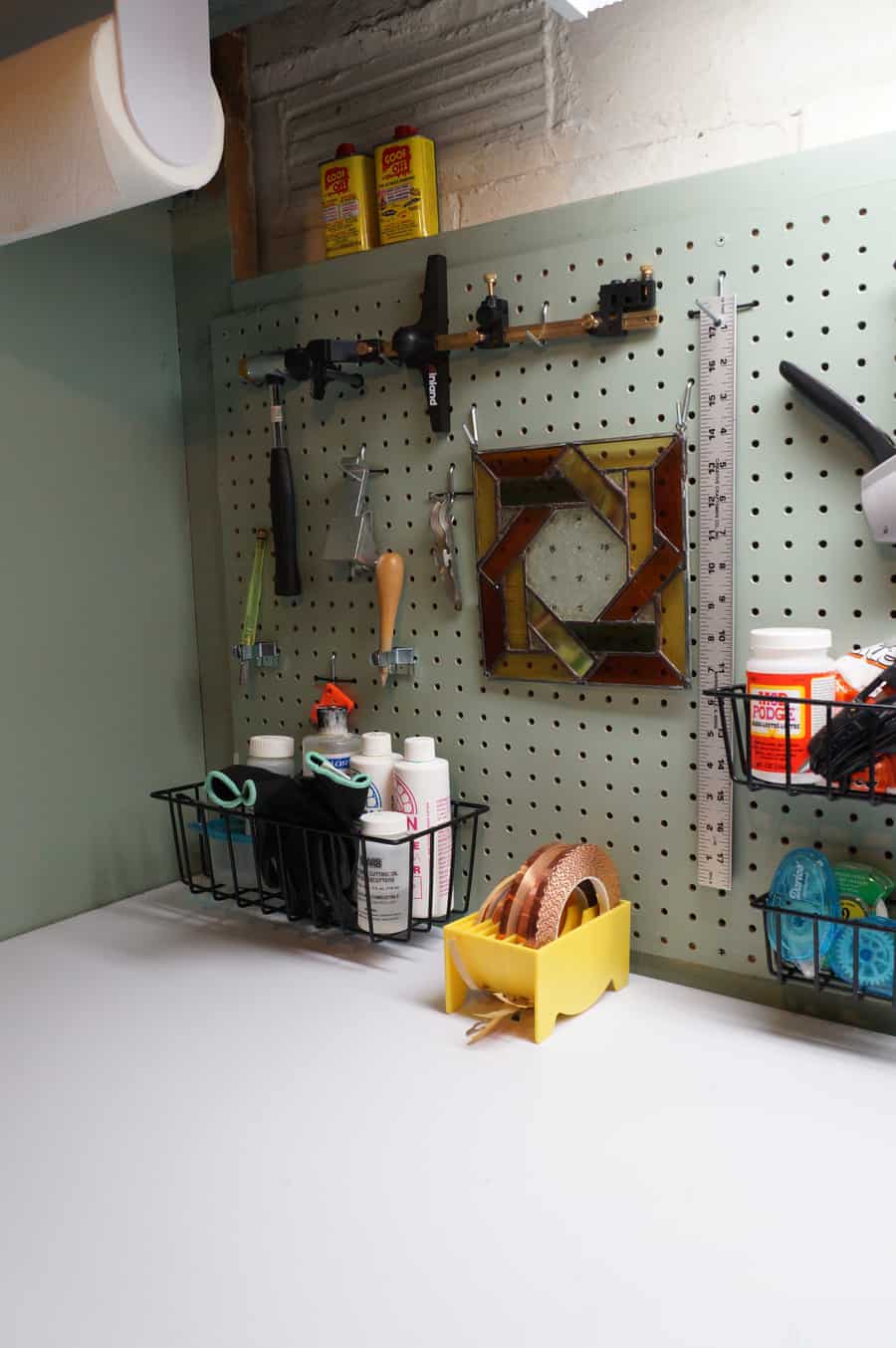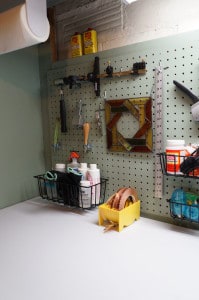 The above picture is the section for my stained glass cutting area. The stained glass piece that you see is my first stained glass piece I created! Notice the paper towel holder at the top. I purchased a magnetic one(Mr. DD idea) and it is attached to the metal heating ducts above the work space.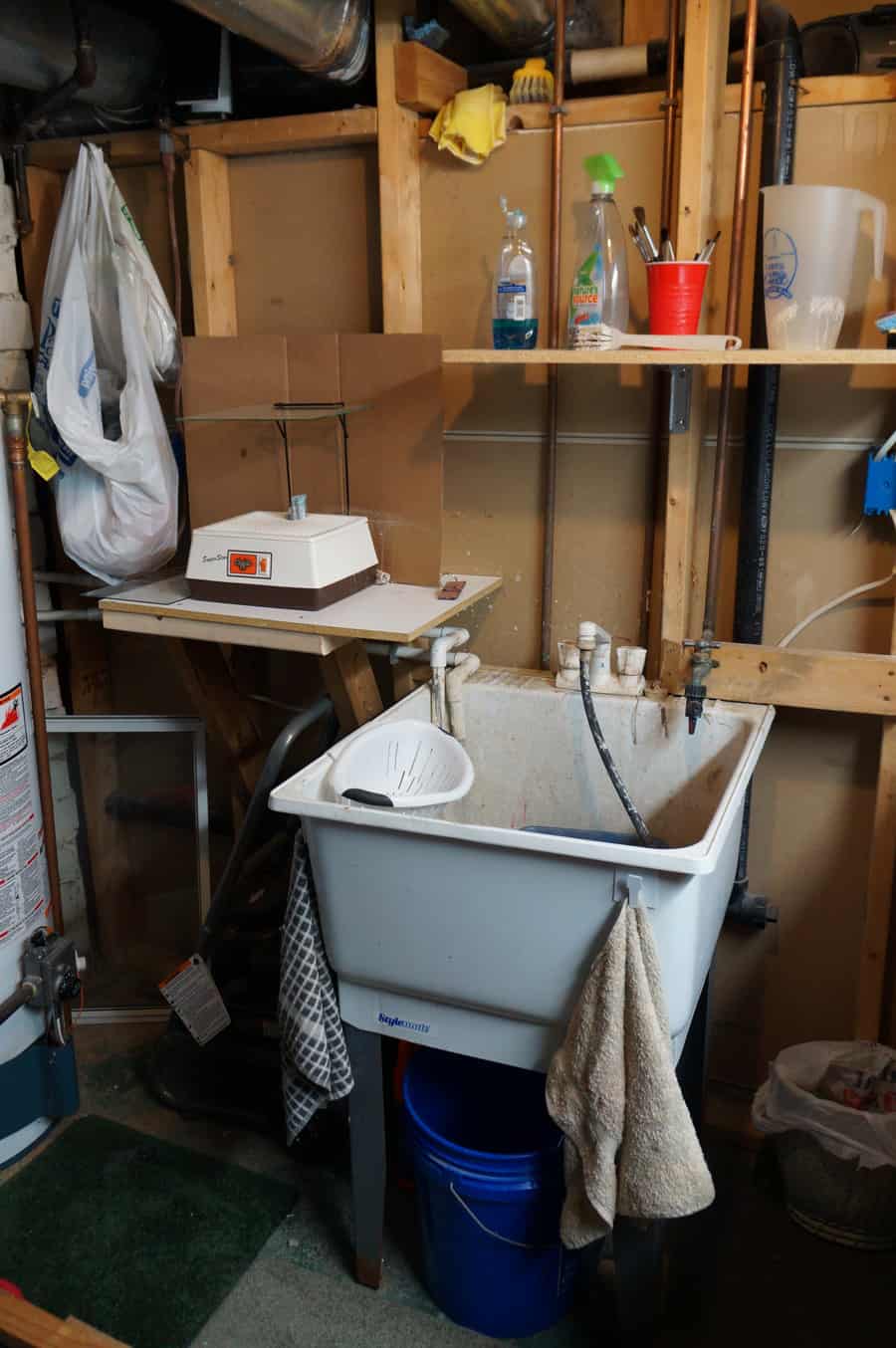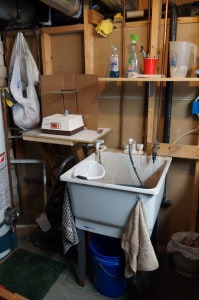 Mr. DD also built me a permanent shelf to hold my glass grinder. We moved it to the left side of the slop sink. I hung a shelf above the sink to hold all the clutter. Now let me refresh how it looked.
It's not the Better Homes and Garden front cover craft room, and I don't care. It is 1000 times better and it works for me. I will be working on part 3, which is the tool room/solder area and part 4 which is where I do my scrapbooks, sewing and jewelry making.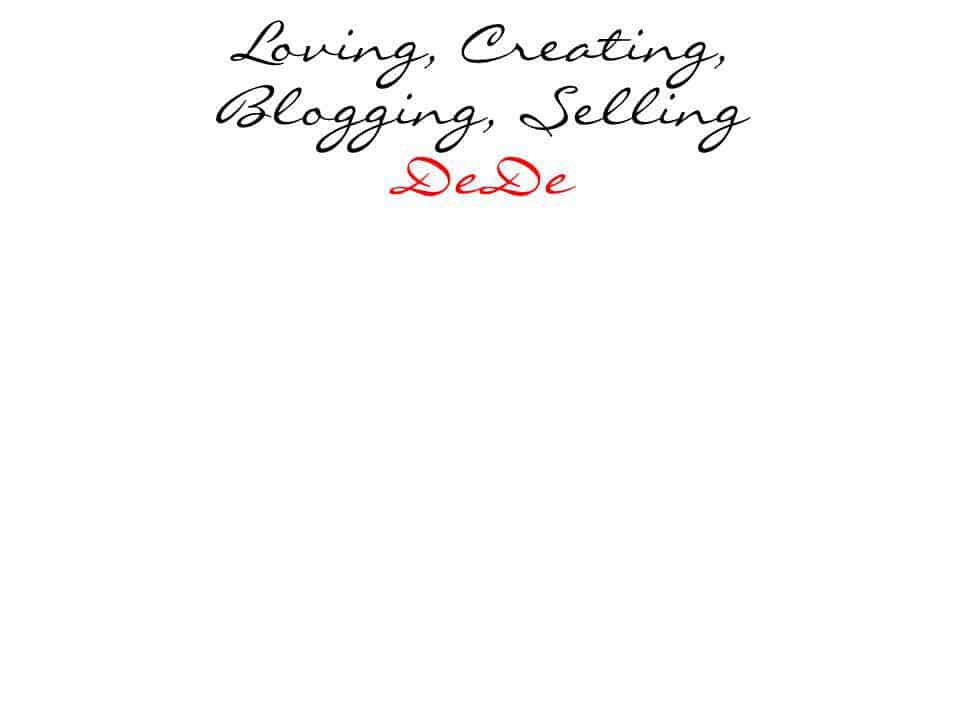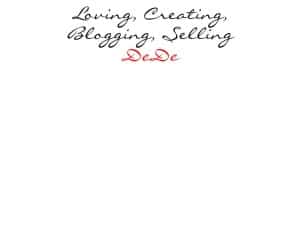 Join the DD Community!
Join the Designed Decor Community and receive weekly free tips on DIY home projects, painted furniture, decorating, and much more.