Tantalizing Tuesday – Andes Mint Cookies!
I have to say this is now Mr. DD and my favorite cookie.
I saw this recipe for Andes Mint Cookies on allrecipes.com and had to make them. The great thing about this recipe is you can place the candy topping of your choice on top, it does not have to be Andes Mints. The base of the cookie does not have the mint in it, so start imagining what you could top it with.
So here it is.
Ingredients:
3/4 cup butter
1 1/2 cups brown sugar
2 Tbl. water
2 cups chocolate chips
2 eggs
2 1/2 cups all-purpose flour
1 1/4 tsp. baking soda
1/2 tsp. salt
24 – 36 Andes mint wafer candies
Directions:
Pre-heat oven to 350 degrees F (175 degree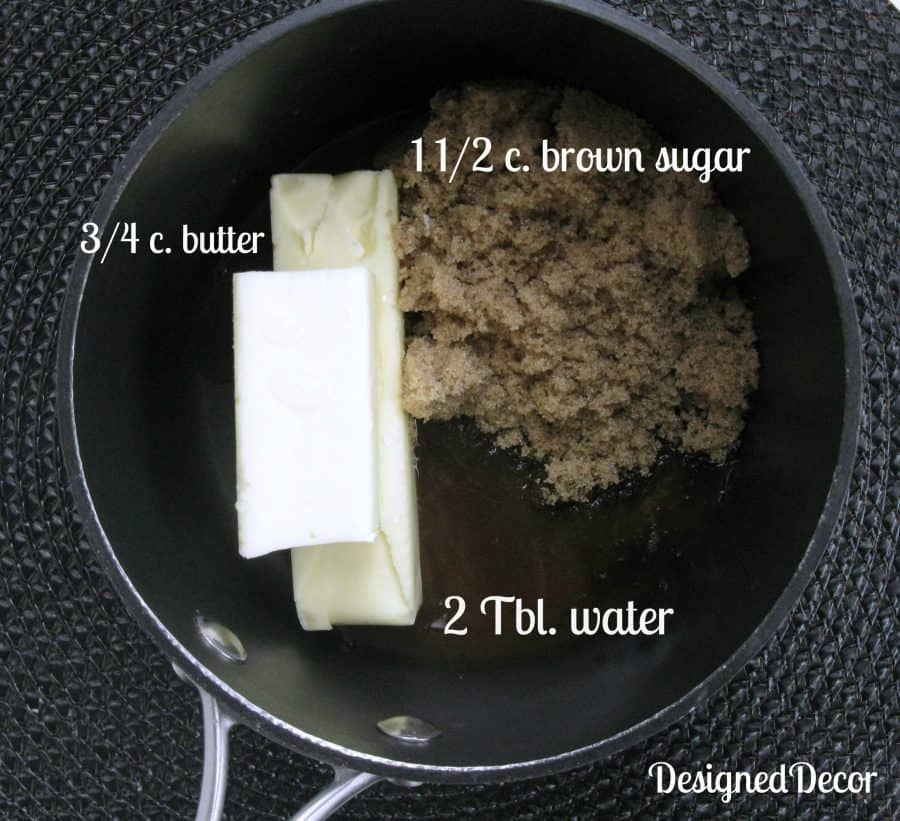 In a large saucepan over low heat, cook butter, sugar and water until butter is melted.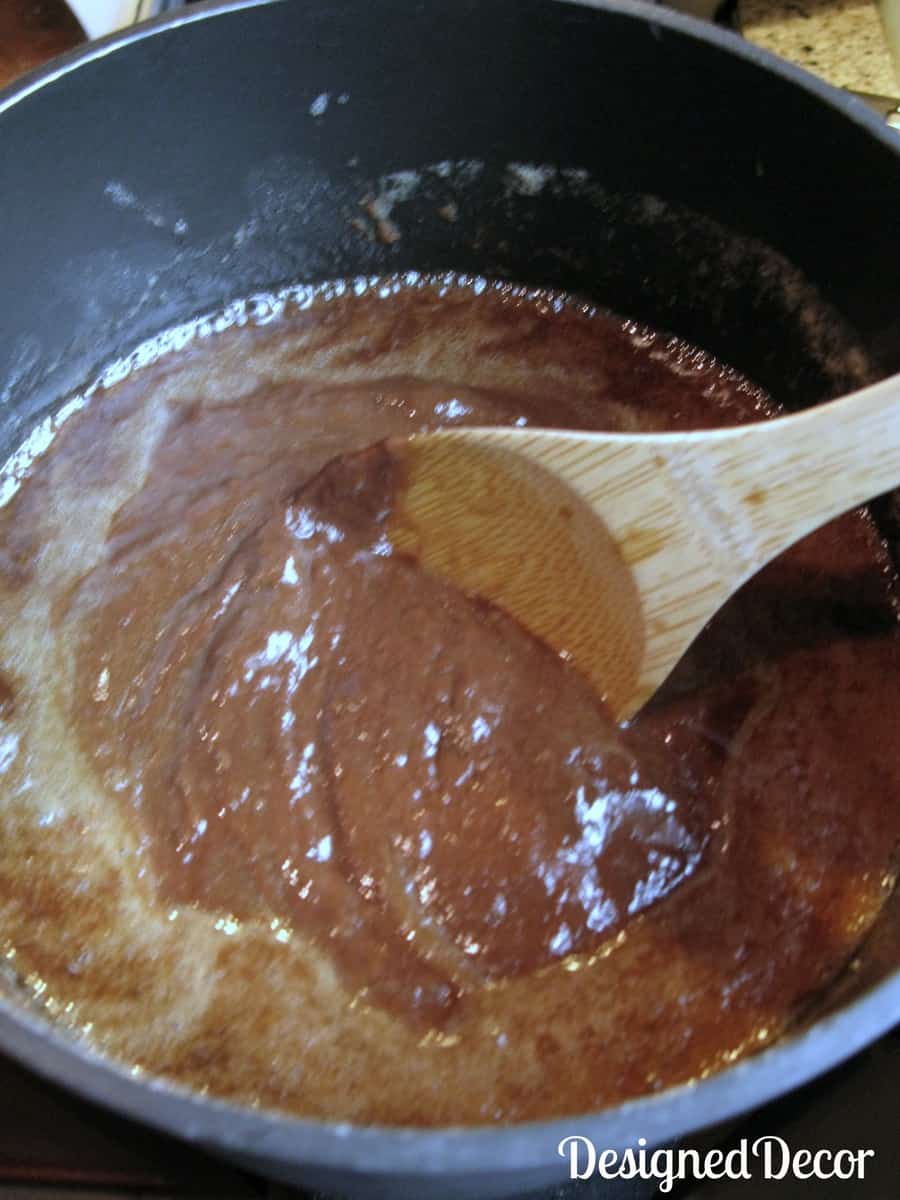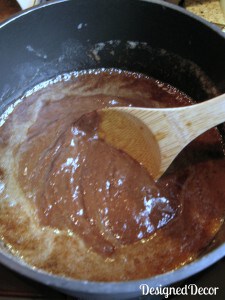 Add chocolate chips and stir until partially melted. Remove from heat and continue to stir until chocolate is completely melted. Pour into a large bowl and let stand 10 minutes to cool off slightly.
At high-speed, beat in eggs, one at a time into chocolate mixture. Reduce speed to low and add dry ingredients, beating until blended.
Chill dough about 1 hour. I did not chill the dough and the cookies still baked up perfectly.
Roll dough into balls and place on ungreased cookie sheet about 2 inches apart. Bake 8-10 minutes. While cookies are baking unwrap mints and divide each in half.
I did not divide my mint in half, I used the entire mint. I think this makes the cookie even better!
When cookies are brought out of the oven, place mint on top of each cookie. Let the mint sit for up to 5 minutes until melted, then spread the mint on top of the cookie. Eat and enjoy!
Heavenly!
Join the DD Community!
Join the Designed Decor Community and receive weekly free tips on DIY home projects, painted furniture, decorating, and much more.