You don't always have to do an expensive entire room makeover to make a BIG impact in a space. Making simple decor changes for a BIG impact is an affordable and easy way to change a living room space.
Update Lighting
Changing out your lighting does not have to be expensive. You can update your existing lighting by spray painting the base and buying a new lamp shade or DIY a trendy style.
This post contains some affiliate links. Click here for my full disclosure policy.
These trendy Orb lights can be purchased or DIY'ed. I found similar orb lights at World Market, wait for a sale or coupon and they become very affordable. I also found this tutorial from Carrie over at Lovely Etc. on how to turn your existing fixture into a trendy orb pendant.
Switch & Outlet Covers
Raise your hand if you're guilty of having the cheap plastic switch covers! Mine is up too, I have slowly been transitioning to nice switch and outlet covers as I makeover my spaces. This is probably the #1 thing that most people overlook when they update a space.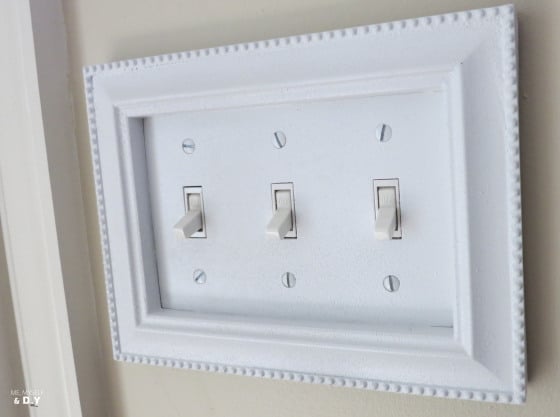 This can be a very simple fix, by doing a simple DIY on your existing plastic ones. I love this framed switch plate idea from Me, Myself and DIY. Search Pinterest to get the many ideas of how simple this can be done. Some many ideas from washi tape, spray paint, craft paper, photos and much more. Of course, if DIY is not your thing, you can shop for some inexpensive new ones.
3. Updated Rug
I know, rugs can be expensive if you don't shop in the right places. You can see my list of affordable area rugs.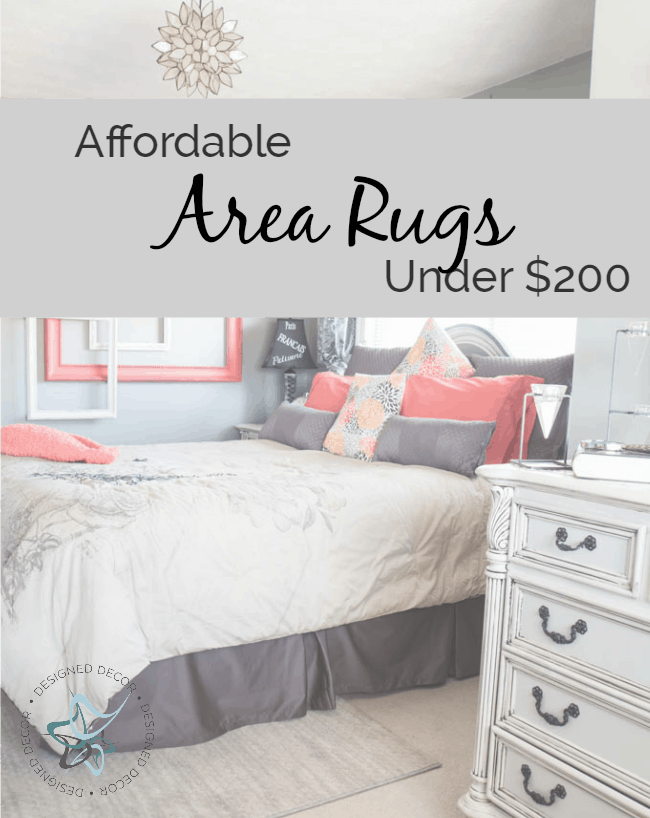 You can also find carpet remnants at places like Big Lots and deep discount stores. All carpet remnants can be turned into a rug with binding. I did this for my attic stairway and it was very affordable to have the carpet cut and bound.
Slip Covers
A new sofa is an expensive way to update a room, but placing a perfect slip cover over your existing couch is a better way to make a big impact.
I did find a step by step tutorial on how to make your own couch slipcover from Heidi over at HoneyBear Lane. She must have some mad sewing skills, that which I do not. I know this would be 1 DIY that I would pass on and just go shopping over at Amazon to find the perfect cover for my couch.
Accent Pillows
This is a great way to change accent colors or change seasons by switching out the decorative pillows on the couch or chairs.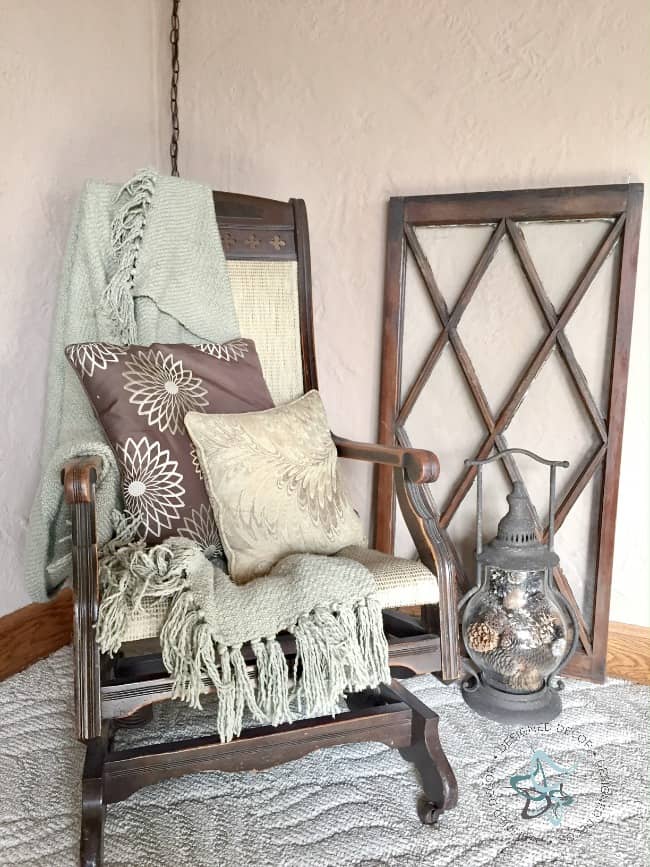 I do love to change my pillows frequently and I find the best way to do this is with decorative pillow covers. I switched to decorative pillow covers because extra pillows were taking over my closet areas. The pillow covers save on space when storing the pillows, you can even leave the pillow covers on the pillow and just change them out. I don't have great sewing skills and even I managed to make my own "SEW" easy pillow slip covers. If you don't want to DIY them, I have found Etsy to be a great resource for a large selection of decorative pillow covers.
6. Minimizing Clutter
I know this sounds so simple of a task, but sometimes we walk past the same decor items in our home and we don't realize how much we added to a table setting or vignette and it stays that way and becomes too cluttered. Our mind will overlook an area when it is too busy. Your eye has too much stimulation and this can make an area uninviting.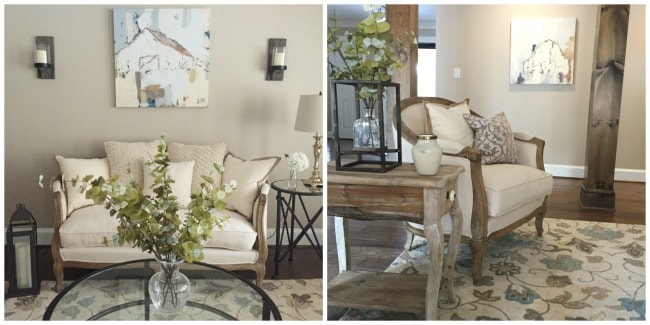 I will share a picture of a beautifully decorated space without all the clutter. Meeghan from Cali Girl in a Southern World does an amazing job with her decorating to make a statement without over-doing the decor. I don't want to share a don't photo in fear of offending someone. I find the best way to simplify your decor is to empty out all the accessories in a space and start over. Place your items back in the space starting with the large items like lamps and pictures. Place only a few pieces in a space and stepping back to take in the entire space. Once you get everything set take the left over accessories and store them for another time, don't move them into another room, you will just clutter that area.
I hope you found these tips great thought starters to make a big impact in your living room. What is your tip for making simple decor changes for a big impact in a living room, leave me a comment.

Join the DD Community!
Join the Designed Decor Community and receive weekly free tips on DIY home projects, painted furniture, decorating, and much more.