Some of the furniture pieces I find are pretty plain and boring and they need more than paint. One of the ways I give a piece of furniture a trendy new look is with fabric. This is exactly what I did with this Fabric Covered Desk Makeover, I not only used the fabric on the seat of the chair, I also added it to the front of the drawers.
This post contains some affiliate links. 
Click here for my full disclosure policy.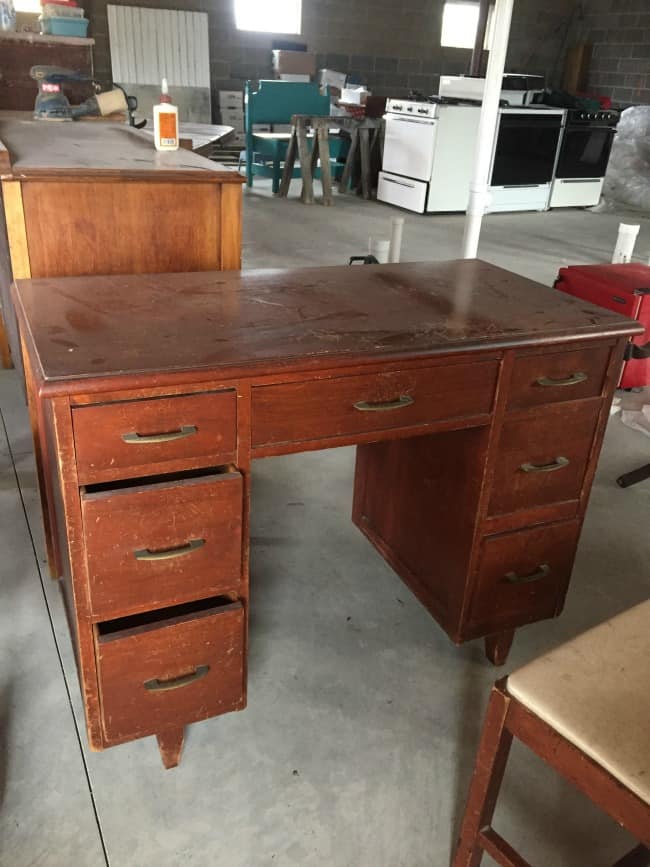 As you can see by the before of this desk, it needed some help to make it pretty again.  She was solid wood and that is the only positive thing I could say about her before.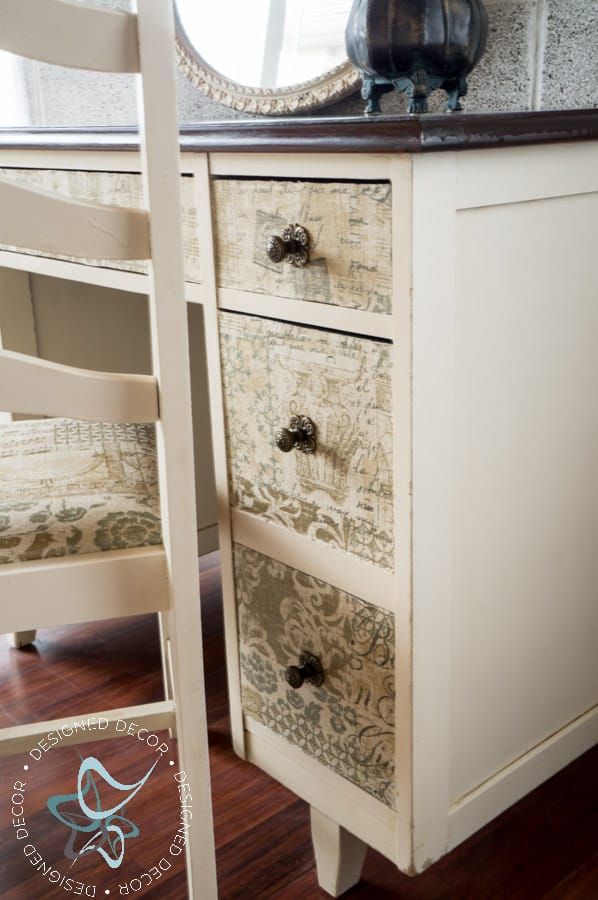 I used 2 coats of Amy Howard One Step Paint in Linen on the base of the desk.  I sprayed the paint on, using a Wagner Flexio 890
.  I very rarely like to leave a piece with just paint, I always like the look of adding glaze to a piece to give the paint a richer color and the make the piece look slightly aged and antiqued.  You can achieve this look by using  Amy Howard's "Glazed Over" and mixing with the One Step paint in any color.  I love to use black( Basic Black) and browns(Windsor) for a glaze.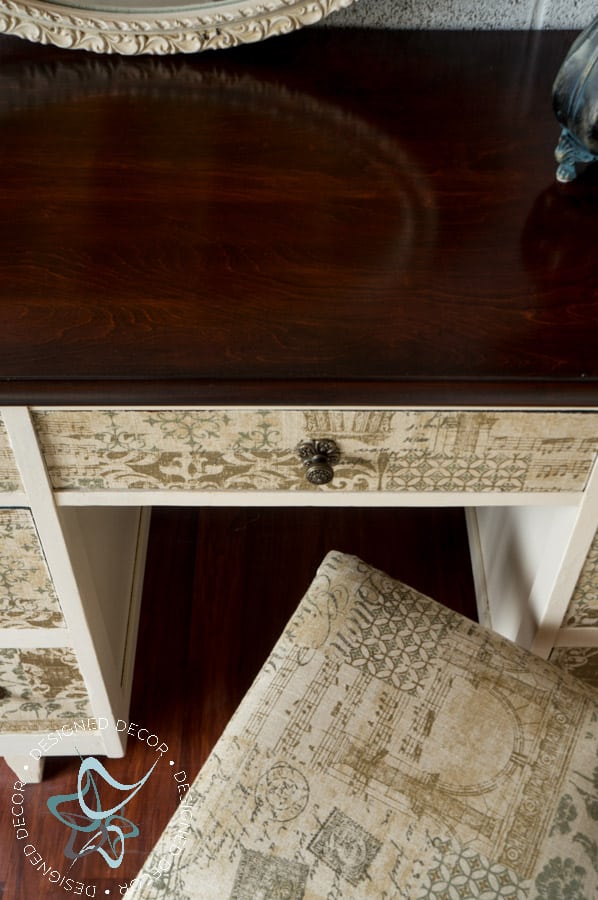 This fabulous fabric I used for the desk and chair is Waverly Documented Vermeil from Fabric.com.  This fabric has been discontinued but I found a similar fabric. I ordered this fabric and absolutely love the colors and the quality.  The fabric print has a metallic sheen to it and the colors are a perfect combination of creams and greige colors.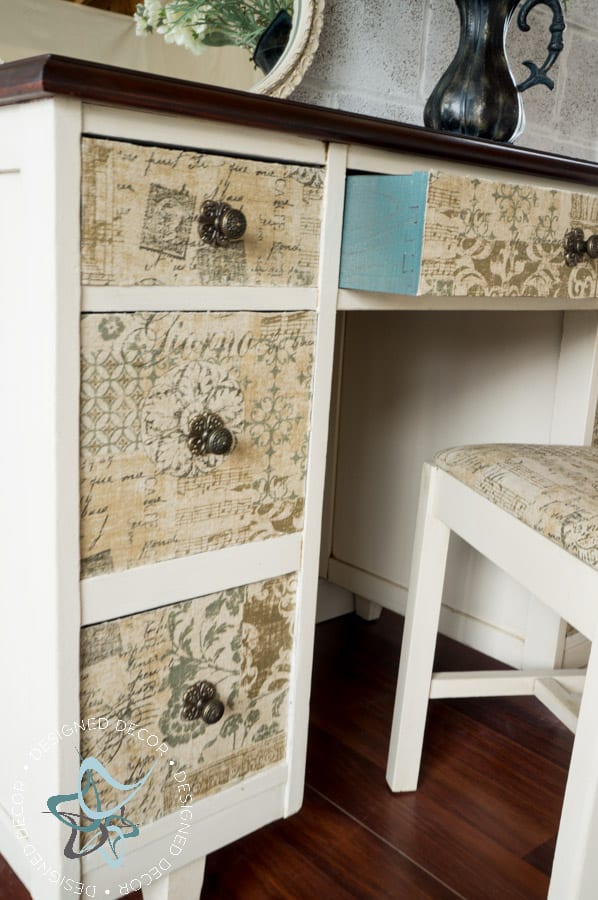 The drawers were in rough shape so I spray painted them using Rustoleum metallic spray paint
in a soft green.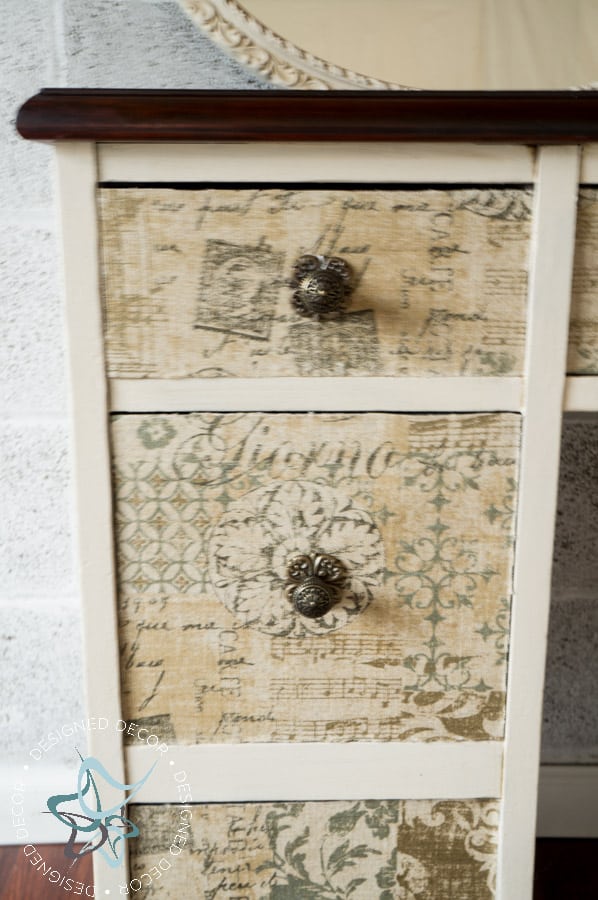 You can read my tutorial on how to decoupage furniture to find out what products I use and love to add fabric to furniture.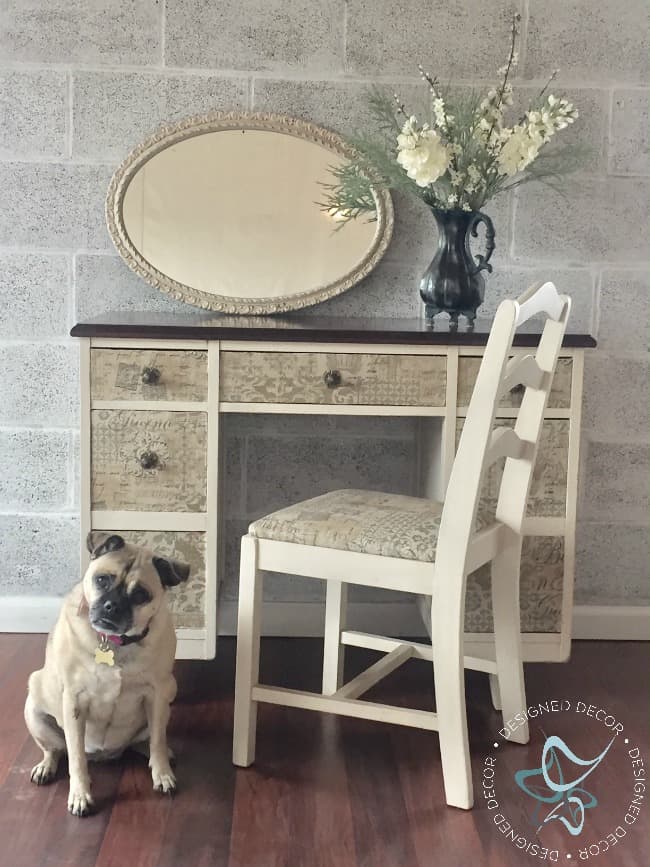 Miss Cinnamon aka PPB (professional photo bomber) had to pose with this one since she matches the fabric covered desk.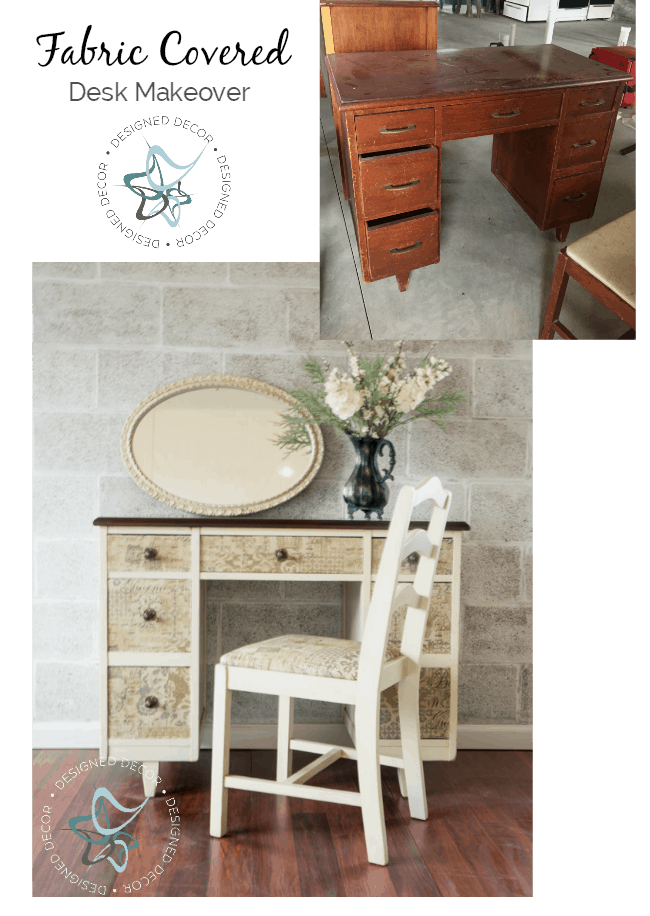 Join the DD Community!
Join the Designed Decor Community and receive weekly free tips on DIY home projects, painted furniture, decorating, and much more.