Have you been to garage sales, thrift stores, and flea markets and find wall art with a really great frame and the picture is horrible? I have found many frames like this in my thrifting travels, and when the price is right, I snatch them up. I love being able to take something that is out-dated and give it a new life. Let me show you how this Repurposed Cork Board turned out.
This post contains affiliate links. Click here to see my full disclosure policy.
I removed the paper backing, took apart the picture and removed the glass insert. I used the existing backing of the picture as my template for the corkboard, so always keep your cardboard backs.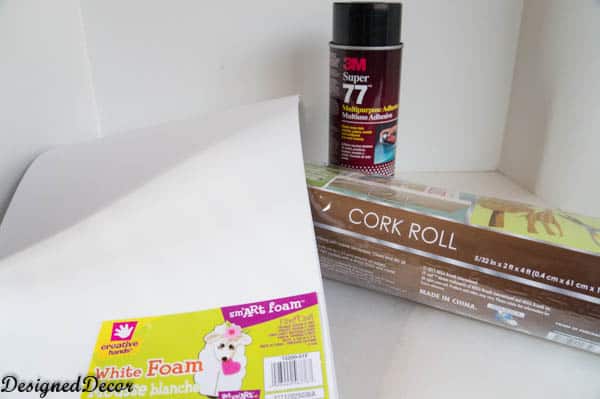 Since the cork roll
is a thin layer, I decided to use a layer of craft foam
to give the cork more cushion. Cork rolls do come in different thickness so make sure to buy thicker cork if using for a corkboard. I originally was going to use 2 layers of cork and decided that foam was a better option. I cut the foam sheets and the cork board to the size of the original cardboard backing and used spray adhesive to attach the pieces together. I have a new CRUSH on the paint color I chose for this project. I used Sherwin Williams #SW7052 Gray Area. I LOVE this color.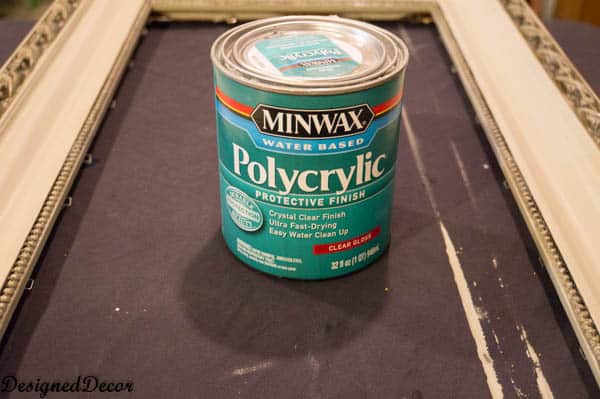 I sealed the frame with my favorite polycrylic from Minwax 23333 Satin Polycrylic Protective Finishes, 1/2 Pint
. I applied antique glaze by Maison Blanche in licorice to the details of the frame to give the frame more color and richness. I prefer to seal my pieces before applying the glaze. It gives you more time to work with the glaze, especially when using porous chalk base paints.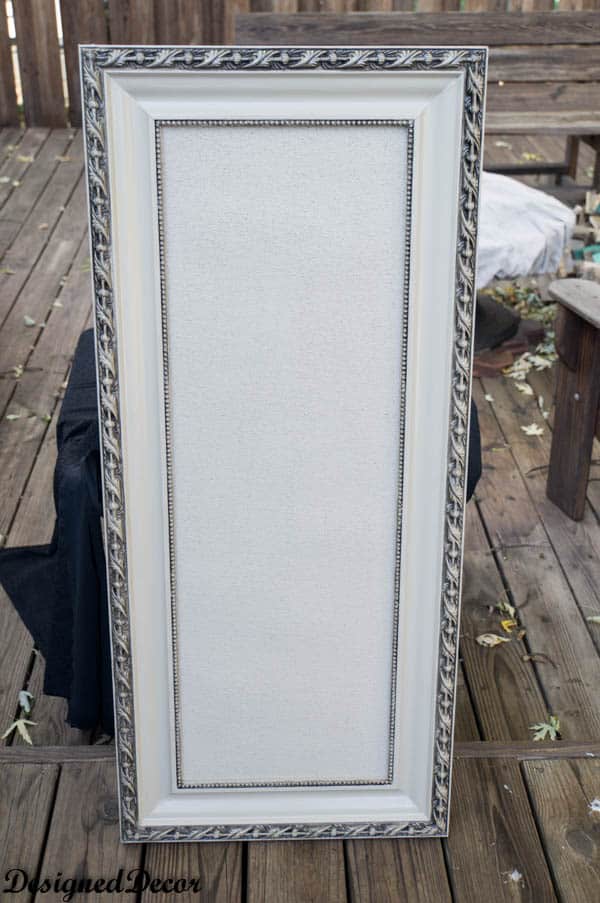 .Yes, I painted the cork! The cork color is not very flattering, so why not have it match your frame. It took 2 heavy coats to get the cork fully covered since the cork is so porous.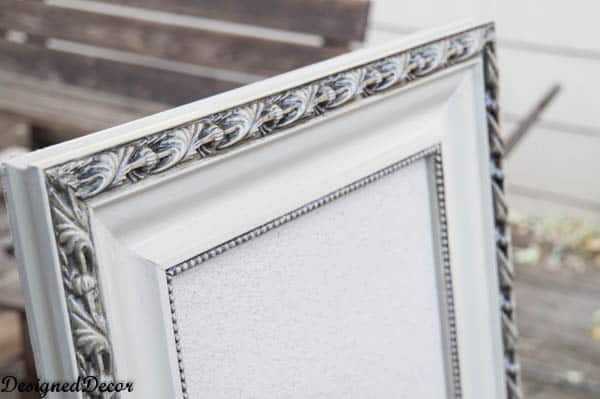 I love the details of this repurposed corkboard frame. The glaze makes all the difference by making all the carved details standout.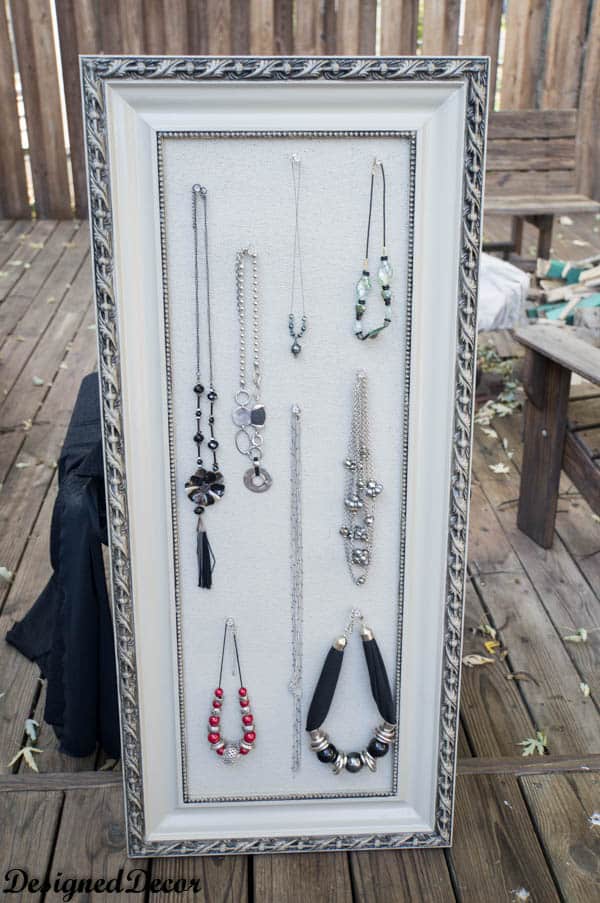 I decided to use it as a jewelry display as I needed a new display piece for my shop, so this one was it.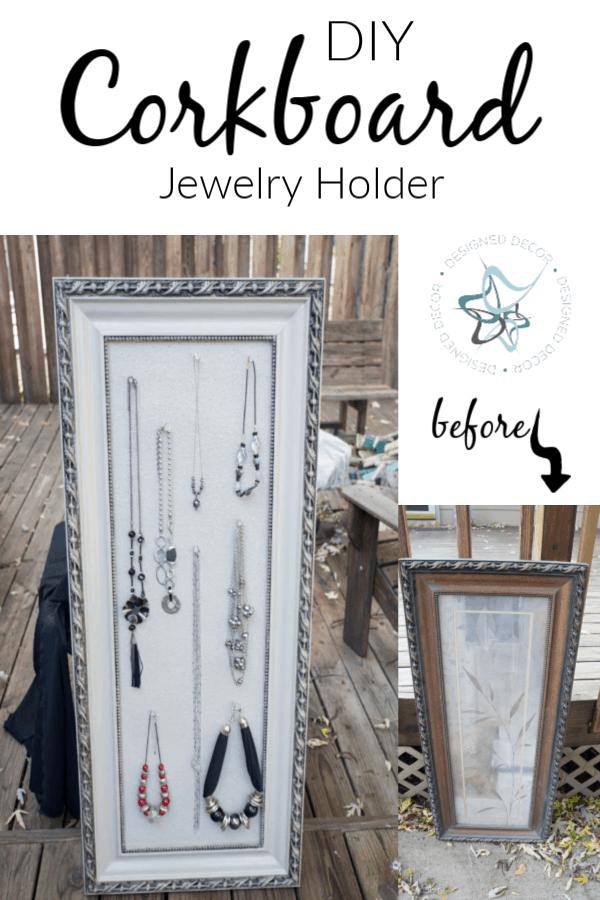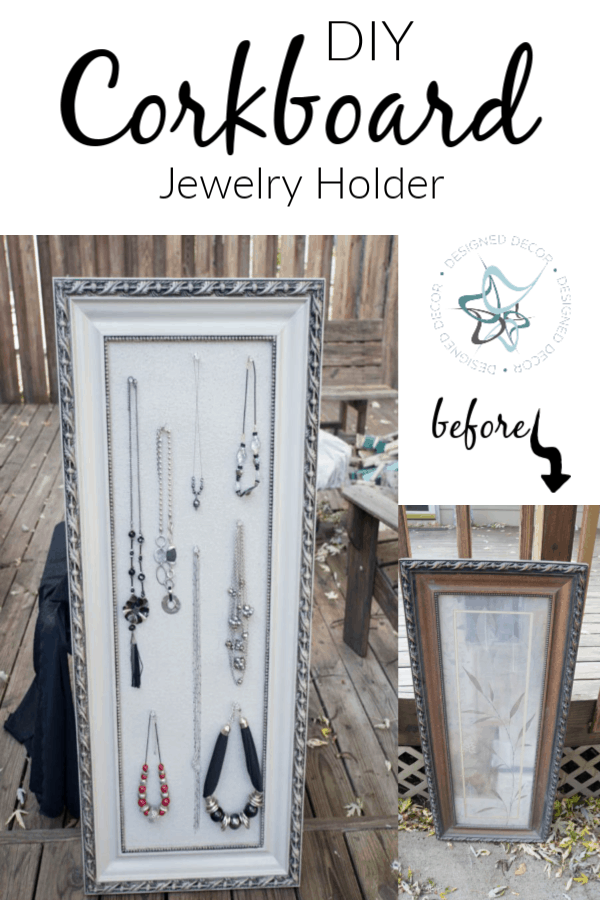 Join the DD Community!
Join the Designed Decor Community and receive weekly free tips on DIY home projects, painted furniture, decorating, and much more.