When I was a teenager, I always wanted a vanity to sit at to do my make-up and hair. I had a small built-in area in my bedroom, but it was not the vanity I always wanted. Here is a picture of me when I was about 17 sitting and doing my hair.
Wow, I had forgotten what a typical teenage girl bedroom I had. I am looking at all the posters, pictures and stuff I had – everywhere – Today, I could not stand to have all that stuff. So when I came across this vanity, I knew I wanted to buy it and give it some TLC with a Vanity Makeover.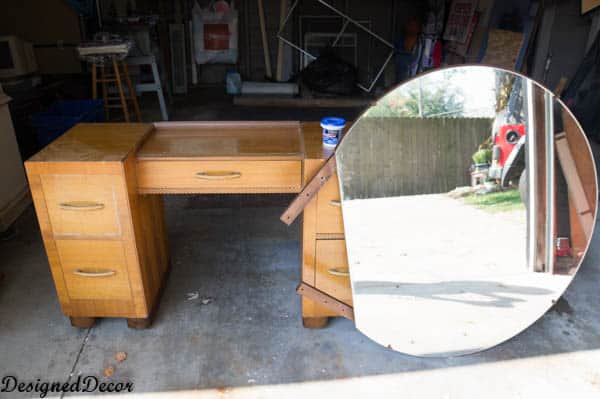 The funny thing is, it is not for me, because I still do not have an area for a vanity. I made this one over to sell at my shop.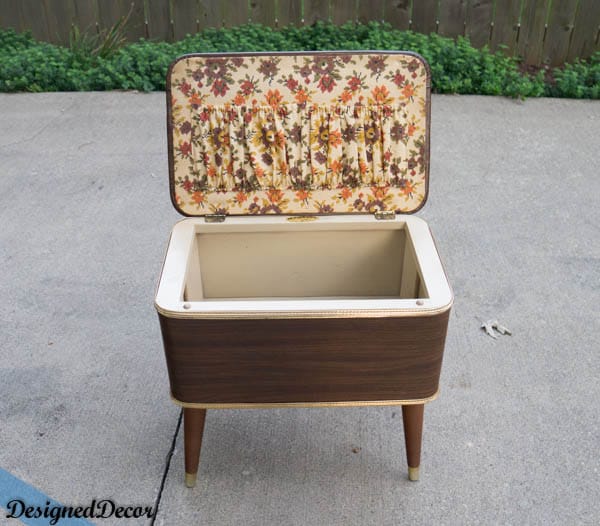 I needed a chair or a bench to go with it and came across this 1960's sewing box at a garage sale. It was in its original state and was in good condition, except it had a slit on the top of the bench.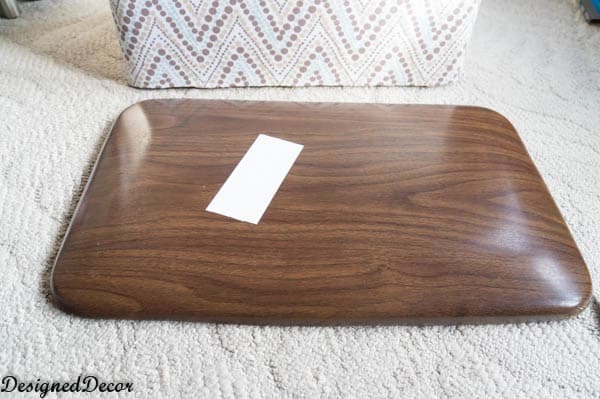 I decided since the sewing box was in great shape, not to tear off the original coverings and I would just cover over it. I used Gorilla Tape 1.88-Inch by 35-Yard Tape Roll
to seal the tear in the top. The Gorilla tape will probably outlast all the material original and new.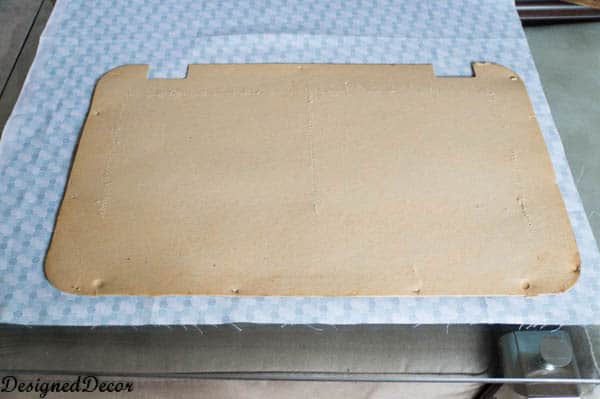 I did tear off the inside material on the sewing box lid and used the original cardboard template to add my new fabric too. I had to sew 2 pieces of fabric together to wrap around the base of the sewing box. I thought the chevron pattern looked better in this direction so the lid and base would match up when closed.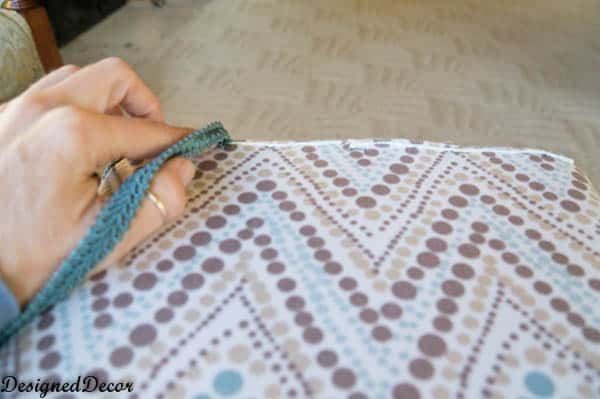 I hot glued a matching color of piping around the top and bottom of the base to cover up the staples I used to attach the fabric to the sewing box base. Painted the legs with Annie Sloan Duck Egg Blue and spray painted to caps in a soft metallic gold.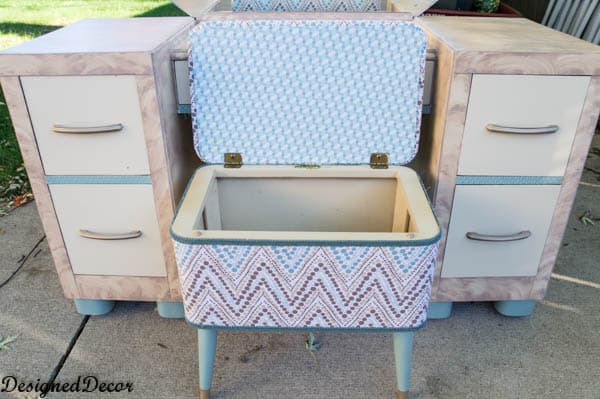 For the Vanity, I used the Duck Egg Blue as an accent color. I did make my own chalk like paint for the base using a cream color all over and using a tan color for the swirl pattern.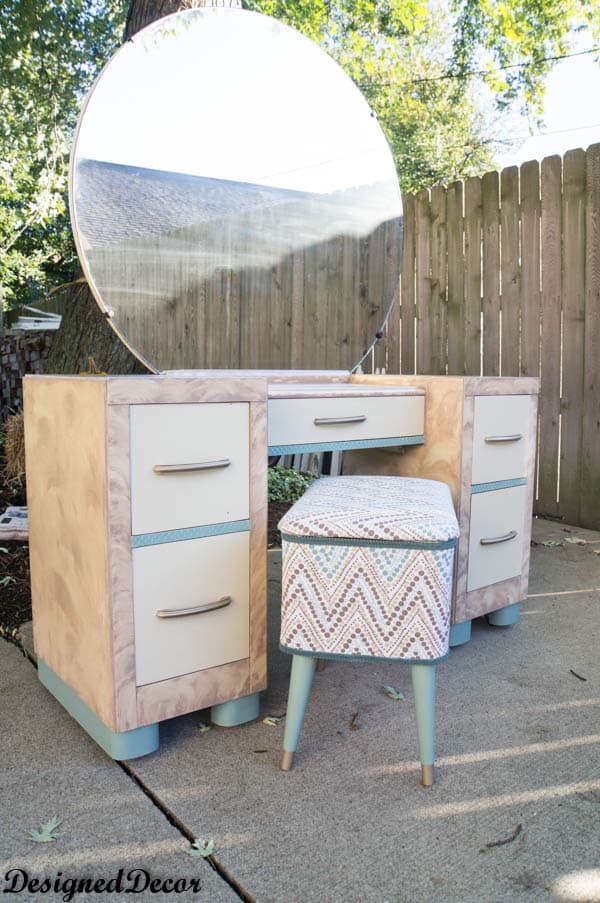 I have to admit that the sewing box is my favorite. It makes the entire vanity come together. What about you, did you have a vanity as a teenager or do you use one now?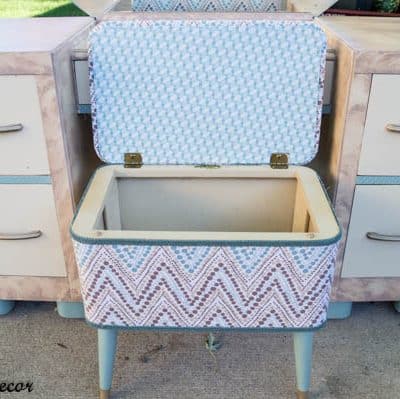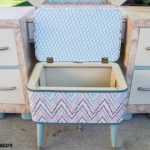 Join the DD Community!
Join the Designed Decor Community and receive weekly free tips on DIY home projects, painted furniture, decorating, and much more.