The list can be long for the biggest decorating mistakes that people make when decorating their homes. However, I want to focus on the top 5 mistakes as these are the easiest ones to make and also correct.
Are you making any of these mistakes?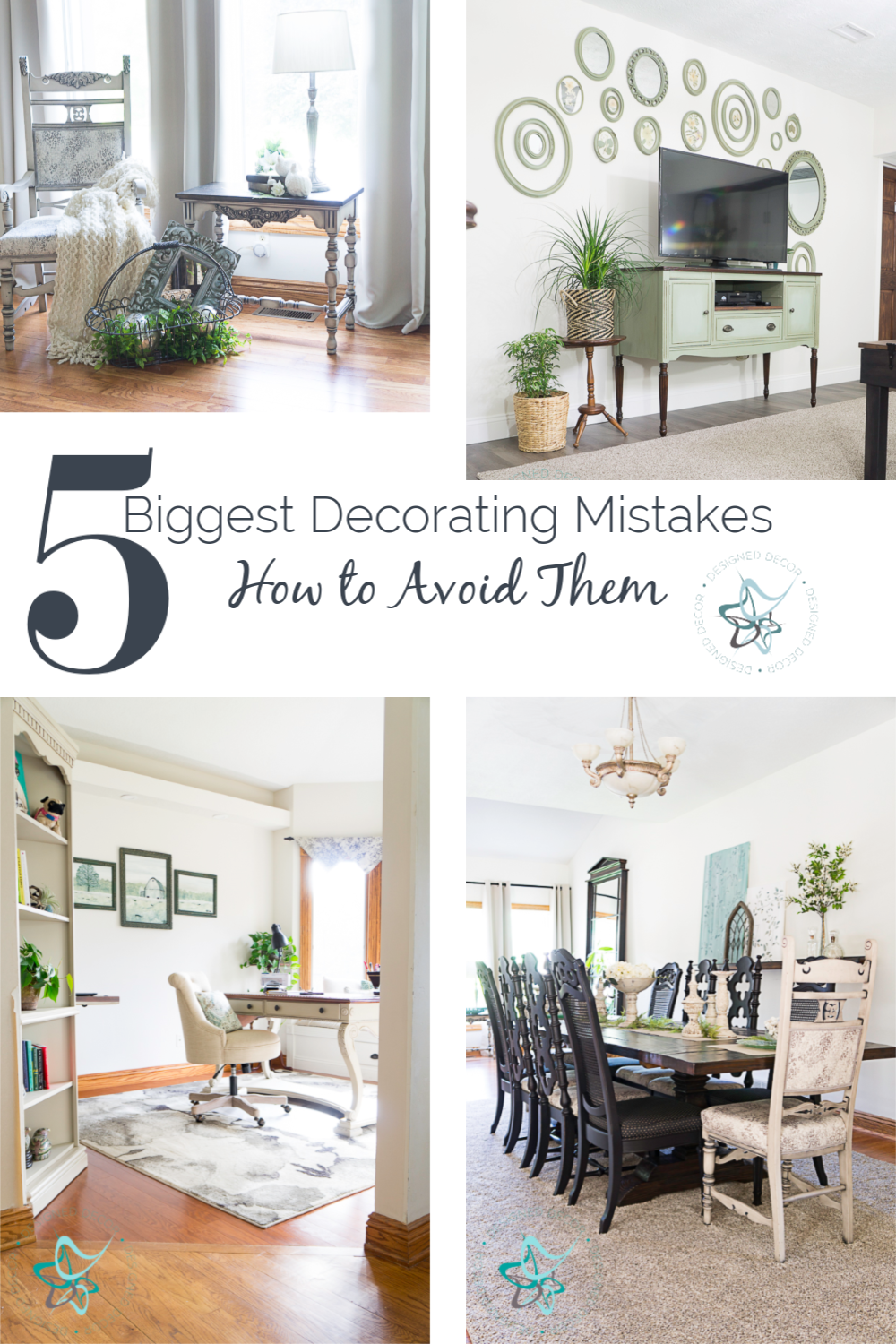 Choosing wall color first
Mistake #1 would be to choose a wall color and painting before making a design plan.
You need to make a design plan and choose the color of your walls that fit into the design plan. An example of paint regret would be to paint the walls without having the plan if you are replacing the flooring or any large anchor items in the room.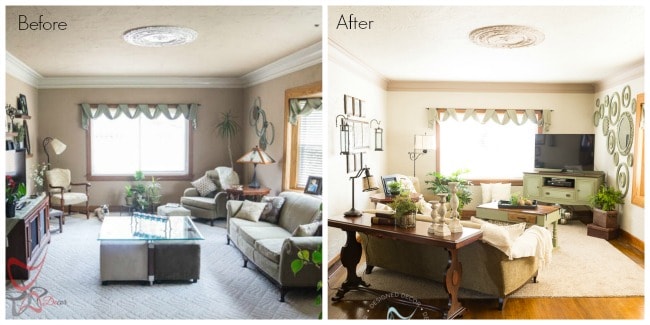 The color of the walls in the before photos was a taupe that worked in the space since the flooring was a cream color. The design plan for the makeover was to remove the cream carpet and expose the hardwood floors, so the taupe walls would not look good against the darker floors. So the new wall color was going to be a lighter shade to brighten the room since the floors would be the dark contrast in the room.
Having a design plan will save you time and money when making over a room.
Affiliate link – Click here to see full disclosure policy – Wagner Sidekick
Shopping from 1 store
Mistake #2 would be to shop from 1 store when decorating a room.
It is good to shop around from different stores as shopping from 1 store can be too much of the same style and you can "over-theme" a room with too much of the same decor. An example of this would be decorating a mid-century modern room with all things m-c-m and not looking at other sources to add to the space to break the m-c-m design.
It is best to mix different style elements into a space to break up the design as to not make a room have an over-themed look.
---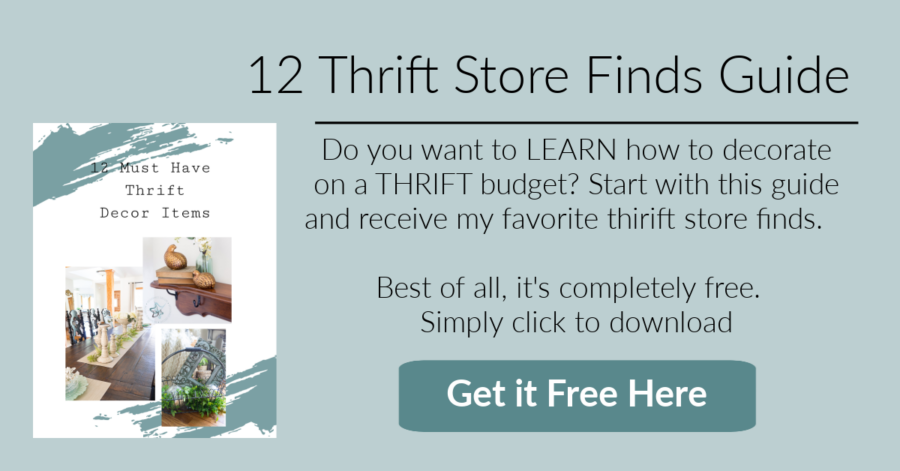 ---
Cluttered decorating accessories
Mistake #3 is having too many decorative accessories in one area.
Having too many decorative accessories in one area overwhelms the room. Your eye does not know what to focus on and you lose sight of the design style with clutter.
A room may look messy but in reality, it is just over decorated with too many small random items. You can easily change this by using larger items on the top of furniture, using larger wall art, and using 1 simple gathered vignette on the table.
Too many accessories will create a feeling of chaos in your home.
Matchy-Matchy
Mistake #4 is having too many of the same matching furniture pieces in one room.
In today's design trends, you can mix and match different furniture pieces to create a more functional and eye-pleasing layout.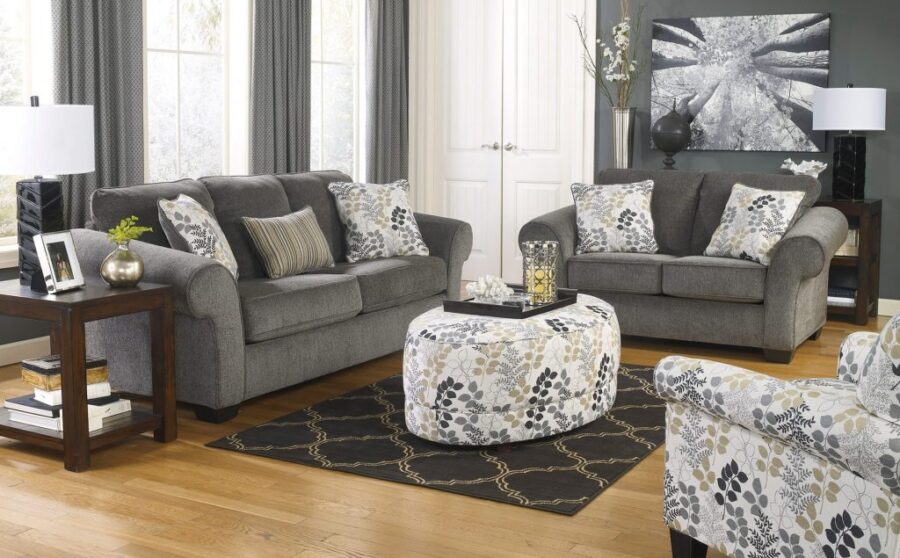 In this particular setting, I would recommend replacing the upholstered ottoman with a solid accent color and replace the matching pillows on the loveseat with the accent colors.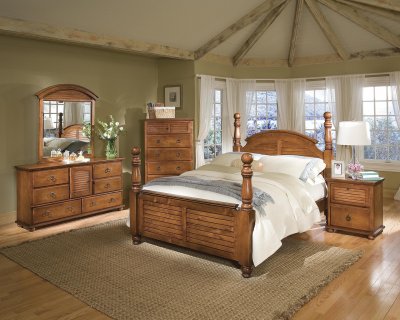 The light oak bedroom set can be broken up by using a navy nightstand and one dresser. I would also replace the throw rug as it is too matchy with the wood flooring and wood tone of the furniture.
Decorating a room is a fine balance of tying the room together and avoiding the matchy-matchy.
One room decorating
Mistake #5 is decorating one room and not tying the remaining floor into a cohesive design style.
When decorating the main level of your home, you want to have a cohesive design style even if you do not have an open concept living space. You want to walk from one room of the main level to the next and tye the same design elements into the area.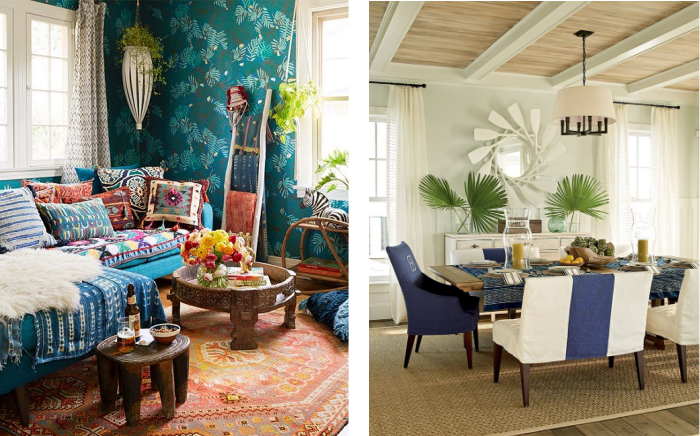 Most of us have been exposed to this type of decorating where 1 room is a certain style and the next is a completely different style. It makes you feel like you are not in the same house.
Today's design styles are more mixed and you can easily take elements from each of these spaces and tie the rooms together with a more cohesive design. I know the examples I used are pretty opposite but you get the idea that I am conveying.
Decorate the main level of your home with cohesion and not chaos.
Take a look around your home to see if you are breaking any of these decorating mistakes. It is easy to make these mistakes and they can also be corrected now that you know you are making them.
---
Discover more Inspirations by clicking on each category photo





7 Common remodeling mistakes by BHG

Join the DD Community!
Join the Designed Decor Community and receive weekly free tips on DIY home projects, painted furniture, decorating, and much more.