Have you ever come across beautiful spaces and thought to yourself, I want this look but I know it will be too expensive to get this look on my budget? Or, who has the time to shop and find all of this stuff on my time and money budget? Well, I am here to help. I am doing the shopping for you and guess what, it's shopping on a thrift budget. I will show you how to "Thrift This Look" for this Modern Glam Bedroom.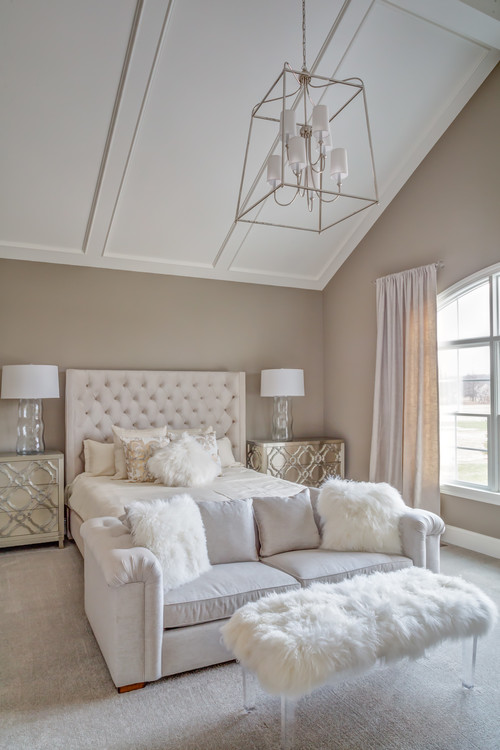 I am sure this modern glam bedroom has a hefty price tag to go along with it. I am here to show you how to Thrift this look without the hefty designer price. For each item, I will give you an option to DIY it or purchase it on the cheap.
Headboard
The first item in this space is that beautiful tufted headboard. What a beautiful statement piece. I found the "purchase it item" from Wayfair.
Crawley Wingback HeadBoard
I know, it is not under $200 but still a very good price for a tufted headboard.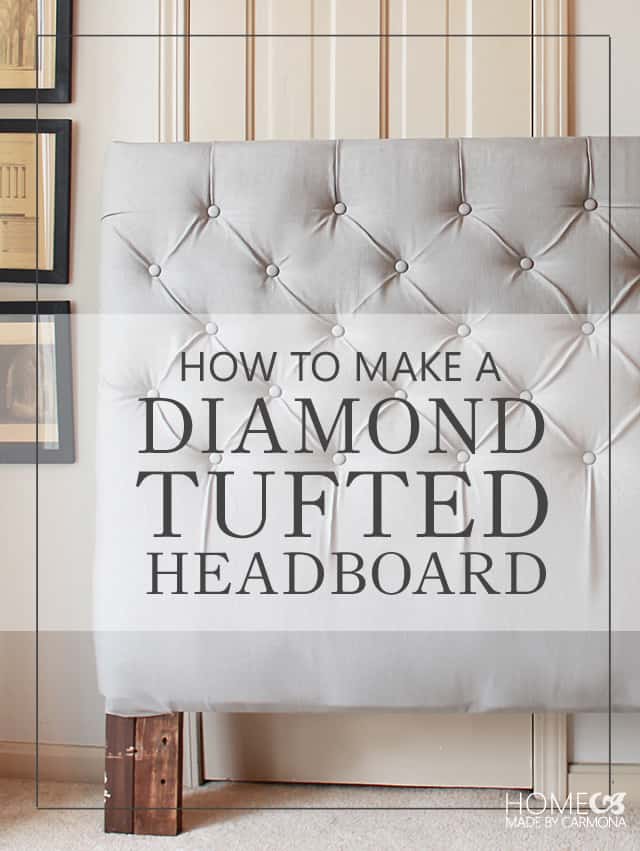 Or you can make your own and my friend Ursula over at
Home Made by Carmona
shows you how. She stated it only cost her $44.
Nightstands
Those glamorous nightstands sure do look great in this space. I found a similar item that will give you the glam and it is under $200.
Byzantium Nightstand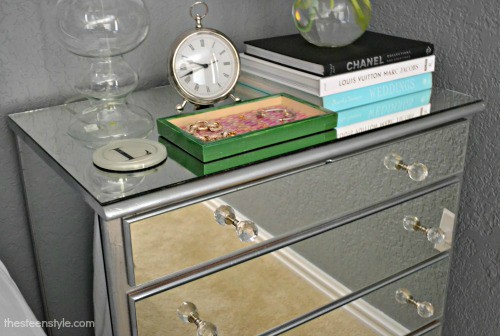 Turn a plain front nightstand into a mirrored one like The Steen Style. She gives a great tutorial on how to do it. You can find a perfect one from Craigslist or the thrift store and transform it pretty inexpensively. I also thought yo could add some type of plastic moldings and spray paint them silver to the mirror to achieve the designer look from the inspiration photo above.
Lighting
The table lamps and clean and classic looking. I found these Breakwater Bay table lamps for $116 for a set.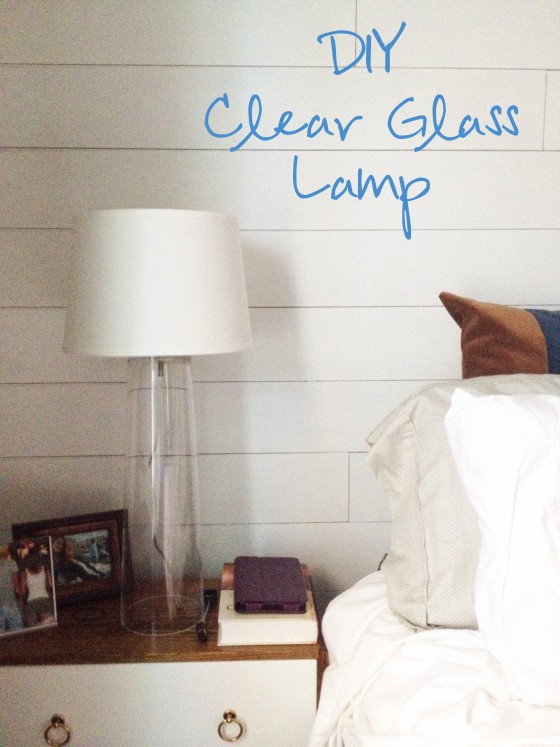 Jenna + Calder made these clear glass lamps by using tall vases, a lamp shade, and lamp parts. They give you a great tutorial on how to DIY it yourself.
Oh, that pendant light! I found this geometric shade from World Market that gives you the modern look without the designer price. Even better, wait for a lighting sale and it is probably cheaper to buy it than to make it.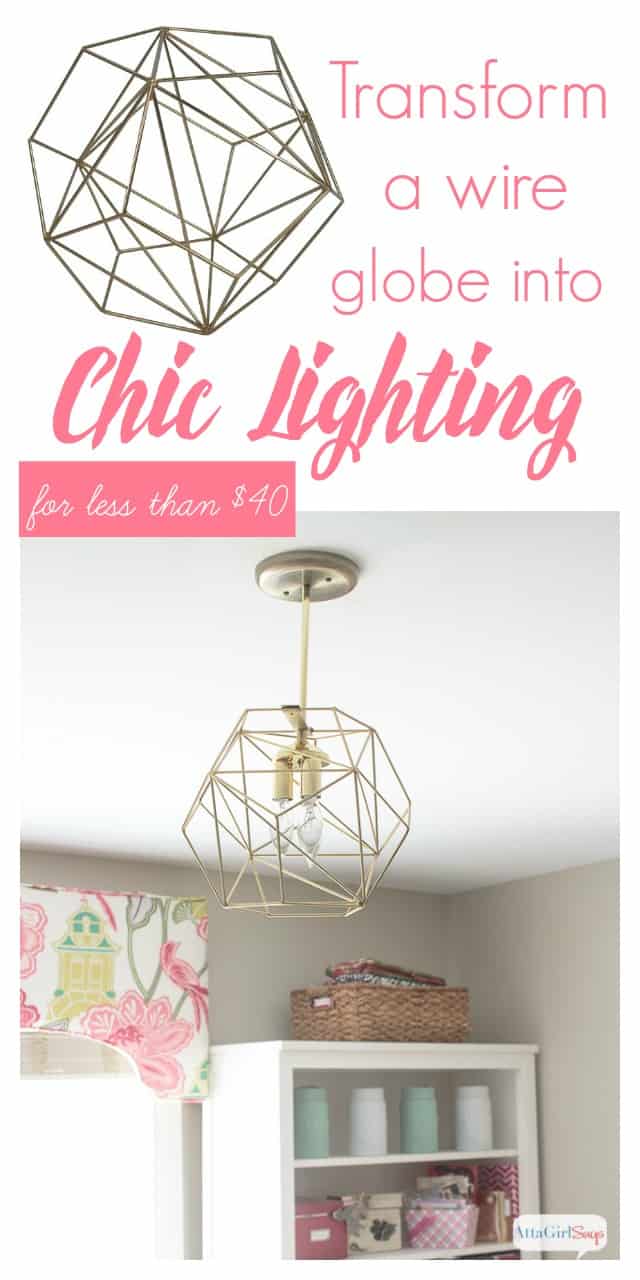 Amy from Atta Girl shows you how to turn a globe light into this modern geometric pendant for under $40.
Bench
I found this Faux Fur Bench from Overstock.com for under $200. It is hard to find trendy home decor pieces for under $200 and I think I am succeeding with just a little time and effort.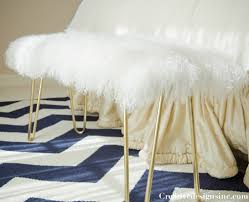 Stephanie from Cre8tive Designs shares how she made this Faux Fur Hairpin Bench. I think this bench gives the space a perfect glam look without too much hassle in making one for yourself.
Pillows
Of course, you need faux fur pillows to go with that faux fur bench to tie the space together. I found a great steal with these Mongolian Faux Fur Pillows from Target.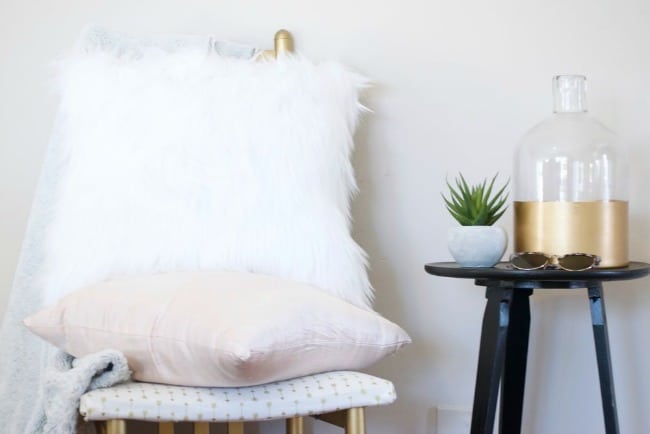 If you have a sewing machine, you can follow this great tutorial from Little Blush Book on these faux fur pillows.
Window Treatments
Another great steal for these Farrah Curtain Panels from Target.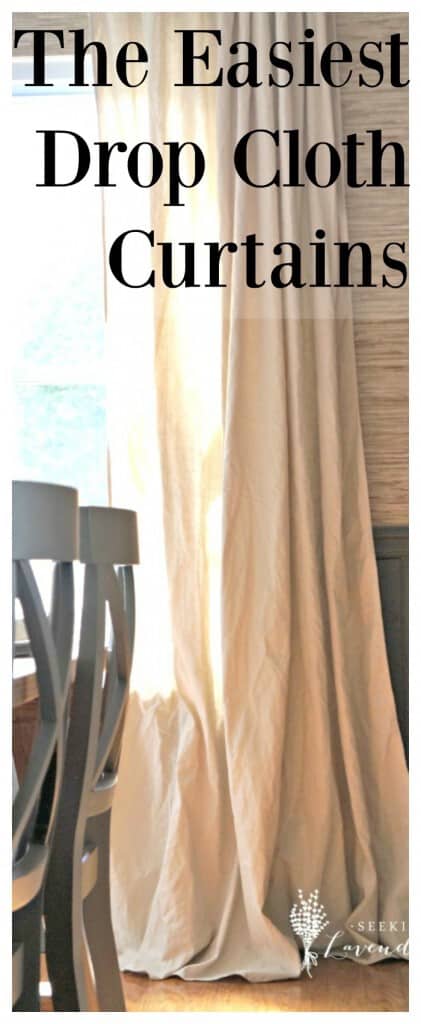 I think this is one of the easiest tutorials for drop cloth curtain panels from Seeking Lavender Lane.
I am going to totally ignore that there is a couch in this picture. I don't know about you, but a couch won't fit at the foot of my bed and I don't think many people have a couch at the foot of their bed. So let's all pretend it's not there and only the faux fur bench is there.
I hope I made your shopping easy and you found some great DIY tutorials as well. Leave me some suggestions or looks that you would like for me to do on my next Thrift this Look post.

Join the DD Community!
Join the Designed Decor Community and receive weekly free tips on DIY home projects, painted furniture, decorating, and much more.