I am so glad to be participating in this Thanksgiving Simple Dishes & Table Setting Blog Hop. This is a great way for you to prepare yourself for Thanksgiving. You will find some great recipes and ideas to set your table for your Thanksgiving feast.
I am sharing a simple and tasty Pumpkin Cream Cheese Bread recipe.  This is a great recipe to share with your family on the big day or save it for breakfast the day after.  You can easily take this with you when you go shopping on Black Friday.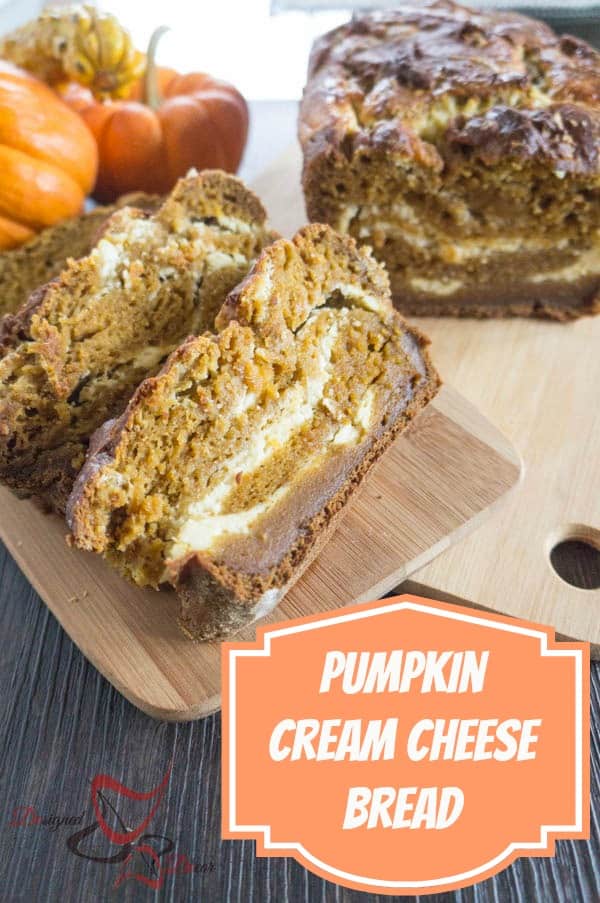 This recipe is a lighter version as I used applesauce and Stevia in this recipe. I liked the results of the lighter version. You can really taste the pumpkin flavor instead of being loaded with the butter and sugar taste.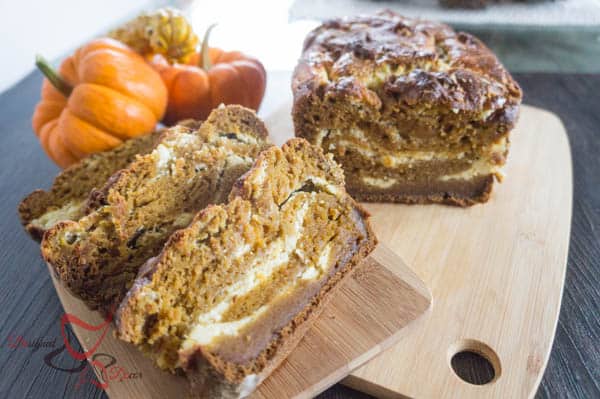 Pumpkin Cream Cheese Bread
Total Time:
1 hour
30 minutes
Ingredients
1 1/2 cup pumpkin
1/2 cup applesauce
1 whole egg
3 egg whites
1 2/3 cup all-purpose flour
1/2 cup Truvia Baking Blend Sugar
1/2 cup brown sugar
1 teaspoon baking soda
1/2 teaspoon ground cinnamon
1/2 teaspoon ground nutmeg
Instructions
Cream cheese filling
8 oz. cream cheese
2 Tablespoons Truvia Baking Blend sugar
1 egg
1 teaspoon vanilla extract
Instructions
Batter: Beat the pumpkin, applesauce, egg, and egg whites on medium speed until smooth.
In a separate bowl, combine the flours, Stevia, brown sugar, baking soda, cinnamon, and nutmeg.
Slowly mix the flour mixture into the pumpkin mixture.
Cream cheese filling: Beat the cream cheese, sugar, vanilla, and egg until creamy and smooth.
Grease and flour a bread loaf pan.
Pour half of the batter into the loaf pan. Spoon the cream cheese mixture over the pumpkin mixture.
Top with the remaining batter.
Bake in a 350-degree oven for 1 hour, or until a toothpick inserted comes out clean.
Cool and remove from pans.
Store in an airtight container.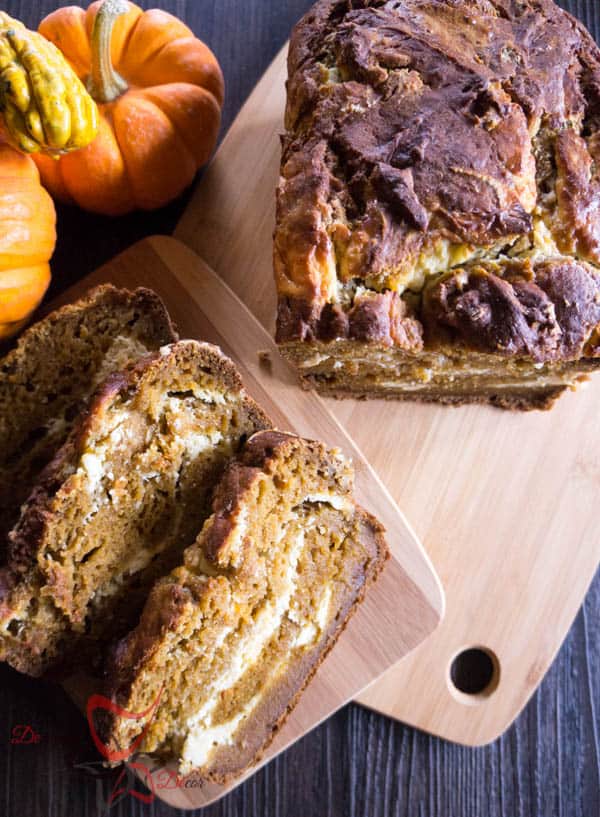 The verdict from the boys was it needed more sugar, but they liked it and they ate it so I am thinking it was pretty darn good.
Look at all these really great recipes that my blog friends put together for this Thanksgiving Simple Dishes & Table Settings Blog Hop.  Take the time to shop around and you will find some really great ideas for your Thanksgiving Dinner.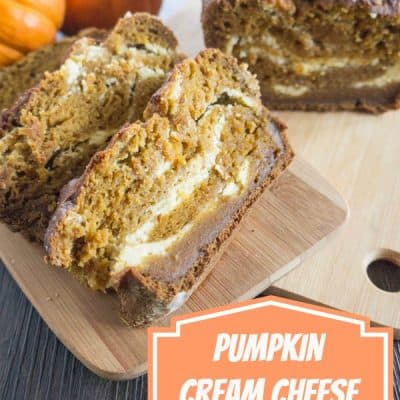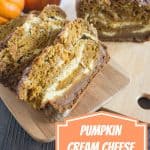 Join the DD Community!
Join the Designed Decor Community and receive weekly free tips on DIY home projects, painted furniture, decorating, and much more.