I love all the wonderful foods that we are exposed to in the summer. One of my all time favorite is Strawberry Shortcake.
I make this easy recipe for strawberry shortcake and this is the recipe my mother made when we were younger. Remember I am all about simple, easy and tasty recipes. This recipe you can find on the side of the box of Bisquick, yes Bisquick!
Strawberry Shortcake
Author:
Prep time:
Cook time:
Total time:
Ingredients
1 pint strawberries, sliced
1/3 cup sugar
2 cups Bisquick mix
4 Tbsp sugar
2/3 cup skim milk
whipped topping
Instructions
Slice strawberries and stir in 1/3 cup sugar. Set aside. Heat oven to 425*. Mix together Bisquick mix, sugar and milk until soft dough forms. Drop by 4 spoonfuls onto an ungreased cookie sheet. Bake for 10 – 12 minutes or until golden brown. Split warm shortcakes; fill and top with strawberries and whipped topping.
My family loves to place the shortcake in a bowl and add milk. It makes the shortcake moist, gooey and very tasty!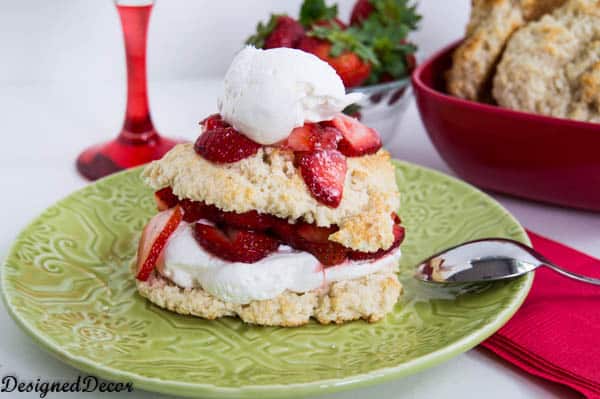 What are your summer time favorite family recipes?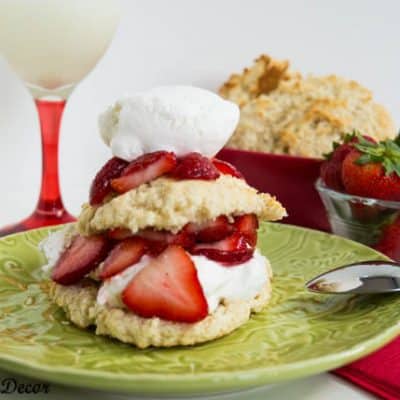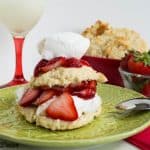 Join the DD Community!
Join the Designed Decor Community and receive weekly free tips on DIY home projects, painted furniture, decorating, and much more.