I am super excited to review the Project Life Vintage Travel Kit.  I have heard so many great things about Project Life and how easy they have made it was to put together a photo album.  I decided I would use my pictures from my recent trip on an Alaskan Cruise.  If you have not read about my Alaskan Cruise you can read all about it by clicking on the link.  I always tell myself that I will get to my photo albums as soon as the boy's scrapbooks are complete.  Well, I have been married for 10 years and my photos are still on a disk, not even printed.  After doing the Project Life vintage travel kit, and seeing how easy it was to throw together a photo album, I might as well keep going.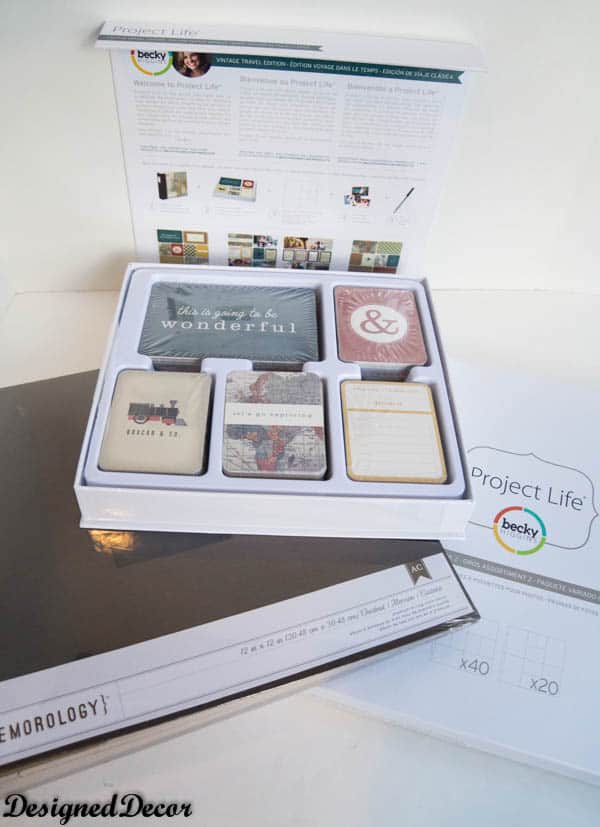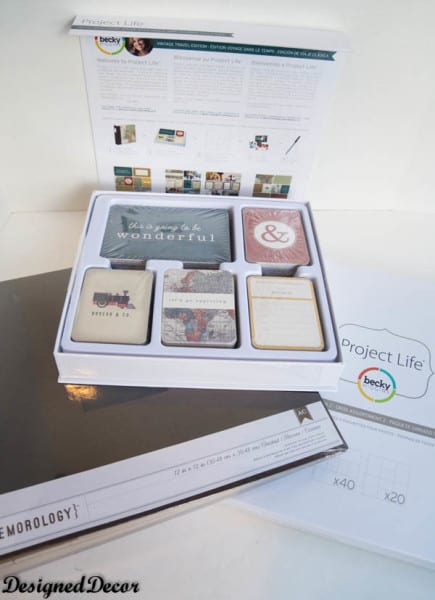 Have you heard about Project Life?   Project Life is a super-simple approach to scrapbooking created to simplify the process. It requires no scissors, no glue, no tools, and no skills of any kind.  They have so many different kits that I am sure you could find the perfect fit for the albums you need to complete.  Stop over to Michaels.com to see all the different kits that they offer.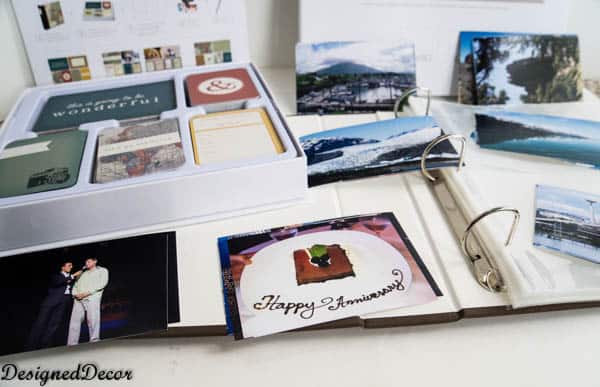 I first started by organizing my photos by the different ports we stopped to visit.  I then decided I would put together the album in order of the stops.  The next biggest decision was what cards I wanted to use for my pages.  The Vintage Travel Core Kit features deep blues, reds, and browns, along with a variety of darker neutrals. The icons in this Edition include trains, airplanes, and maps.  Each kit has many styles, designs, and colors.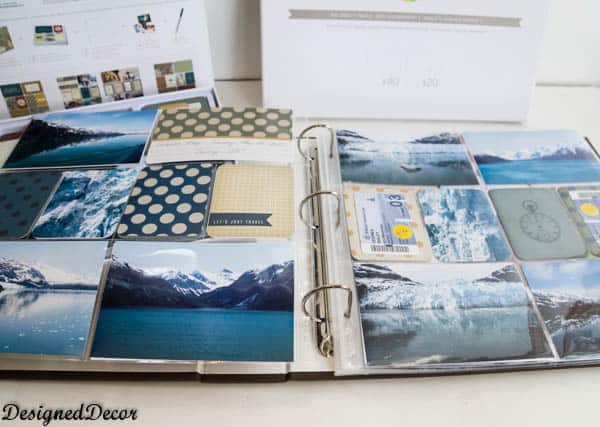 I did use my paper cutter to crop some of my pictures to fit in the 3 x 4 pockets and I also used my rounded corner cutter.  I also included some additional items like our key cards and some tickets from some of the attractions we visited.  I mounted those items on the cards in the kit with my double stick tape.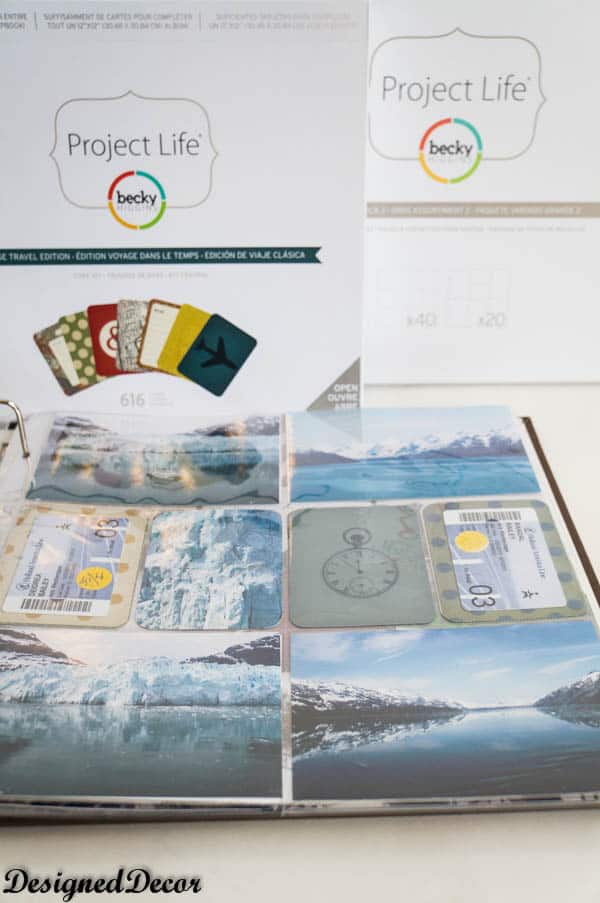 Have you used or heard of Project Life?  Please leave me some comments to let me know if you have or not.  If you have used the products leave me a comment to let me know which one is your favorite.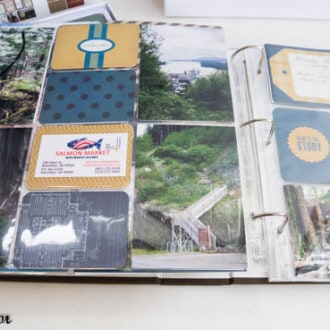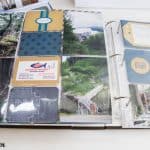 Join the DD Community!
Join the Designed Decor Community and receive weekly free tips on DIY home projects, painted furniture, decorating, and much more.