This is a Sponsored post written by me on behalf of Walmart for SocialSpark. All opinions are 100% mine.
My son will be off to the University of Cincinnati for his second year of college. I know the craze has been all about the lanyards and I decided to make my son a lanyard for his college ID instead of spending another $12 to $15 for a new one. I went shopping to buy Duck Tape at Walmart and get some back to school items. I headed to the paint department to take a look at the selection of duck tape.
As you can see they had a large selection of Duck tape to choose from. I decided to find something with black and white and use the red for accents. ( U of C school colors)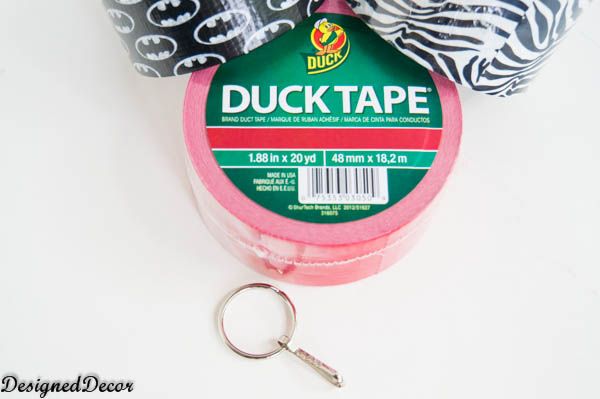 I started by rolling the Duck tape to be approximately 3 ft long. I laid the tape out with the sticky side up, being very careful not to let it stick onto itself. If this happens, you will need to start over because there is no getting it back apart. This is why duck tape is the fix all of tapes!
Once you have the duck tape rolled out, start by folding one side of the tape into thirds. I started at one end and worked in small sections by smoothing the tape to avoid any wrinkles.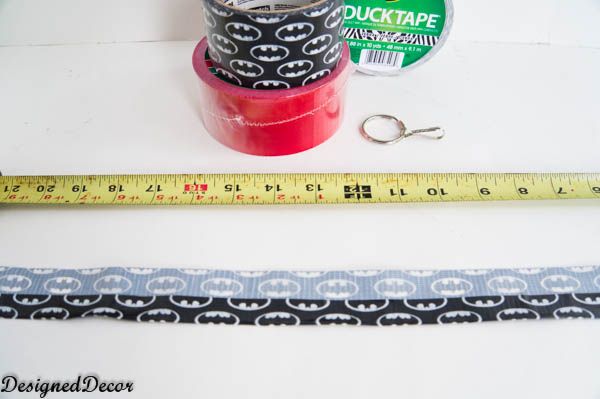 Fold the other side on top of the side you just folded making sure to place the tape evenly as you fold over. I used the bottom of the Batman logo as my guide to place the tape.
Fold the strip of duck tape in half and place the key ring onto both end pieces. Fold a small section of the ends up to hold the key ring, and tape the ends to secure in place.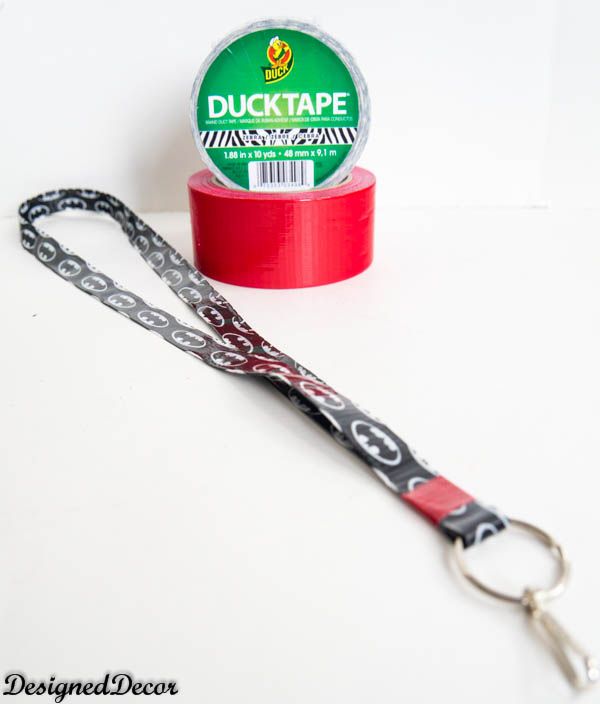 This has to be one of the easiest projects I have done. Now I think I need to make some more for friends and family. The possibilities are endless as to what you can make your kids for back to school using Duck Tape. What about you, what projects have you made using Duck Tape?
Join the DD Community!
Join the Designed Decor Community and receive weekly free tips on DIY home projects, painted furniture, decorating, and much more.