Tantalizing Thursday~3 Bean Salad!
The wonderful thing about this recipe is you can add any type of bean that you like. I chose my favorite 3, but the possibilities are endless.
I think the main secret to this recipe is the vinegar. My neighbor told me about the Marukan rice vinegar and this is now a staple in my pantry. I use it for all my dressing and sauces.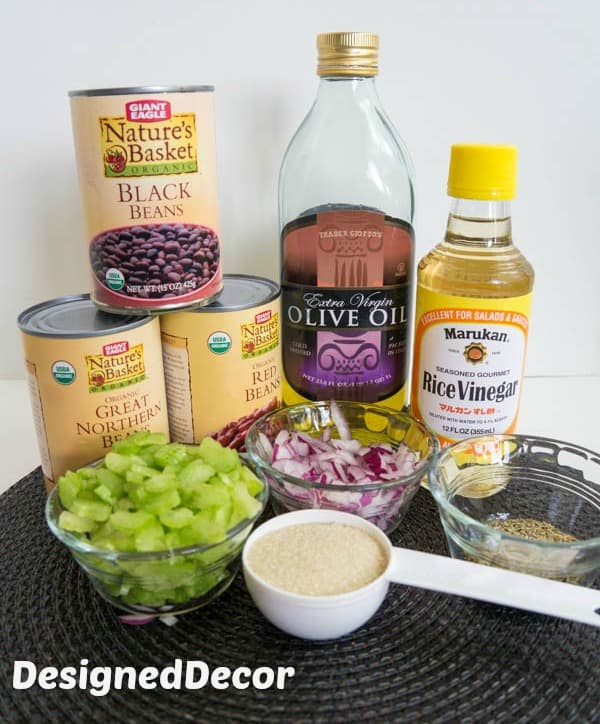 I found this recipe from Simply Recipes and made a few adjustments.
Tantalizing Thursday~3 Bean Salad!
Prep time:
Total time:
Ingredients
1 can great northern beans, rinsed and drained
1 can kidney beans, rinsed and drained
1 can black beans, rinsed and drained
2 celery stalks, chopped fine
1/2 red onion, chopped fine
1 cup fresh, finely chopped flat-leaf parsley
1 Tbsp fresh finely chopped rosemary
1/3 cup rice vinegar
1/3 cup granulated sugar
1/4 cup olive oil
1 1/2 teaspoons salt
Instructions
In a large bowl, mix the beans, celery, onion, and spices. In a separate bowl, whisk together the vinegar, sugar, olive oil, and salt. Add the dressing to the beans. Toss to coat. Place in the refrigerator for several hours, to allow the beans to soak up the flavor of the dressing. Hint: This recipe taste better the next day.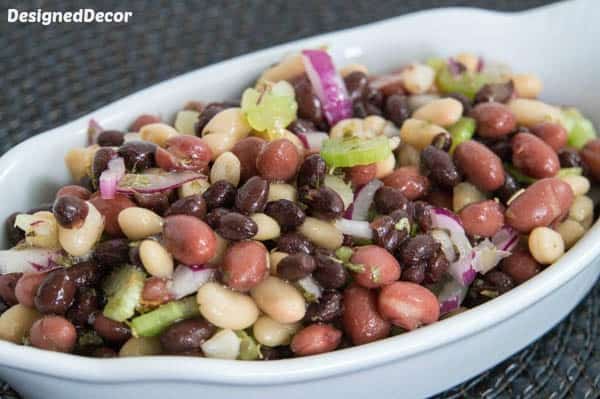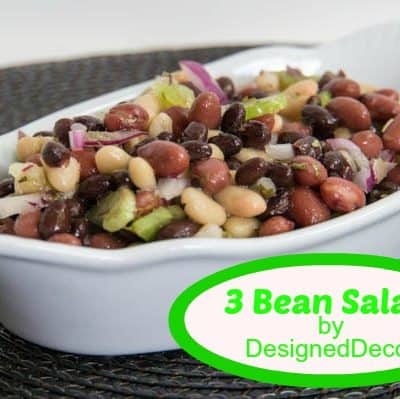 Join the DD Community!
Join the Designed Decor Community and receive weekly free tips on DIY home projects, painted furniture, decorating, and much more.