I am sharing my dumpster diving rescued Glass Top Tables. Yes, I pulled these babies out from a dumpster.
One would never know that these tables were pulled from a dumpster. I received a curb alert from my friends Betty and Eugene(thanks guys) that their neighbor had a dumpster out front of their house and they could see some type of wood tables legs. I quickly got in my car and drove over to their house to discover some table legs sticking out of the dumpster. Thankfully there was a nice gentleman that was already standing in the dumpster diving for goodies. He did not want the tables, so he handed them to me. Just for the record, I would have crawled in there to get them out.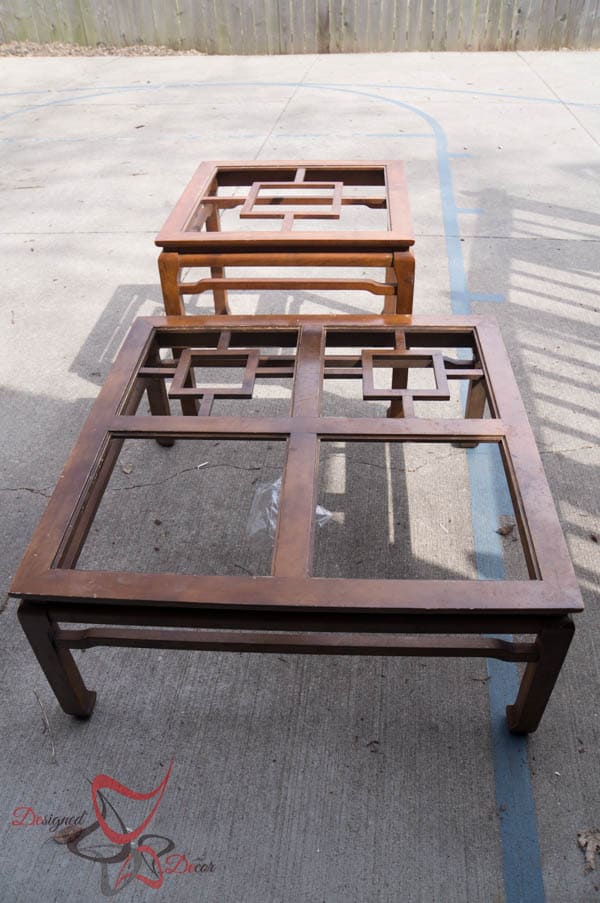 The large coffee table was missing one of the wood insets that held the glass. The other is missing because I took it out to use it as a template. I figured it would be easy enough to make one of these insets. Mr. DD said it will be much easier if you just took the template to Kevin and let him make it. Kevin is our friend that custom built our kitchen cabinets. You can see them here if you want to see the fabulous job he did.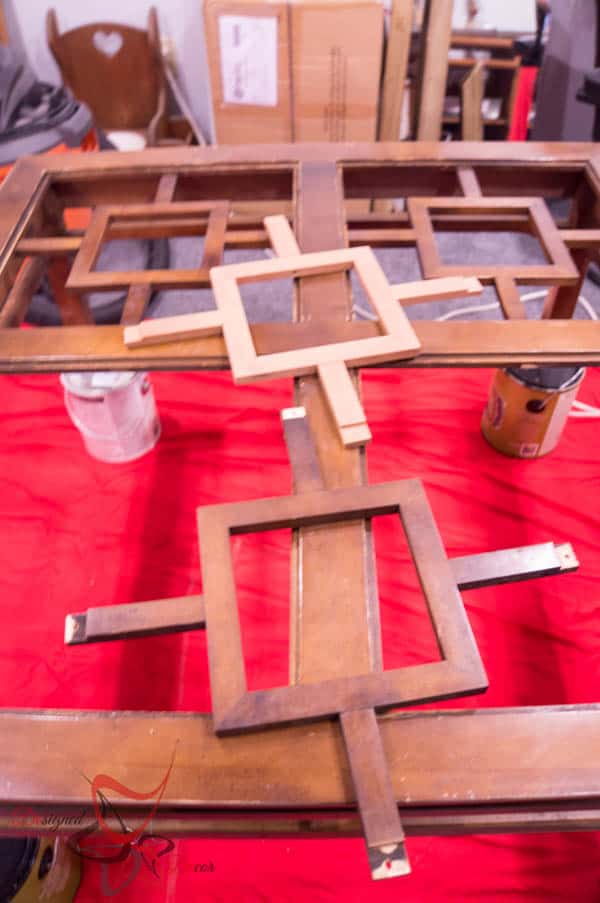 I have to admit, it was much easier letting Kevin do the inset. I placed the insets in place and went to work on painting these tables.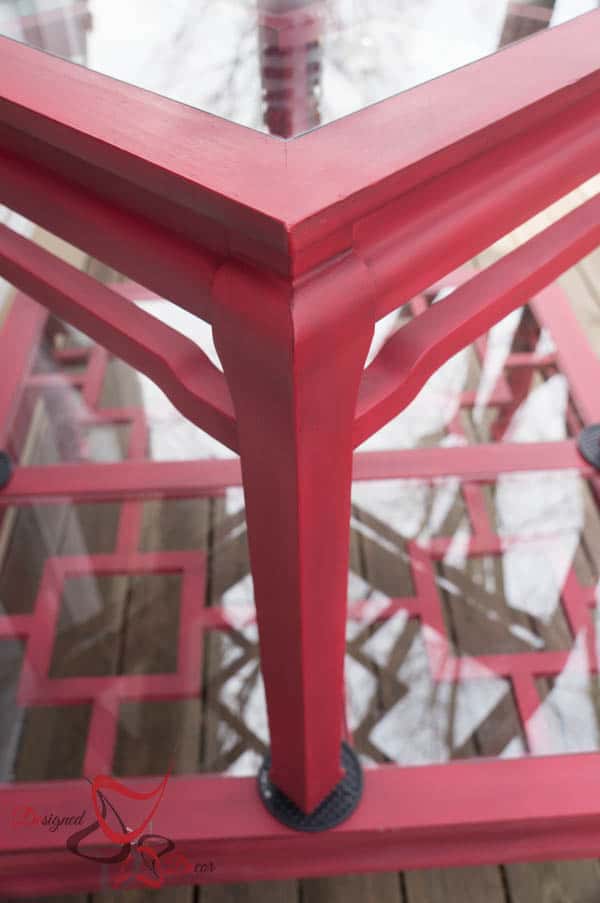 Once the tables were painted and waxed, Mr. DD came down into my workspace and was looking at the finished product. He looked closely at all the insets and made a guess as to which one was the replica. He guessed wrong, so I would say, no one will know that if was ever missing a bracket.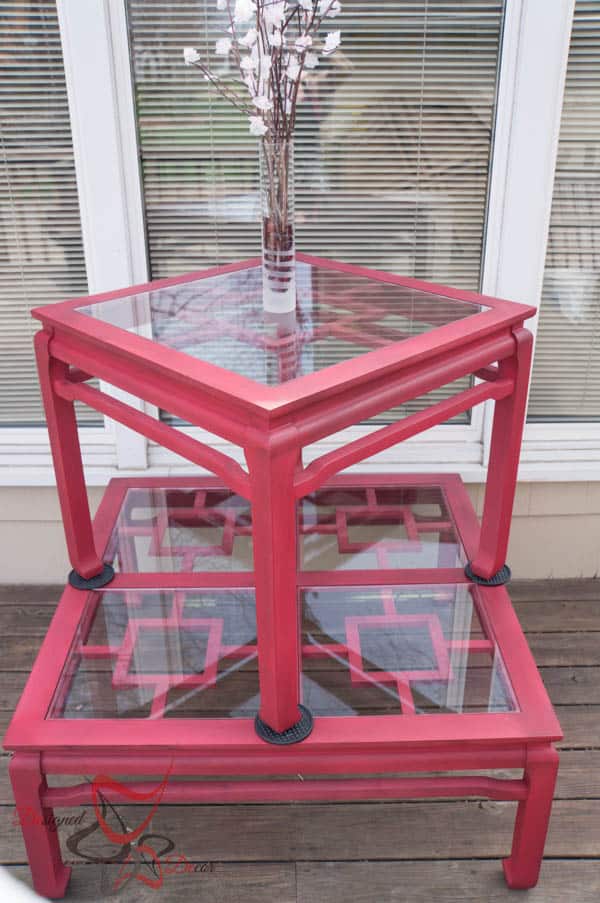 I did have to order new glass inserts as I only recovered one and it was badly chipped. 1 new wood inset, 5 new glass panels, chalk like paint and wax, and thee tables are new again.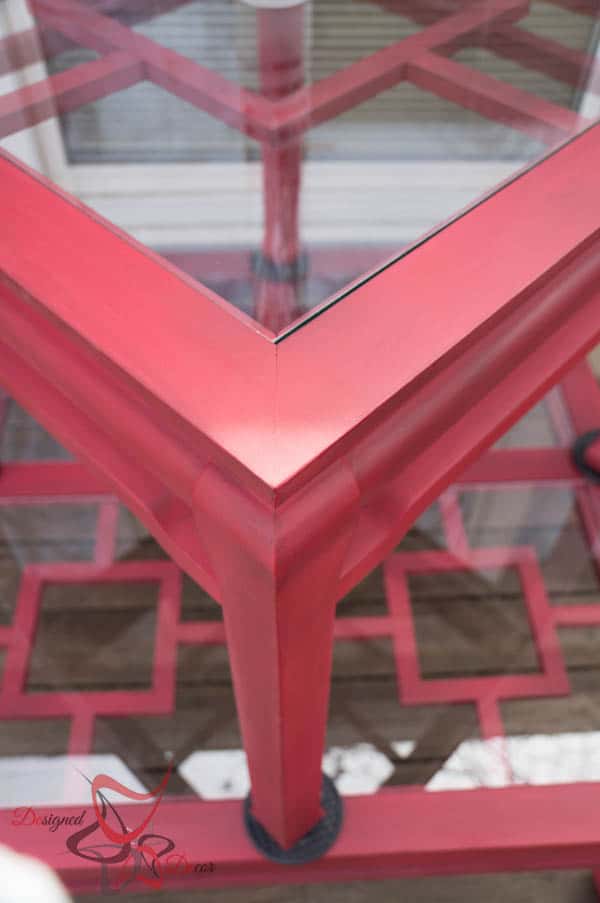 I love a good dumpster dive! How about you, would you crawl in a dumpster to get out some furniture?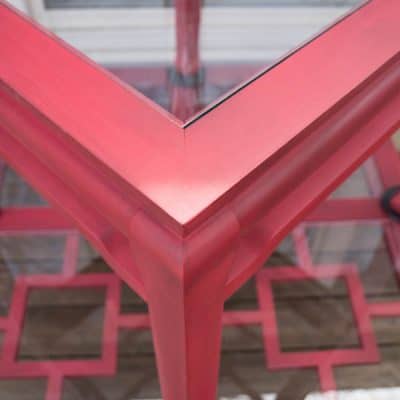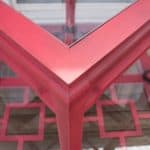 Join the DD Community!
Join the Designed Decor Community and receive weekly free tips on DIY home projects, painted furniture, decorating, and much more.