We have stacks of old T-shirts in our house. I decided I would do a few projects using repurpose t-shirts into fun projects for my sons room. The first project is repurposing T-shirts into a picture frame. Our school colors are Red and Black and we are avid Ohio State fans so we have a large amount of Red, Black, Grey and white T-shirts around the house. I repurposed some of the red, black and white for this repurposed t-shirt picture frame.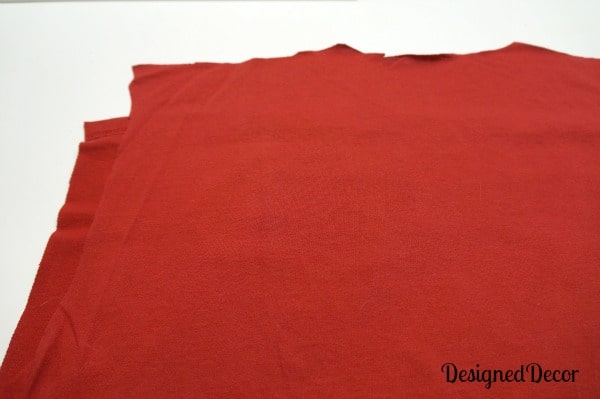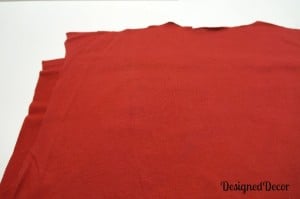 I had the picture frame lying around the house, waiting to be used for something. I began by painting the inside and outside edge of the frame black. Which I forgot to take a picture of the frame after I was done painting. Next is cutting up the t-shirts. I began by cutting the sleeves and the neck off of the t-shirt. I then cut down each of the sides, to separate the front form the back.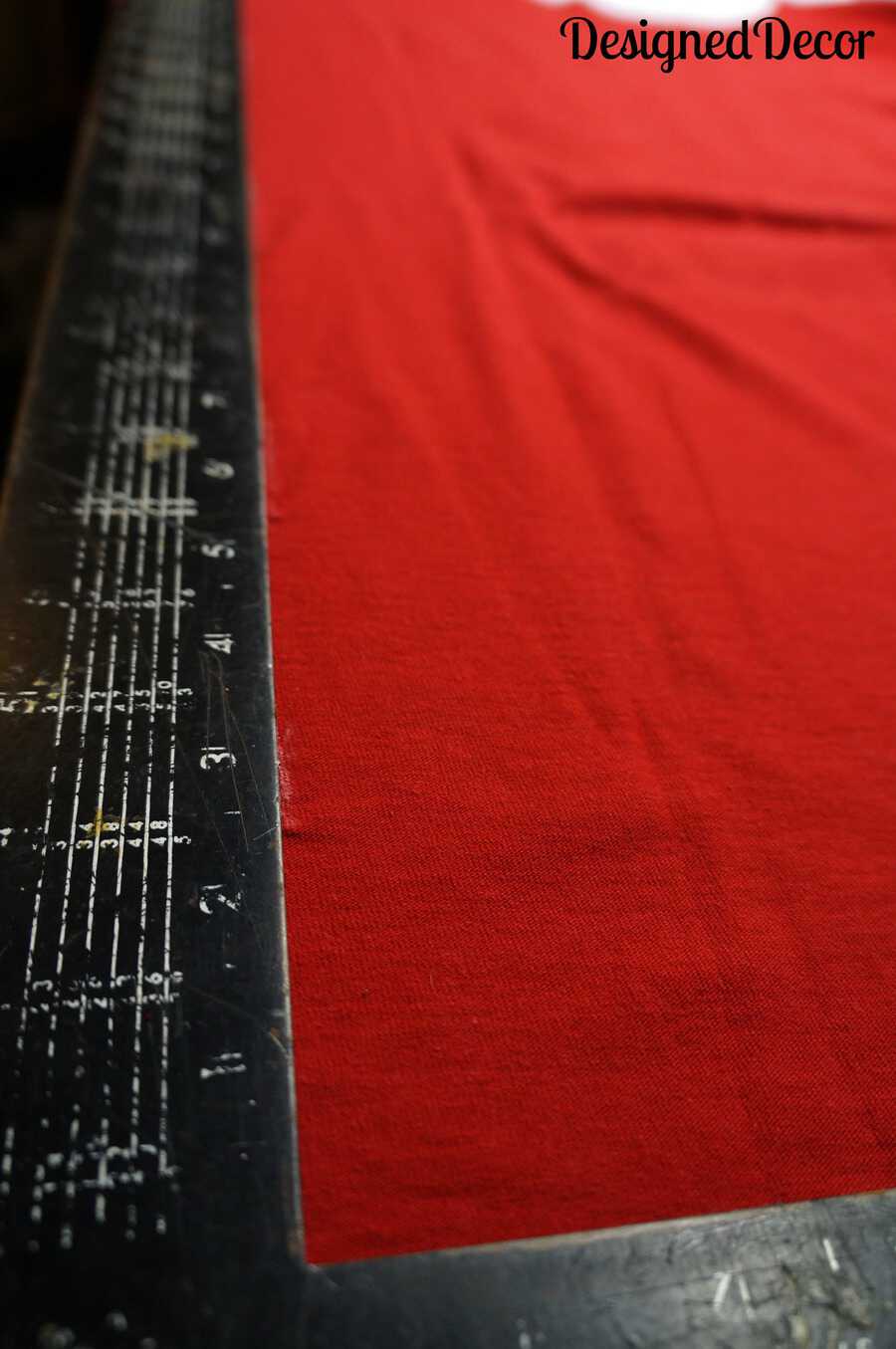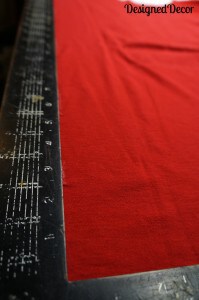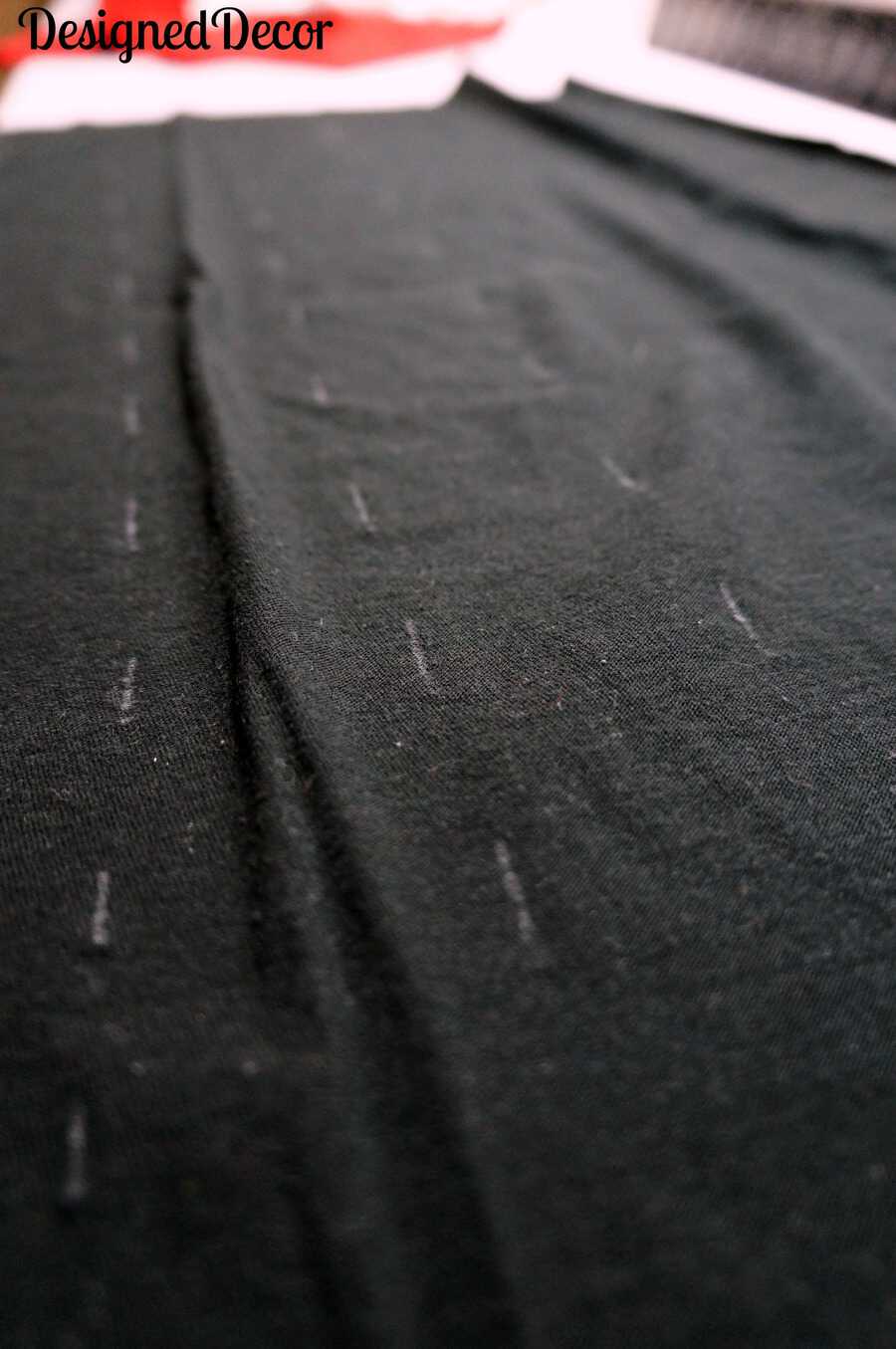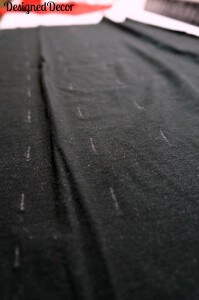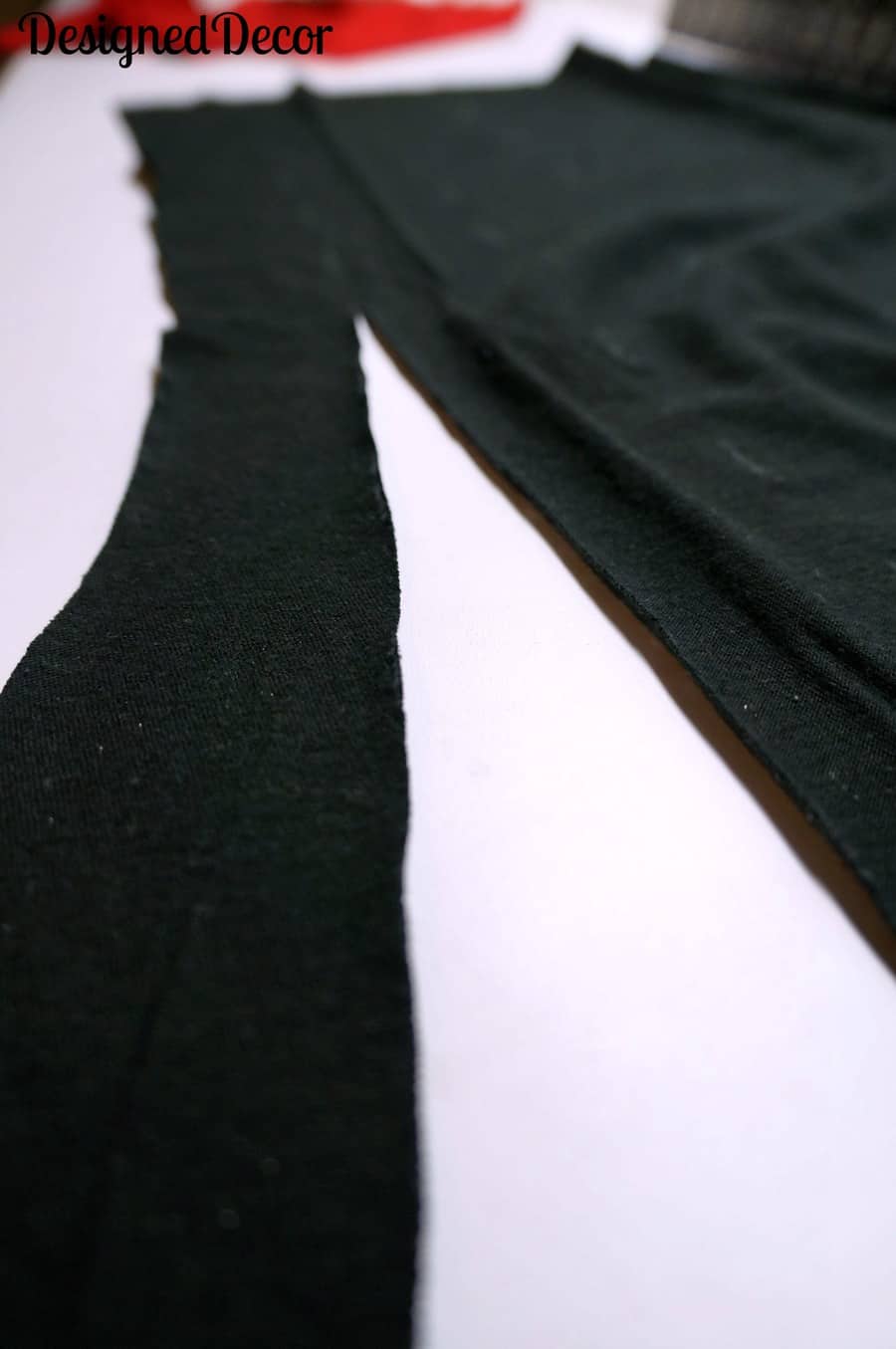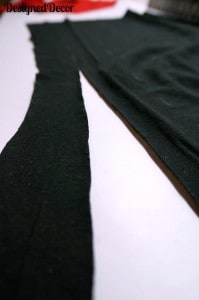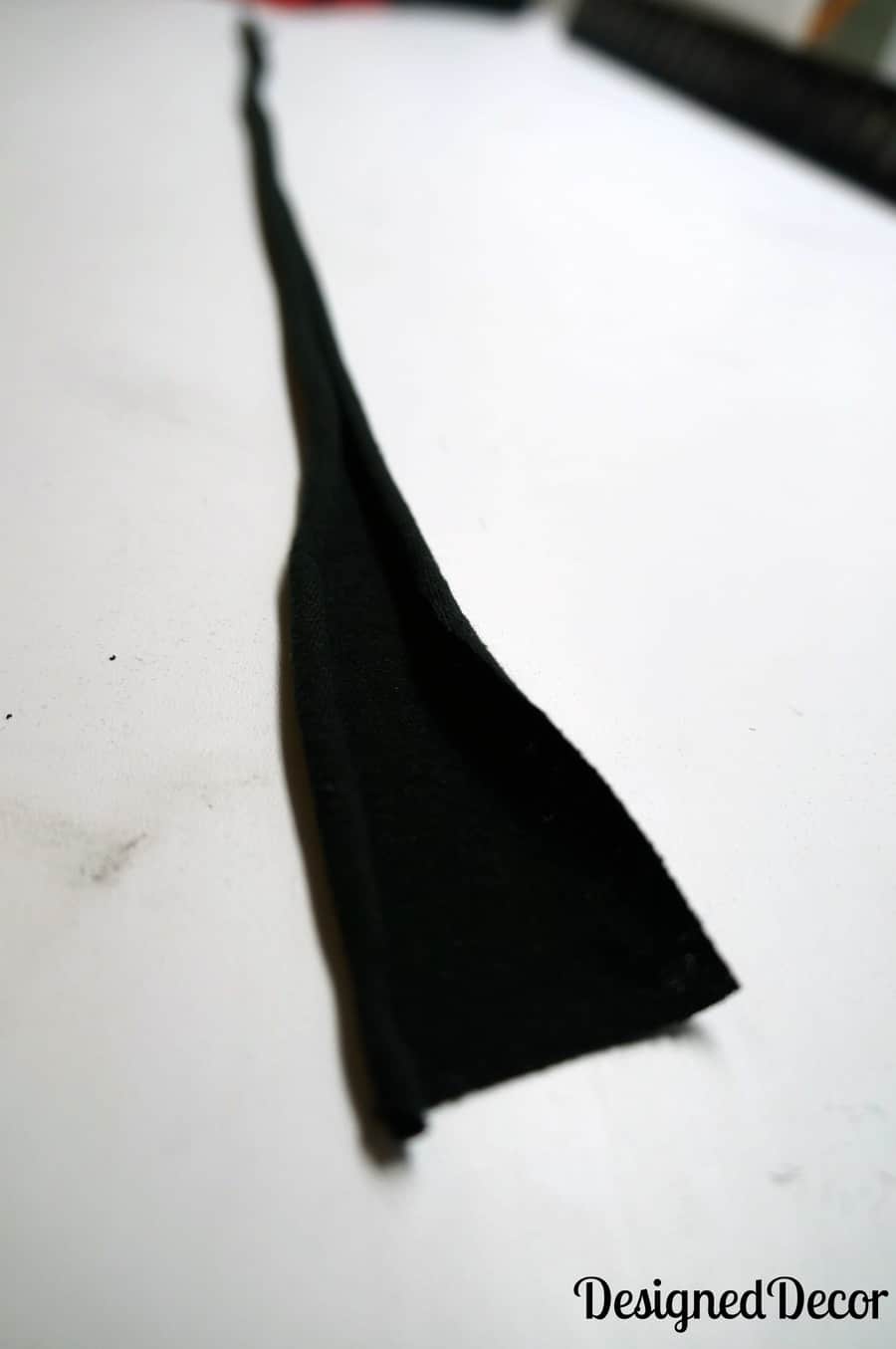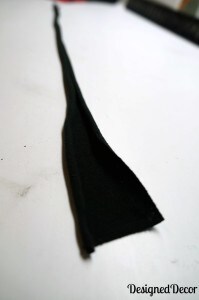 Next was measuring and marking the t-shirts so I could cut the full length of the t-shirt into strips. Now the fun and tedious part of rolling the t-shirts into strips. I figured out that if you hold the edge of the t-shirt and pull, the t-shirt begins to roll on its own. Thank goodness I figured that out after only rolling the first one.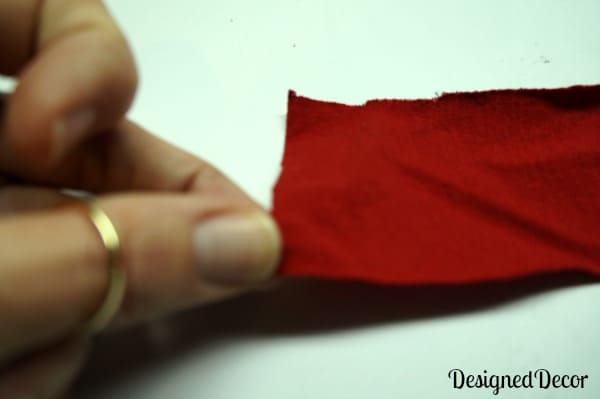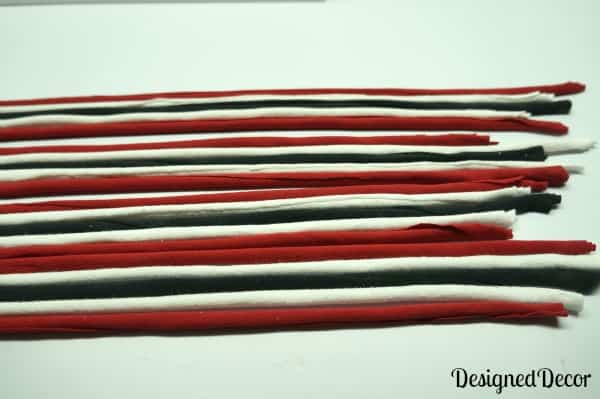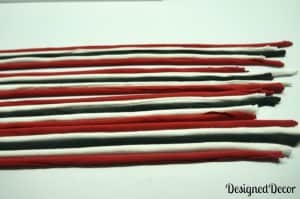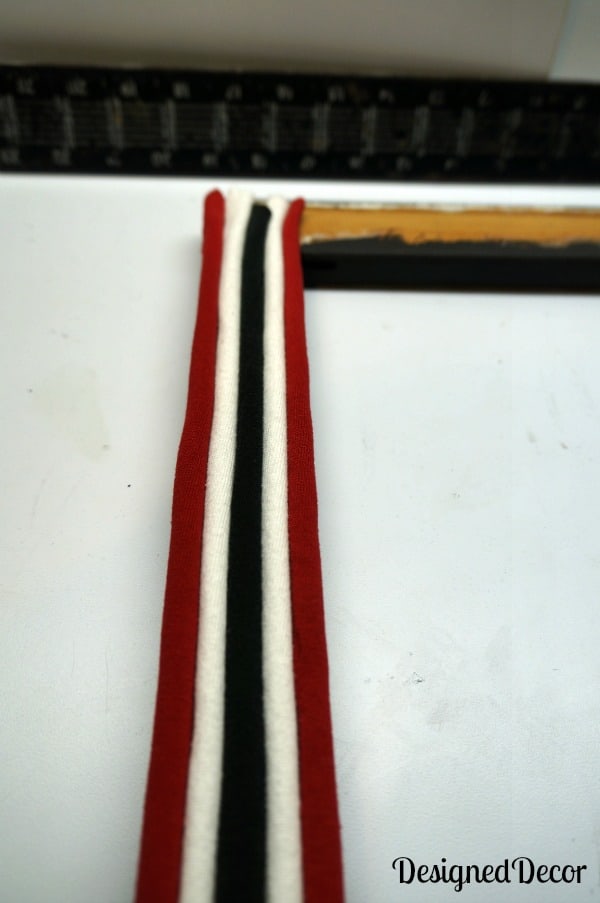 Once I had a few of the t-shirts rolled, I figured out a pattern and continued to cut and roll what I would need to complete the repurposed t-shirt picture frame.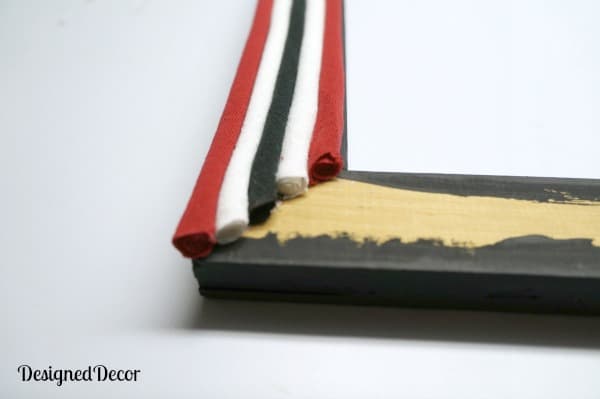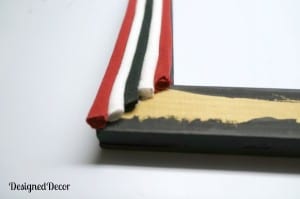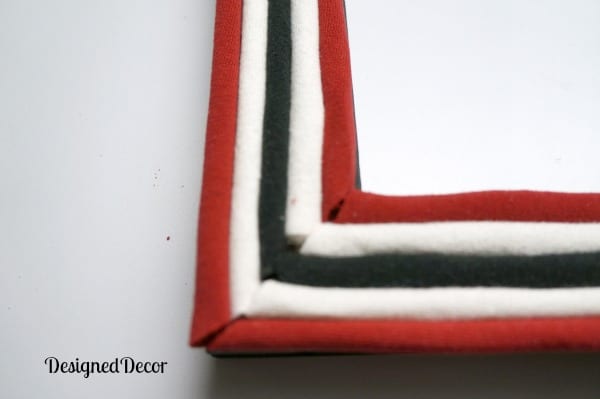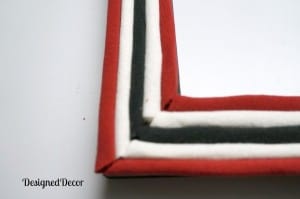 I cut the ends of the t-shirt rolls at and angle so they will meet together evenly in the corners of the frame. I began to glue down each of the t-shirt strips and cut off the excess. Next was to add another strip at an angle to cover up the corners of the rolled t-shirts.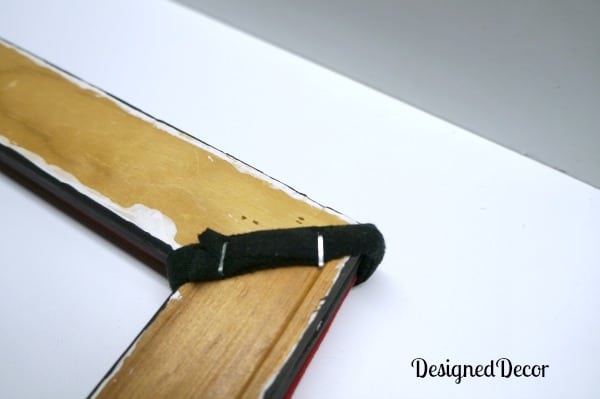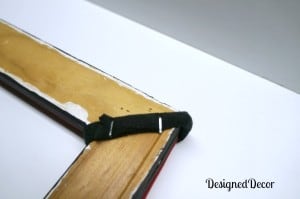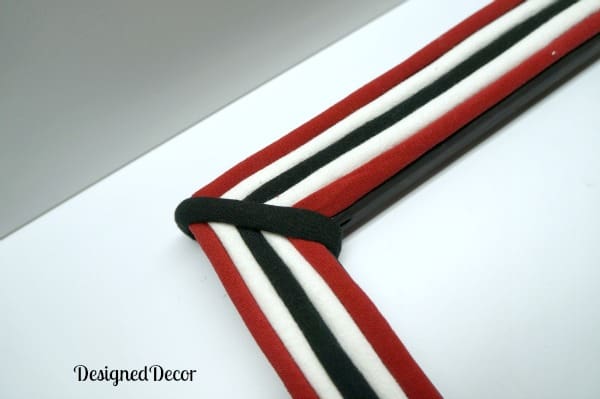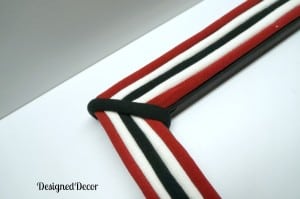 I finished the repurpose t-shirt picture frame with red poster board as the back drop and used black scrapbook paper to frame the Go McKinley Bulldogs poster. Now I have a great wall hanging to use in my son's bedroom, once I move his room. This on my list to move him to the upstairs bedroom and turn his room into a guest bedroom.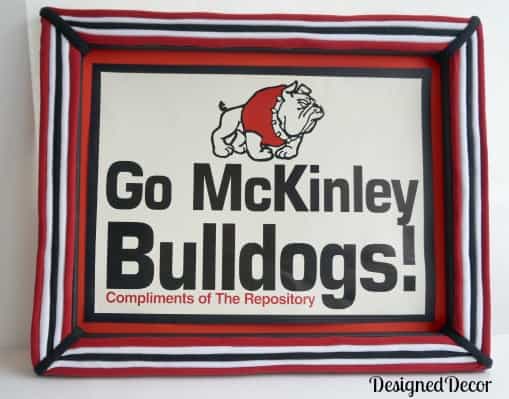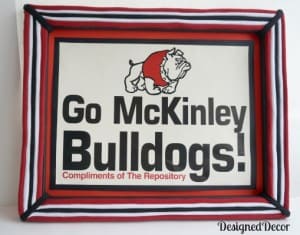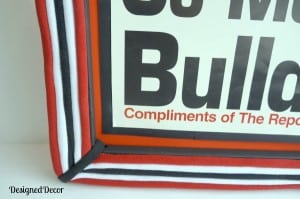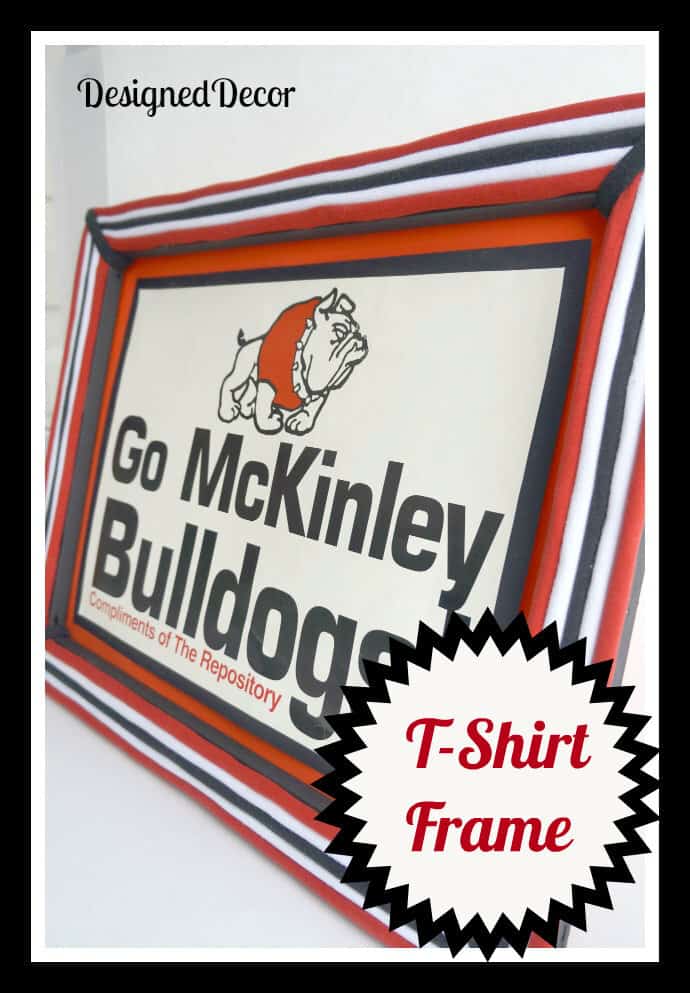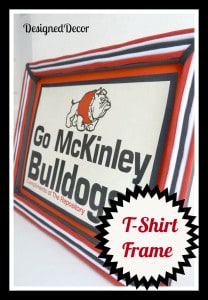 I will be sharing this repurpose t-shirt picture frame over at Totally Green Crafts. They are having a Totally Green Contest with repurposed sweaters and repurposed t-shirts. The Contest runs January 28th through February 25th. I am a sponsor for this contest, so go over and check it out. You can enter your repurposed sweater or repurposed t-shirt project to be eligible to win great prizes, entries must be submitted by February 15th.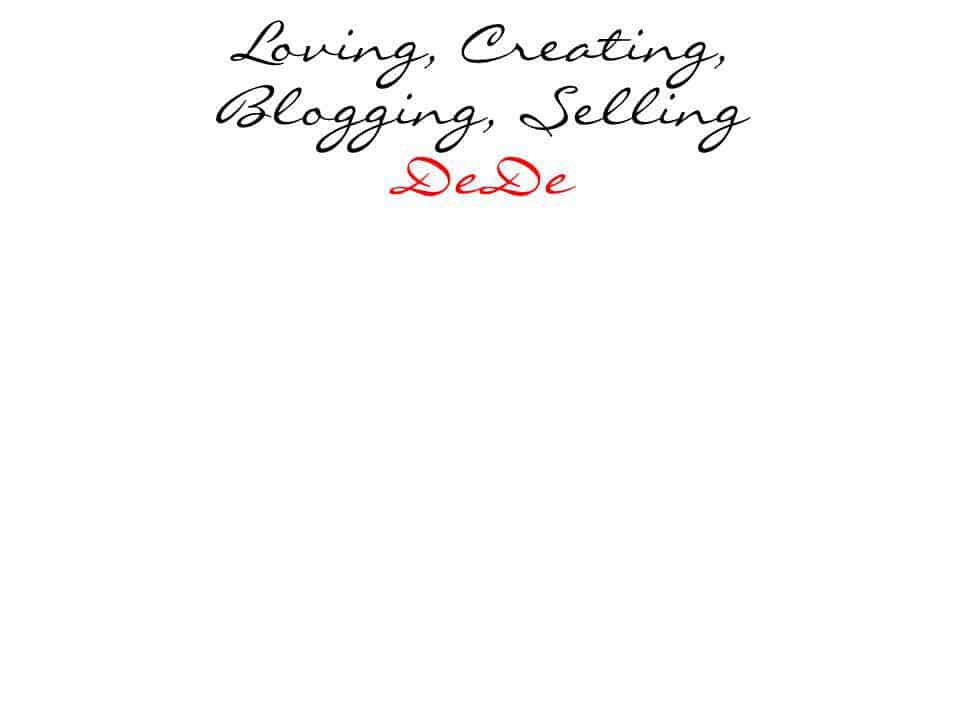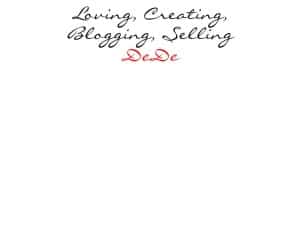 Join the DD Community!
Join the Designed Decor Community and receive weekly free tips on DIY home projects, painted furniture, decorating, and much more.