I want to share with you a simple method on how to repair a broken mirror frame corner. I came across a great bargain on a 4-foot by 6-foot mirror. The original price on the mirror was$200 and was marked down to $60(AS IS) The mirror frame had a corner that broke off in shipping.
I could not pass up this bargain and I knew I could fix it. I was shopping for a dental office that I was decorating and knew this was the perfect mirror for the space.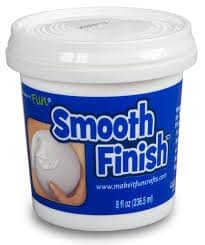 I used this product called Smooth Finish by Flora Craft. This product is used for floral foam so you can paint the foam. I also had this in my craft supplies, it was a sample from the Snap conference. I decided since the product was easy to form, I would give it a try.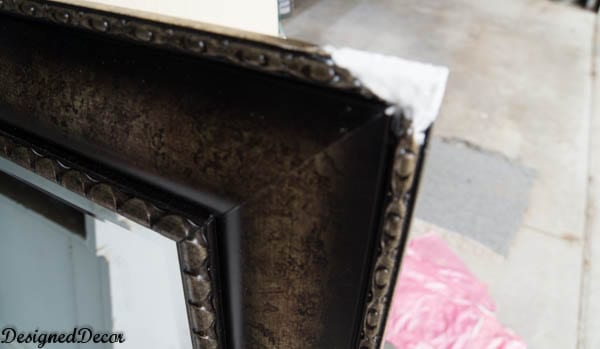 I held paint sticks up to the edge of the mirror to use as a guide to get a straight line to form the smooth finish product. Once I was happy with the form I let it dry for a few days before painting.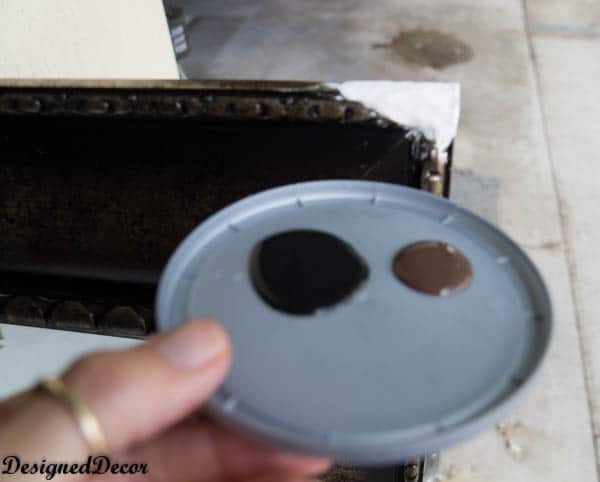 I mixed black and brown paint together to get the base color of the mirror. I painted the white corner completely with the black/brown paint mix.
I found a metallic bronze color in my paint supplies and mixed that with a cream color to try to match the gold accents on the mirror. I applied the accent color in the same design pattern on the mirror. I was not happy with the accent color that I mixed the first time, so I found gold and silver paint in Mr. DD's artist supply box and mixed those together. I was happy will the color mix with the gold and silver, and painted over my original color mix.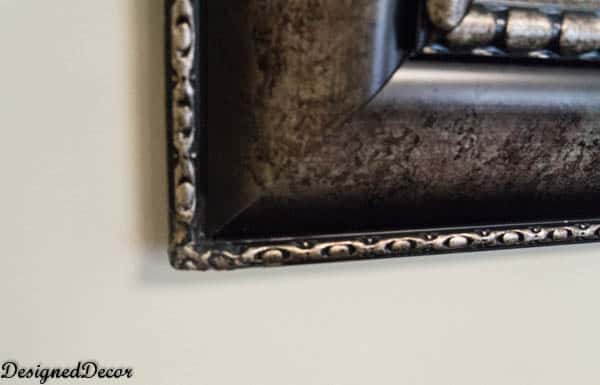 Good as new! If you look close enough, you can see the imperfections in my corner, but it was well worth the price of the mirror!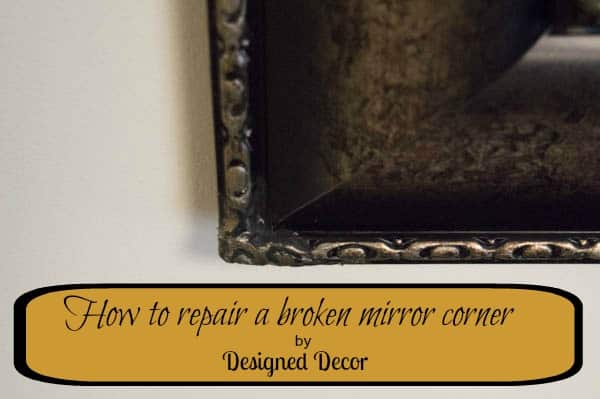 Sorry for the bad close up pictures, I took a lot of the pictures with my phone. As you look at the mirror from the distance, you can't even tell which corner was broke.

Join the DD Community!
Join the Designed Decor Community and receive weekly free tips on DIY home projects, painted furniture, decorating, and much more.