I love a good bargain just like I am sure you do. I really love when things are free and Mr. DD shagged them from the side of the road and brings them home. This is where this 3 tier shelf unit came from, the side of the road.
In its current state, I would not want it in my home either, but she does have potential. A little #GorillaGlue and paint will give this 3 tier shelf a new purpose and home.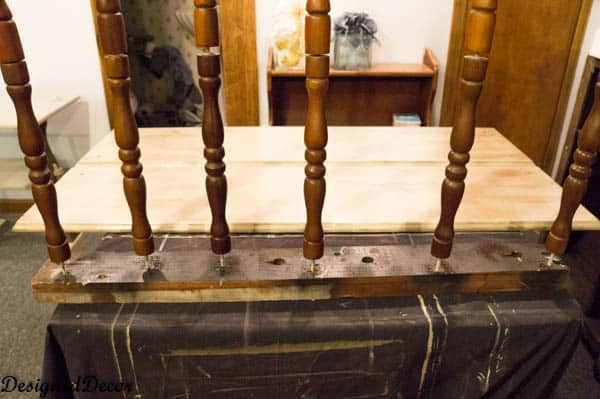 This is my handy trick to paint spindles. They already have the screws attached, so I just screw them into a 2×4 scrap wood and paint away.
I made my own chalk-like paint, you can find my recipe I use by clicking on the Chalk-like paint link. I used my new love color by Sherwin Williams #SW7052.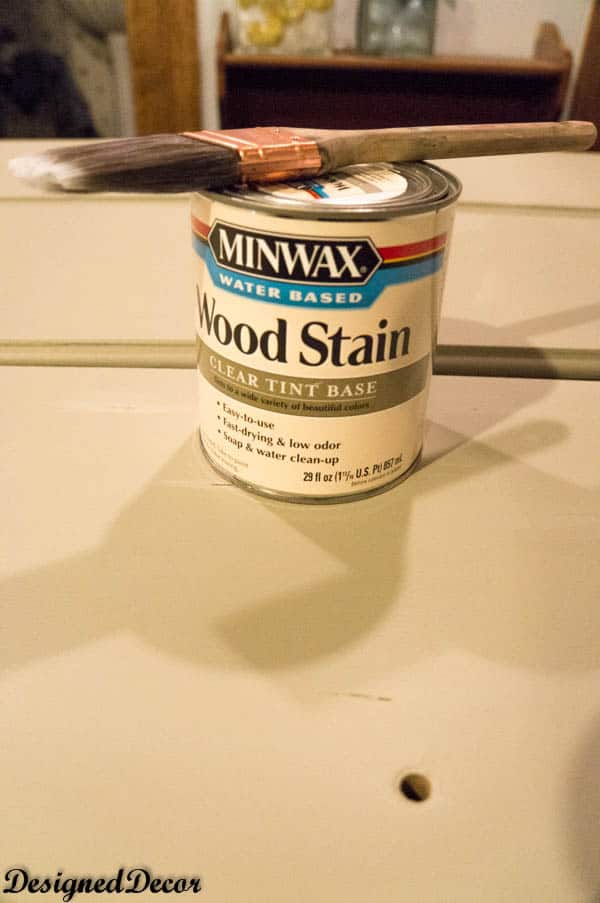 Once the 2 coats of Chalk-like paint dried, I knew this piece needed some more color to make her stand out in a room. I decided to use a dry brush technique and apply Minwax water based stain. I choose the color, coffee.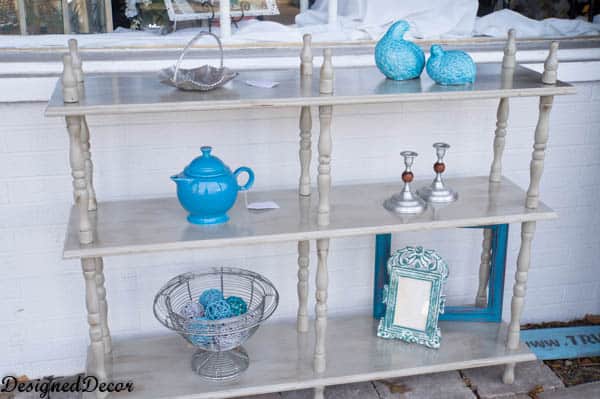 Adding the stain deepened the color and gave the piece more charter.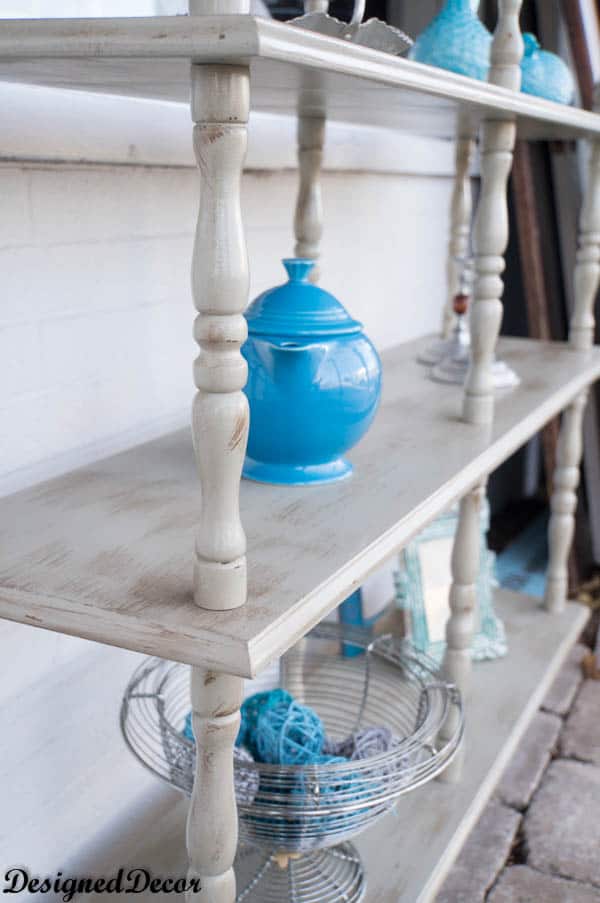 Took her to the shop and she found a new home! I am looking forward to the weather warming up so I can get outside and paint all those pieces in my garage that are wanting a new life.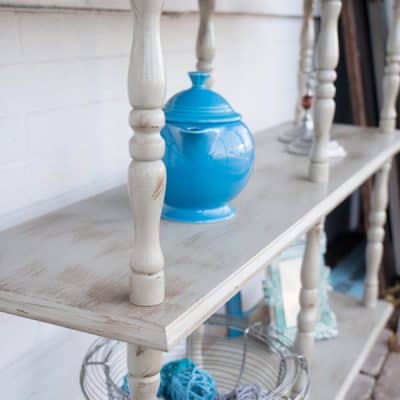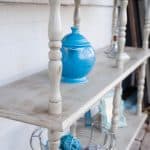 Join the DD Community!
Join the Designed Decor Community and receive weekly free tips on DIY home projects, painted furniture, decorating, and much more.