I have been on DIY cleaning products kick, and now I am sharing my homemade toilet bowl cleaner. You can also view the homemade laundry soap and fabric softener posts if you missed them.
I purchased some condiments containers and now I wish I would have bought the ones with the caps.  The ingredients separate and need to be shaken a lot before using.  Oh well, my finger will have to make do as a cap.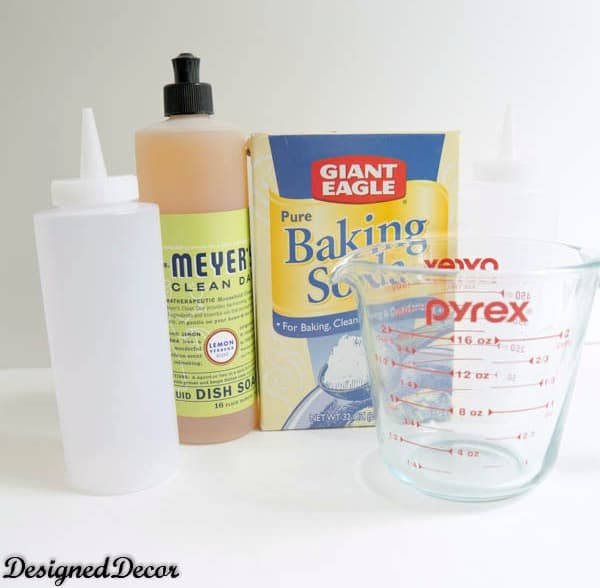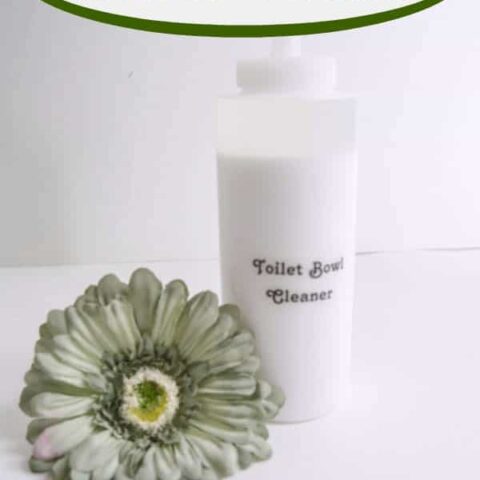 Homemade Toilet Bowl Cleaner!
Ingredients
1 2/3 cup baking soda
1/2 cup liquid soap
1 cup water
2 Tablespoons vinegar
Instructions
Mix all ingredients together and pour into a shakable container.
I am switching to cleaning products that are all-natural and do not contain harsh chemicals.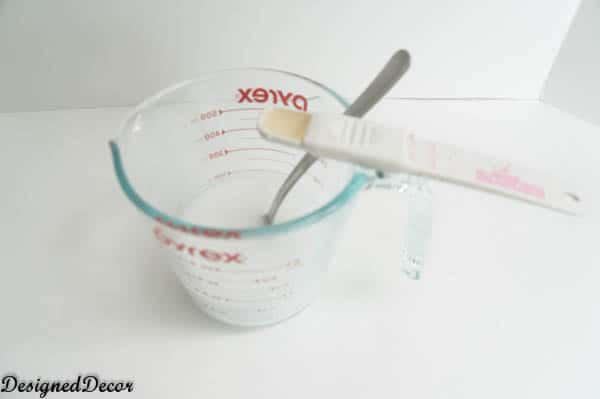 What homemade products have you tried? Leave some comments with tips and advice for cleaning with natural cleaners.
Join the DD Community!
Join the Designed Decor Community and receive weekly free tips on DIY home projects, painted furniture, decorating, and much more.