Sangria's are a perfect summer drink and so are margarita's so why not combine the 2! I made the perfect Margarita Sangria using some white wine, tequila, and few extras.
You can make as much as you want for a large party or just 1 small pitcher for a small gathering. I like how refreshing a white wine sangria is in the summer months. They pair perfectly with all the summer fresh fruits, desserts, and vegetables.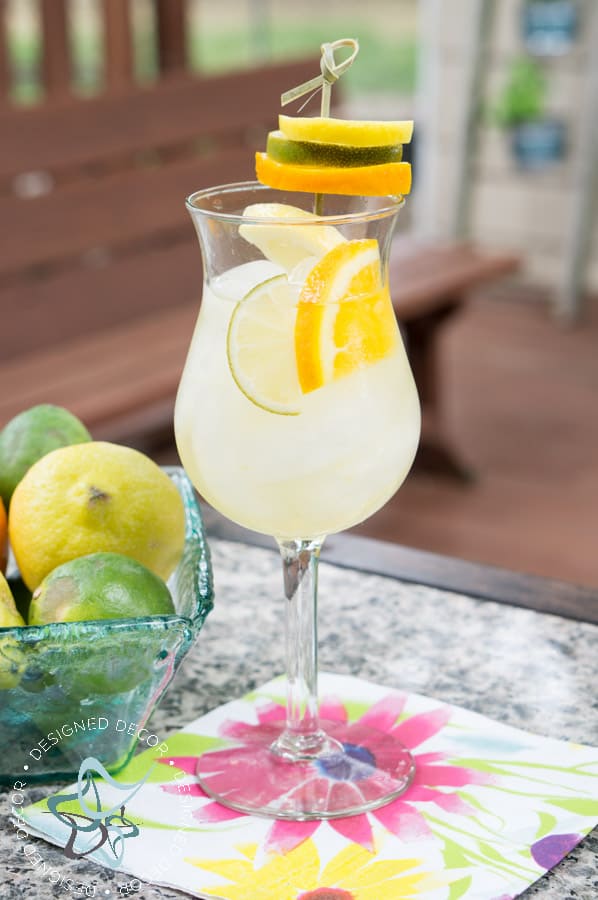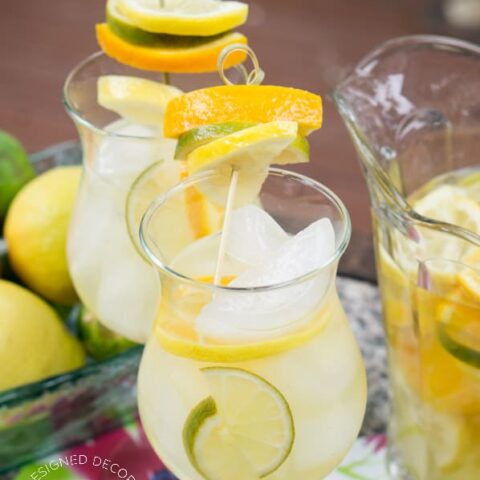 Margarita Sangria!
Ingredients
1 750 ml bottle white wine, chilled
1/2 cup tequila
1/2 cup orange liqueur
1 orange, fresh squeezed
1 lime, fresh squeezed
1 orange, sliced
1 lime, sliced
1 lemon, sliced
splash of lemon lime soda or orange juice
Instructions
Mix white wine, tequila, orange liqueur, and fresh-squeezed fruits into a pitcher and stir well.
Add sliced fruit and chill sangria mix for a few hours.
Fill glass with ice cubes and a few pieces of sliced fruit.
Fill glass 3/4 full and top with soda or orange juice.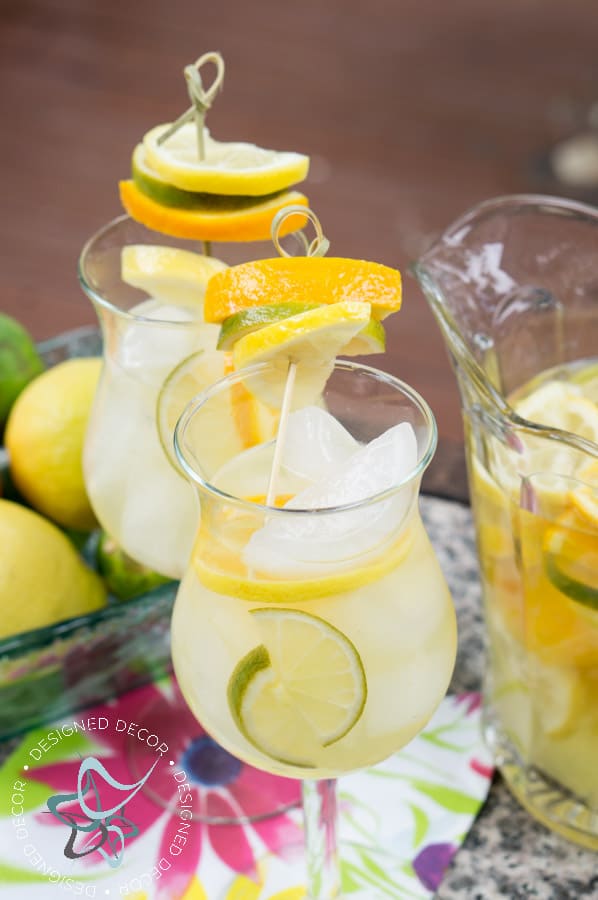 You could salt the rim of the glass before filling. This Margarita Sangria is the perfect blend of sweet from the sangria and the tart from the Margarita. They also complement your Mexican foods and chips and salsa. What is your favorite summer cocktail?


Join the DD Community!
Join the Designed Decor Community and receive weekly free tips on DIY home projects, painted furniture, decorating, and much more.