I am so glad to be sharing with you some information on a paint company that I have recently discovered, Paint Couture, The Couture Collection!™
About The Couture Collection!™
by Micki Coles
My husband Mike and I started Great Walls Supply in 2009 as a supplier and training studio for plaster, paint and faux materials, and now have over 300 professional applicators. We also gained experience painting many pieces of furniture with chalk paint and milk paint.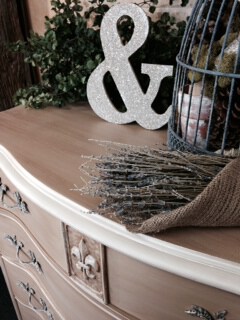 With the early success achieved in this marketplace, in 2010 we began working on developing our own line of paints, glazes, and finishes with our large paint manufacturers in the USA. We wanted a beautiful and versatile paint line that could be directly applied to furniture and cabinets that was not based on any type of chalk additive, and one that was more durable and affordable. After months of development, and many more months of testing Great Walls announced a complete line of acrylic paints for furniture, cabinets, and trim.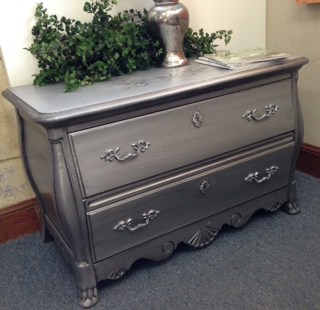 The Collection was announced in early February, 2013 to a select few local shops who sold the products to the DIY marketplace. So we began! I enjoy marketing our line using the couture theme and posting our colors with couture designer gowns on Facebook!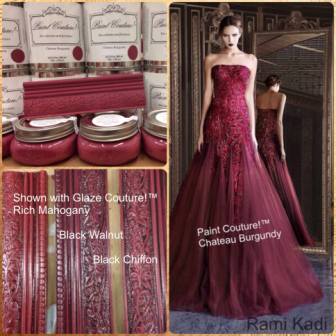 The products have been very well received! Great Walls is now receiving inquiries from all over the USA to resell our product line. As of June 1, 2014 we have established 70 Distributors in twenty five states and are in the process of establishing more all over the USA.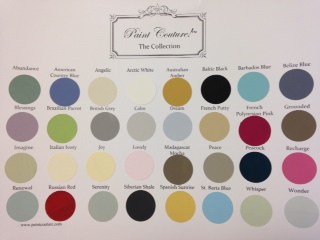 Our extensive line of paints, glazes, lacquers, gilding waxes. metallic paints and embossing plaster offers the customer many furniture painting options. We love working with and supporting our small business owners and I love creating new finishes for them to teach and use on their projects! You can order our products on line from our distributors or visit their stores. I invite you to visit our website at www.paintcouture.com for a list of Distributors, instructions, colors and more information.
I was lucky enough to sample this great product on my wine bar.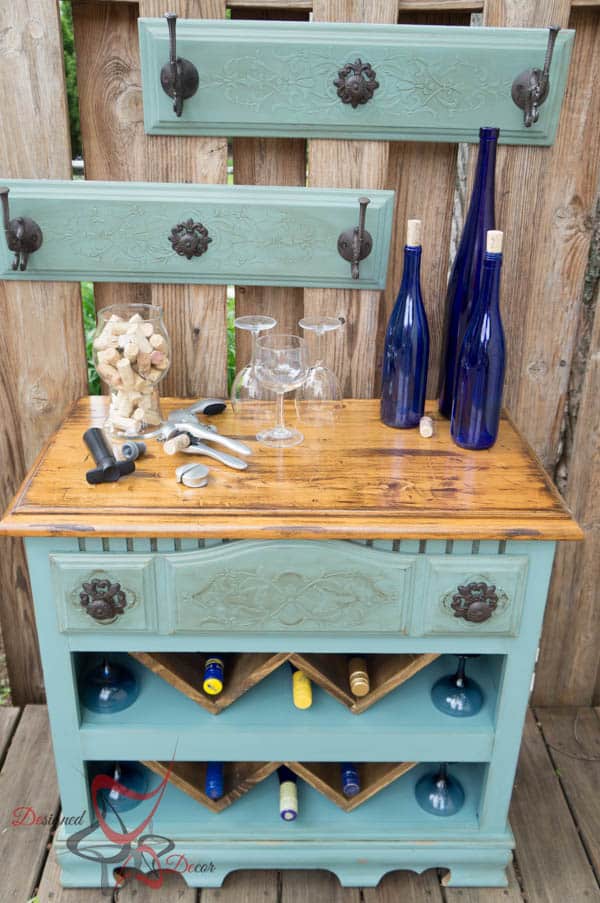 I used the Embossing medium on the drawer fronts, Paint couture in the color Abudance, Lacquer couture and Glaze couture in Van Dyke Brown. I loved this paint and it was so easy to use and clean up. You can also follow The Couture Collection!™ on Facebook, Instagram and Pinterest. Stay tuned as Micki will be hosting a giveaway on my site. One lucky winner will received 1 quart of Paint Couture, Lacquer Couture and Glaze Couture.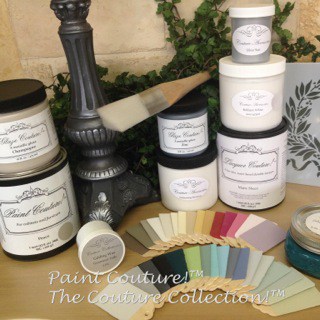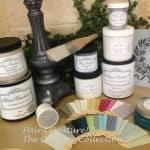 Join the DD Community!
Join the Designed Decor Community and receive weekly free tips on DIY home projects, painted furniture, decorating, and much more.