I received this accent cabinet from my neighbor, thanks Telma! They had moved and this piece she left behind, she called me up to come over and take a look and see if I could use it to paint and sell in my shop. Well, yes I'll take it, free and it has potential!
I love the simplicity of the arches and how much they add to the cabinet now that they have a different color of paint.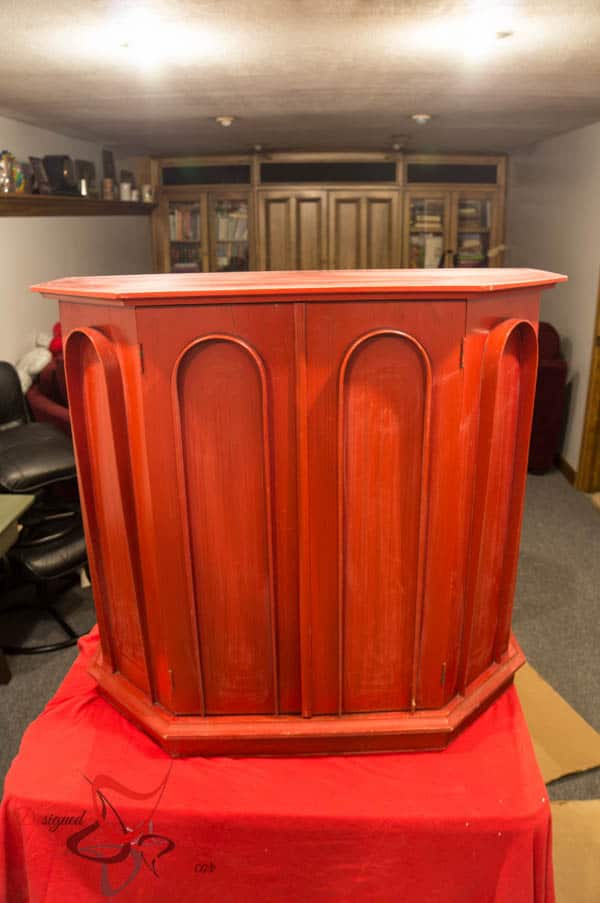 This piece was an orange-red and had a high gloss shine on it. I sanded the entire cabinet down before I applied my homemade chalk paint. I forgot to take a picture before I sanded her down.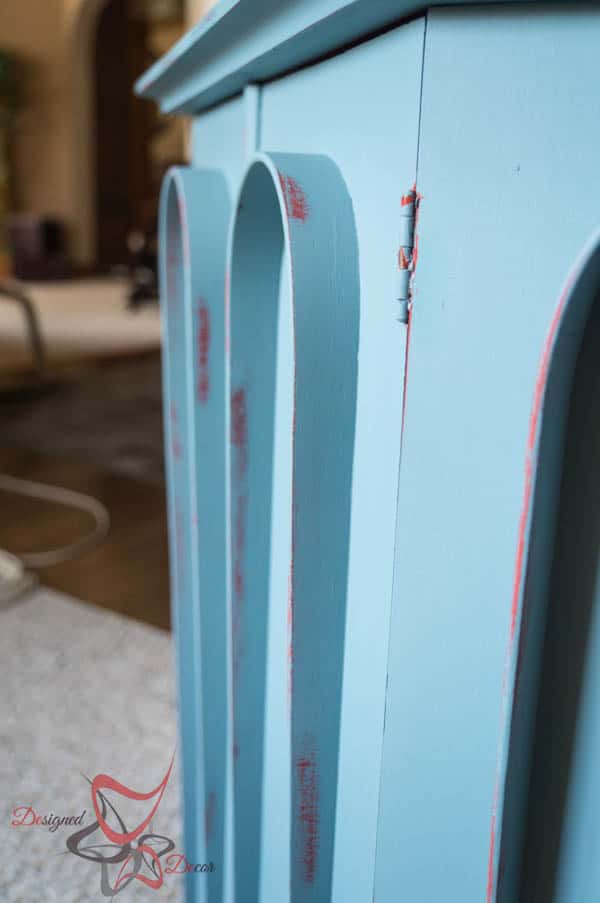 I stressed this piece because I loved the color combination of the blue and red colors together.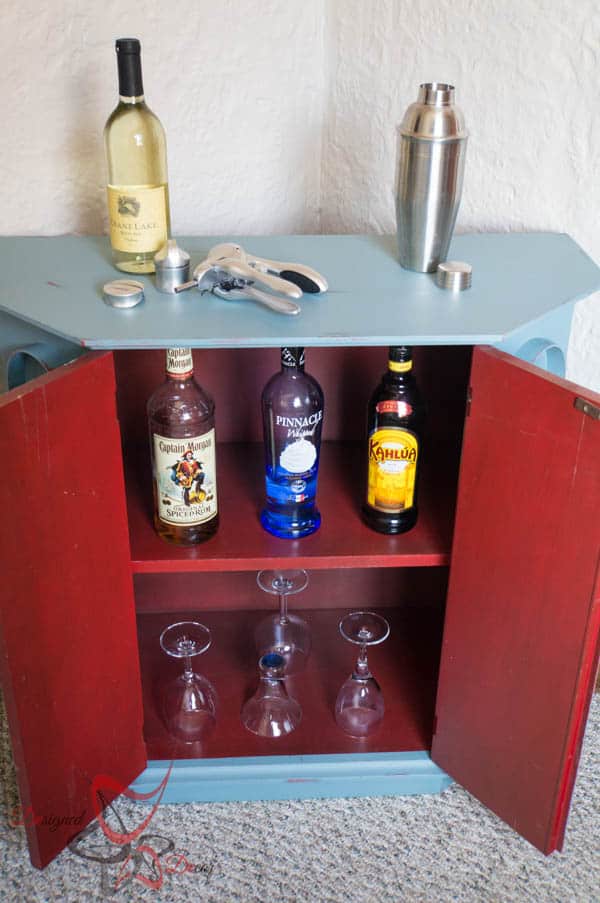 The inside of the cabinet was the red color, which makes this piece stand out. I think I can turn anything into a bar. I can see this pieces filled with glasses and a great assortment of alcohol. They only thing it would need is a basket to hold all the small bar pieces.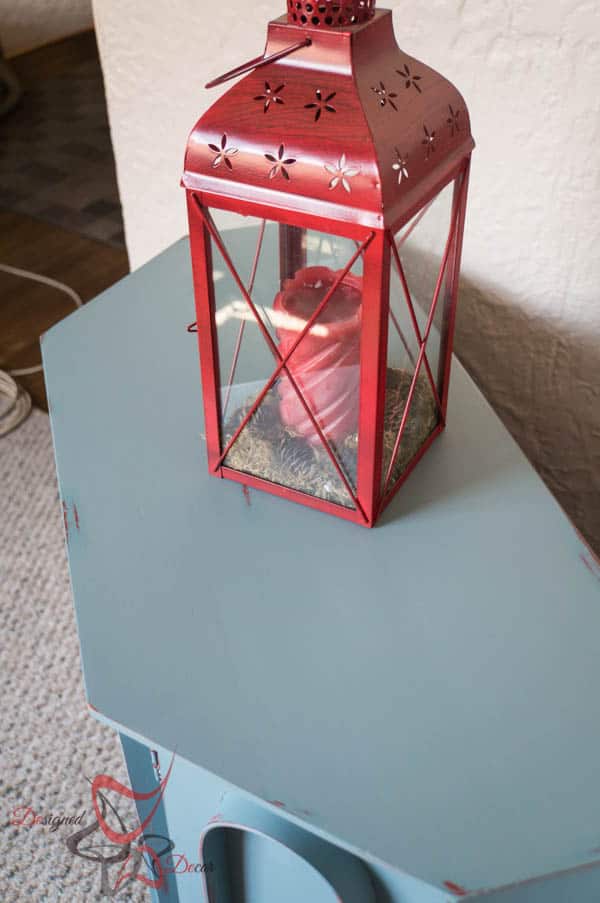 I love when pieces of furniture are in great shape and don't need glued, sanded and put back together.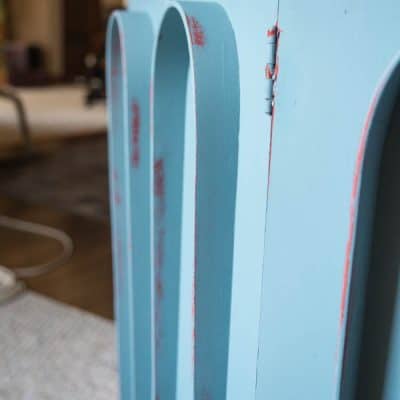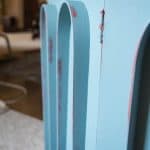 Join the DD Community!
Join the Designed Decor Community and receive weekly free tips on DIY home projects, painted furniture, decorating, and much more.