Spring is in the air, finally in Ohio!  So now it is time to start the Spring decorating projects. I love finding old wood windows, because you can use them in so many different ways.  I used this repurposed window for some inspirational words and a coat rack.  I also will be sharing 40+ Spring Inspirational Projects at the end of my post from other talented bloggers, so make sure you stay around for their Spring Inspirations too!
I found these old windows on the curb ready for the trash pick up.  Of course, I jumped out of my car almost before it came to a complete stop to grab these lovely's off the curb.  They were a set with the top and bottom window and it looks like they came out of someone's garage.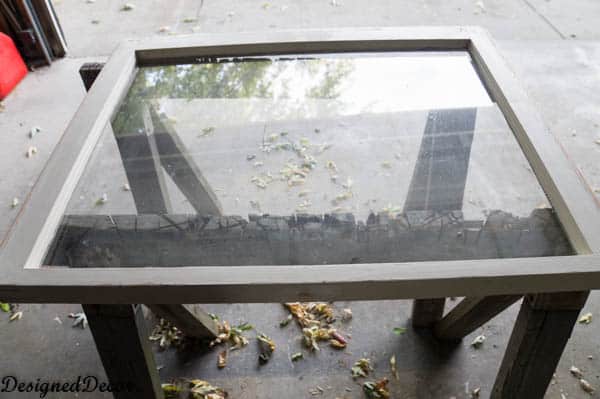 I decided to paint them in a classic black and use Cameron(Silhouette Cameo) to cut out my vinyl inspirational words.  I purchased the inspirational words from the Silhouette website.  I love the style and font of the design.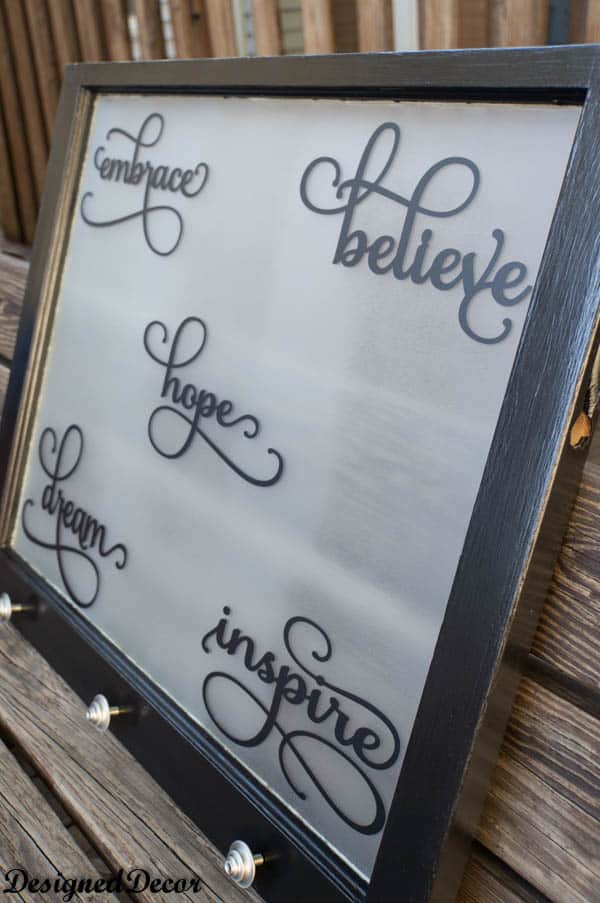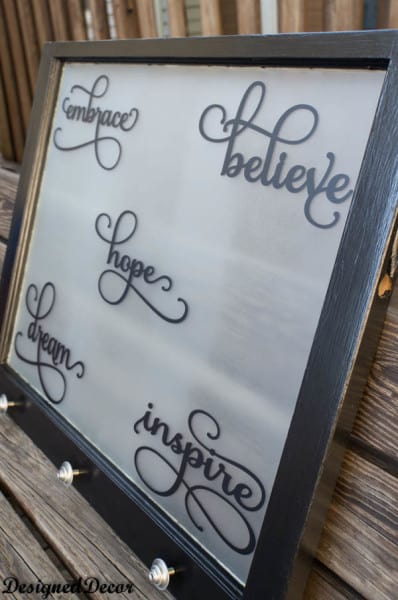 I spray painted the glass with Rust-Oleum Frosted Glass
.    I wanted the black vinyl to stand out and the frosted glass gave me the look that I wanted.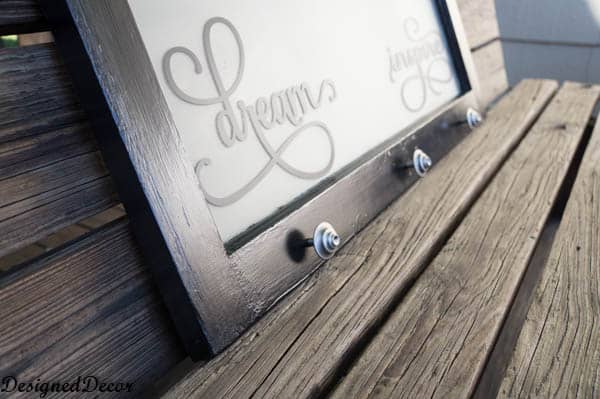 This was a simple project to complete, I think the hardest part was spacing the inspirational words on the glass.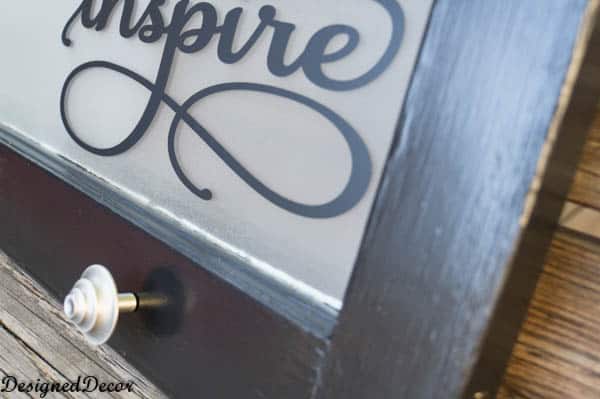 I added the brushed silver knobs to make this a multi-purpose piece.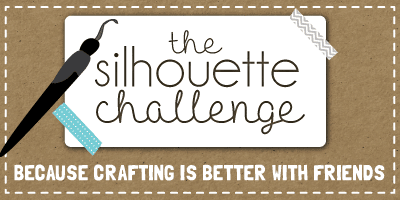 You will find some great Spring inspirations from my fellow bloggers.  You will want to check these projects out, because these ladies have some mad talents with their Silhouette machines!  Just click on each image, and you will be directed to the creative blogger who completed the wonderful project.
Want to Check Out More Silhouette Projects?
My Silhouette Challenge buddies and I are all sharing projects on our blogs today, so peruse the projects below for a wealth of Silhouette inspiration!
1. Dream a Little Bigger // 2. So Much Better With Age // 3. Adventures in All Things Food // 4. Creative Carnival // 5. The Kim Six Fix // 6. feto soap // 7. One Dog Woof // 8. The Experimental Home // 10. Architecture of a Mom // 11. Grey Luster Girl // 12. Minted Strawberry // 13. Designed Decor // 14. Tried & True // 15. Silhouette School //  17. Weekend Craft // 18. Practically Functional // 19. Please Excuse My Craftermath… // 21. unOriginal Mom // 22. Creative Ramblings // 24. A Glimpse Into Barb's Life // 26. Simply Kelly Designs // 27. Cutesy Crafts // 28. Persia Lou // 29. Whats Next Ma // 30. Two Purple Couches // 32. Nearly Handmade // 33. Get Silvered // 34. Ginger Snap Crafts // 35. Life After Laundry // 36. The Sensory Emporium // 37. Monograms & Cake // 38. The Thinking Closet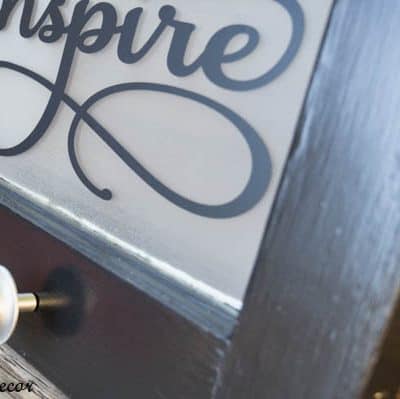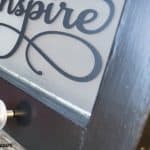 Join the DD Community!
Join the Designed Decor Community and receive weekly free tips on DIY home projects, painted furniture, decorating, and much more.