I am excited to share my new discovery for easy dinner meals with very little prep and no planning.  Let me start by saying I don't like to cook.  I LOVE baking and making breakfast, but dinner meal planning is not my favorite.  I am the type of person if I had a choice of someone cooking dinner for me or having a maid, I would choose the chef.  I am someone who hates to have the same old meals every week and month.  When I make a new recipe, my family always jokes with me and says, "We will never have this meal again."
This post contains some affiliate links.  Click here for my full disclosure policy.  
Since cooking is not on the top of my favorite list, I also will avoid making recipes that are ingredient intense or require a lot of prepping.  I hate having to add items to my grocery list that I will only use in that one recipe and then I end up throwing away the unused food.    I also hate searching for dinner recipes that are delicious and easy to make.  I bookmark all sorts of recipes on my Ipad or pin recipes to my Pinterest board and never see them again.  My Pinterest dinner board looks amazing, but I know I will never make them.   Does this sound like you?  If it does, then you will love what I discovered to make my meal planning easy, no more wasted time pinning, my grocery shopping lighter, and no unused food.  Stick around to the end of the post and you can enjoy 4 FREE meals.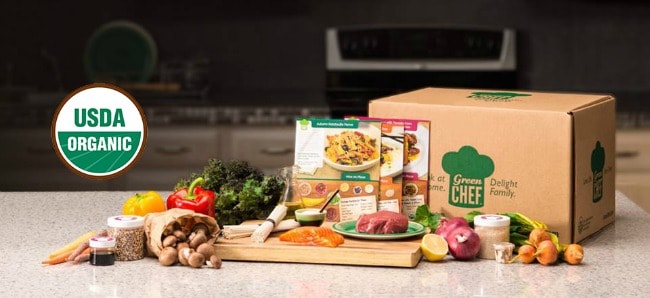 Green Chef is an organic meal delivery service.  I know meal delivery services has been around for a while and I have known about them.  Eating organic is very important to me and if I was going to do a meal delivery service, it needed to be organic.  When I researched the meal delivery services in the past, I never discovered Green Chef, or maybe at the time they did not deliver to Ohio.  So I was over the top excited to discover GC and they deliver to Ohio.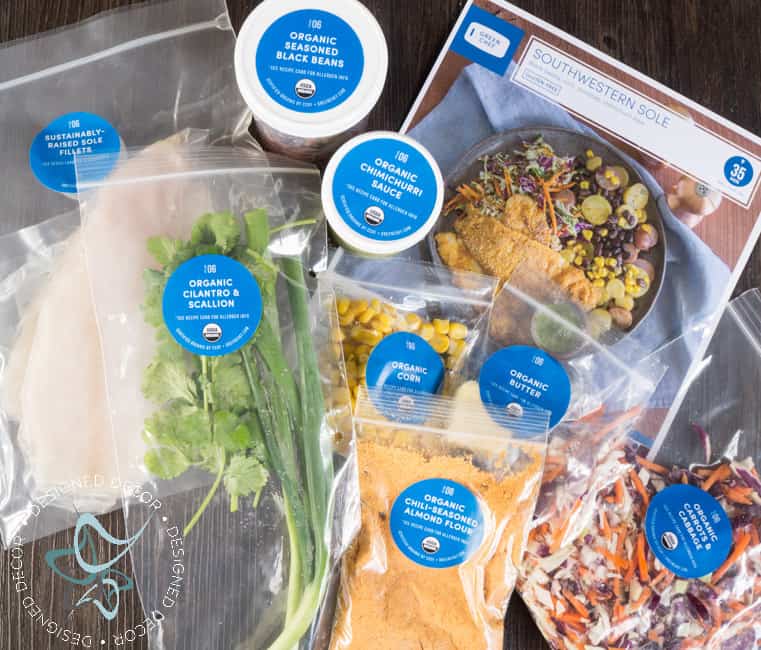 So my first box arrived at my doorstep after picking up my meal plan.  They have a 2-person meal plan or a family plan.  You can even pick the type of meal plan, they offer Vegetarian, Omnivore, Carnivore, Vegan, Gluten-Free, and Paleo.  The great thing is you can change the type of meal plan as often as you like.  So if you want to try new foods or a different type of diet, you just change the meal type.  My first delivery showed up right on schedule.  You also pick the day of the week you would like your delivery.  Everything is packaged in these handy color-coded packages, along with a meal card for each meal in an insulated, refrigerated box, so you don't have to worry if you are not home at the time of delivery.  All the packaging is recyclable, otherwise, it would not be called Green.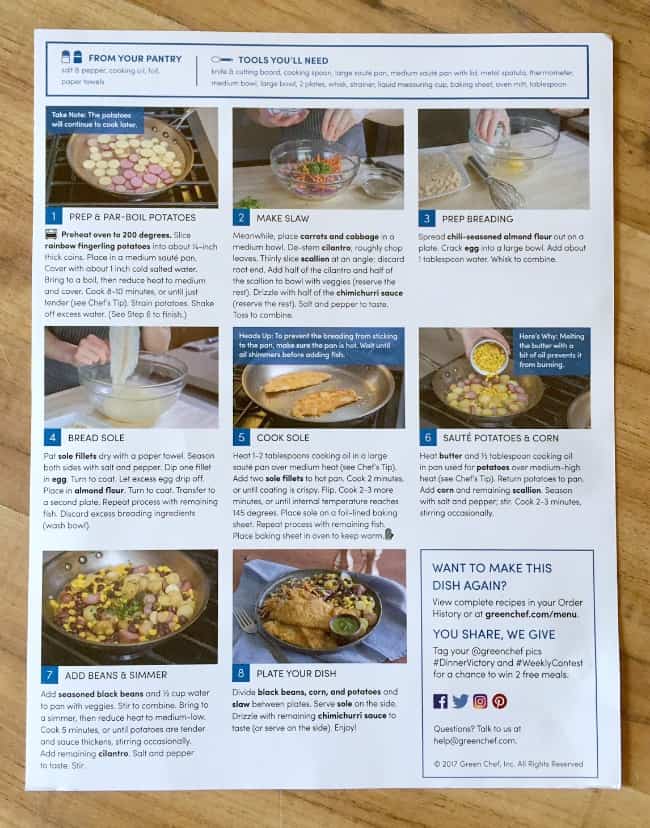 Each recipe card has the step by step directions on how to prepare the meal.  There is always very little prep for each meal.  The directions are easy to follow and everything makes for a very simple clean-up.
All the packaging can be recycled or cleaned and used again.  We only have a few of our dinner dishes and a few prep and cooking pans to clean after each meal.  I like the idea that most of our clean-up is done before we even sit down to dinner.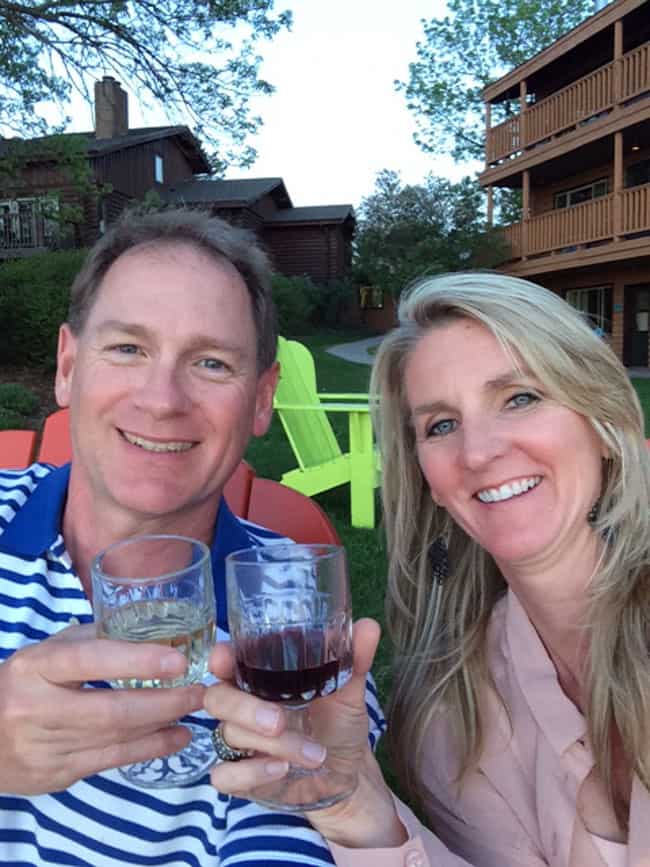 Mr. DD was skeptical about me doing this meal delivery service.  After our first week of meals, he said he loved the fact that we were no longer throwing away so much wasted food and money on the unused food.  After the second week of meals, he said he liked the fact that he was learning a few more things about preparing meals that he never knew.  Yes, Mr. DD and I have now started to make meals together.  This has now become "our" time after a long day of work.  I have to say this is one of my favorite things because I used to do all the planning, prepping and cooking and you know how much I love that. NOT!  Mr. DD must be convinced because he came home the other day and told me he was telling a few people about Green Chef and how convenient it is to cook.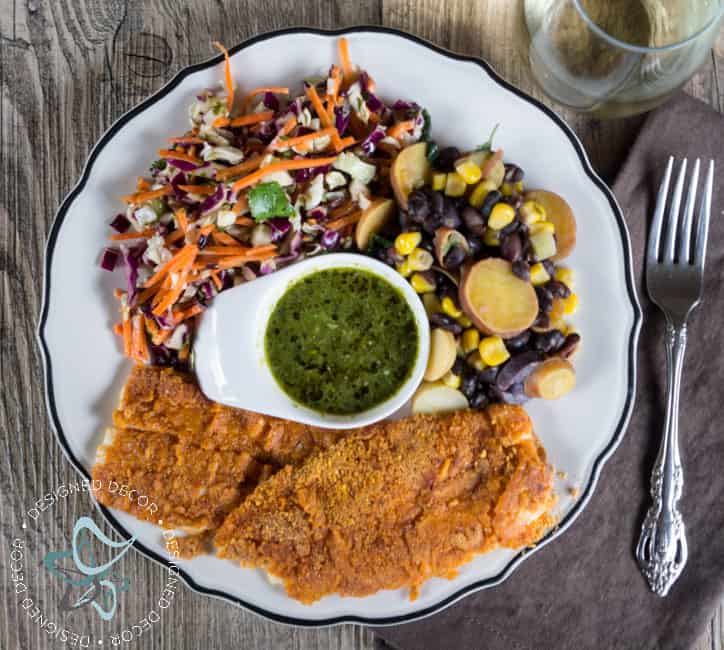 Even though the meal plan states a 2-person meal plan, we have continually had leftovers.  The Southwestern Sole dish, we added a few more fish fillets to the dinner and had enough seasoning to make the fish, and had enough of the slaw and veggies for a third meal.  The Southwestern Sole meal was 640 calories per serving and like I said we were able to have 3 servings so our individual serving was less.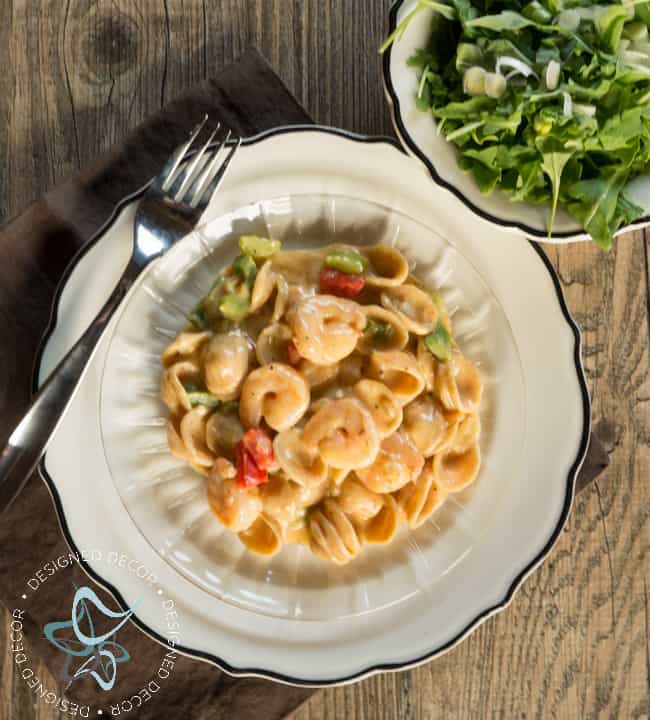 This Cajun Mac'N'Cheese meal is 660 calories per serving.  The meal selections we have loved and have all been very good.  I do want to say that neither of us has food restrictions nor are we picky eaters.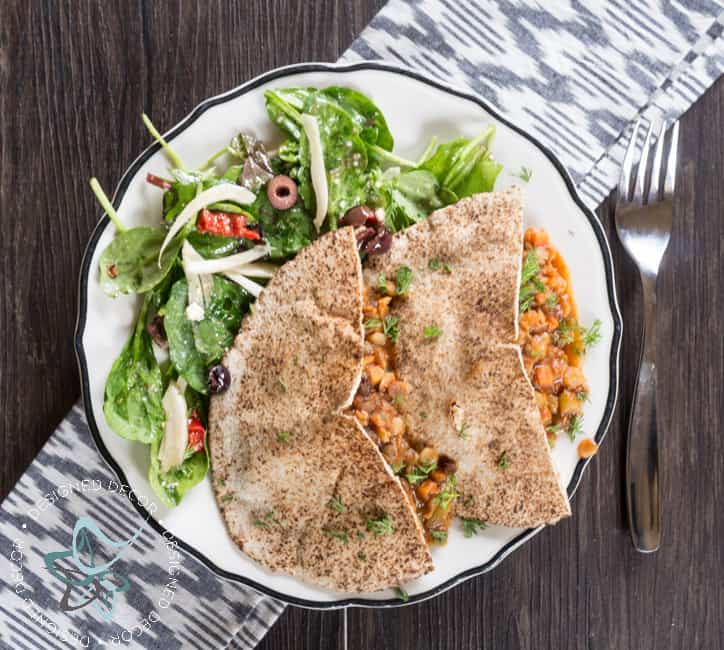 The Mediterranean Sloppy Joes had plenty of extras.  I heated up a few extra shells that I had in the refrigerator and my son also had a meal with us that day.  The best thing about the Green Chef service is no commitments and you can skip as many weeks as you need.  You just need to plan a week ahead to change your delivery.
If you would like to try out Green Chef and enjoy free meals make sure to email me for a referral link.  Yes, we are paying for the convenience of having a food delivery meal service and in my eyes, the convenience is so worth the price of each meal.  I hope you will use my referral link and discover some really convenient delicious meals.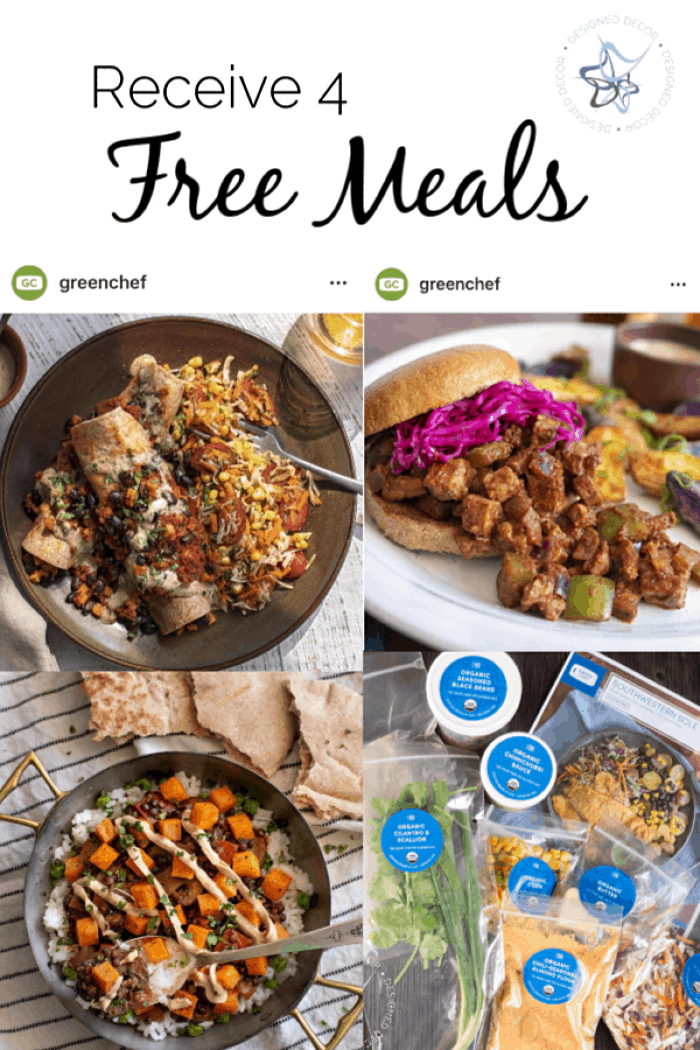 Join the DD Community!
Join the Designed Decor Community and receive weekly free tips on DIY home projects, painted furniture, decorating, and much more.