This Sphere Lighting was made for a client. I did a small custom decorating job of redecorating her space. I found the sphere orb at Home Goods and thought it would be a great addition for my client.
The metal orb was originally blue, and it was being displayed next to a red metal orb and it reminded the client too much of a patriotic theme, so she wanted me to change one of the colors. The space that the metal orbs were being placed need some light, so that is when I decided to turn this metal orb into sphere lighting.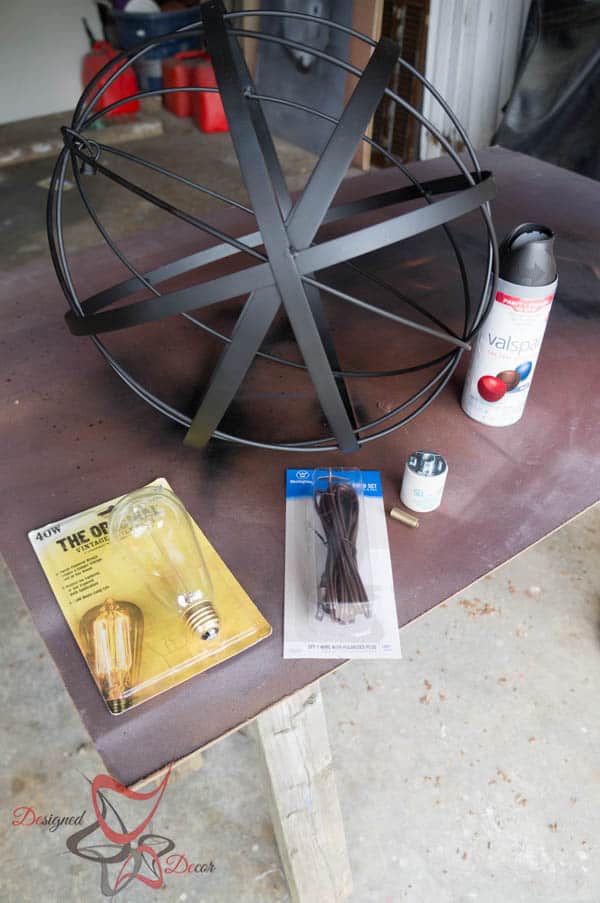 I apologize for not taking the before picture, sometimes I get so excited to start a project, that I forget to have my camera in hand before I start the DIY. I saw many tutorials of people turning existing spheres into lighting which included drilling or soldering, both of which I did not want to do for this project. So with a little manpower from Mr. DD, he attached a metal link around the top of the sphere and attached the lamp cap that is needed to connect the lamp socket. I spray painted the socket, sphere and lamp cap all black and began to wire my light together.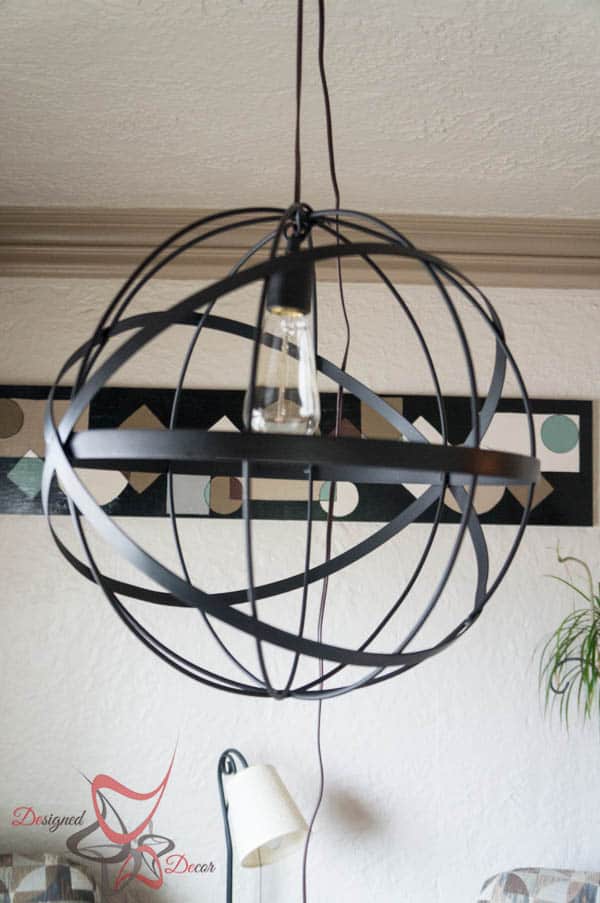 Since this lamp was going to be placed on stop of a survey stand, I did not add a decorative chain. I usually like to add a chain to help support the lamp wire, but it was not needed for this sphere lighting.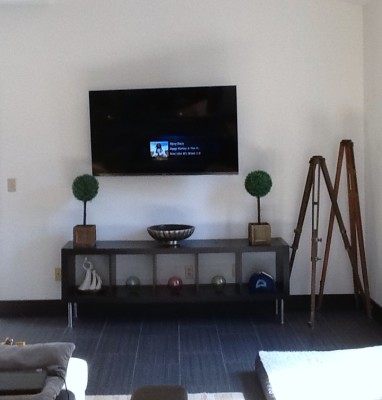 Here is a before picture of the space that was being redecorated. Sorry for the bad camera phone shot. The client had great bones to the space, she just needed a little more attention to details.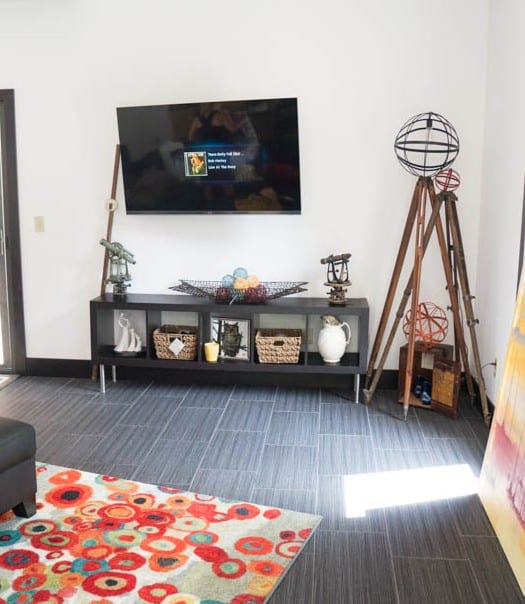 A few simple additions and now the client has a space that is filled with more color and character. The only additions that were added was the great colorful rug, the original piece of artwork created by myself and my decorating partner, the metal spheres, the wicker baskets and the metal basket on top of the stand. You can simply move a few pieces around and create a great space.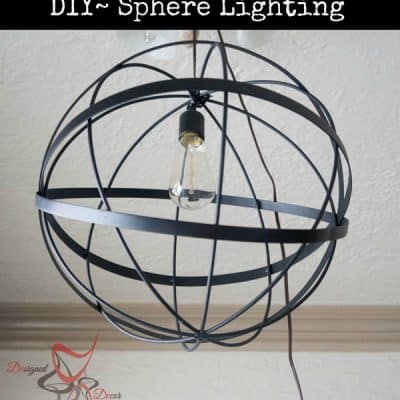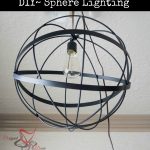 Join the DD Community!
Join the Designed Decor Community and receive weekly free tips on DIY home projects, painted furniture, decorating, and much more.