I have updated my dining room for spring and my favorite item in my refreshed space is my DIY rustic metal tile wall decor.
This post contains some affiliate links. Click here for my full disclosure policy.
A few weeks ago I saw a very similar item, I did not save the picture and now I can't find where I saw it.  I do know it was $78 for a smaller version of mine.   Inspiration struck and I showed the image to Mr. DD and told him I wanted to make one just like this for our dining room.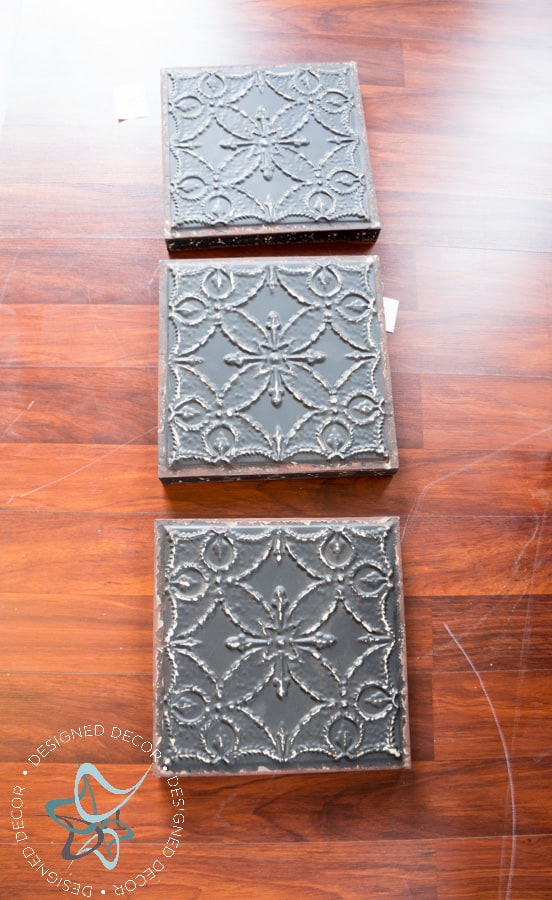 Earlier that same day, I was at World Market shopping for my Dining Room Refresh and saw the Venetian tile plaques. <— They are discontinued but you can use these galvanized ceiling tiles.   After I saw the inspiration piece, I called my local World Market to hold 3 of those tiles and I would be in the next day to get them.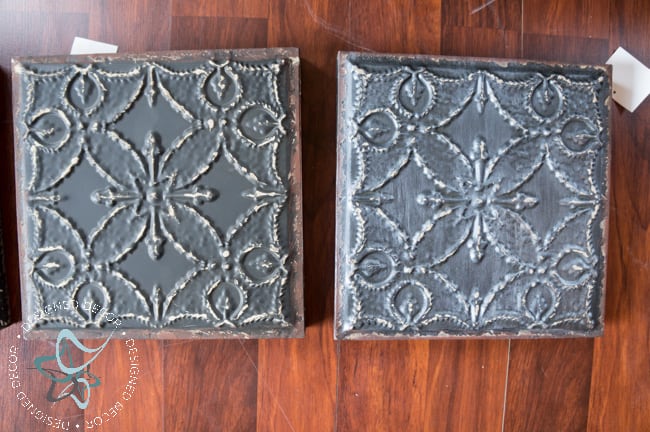 I started by applying pewter organza from Maison Blanche to give it a galvanized metal look. This product has been discontinued, however, I recommend using this gunmetal metallic antiquing gel.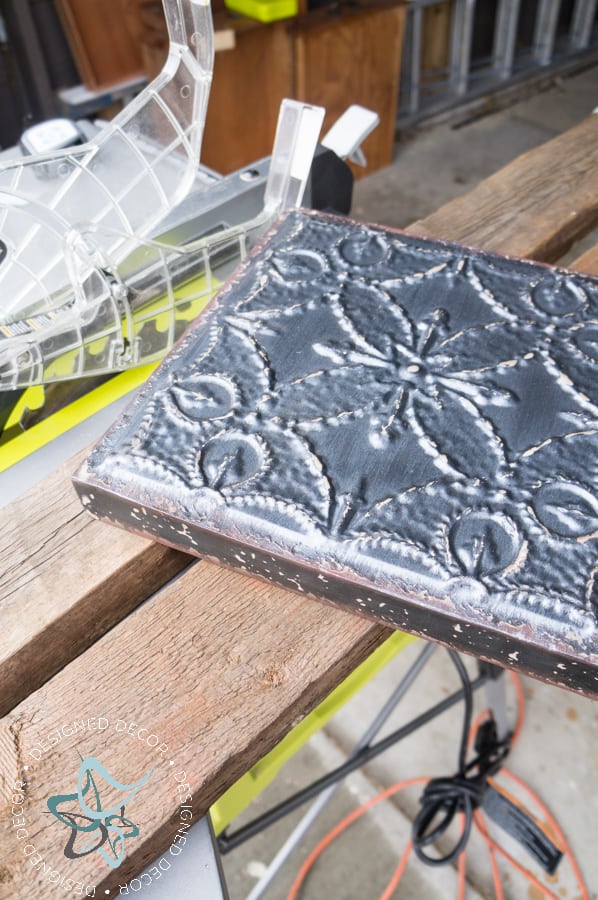 We had these old 2 by 4's in our garage that we picked up at a garage sale over a year ago.  I was educated by Mr. DD that these are vintage and old because they actually measure 2 x 4.  I guess I did not know that today's 2 x 4's are not the exact measure.  This is the perfect wood to use to frame the metal tiles.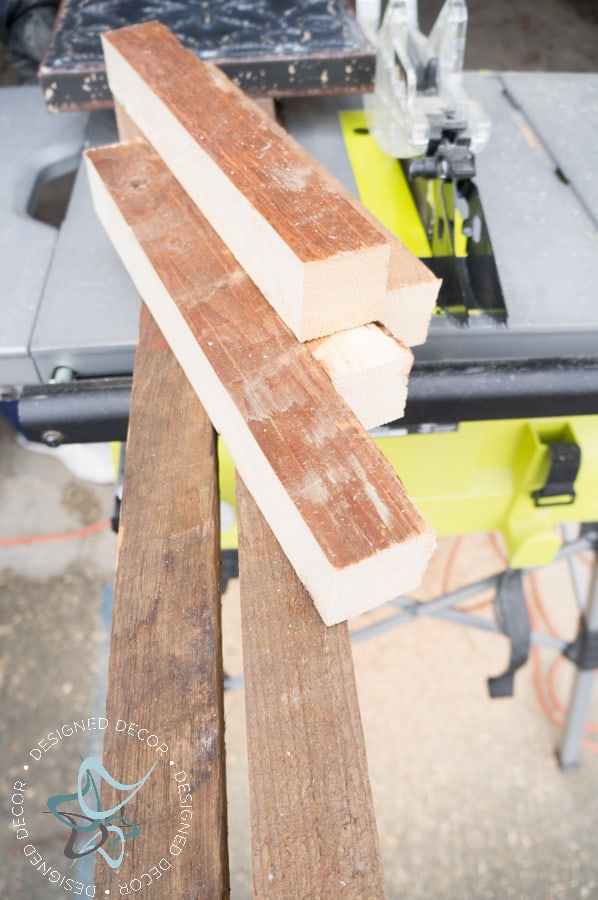 We started by cutting the 2 x 4's down the middle with a table saw.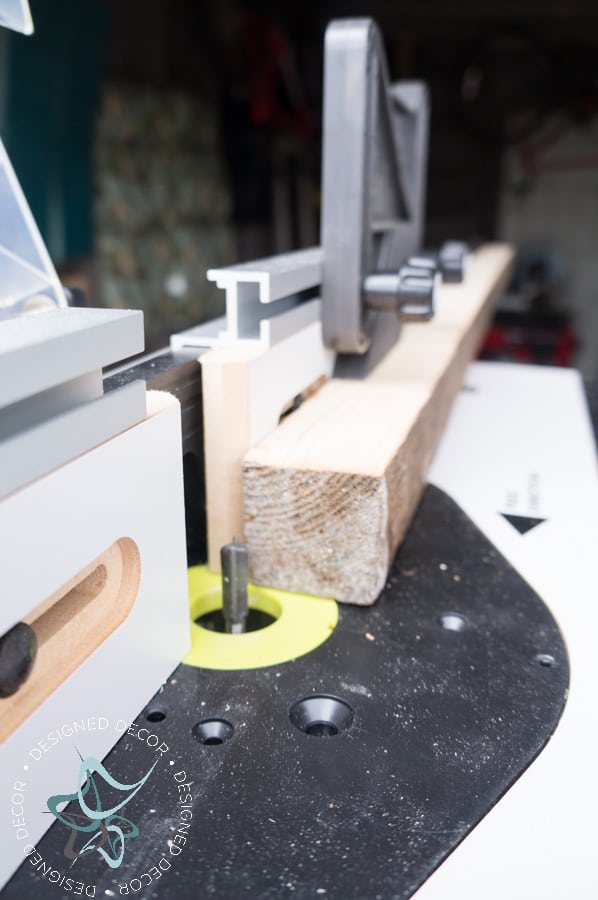 This project quickly went from a "We" to a Mr. DD.  He could hardly wait to use the Ryobi router and table.   Since the router bit was not high enough to take away the proper amount needed to completely recess the metal tins, 2 passes were needed.  Mr. DD set the router height to the full length of the bit for the first pass.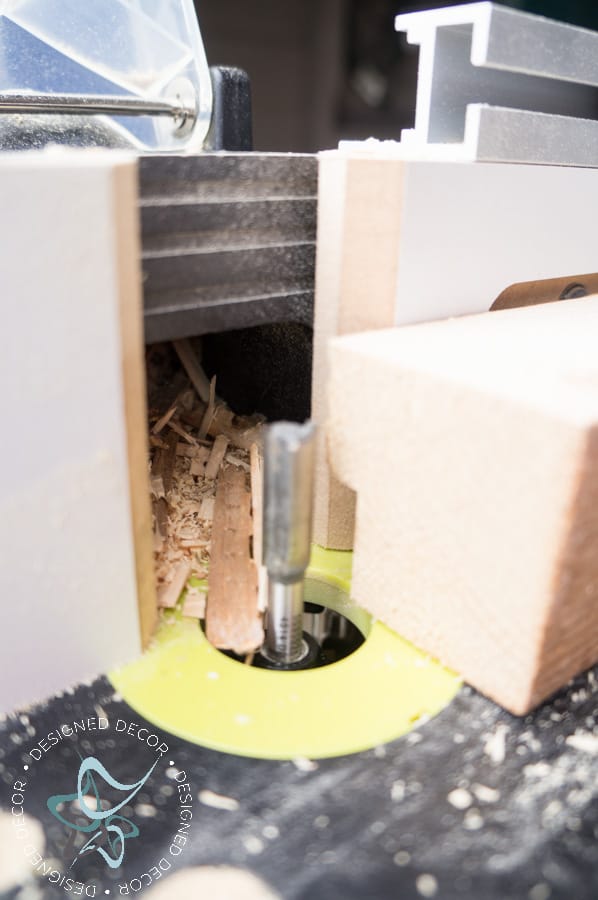 Once the first pass was complete, Mr. DD placed the metal tin in the frame to measure to see how much additional wood needed to be removed.  He adjusted the router bit as needed for the second pass.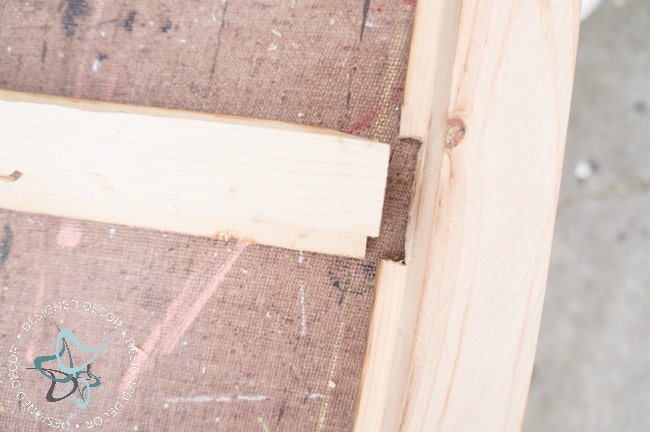 After all the wood pieces were routed out to fit the metal tins, he notched out space for the center dividers to fit into the side frames.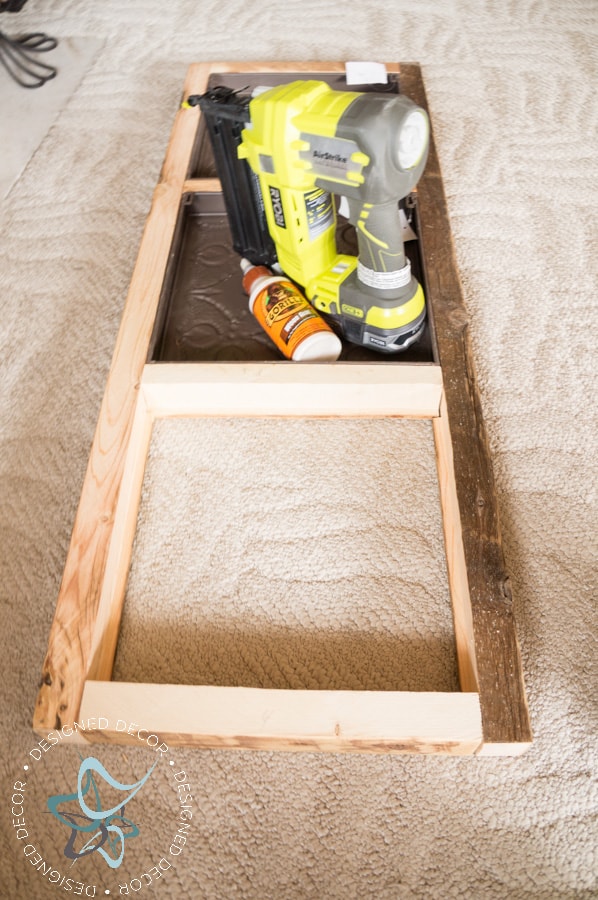 Once the frame was routered and cut to size, the project went back to a "We."  I attached the frame using Gorilla Wood Glue and my Ryobi Brad Nailer.  (my favorite tool)  I stained the frame using Minwax in "Provincial."  I did a test stain on the back of the frame to see what was going to match the original "aged old wood" look.  Since the 2 x 4's were ripped down the middle, I had fresh-cut wood to stain to match the sides.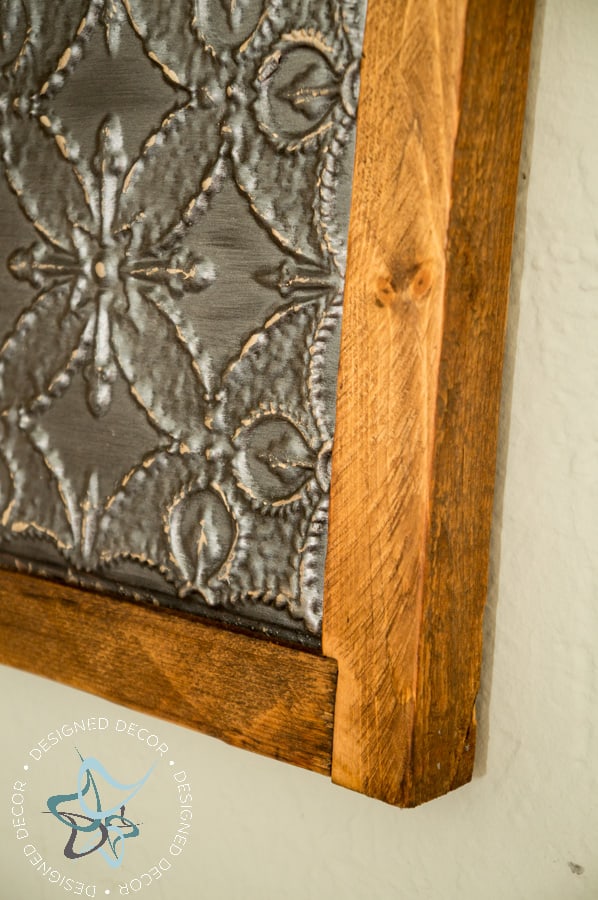 Can you believe that the fronts of the frames were stained in provincial and the sides are only sealed with polyurethane.  What a perfect match.  Since Mr. DD is loving his new router, he now has a "Honey-Do" list of projects I want to complete for the shop to sell.  We are off to look for some old barn wood for these projects.  Make sure you visit these other great Spring projects from my friends.
Chevron Wood Easter Egg by Kim Six Fix
Fruit and Vegetable Bin by Designs By Studio C
Wooden Swing Shelf by Domestically Speaking
Wooden Easter Eggs by Create And Babble
Repurposed Easter Cross by Prodigal Pieces
Planter Box Centerpiece by Refresh Restyle
Upcycled Drawer Front Planter by Confessions of A Seral DIY'er
Rustic 3 Panel Wall Decor by Designed Decor
Key West DIY Wood Planter Box by H2OBungalow
Baseball Bookends by Virginia Sweet Pea
Chair Back Bird Feeder by Interior Frugalista
Wood Slice Rolling Plant Stand by My Repurposed Life

Join the DD Community!
Join the Designed Decor Community and receive weekly free tips on DIY home projects, painted furniture, decorating, and much more.