I am sharing the last of our design boards for the HOFHideaway. This cozy Modern Living Room Design Board is a favorite because of the plans to build a Murphy Bed in the living room to accommodate additional guests.
One of the big focal points in the living room space is the wall where we are building the Murphy Bed.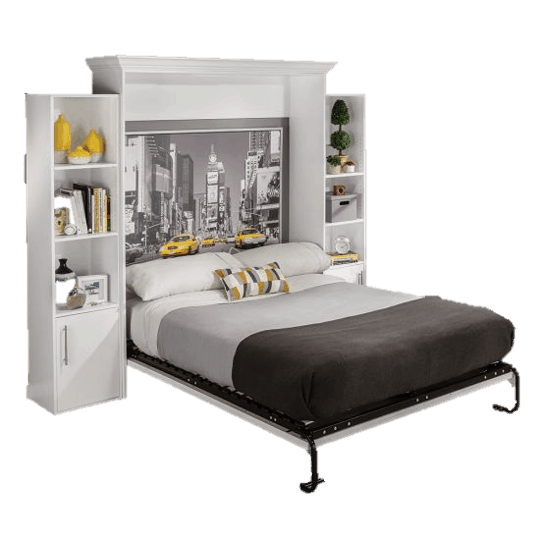 This post contains affiliate links. Click here to see my full disclosure policy.
We are using the design plans from Rockler. We had to modify the plans since we were building the bed into a recessed area in the shape of a bay window. I don't know what the term is when you don't have a window in the recessed area. We are planning to build cabinets on each side of the bed for additional storage. We are also using the Hardware Kit from Rockler as well. This one has the mattress platform included so we only need to get a mattress for the Murphy Bed. We are planning on using a Leesa Mattress for the Murphy Bed as well as in the main bedroom.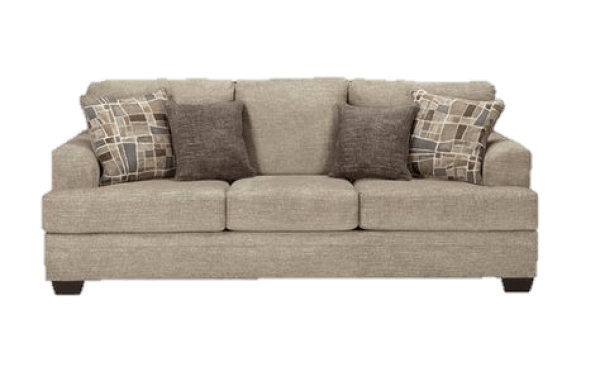 We are also using a sofa bed for another way to have additional sleeping. This Mariel Queen sleeper sofa is the perfect color to coordinate with all the other color schemes we are using in this space. Our space will sleep 6 and we are thinking about having air mattresses available for kids so the adults will have more comfortable areas to sleep.

Iris Side Chair– I love a tufted side chair and this color goes perfectly with the sofa. I plane of having a seating area in front of the Murphy Bed area.
Likens End Table – I chose this side table because it is similar to the bar stools that I already have that we will be using for the breakfast bar and island. So I am tying in like items from one section to the other to have a nice flow in the open area.
Lily Light Canvas Print – I need an oblong print to go above the sleeper sofa. I like the modern touches that this one would bring to the living area.
Cliffside Semi-Flush Mount Light – I love the 2 tone metal that this light has. It is hard to find inexpensive lighting that fits the designs style that I like.
Do you make designs boards before you change an area in your home? I find that it helps me to see if things will look good together in a space. It helps to have everything all together one page for inspiration.

Join the DD Community!
Join the Designed Decor Community and receive weekly free tips on DIY home projects, painted furniture, decorating, and much more.