I can't believe it is December already! Are you getting ready for Christmas? We only have 26 days from Thanksgiving to Christmas this year, not much time to get all the decorating done, cookies baked and presents purchased and wrapped. So I made these cute Countdown to Christmas Frames to help keep track of how many days until we Celebrate.
I thought this would be a creative way to have a countdown or advent calendar without taking up a lot of space.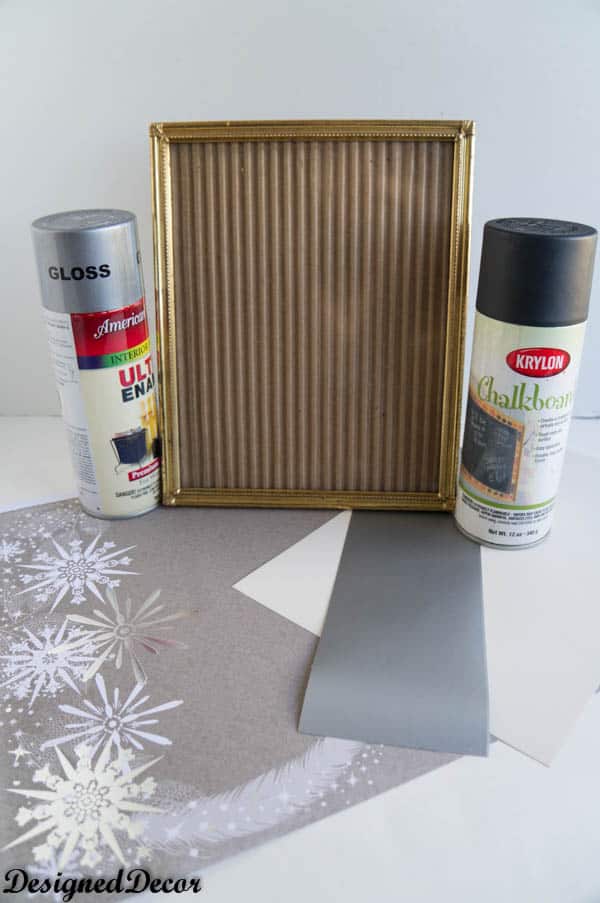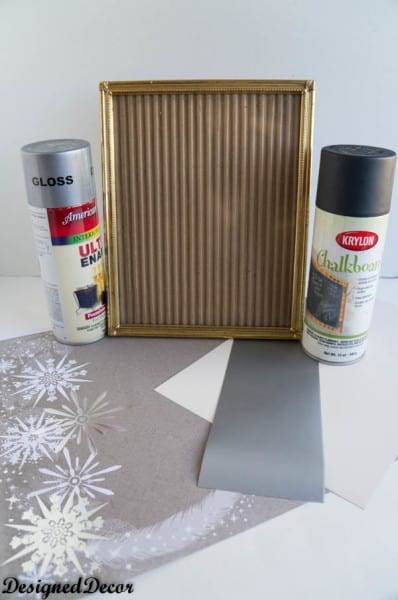 The first step is to find the paper that you will be using for your background. Once you have your paper, cut it to fit the size frame you are using. Once you cut your paper then you can decide where you will be placing the chalkboard square for the number. I speak of this from experience, since each background of mine were different, I placed the chalkboard square in different places.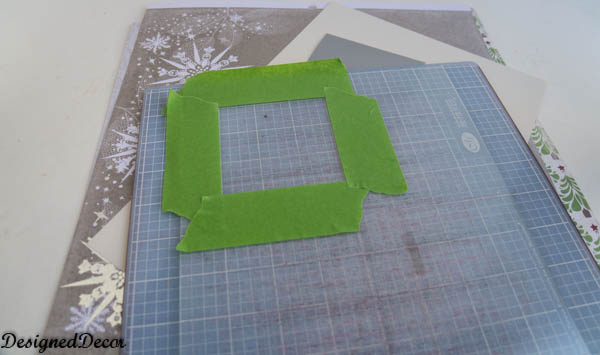 I used my graph lined cutting mat to line up where to place the tape so I could make sure that my lines were straight.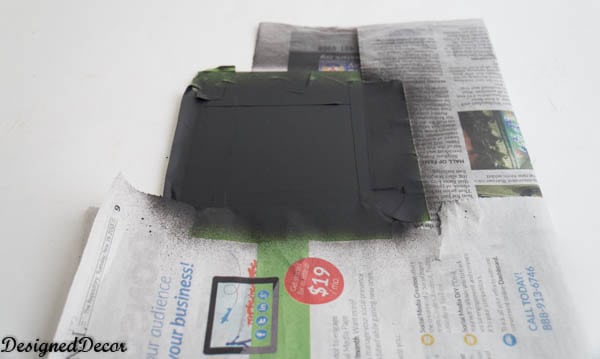 Cover up the remaining glass so you don't get the over-spray all over the glass.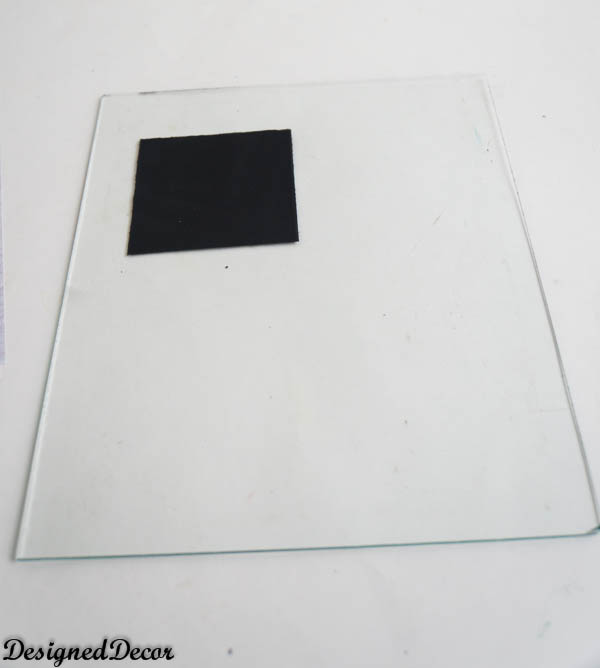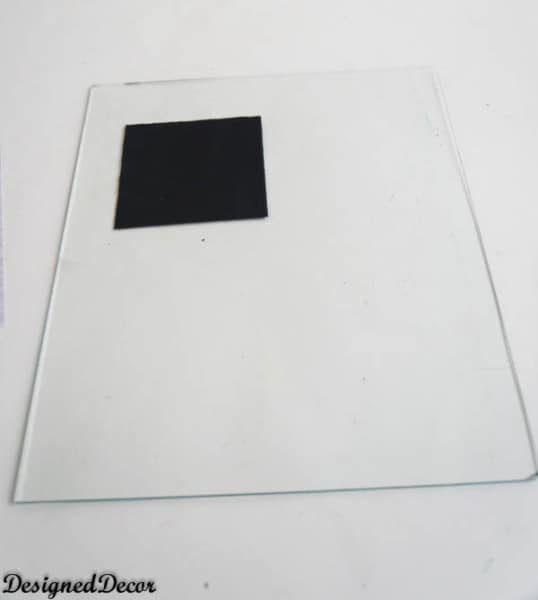 I used Cameron ( my Silhouette Cameo) and vinyl to make my letters.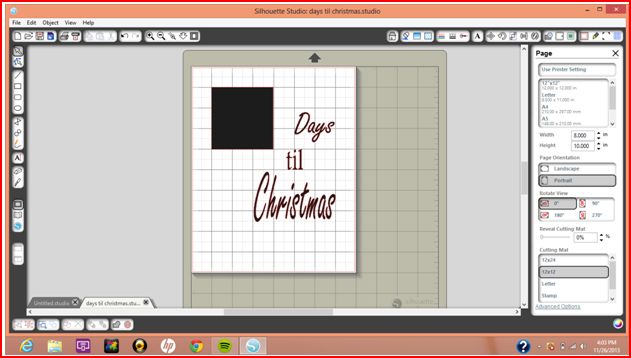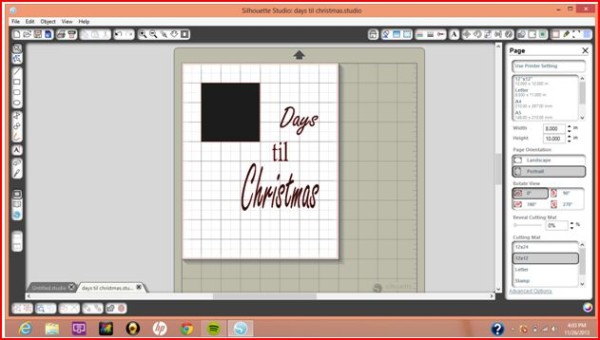 I made 3 different frames since these are going to my shop to sell for the Christmas season.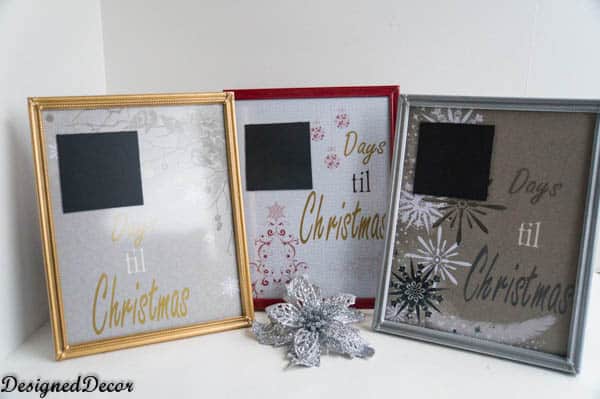 Which one do you like?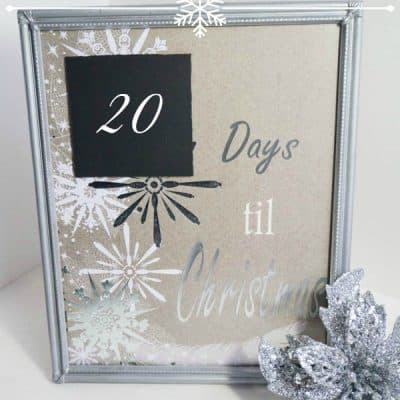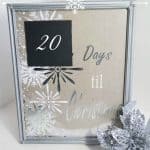 Join the DD Community!
Join the Designed Decor Community and receive weekly free tips on DIY home projects, painted furniture, decorating, and much more.