Do you love to build things? Do you love using power tools to get the job done? Better yet, do you like to see girls build things with power tools? Well, let me share some of my favorite DIY wood projects using power tools from some very talented girls + guy!
The power tool challenge team has had a busy summer so this month we decided to pick our favorite woodworking DIY projects that were made using power tools. We have gathered them all together to share with you in hopes that you will find some inspiration for your next home project.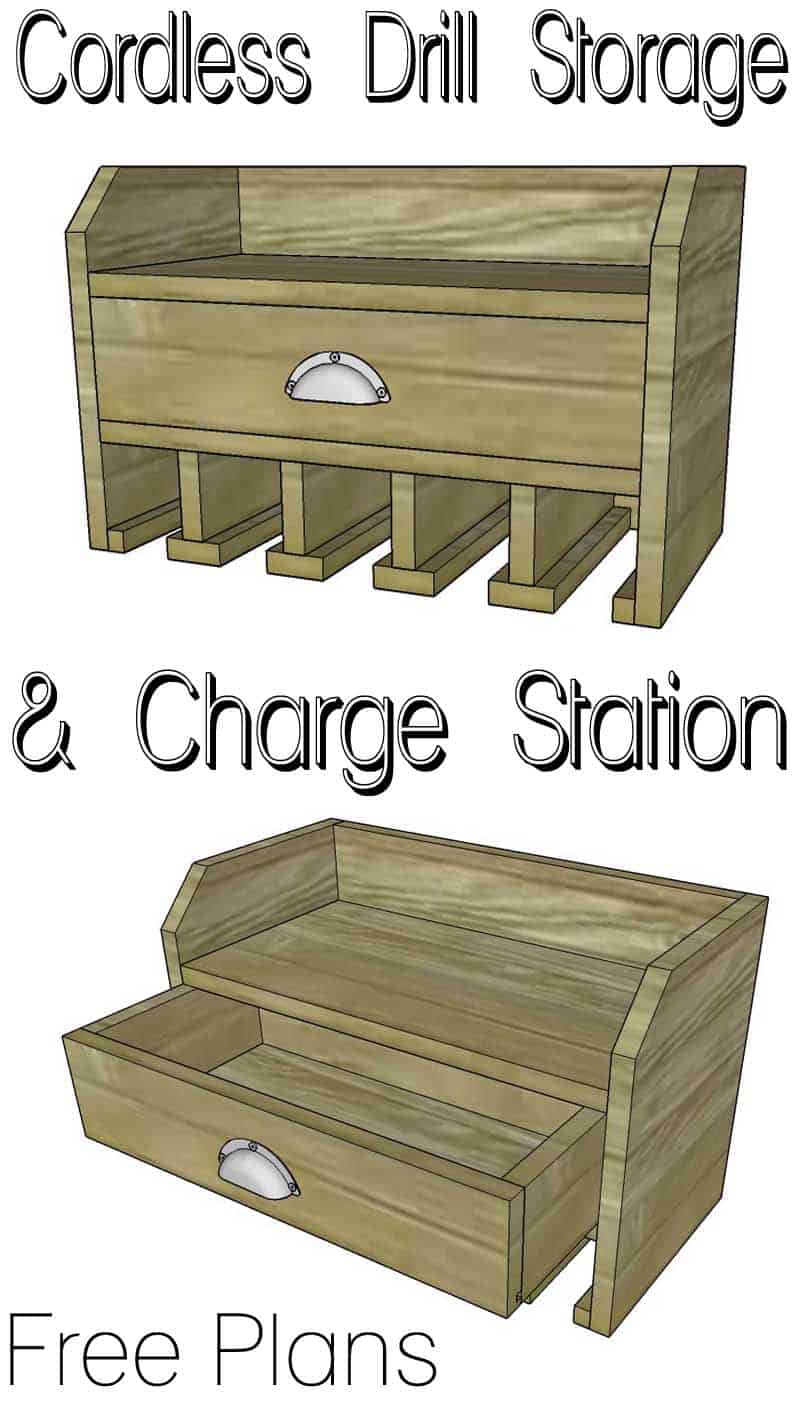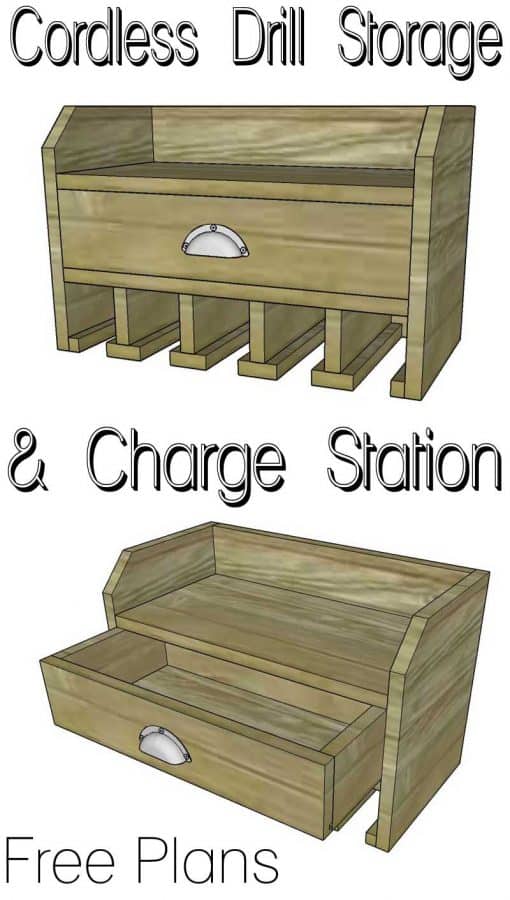 I love this cordless drill power station from Her Tool Belt. Amy has a great idea on how to store all those power tools and she shares the free build plans on exactly how she made this power station. I think everyone needs this in their workshops!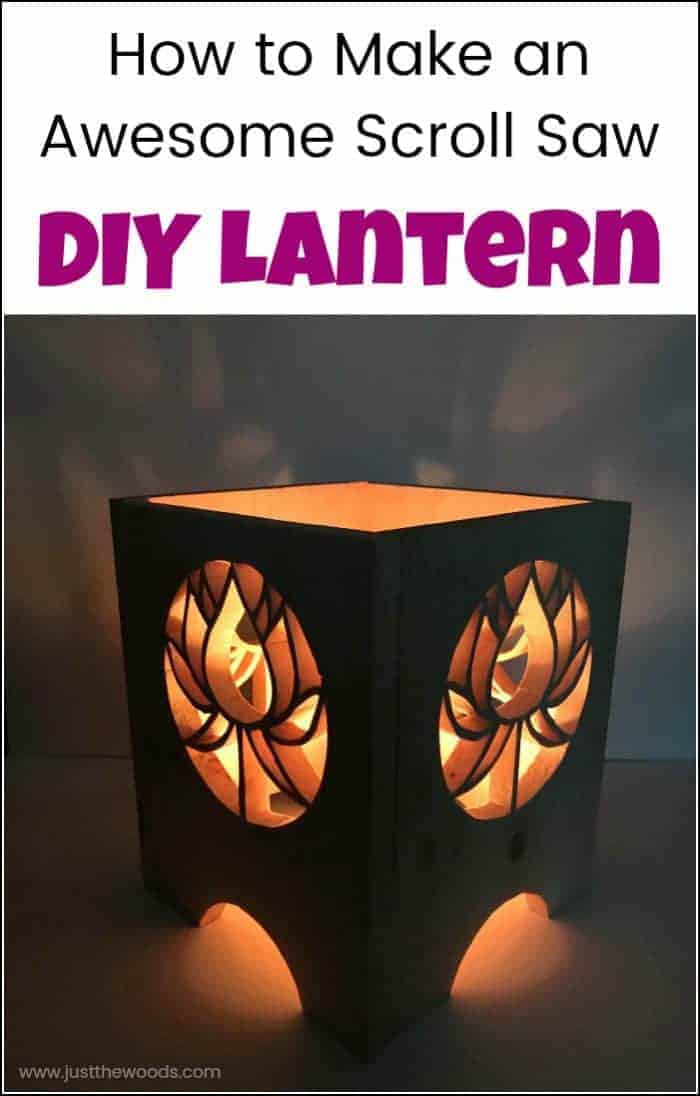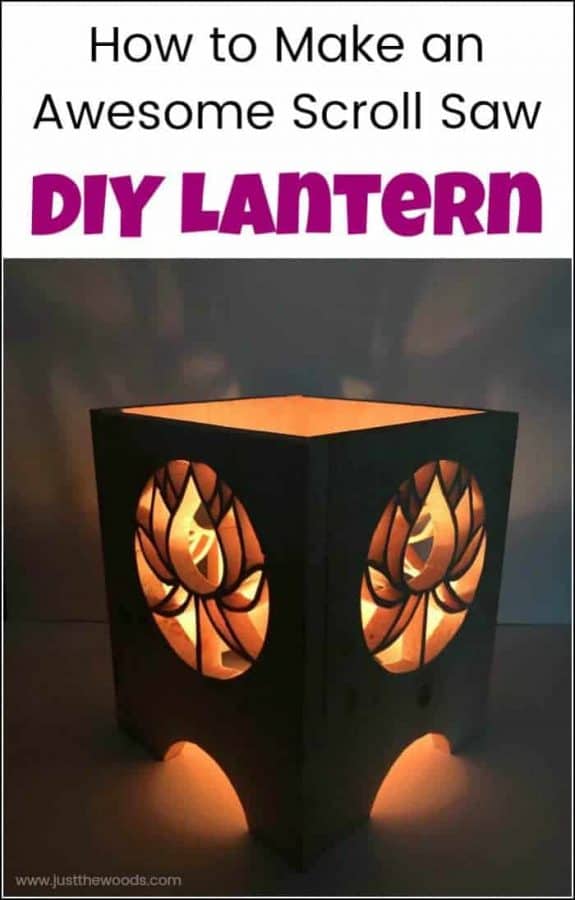 I want a scroll saw after seeing this awesome DIY Lantern from Just The Woods. I was always afraid to use a scroll saw because I thought they looked complicated. After reading how Kandice built this lantern I can now say I want to get one and give it a try. The possibilities are endless with what you can make with a scroll saw.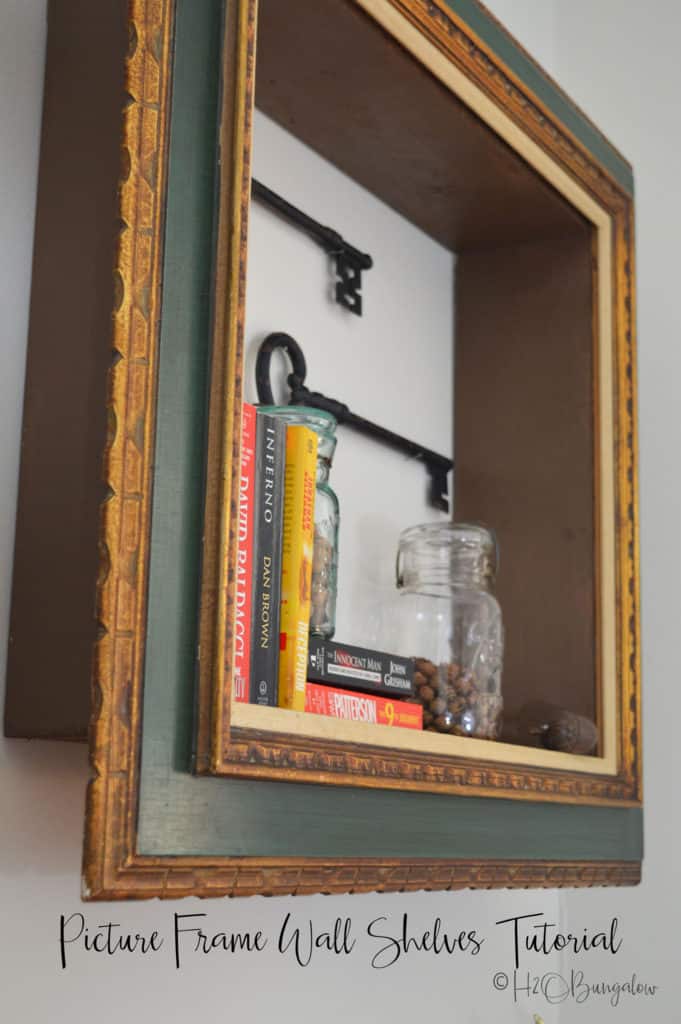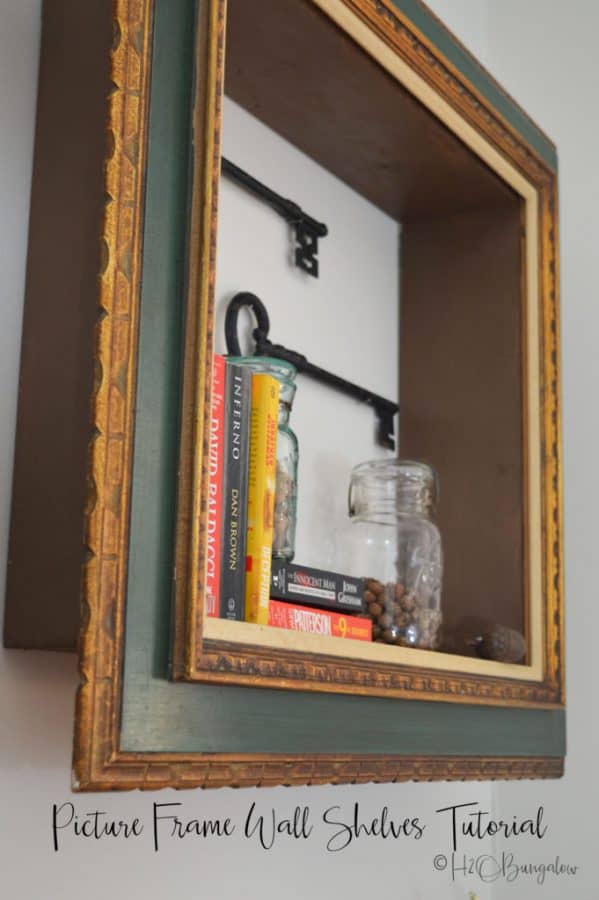 We all have old picture frames that can be transformed into wall shelves. Wendi from H2O Bungalow made this Picture Frame Wall Shelf and I think this is a great idea to add wall shelves and dressing it up with a fancy picture frame. Wendi shows you how to build the shelves and attach the picture frame.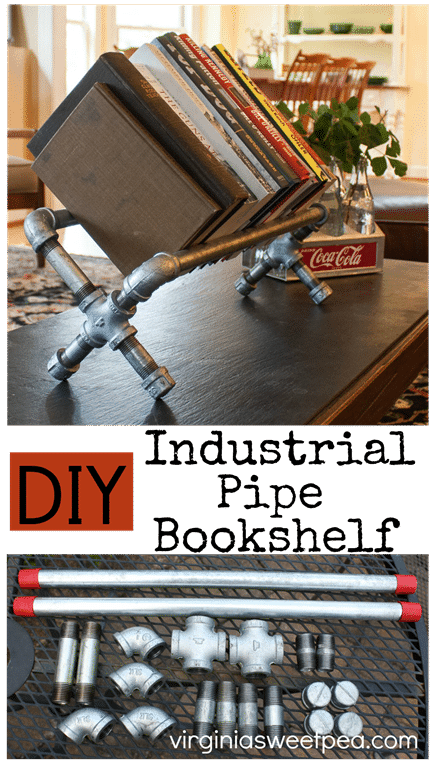 Ok, so this Pipe Shelf from Virginia Sweet Pea requires no power tools and it is not a wood project but who cares, it looks awesome and it's easy! Paula shares exactly what pipe pieces you need and where to buy them and how much it costs to make this pipe shelving!

We will be using out fireplaces before we know it, so why not add a Rustic Mantel. Maryann from Domestically Speaking shares how she build it and how it was mounted above the fireplace. Take a close look while you are over there, that stone on her fireplace is faux!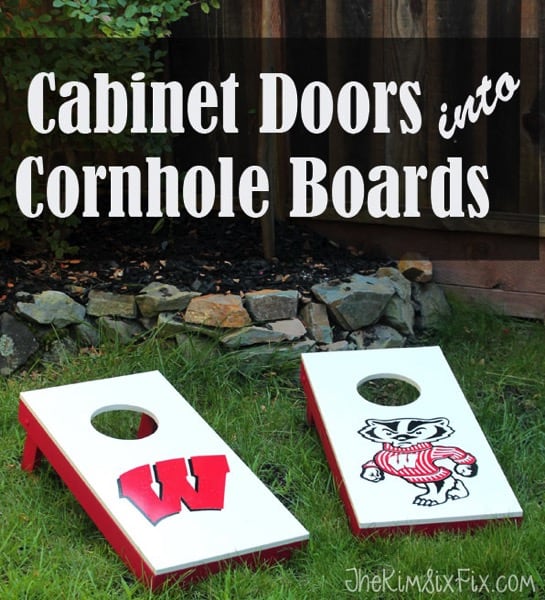 Can you believe that Kim from The Kim Six Fix made these corn hole boards from cabinet doors? Now, this is a great way to repurpose. She even had some little helpers to paint them. Go over to see how easy it is to make your own corn hole boards.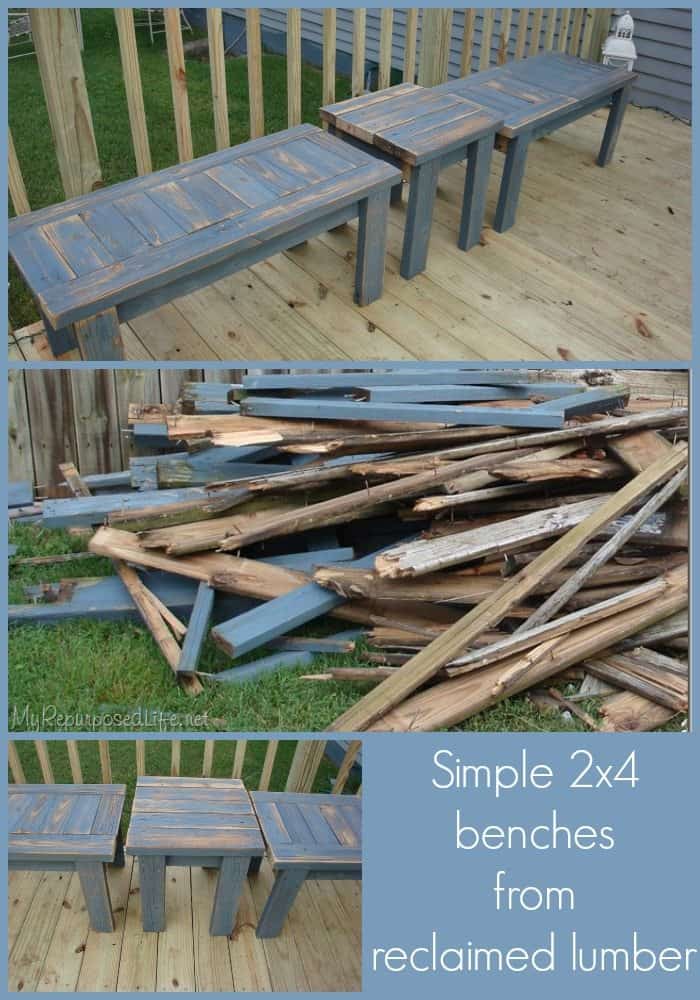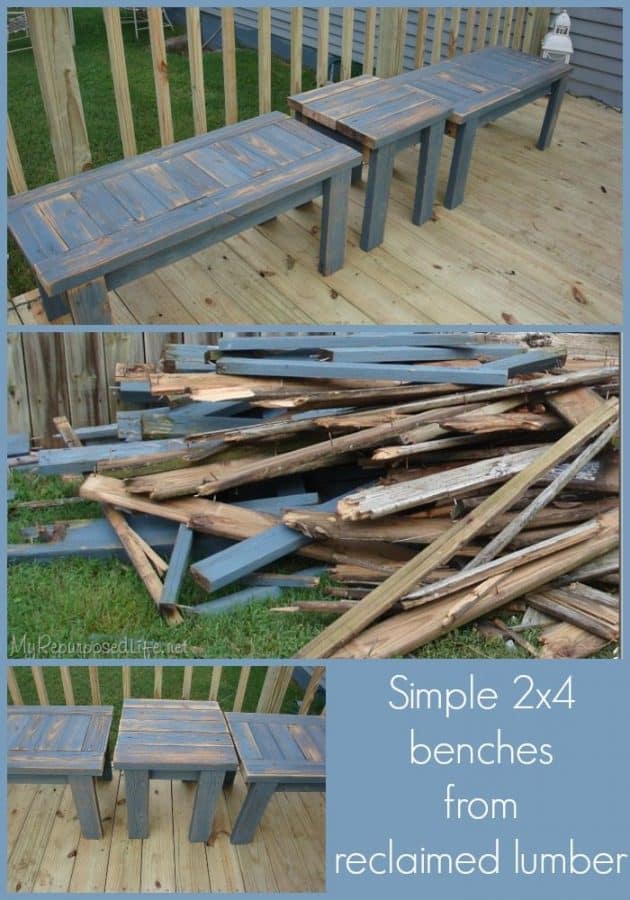 Gail from My Repurposed Life is the Queen of repurposing. She made these simple 2 x 4 benches from reclaimed lumber. She used old deck wood and they turned out great.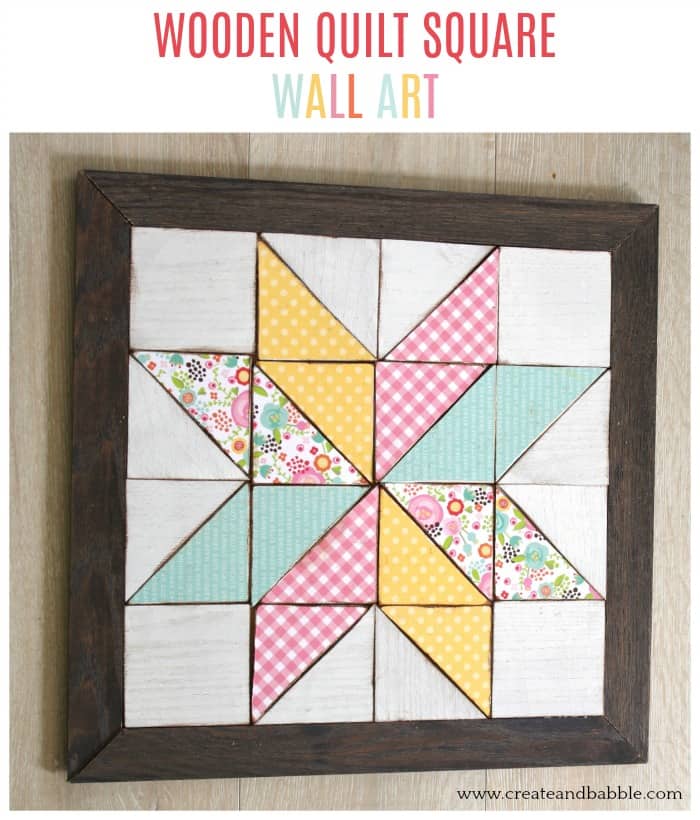 Now, how cool is this Wooden Quilt Square Wall Art from Create and Babble? Jeanie made this using wood and scrapbook paper. At first, I thought it might have been quilt fabric and she made to match a quilt she had on her bed.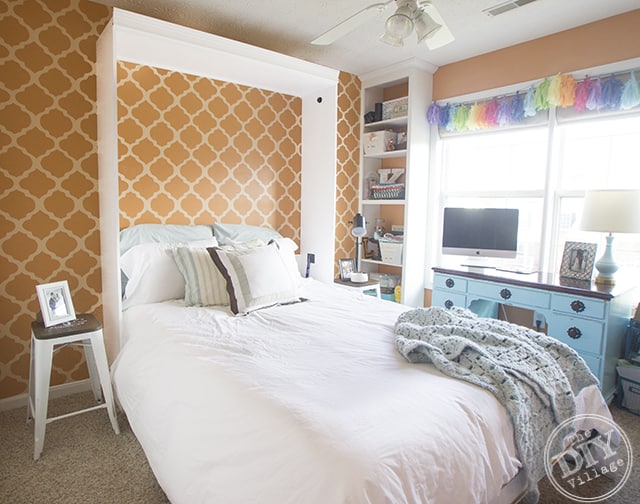 Wow, a Murphy bed from the DIY Village. This is a more complicated build and it can be done because Matt(oops, it's not a girl with power tools) shares the step by step kit that they used to make this bed. We are thinking of doing a Murphy bed in our AirBnB and this makes we want to do it because a real bed is way more comfortable than a pullout couch.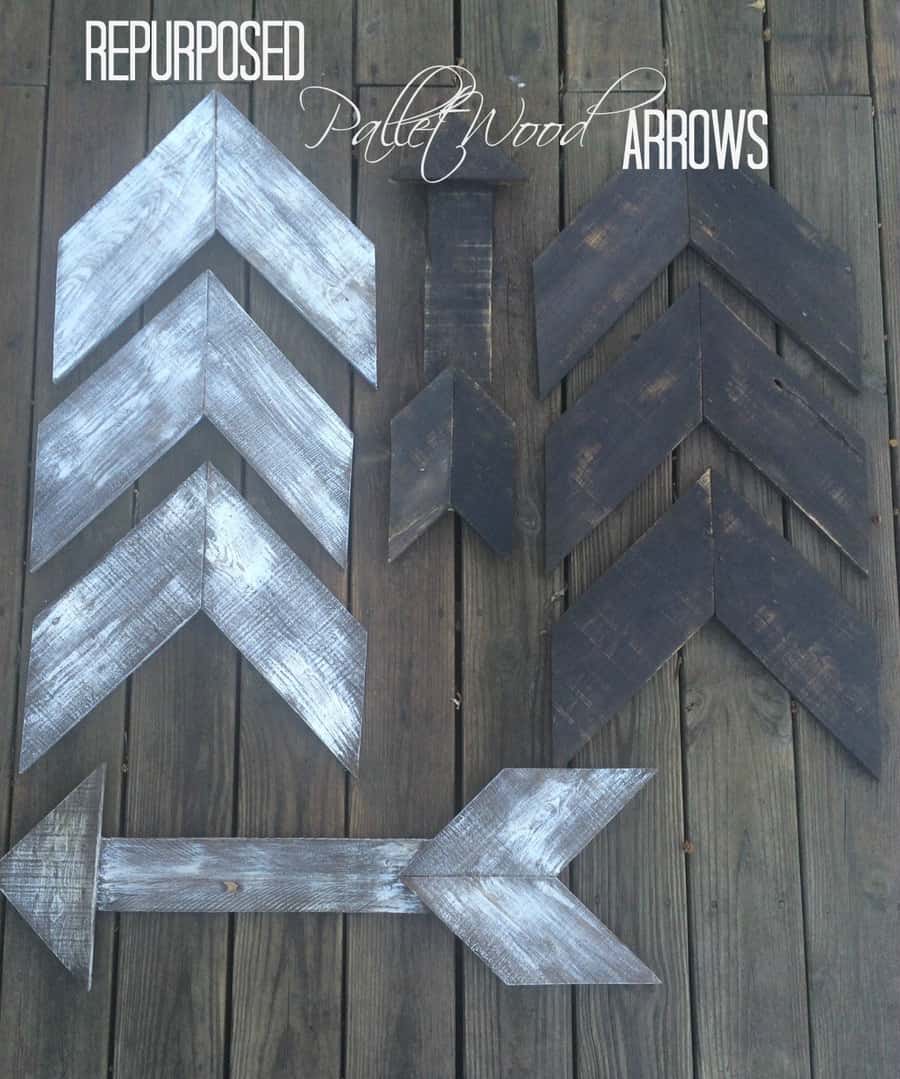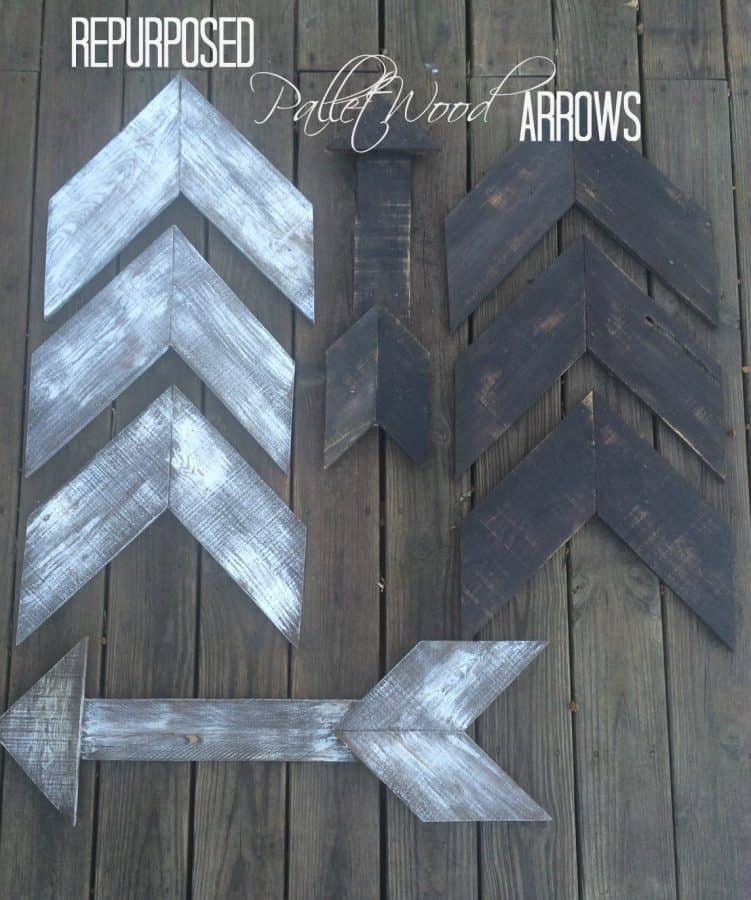 Last but not least are these Repurposed Wood Arrows by me, that I made for the shop. This is an easy build and I used pallet wood, which is easy to find and free. You can easily change the sizes for whatever space you need to fill on your wall.
I hope you found some great home decor inspirations from my power tool challenge team and happy building!

Join the DD Community!
Join the Designed Decor Community and receive weekly free tips on DIY home projects, painted furniture, decorating, and much more.