Do you ever find an inspirational room photo and want to create that same look in your home, but on a thrift budget?  Let me show you how you can create this traditional casual living room by thrifting and DIYing.
Lets start with the rug.  Let's face it, rug shopping is not fun.  I just recently went rug shopping for a small space in my home.  I went to numerous local stores, drug home 4 of them.  Set them all up and ended up picking them all back up and returning.  UGH!  My advice is to go very neutral on your rug so the rug blends with your space.  If you pick a trendy rug, the style goes out before you wear the rug out and trendy rugs can easily date your decorating style.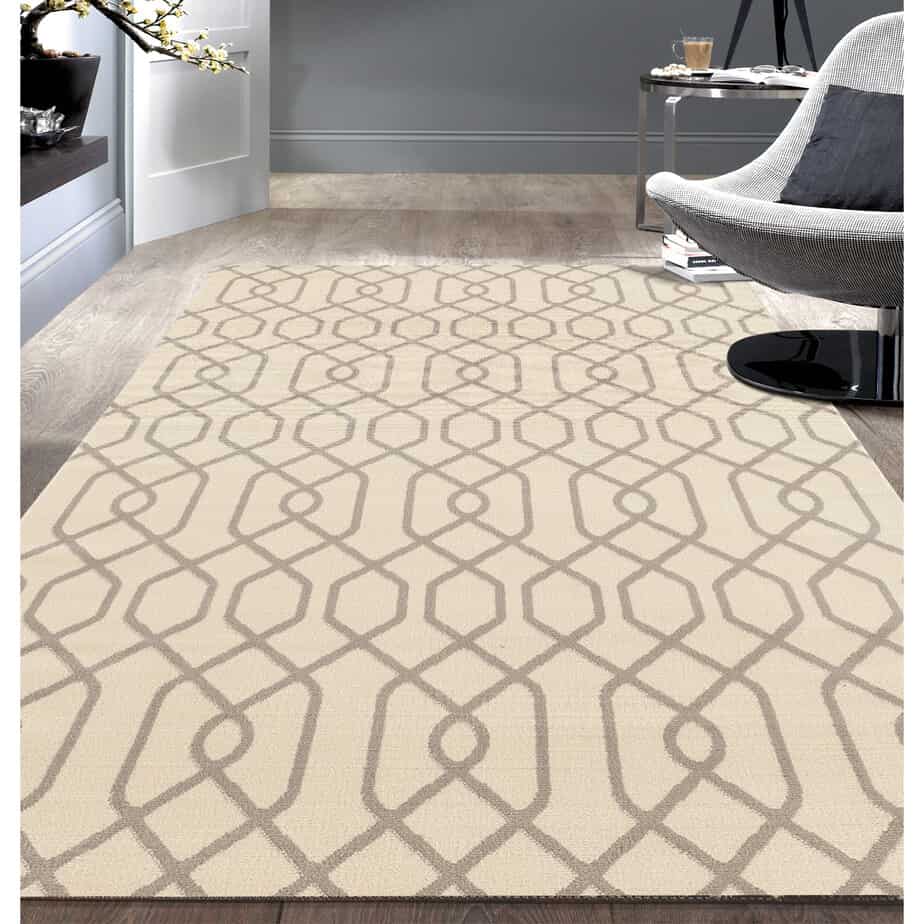 The bench can be DIY'ed or purchased on a thrift budget.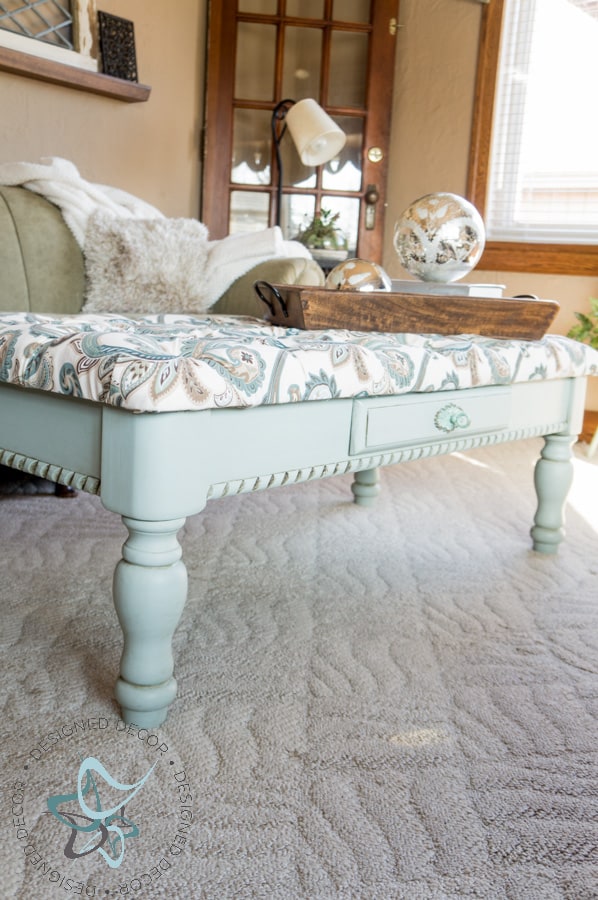 Coffee Table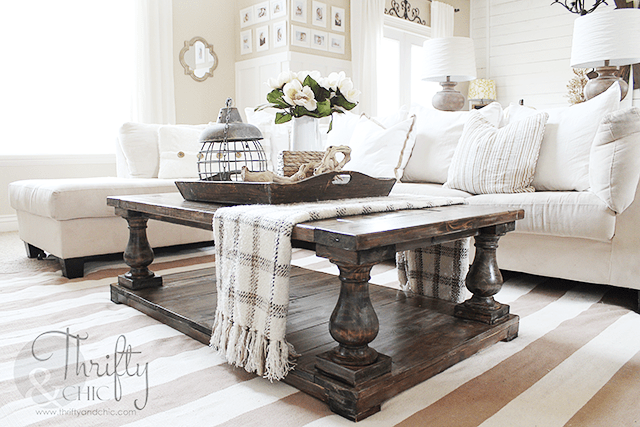 Sofa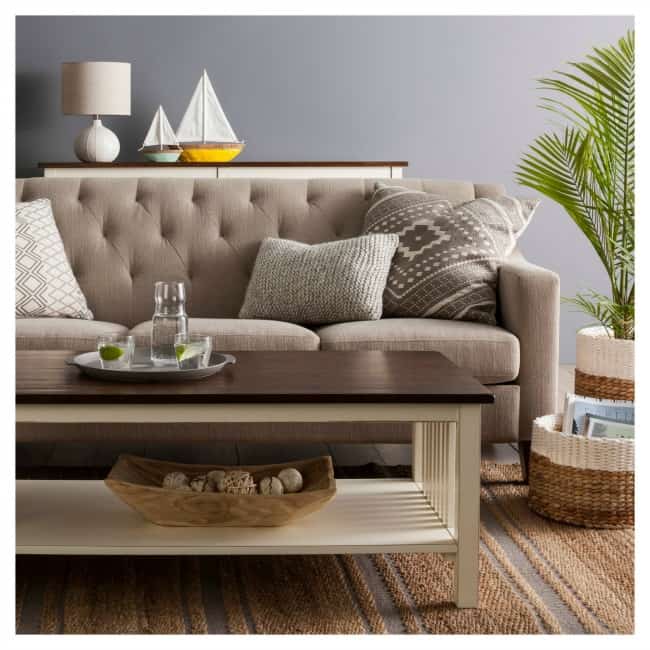 If you are going to spend money, getting a good quality sofa is money well spent.  Pick a clean classic style so they don't go out of style and you get your money's worth on a large ticket item.  This
Felton tufted sofa from Target
surprisingly did not break the budget too much.   If you already have a decent shaped sofa, you could always do a
sofa cover.
 Decorative Accessories
 Wire Apothecary Cages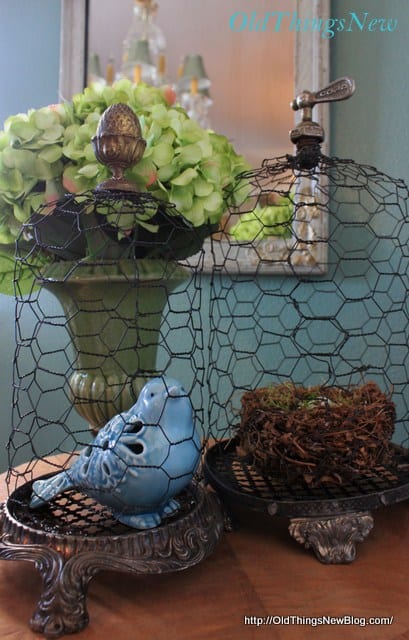 Here's to turning your home into the thrift space of your dreams!

Join the DD Community!
Join the Designed Decor Community and receive weekly free tips on DIY home projects, painted furniture, decorating, and much more.