I made these Stuffed Zucchini Boats in the heart of zucchini season and forgot to share the recipe with you, so here it is. You can still purchase zucchini at the grocery and make this delicious stuffed zucchini boats recipe.
I did not grow this 12+ inch zucchini in my garden, my neighbor purchased it from our local farmer's market and was kind enough to share.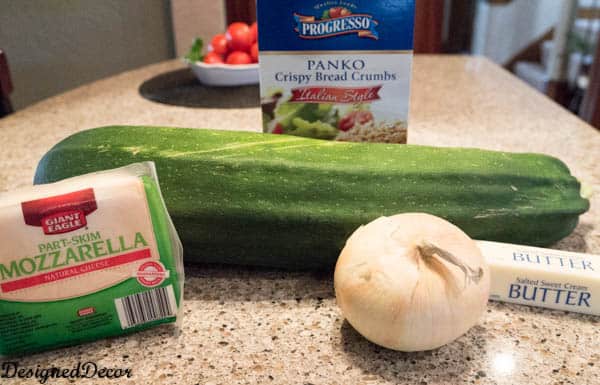 Stuffed Zucchini Boats
Author:
Prep time:
Cook time:
Total time:
Ingredients
4 medium zucchini
2 tablespoons butter
1 medium sweet onion (chopped)
1 clove garlic (chopped)
1/3 cup dry breadcrumbs
1 1/2 cup mozzarella cheese (shredded)
Seasoning for taste
Instructions
Pre-heat oven to 375 and coat a shallow baking pan with spray. Trim ends from zucchini and cut them in half (lengthwise). Hollow out each half with a mellon baller, leaving a thick wall around the zucchini. Season the zucchini with your choice of seasoning. Chop the inside of the zucchini and set aside.
Heat butter in a skillet, add onion and saute until soft and add garlic and continue to cook for 2 minutes. Add chopped zucchini and cook for 3 to 4 minutes, until zucchini is golden in color. Add breadcrumbs, combine well and cook for 2 to 3 minutes longer. Divide the zucchini stuffing and place in each zucchini boat, top with cheese. Bake for 8 to 10 minutes, or until zucchini boats are tender.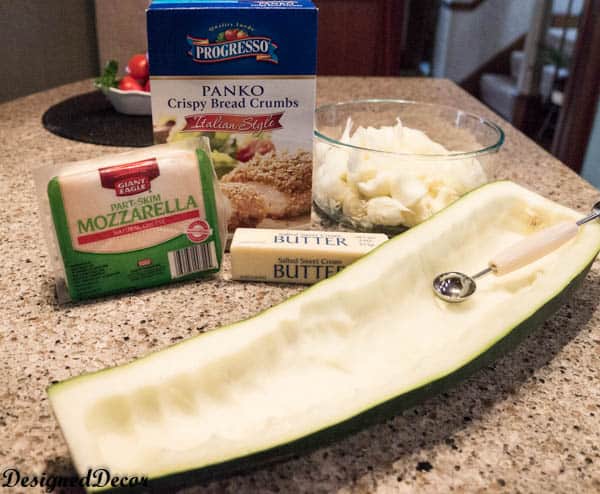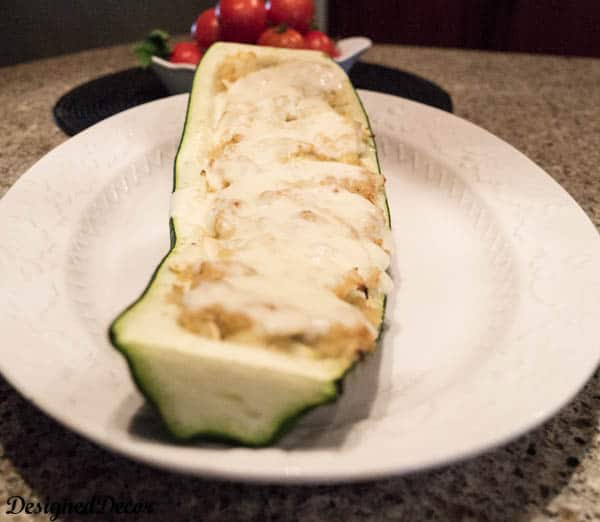 I am wanting summer to last longer, so I can still have the taste of all those fresh garden recipes!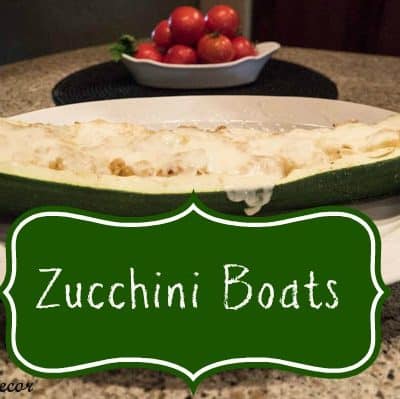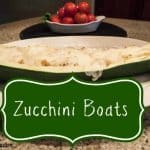 Join the DD Community!
Join the Designed Decor Community and receive weekly free tips on DIY home projects, painted furniture, decorating, and much more.