This is a sponsored post forSchlage
®.
I received product, payment or both for this post. This post may contain paid links. However, all opinions are entirely my own based on my experience. I do not intend to deceive my readers about any products. Sponsored posts help keep this small site running.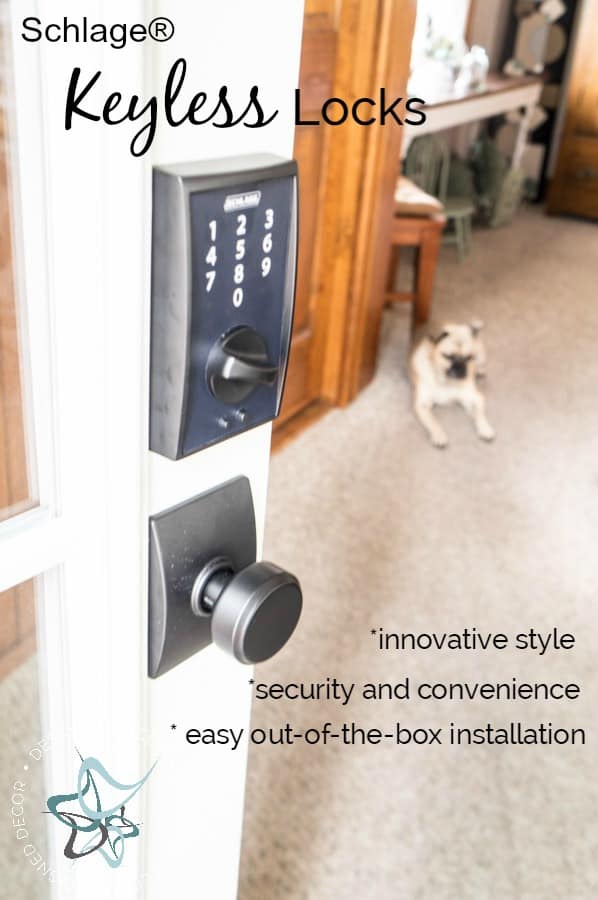 I have finally updated my back door lock to keyless entry, using a Schlage® keyless lock. We have had a lock box on our back door for the past 10+ years. We used a lock box for the kids when they were in school so they did not have to carry a house key and so we didn't hide one under the nearest rock. You know, we all do that and a burglar knows where we hide them.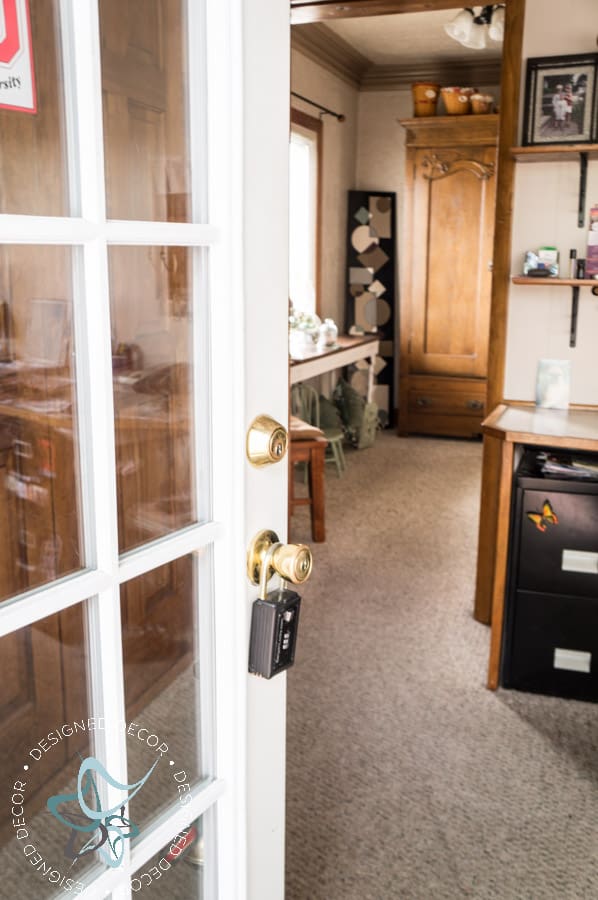 This is how my back door lock looked with the lock box. We have broken 2 boxes over the years, had to pry them open to get in the house. Of course, this always happens when you are not home and you get the call saying I can't get in, the box is broke. Even though the kids are all grown and have a house key on their car key ring, we still continue to use the lock box to let others in our house. When we go on vacation and have the neighbor watch the cat, it is so much easier to use the box than giving them a key. It has been great when someone needed to get in our house and we are not home, we just give them the code.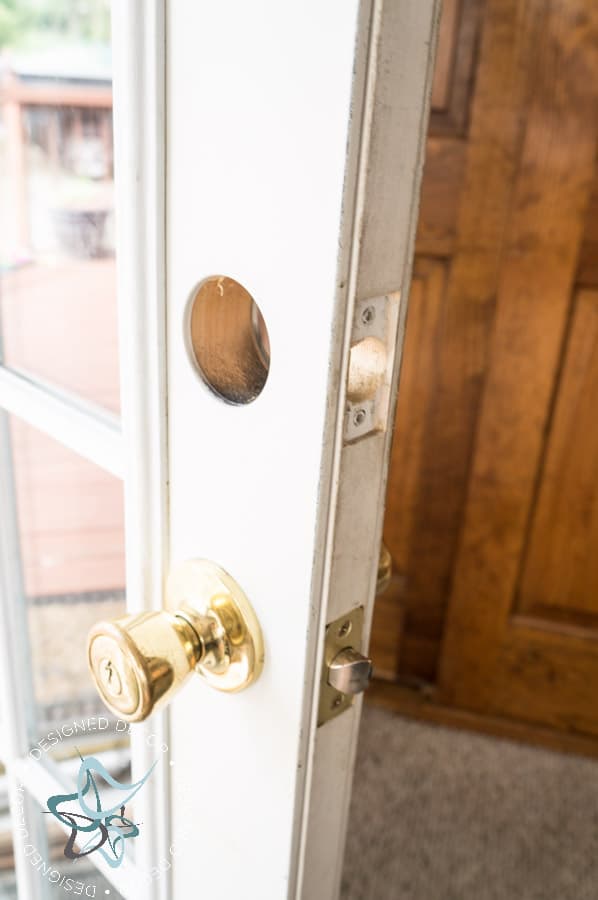 Installing the new Schlage® keyless lock was easy. I began by removing my old door hardware, followed the simple directions and in no time I had my nice new keyless locks on my door.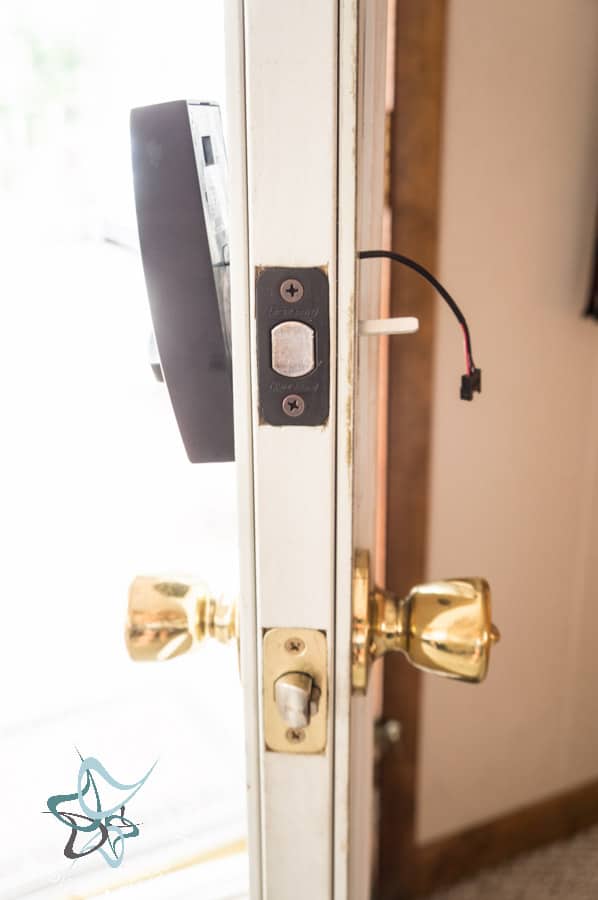 The cord hanging from the lock is to connect to the 9-volt battery pack. Yes, it runs on a battery and if the battery dies and you have locked yourself out, they have a no fault way of getting in your house with a built-in battery override prongs on the outside keypad.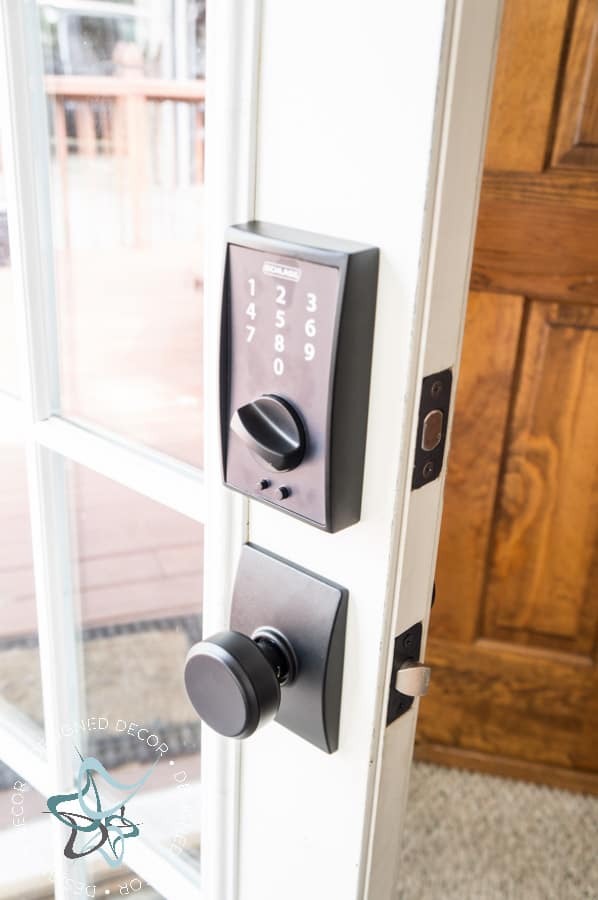 See those prongs, that is the battery override system. You hold up a 9-volt battery to those prongs and it allows you to use the keypad to enter your code. I am not worried about malfunction since Schlage® Sense Smart Deadbolt™ electronic locks come with a three-year Limited Electronics Warranty, which is the best in the industry. That is way more than my crappy lock boxes had. The other feature that I like with my Schlage Touch™ lock is the ability to store 19 unique access codes. That means we as a family can have 1 code and I can give a repair man another code and just delete that code without my family having to change their access code.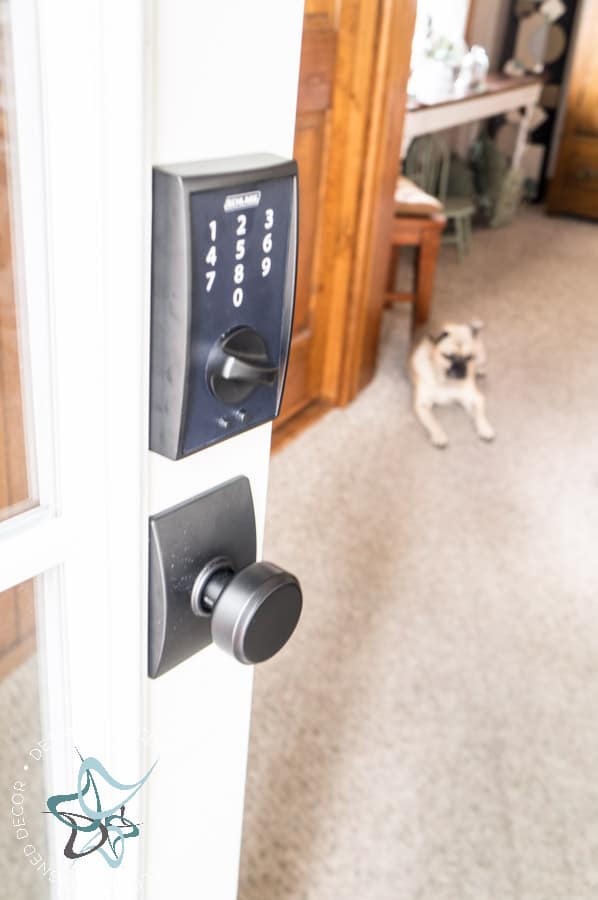 I love how stylish my new knobs look and that the bottom door handle actually latches. Our old door knob never latched and we just pushed open the door if it was not locked. Schlage® door hardware is available in a great selection of designs to suit any style and they can fit into your home's existing style and they make it so easy to install with their "out-of-the-box installation".
Make sure you stop over to see the styles and their The Schlage Sense™ Smart Deadbolt system which allows you to use your iPhone.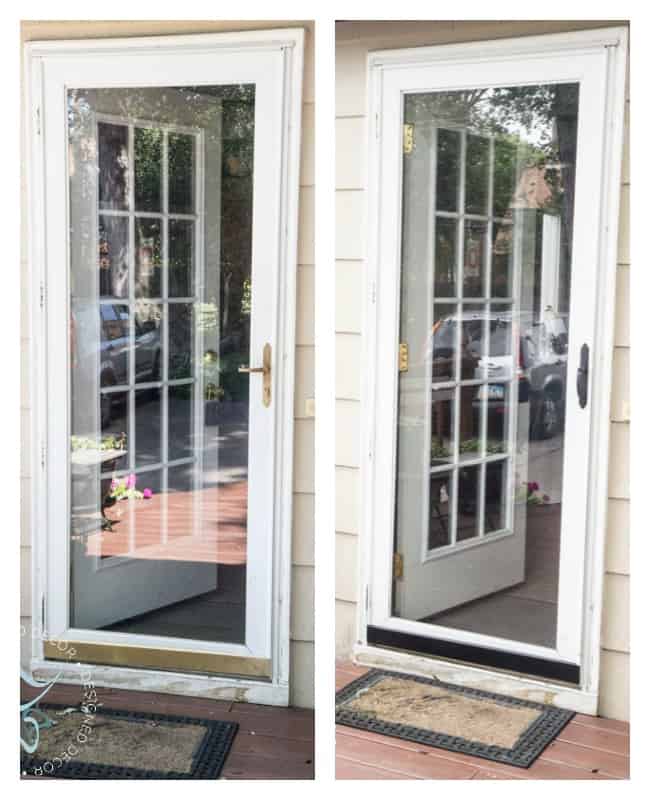 Once I put my nice new keyless locks and knobs on, I realized how bad my current hardware was on my storm door, so I had to give those a mini-makeover using a can of black spray paint. Now, everything is matching and looking great. Now, I need to paint the bottom threshold and get a new welcome mat. I love how one simple project leads to other much-needed upgrades.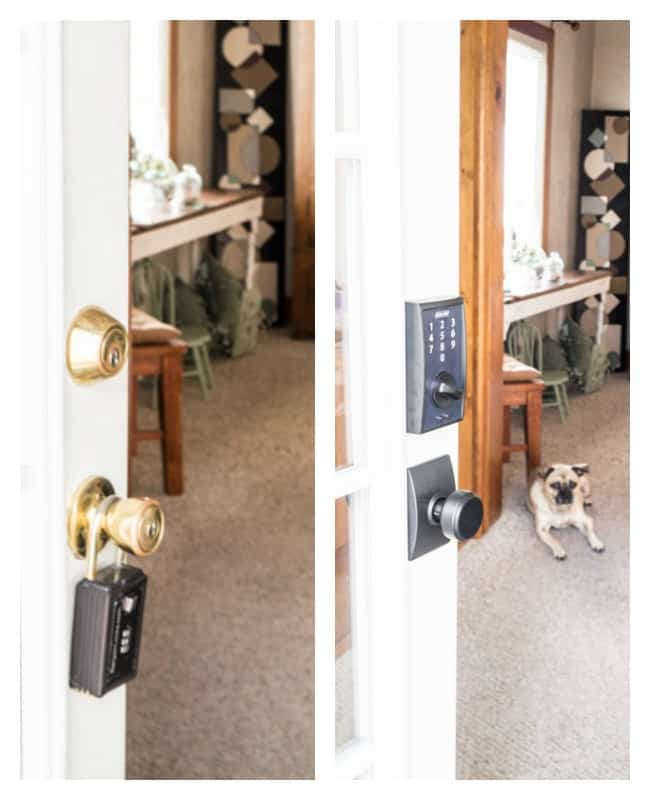 The other day I had left, locked the door and went out and started my car. I forgot something and had to run back into the house. Do you know how nice it was to leave my car running and use the keyless lock? I am sold and want one on every door. Schlage® products are available online at Amazon.com and Build.com, as well as in your local retail locations including Home Depot and Lowe's. This is a sponsored post written by me on behalf of Schlage®.

Join the DD Community!
Join the Designed Decor Community and receive weekly free tips on DIY home projects, painted furniture, decorating, and much more.