If you are all about creating a beautiful house you know how expensive it can be to give a room a makeover.  The simplest of items add up and before you know it, you can spend thousands on one small room makeover.  I am determined to makeover my house on a thrift budget and show you all the ways that you can do the same. My home office was no exception, so let me show you how to easily add beauty to an office with a painted desk makeover.
It still amazes me how easy it is to turn outdated furniture pieces into something you love and that is affordable.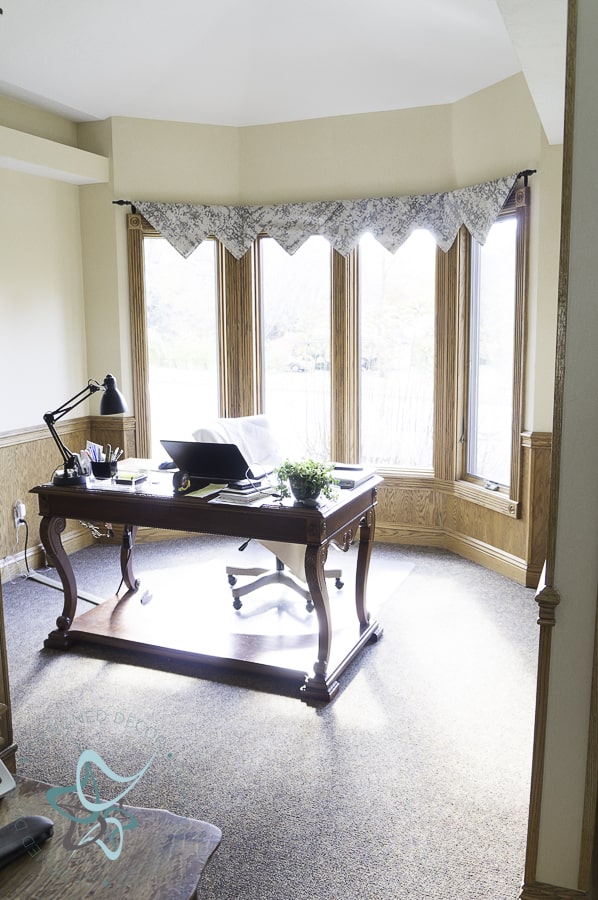 Painted Desk Makeover Vision
I found the style desk that I visioned in my home office from Facebook Marketplace for $75.  I usually place my furniture pieces in the space and use them until I decide on colors and how I am going to decorate the room.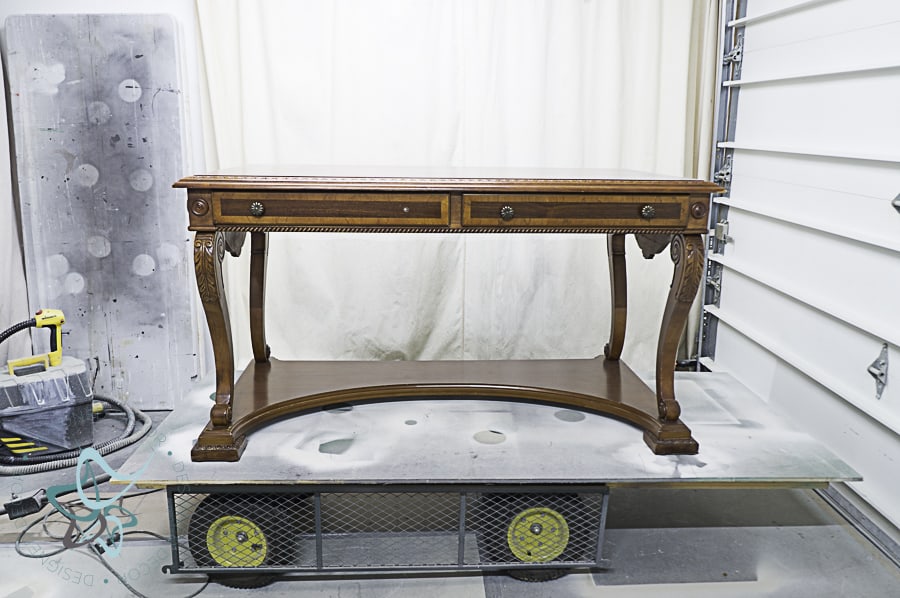 This is not an old desk but it was the style that I was looking for and the price was perfect for my painted desk makeover.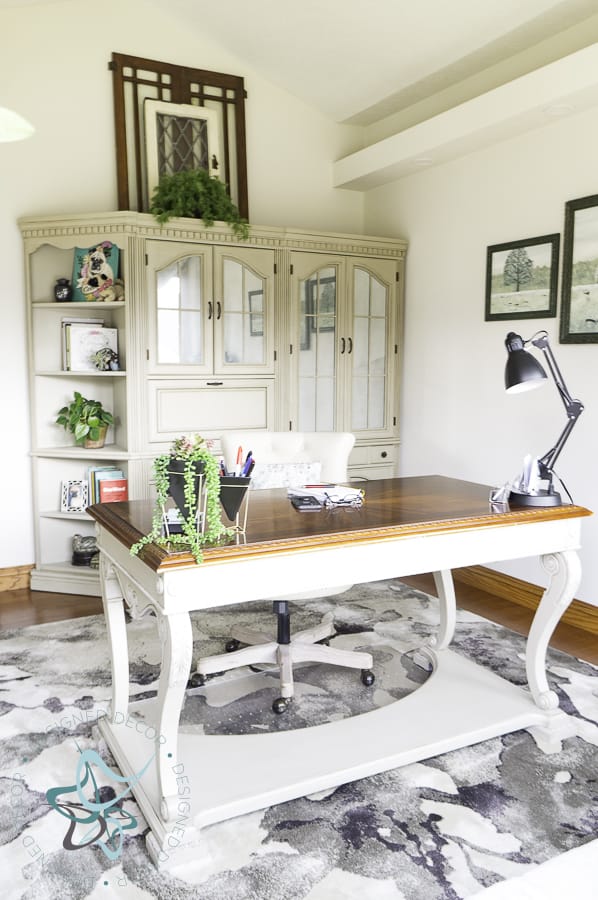 This post contains affiliate links.  Click here to see my full disclosure policy.
I used Howard's Restore a Finish
on the desktop.  I painted the base of the desk with cheesecake paint mixed with a little white paint to lighten it, sealed it in General Finishes High-Performance matte finish, and glazed with smokey quartz.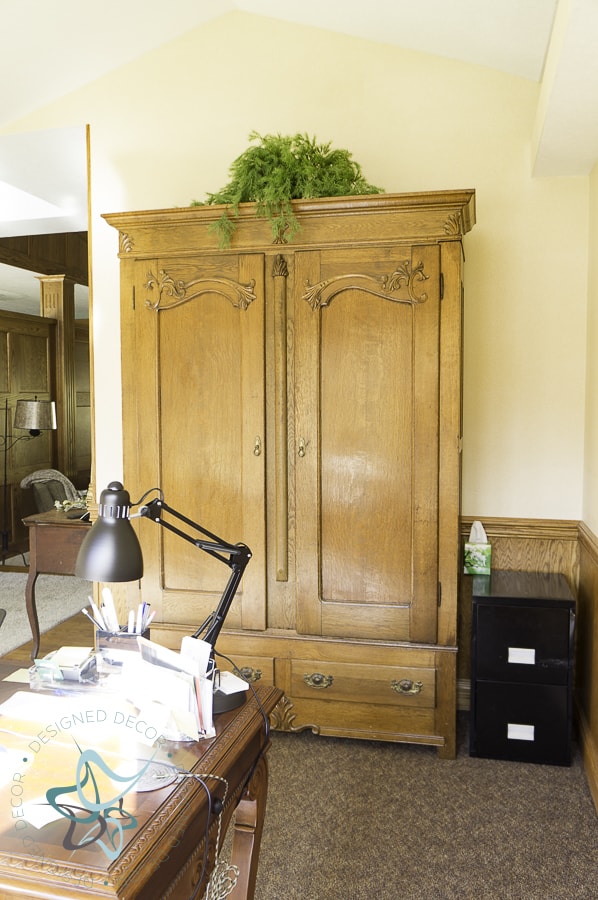 I was using this antique armoire, my favorite piece of furniture in my office for storage.  It didn't have enough storage for what I needed so we moved it into the bedroom and I found a better solution.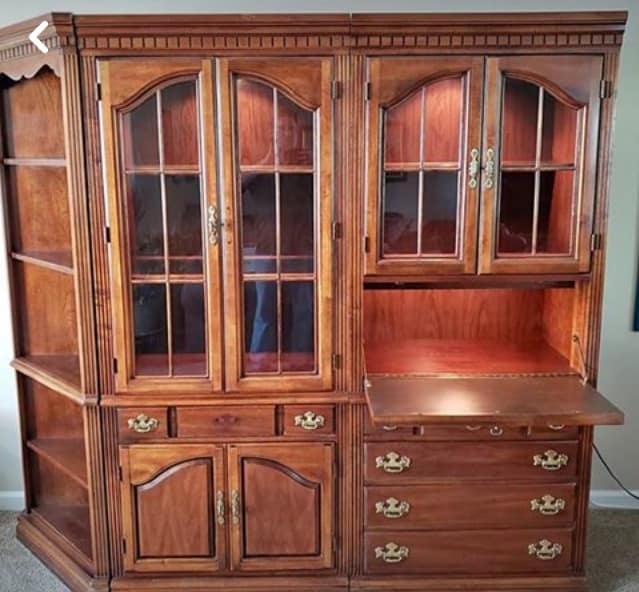 These cabinets fit my needs and they are another Facebook Marketplace find for $200. They are VERY outdated and remember, I have a vision.   These cabinets fit my wall space with 6 inches to spare and the angled corner piece was perfect for the office entryway opening.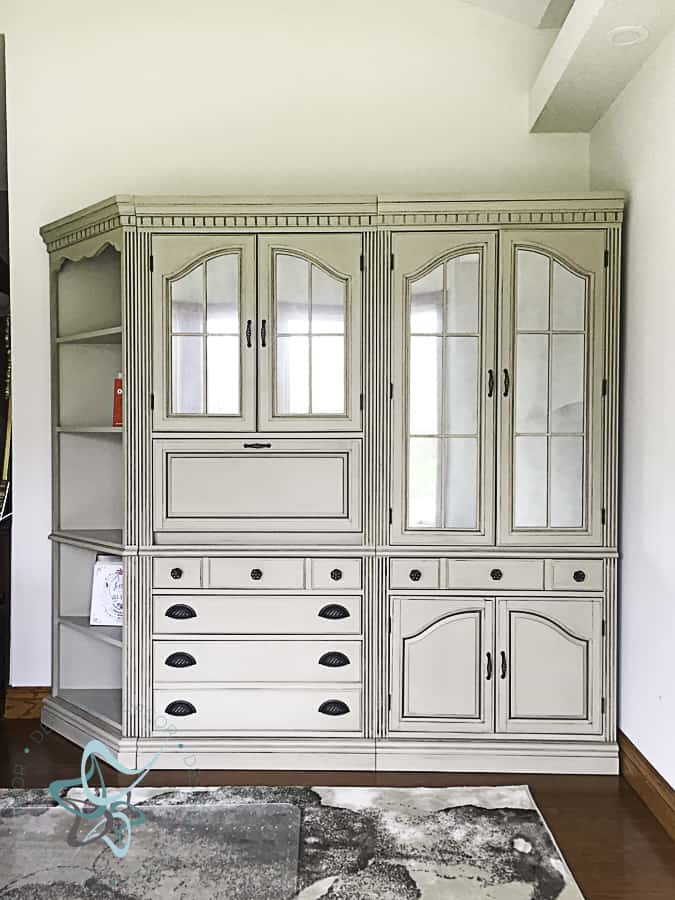 I painted the wall cabinets in the same color as the desk.  I spray-painted the glass with mirror effect
, as I did not want to see inside since it was all office supplies, file boxes, and books.  I replaced the hardware with Hickory Hardware, Charleston Blacksmith Collection.  I won this hardware a few years ago for a makeover contest that was sponsored by Hickory Hardware.  I picked this hardware for our basement cabinets and never put them on and we moved, now they are perfect for my wall cabinet.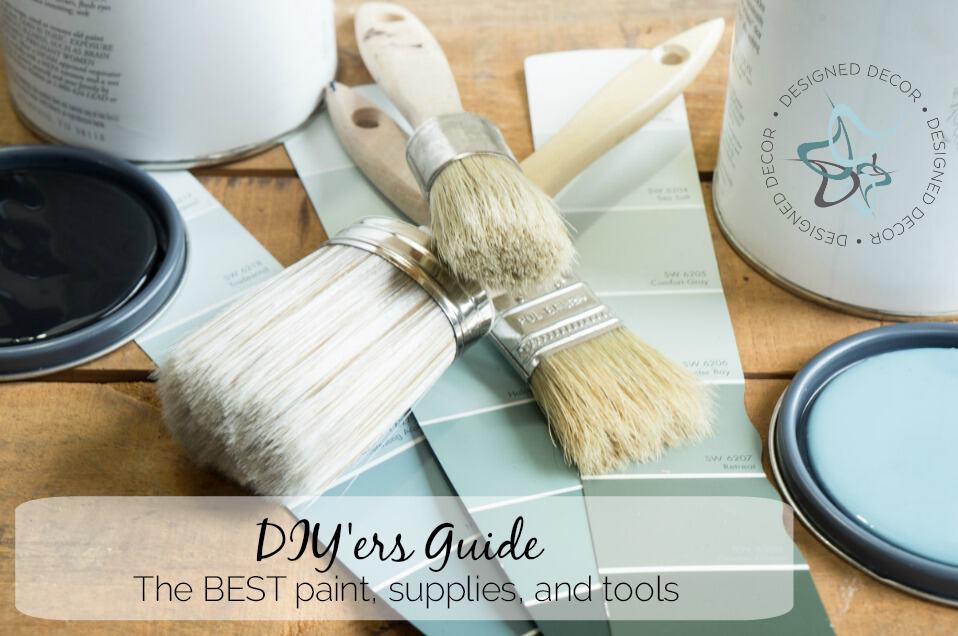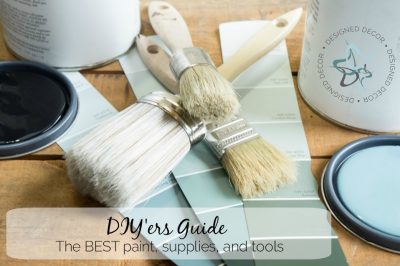 DIY'ers Favorite Products GuideSee some Interior Designer office trends for 2020.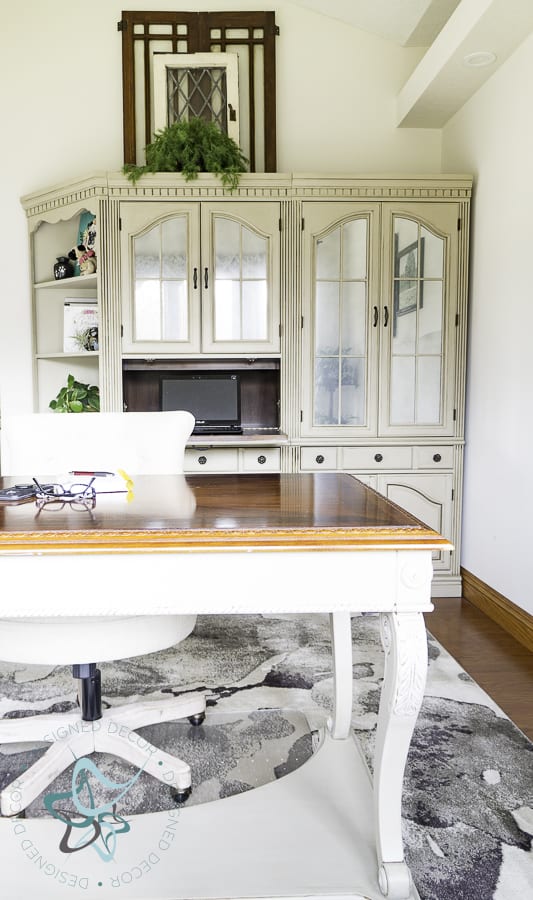 Painting furniture can be intimidating as you read more and more tutorials, use this, don't use this.  I completely understand it makes you afraid to do anything so you just keep the ugly outdated piece.  I can help you overcome your fears about painting furniture and get you started.  I have many beginner tutorials on my website as well as easy online furniture painting classes that you learn in your own home.  You will actually see the transformation on a furniture piece and not a small sample board.  Learn now – – -> Furniture Painting Workshops


What did you think about my painted desk makeover?  What is your number one challenge with your home makeovers?

Join the DD Community!
Join the Designed Decor Community and receive weekly free tips on DIY home projects, painted furniture, decorating, and much more.