I decorated the outside of our shop this year and wanted to have some sort of Outdoor Christmas Hanging Lights, that would grab your attention to our shop.
I saw an image on Pinterest(of course)of the lighted ring idea and had to figure out a way to make them. So to the store I went.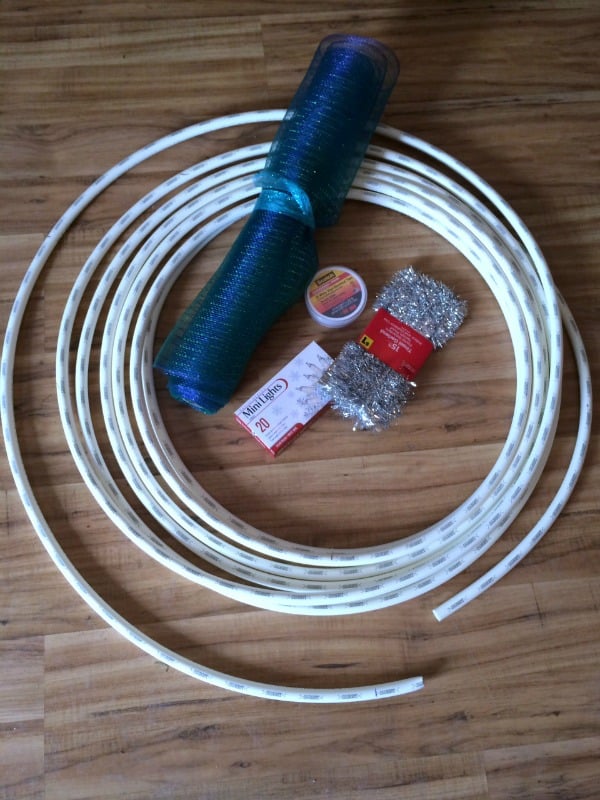 Here is a list of the items I used to make the hanging light rings:
1/2 inch Irrigation tubing
1/2 inch coupling connector
white electrical tape
white light strands( 20 light and 50 light)
silver garland
ribbon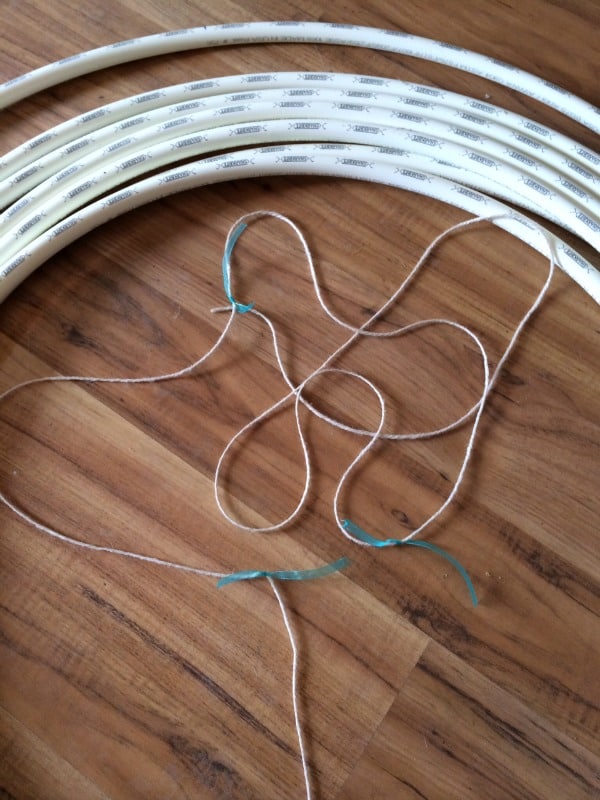 I started by figuring out how many light rings I could get out of the 50 feet of irrigation tubing. I was able to get 3 rings at 46 inches, 3 rings at 66 inches and 3 rings at 86 inches. I marked out a string and tied a ribbon at each of the different lengths. I am frugal and did not cut the string from the spool, I just tied ribbon around it to mark my lengths and when I was done I wound up the string without being wasteful.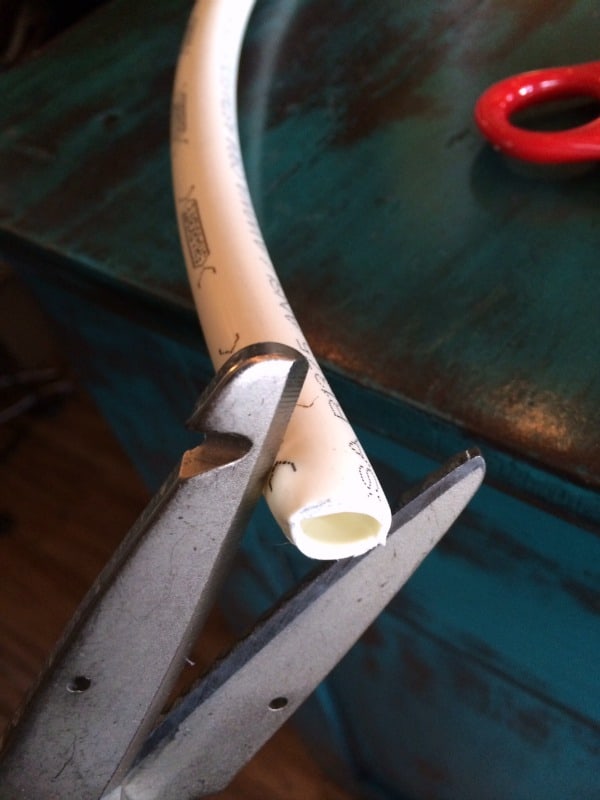 I used tin snips to cut the tubing and had to use them to form the tube back into a circle so I could fit the coupling connector on the ends.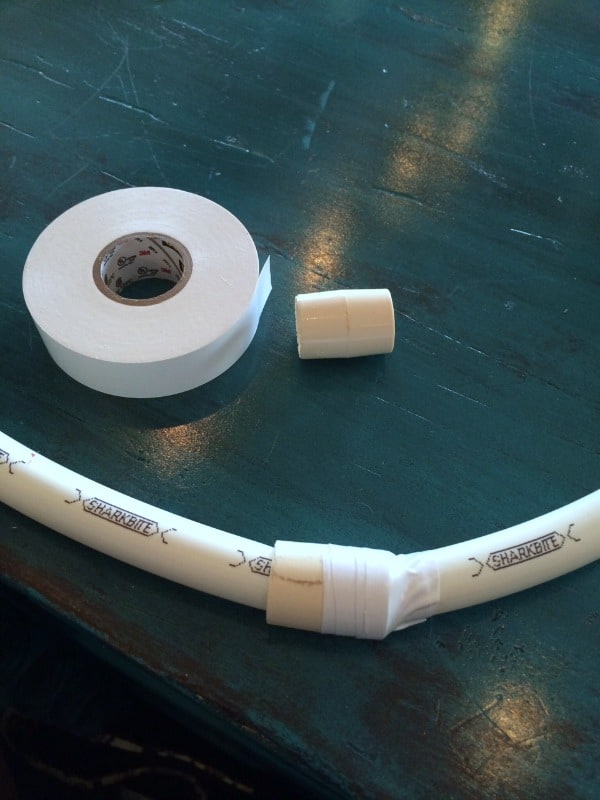 I used the white electrical tape to secure the connectors since they would not stay connected without the tape.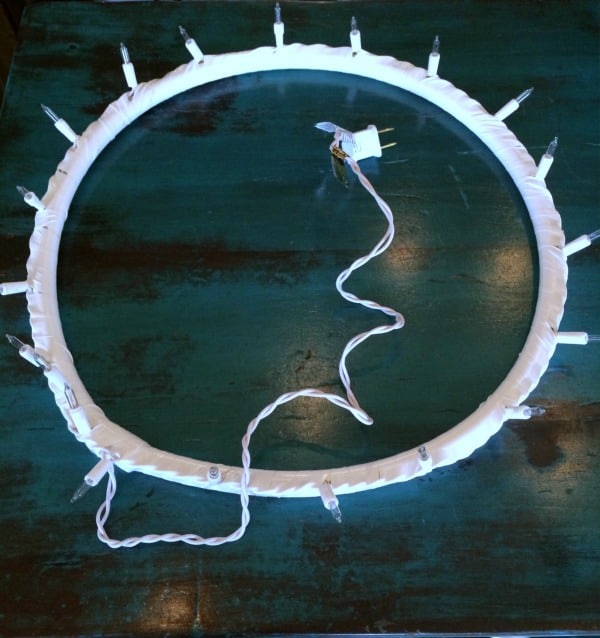 I began to tape the light strands onto the rings. Wrap with silver garland and tie on the bow.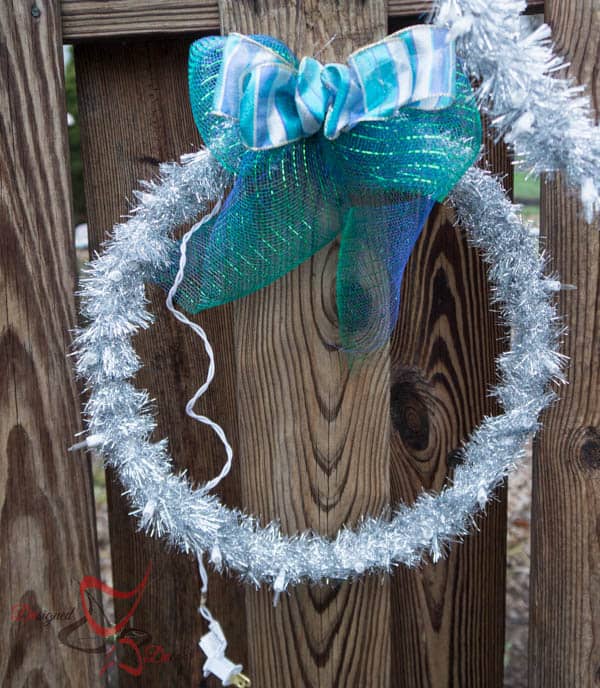 This was a simple and easy project to complete. The total cost for the set of 3 rings was $23.45. A simple and cost effective way to decorate the outside of your home for Christmas.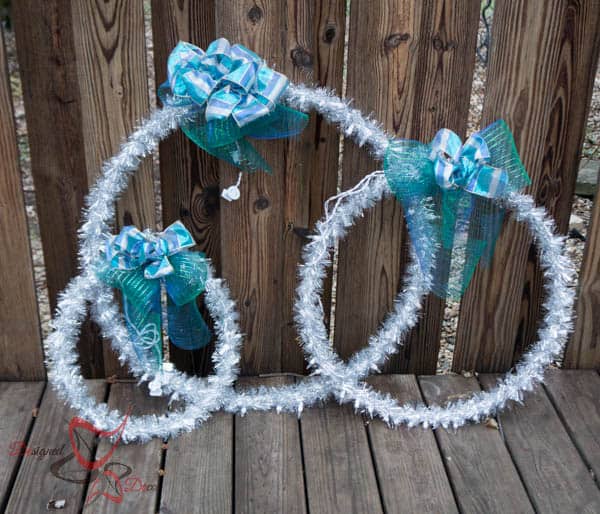 I love that they look pretty and decorative during the day.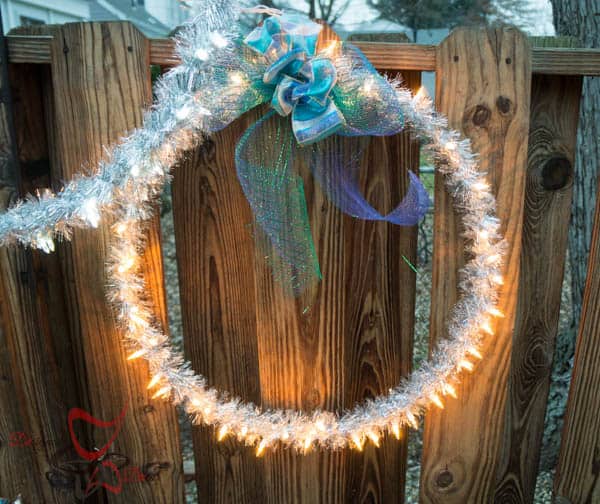 The color combinations are endless for these Outdoor Christmas Hanging Light Rings. They would look very pretty hanging from tree branches or front porches.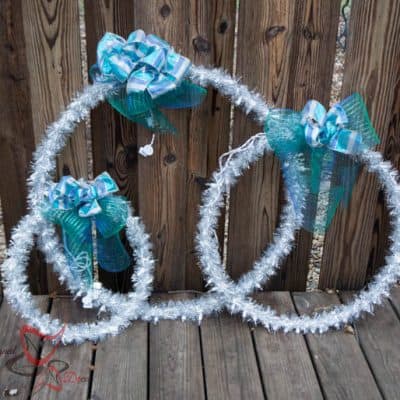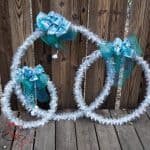 Join the DD Community!
Join the Designed Decor Community and receive weekly free tips on DIY home projects, painted furniture, decorating, and much more.