Sometimes a furniture piece is so ugly you need to hide how plain and boring it really is. I used lime paint to help give this desk the makeover it really needed.
I love how the lime paint gave this desk the perfect mix of solid color on the base and the blended look of the lime paint.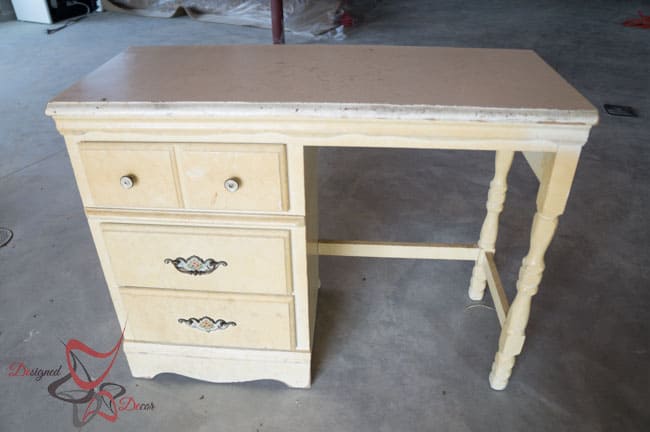 She was pretty plain, boring and ugly! I never have the heart to let pieces go to the trash. I don't even know if this was worthy of giving to Restore.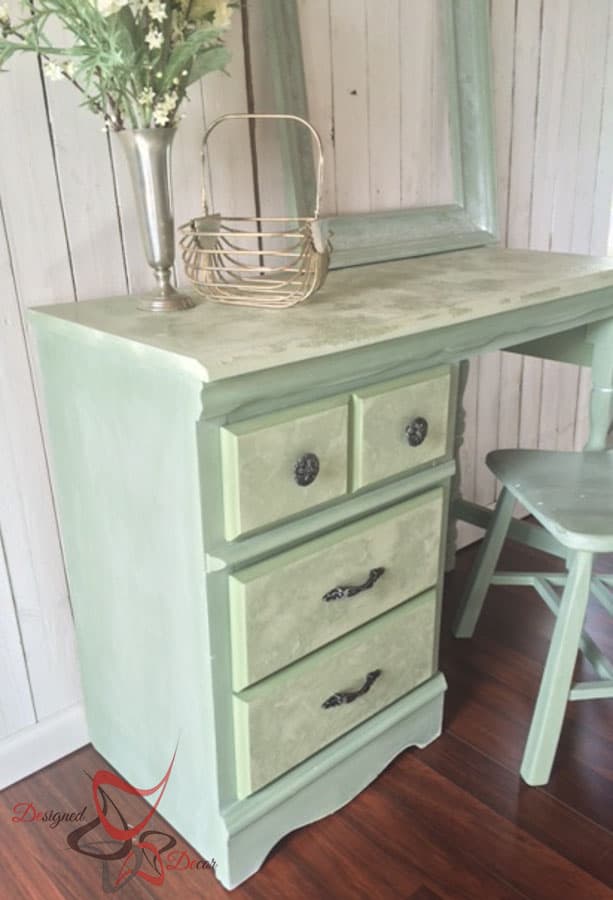 The entire piece was painted using Maison Blanche in Creme de Menthe and sealed with white wax.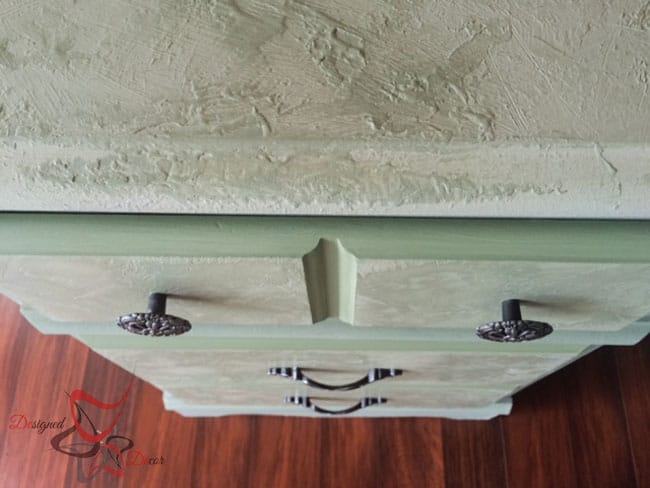 The top and drawer fronts were painted using Le Chaux from Maison Blance in the color printemps.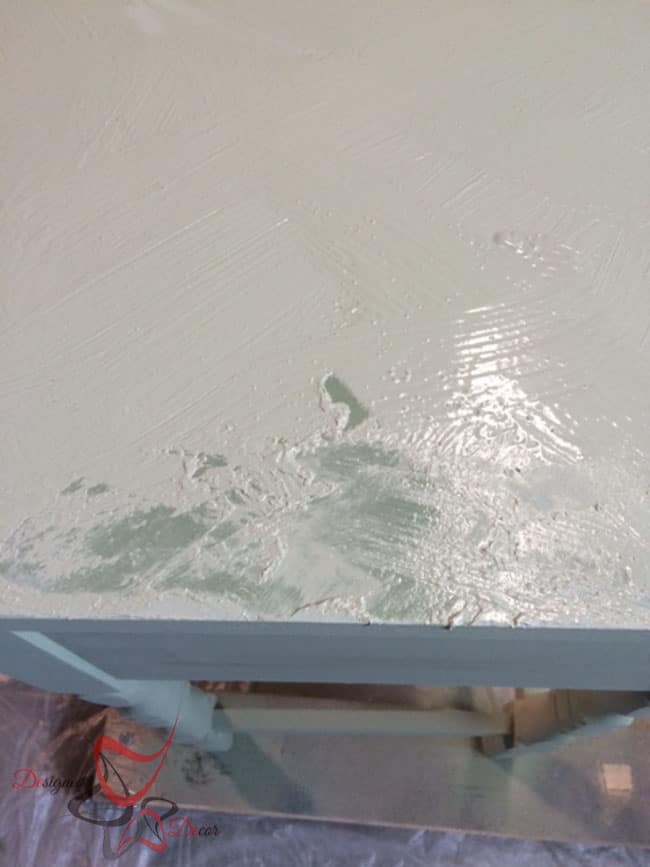 Since lime paint needs a chalk paint as is base paint, I like to have sections of the base paint showing through the lime paint.I love how you manipulate it to give it added texture. I will have to do a video on how to use the lime paint.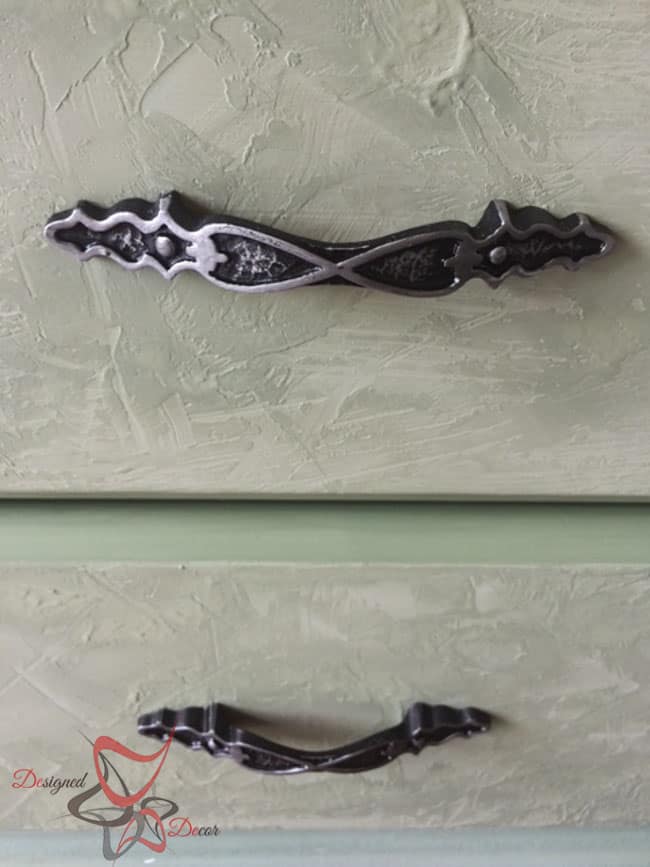 I replaced the hardware with some pieces that I had in my stash. I did use a 2 tone paint technique to give this hardware a new look as well. Most old hardware pieces are always too old and faded with a bronze look and they all just need to be updated instead of looking outdated.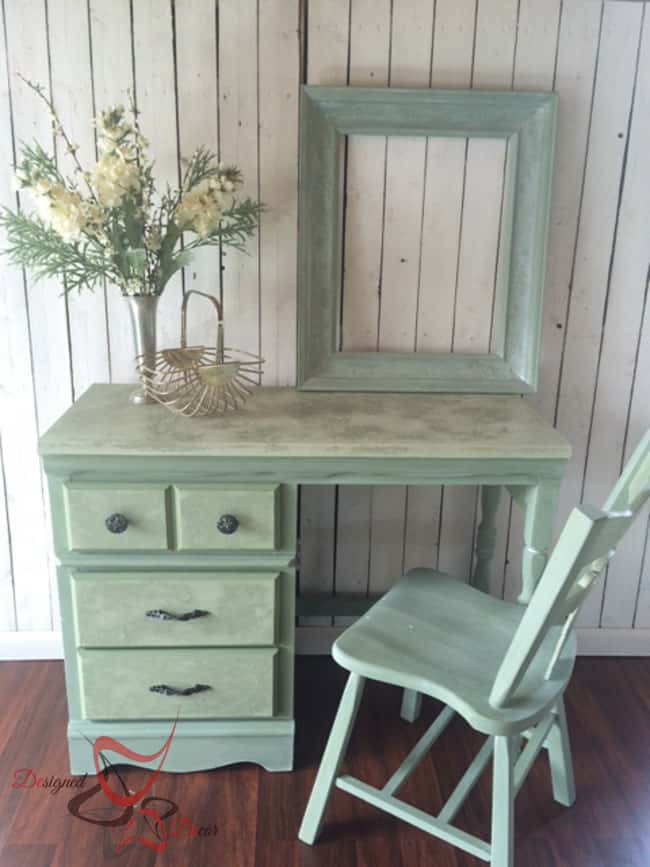 Using the La Chaux french lime paint was the perfect answer to this desk makeover.

Join the DD Community!
Join the Designed Decor Community and receive weekly free tips on DIY home projects, painted furniture, decorating, and much more.